Any wine loving Pacific Northwest residents in the house?
Anybody planning to visit the PNW to do some wine tasting anytime between now and the end of the year?
If you answered yes to either question I have a fun giveaway for you today.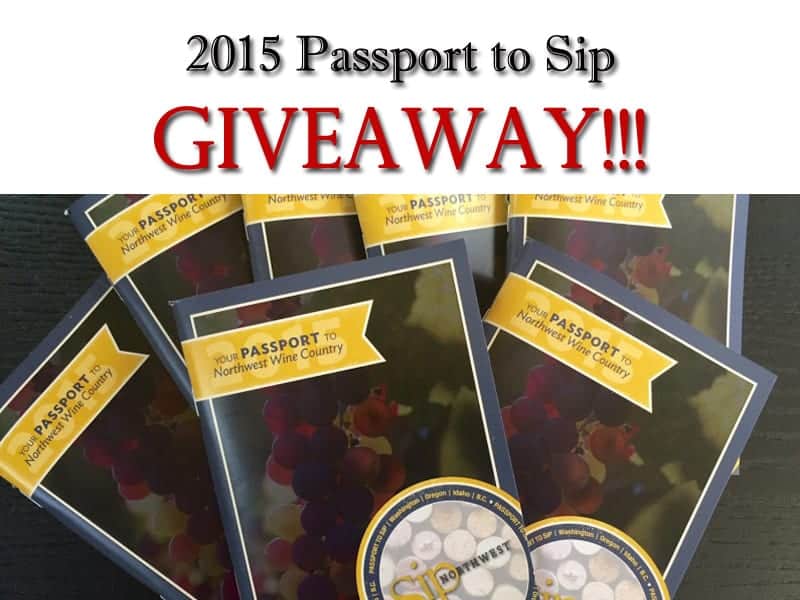 In lieu of a Friday Favorite post I want to give away your passport to 170 wineries in the Pacific Northwest — The 2015 Passport to Sip.
The 2015 Passport to Sip is, well, a passport that retails for $39.99 and includes a one-time waived tasting fee at over 170 participating wineries in Washington, Oregon, Idaho and British Columbia. This is a pretty great deal, friends.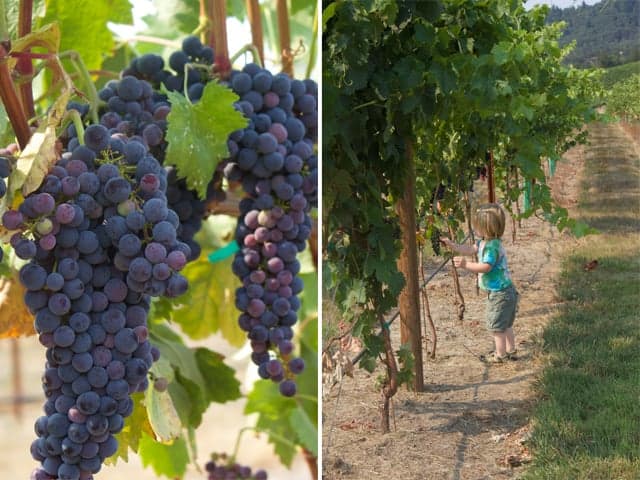 Just think, you could be visiting some of the many gorgeous vineyards throughout the Pacific Northwest, and, unlike this lad who is only able to admire the grapes, you could be tasting the resulting wine… for free!
Here's the deal:
With the passport you get waived tasting fees at 170 wineries in Washington, Oregon, Idaho and British Columbia (see the full list of participating wineries here)
Over $1,500 value
Passport valid through January 2016
That's it!
Now, this certainly doesn't include every single winery in the Pacific Northwest, so please head over to the website to see the full list of participating wineries to see who is included.
*Spoiler alert: Some of my favorite wineries are on the list!
But just to give you an idea, here's a quick regional rundown:
WASHINGTON
Spokane (2 wineries)
Columbia Valley (2 wineries)
Yakima Valley (15 wineries)
Tri-Cities & Red Mountain (12 wineries)
Vancouver & Columbia Gorge (2 wineries)
Walla Walla (20 wineries)
Woodinville (21 wineries)
Seattle & Puget Sound (11 wineries)
Cascade Valley & North Central Washington (8 wineries)
OREGON
Willamette Valley (19 wineries)
Umpqua Valley (5 wineries)
Rogue and Applegate Valleys (7 wineries)
Chehalem Mountain (8 wineries)
Dundee Hills (13 wineries)
Eola-Amity Hills, McMinville and Yamhill-Carlton (11 wineries)
Columbia Gorge (1 winery)
IDAHO (5 wineries)
BRITISH COLUMBIA, CANADA (4 wineries)
It's fairly Washington heavy, so if you have any plans to visit WA wineries this is a great deal for you. This is especially true if you are just planning a Seattle visit; you can jaunt on over to Woodinville (just a quick 30 min drive) and have a field day with the 21 wineries represented in that region! Boom!
The best part is I'm giving away one passport for free!
I've been doing a lot of traveling throughout Oregon and Washington wine regions these last couple months and am eager to share some of the highlights. With this passport, you can travel along and taste, for free, at many of the wineries and regions I plan to tell you about over the next several weeks.
All you have to do is enter the Rafflecopter below. With the Rafflecopter you have several chances to win!
As a bonus I'd also love it if you'd leave a comment letting me know the first winery you'd visit if you win the passport!
---
*Quick note:
The passport is good for one tasting fee waived per winery listed. If you have a guest with you that does not have his or her own passport, expect to pay the winery's regular tasting fee for additional tasters.
Also, if you plan to visit an Oregon winery during one of the special holiday weekends (like Memorial Day or Thanksgiving Weekends) please give the winery a call to see if they will honor the passport during those events, as they usually have special tastings going on.
---
Want more? If you liked what you read you can subscribe to Vindulge and have new posts delivered directly to your inbox.
Or just follow along here: