Sonoma Wine Country Weekend wrapped up last night with its closing auction, raising a total of $5.7 million throughout the three-day weekend ($4.6 million of that was raised at the Sunday auction alone). The event, which is considered Sonoma County's signature (and largest) charity event, brings together over 200 of the regions top winemakers, growers, and chefs.
Since its inception, Sonoma Wine Country Weekend has raised over $20 million for charities that benefit students, children, farm workers and people in need in Sonoma County communities.
This is now the largest grant giver in Sonoma County outside of private funders, with all proceeds benefiting local Sonoma charities. It's also the third biggest wine charity event, after Napa ($14 million) and Naples ($11 million).
How cool is that?
I was not in attendance this year, but followed several friends along as they ate and drank their way through the weekend while raising money for awesome causes.
I did, however, have a chance to celebrate a little Sonoma Wine Country Weekend in Portland, by opening up 6 different wines from the region to taste at home. I may have been 600 miles from Sonoma, but according to my palate I was right there.
Here were a few highlights.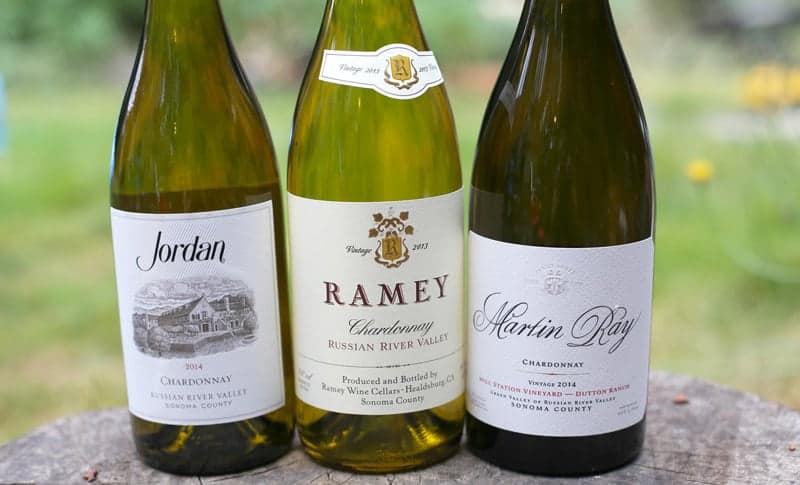 I think the first thing that needs to be said about all 6 wines is TIME. They all benefitted from some time open. In fact they all needed it! I honestly had a hard time drinking the reds especially at first pour. But once they opened up a bit, they all opened gracefully. So a word to the wise; decant, or use an airator like Vinturi, TRIbella or whatever your favorite aerator is, or just let it open up in your glass!
2014 Jordan Chardonnay (Russian River Valley, CA)
100% Chardonnay aged 5.5 months in 100% new French oak barrels. While this one saw the most new oak it had the most balanced flavors of all three Chardonnays. This is what I like to call a "responsibly oaked" chard. It's there for sure, but it's not the main event. It's a seasoning. And quite nice! It has a nice mix of lemony citrus along with some tropical flavors like pineapple, mandarin orange, and a touch of spice. Creamy textures on the palate and a nice crisp finish. I can see this one paired with light fresh dishes (like salads or fresh seafood) but also richer dishes like roasted chicken.   13.7% abv | $32
2013 Ramey Chardonnay (Russian River Valley, CA)
100% Chardonnay aged 12 months in French and Hungarian oak barrels (14% new oak). This had some fresh bright lemon flavors and lots of minerality. It's got nice texture and richness in the body without feeling heavy. A touch of apricot is in there, but mostly lemon, lime, with a crisp finish. Really enjoyed this one on day two as the oak flavors evolved into more sweet caramel as it entered the mouth.  14.1% abv | 10,450 cases produced | $40
2014 Martin Ray Chardonnay, 'Mill Station Vineyard – Dutton Ranch' (Green Valley of Russian River Valley, CA)
100% Chardonnay aged 12 months in French oak barrels (40% new French oak). At first sip the oak seemed to dominate, but another example of letting it breathe allowed for the fruit to come forth. Sweet caramel is found on the nose followed by tropical fruit, sweet Meyer lemon, and spice. The richest and most intense of the three.   13.5% abv | $30
2013 Gary Farrell Gap's Crown Vineyard Pinot Noir (Sonoma Coast, CA)
100% Pinot Noir aged 14 months in 40% new French oak. Ripe cherry and raspberry fruit and pretty intense at first. Breathing does numbers for this full-bodied Pinot Noir! As it opens you're rewarded with a combo of lush red, blue, and black berry fruit, mostly a combination of rich cherry, raspberry, touch of blueberry, along with some violets and a lingering mouthwatering savoriness. It still packed a punch on day two, leaving me thinking this one could still use a few years to relax, but quite lovely. Quite on the high end at $70, but certainly an interesting one for the cellar. 14.2 % abv | $70
2012 Sbragia "Gino's" Zinfandel (Dry Creek Valley, CA)
94% Zinfandel, 4% Carignane, 2% Petite Sirah, and aged 18 months in French oak barrels. Hot damn this was an intense wine at first. Big, rich, and jammy with plums, licorice, and spice. With some time it softens to some fresh ground pepper, black cherry, and a little bit of smoke. I even got a little bit of a minty menthol-ish note and some dried herbs. While it definitely mellowed out with some time open, it could still definitely benefit with some more age in the bottle. 15.1% abv | $34 
2014 Hartford Old Vine Zinfandel Russian River Valley
Aged 9 months in French oak (41% new). This was definitely the biggest twister of the tasting. The one I liked the least at first whiff ended up being the one I loved the most by the end. Its very concentrated at first with ripe red fruit and prunes, and very brambly, but evolves beautifully into juicy blackberries, cherries, some herbal notes, and spice. It's still rather big and intense but incredibly balanced. It's a serious wine that needs some serious time (to open that is). Don't drink it right away but give it its due time and allow it to breathe and relax, and you'll be rewarded.    15.7% abv | $40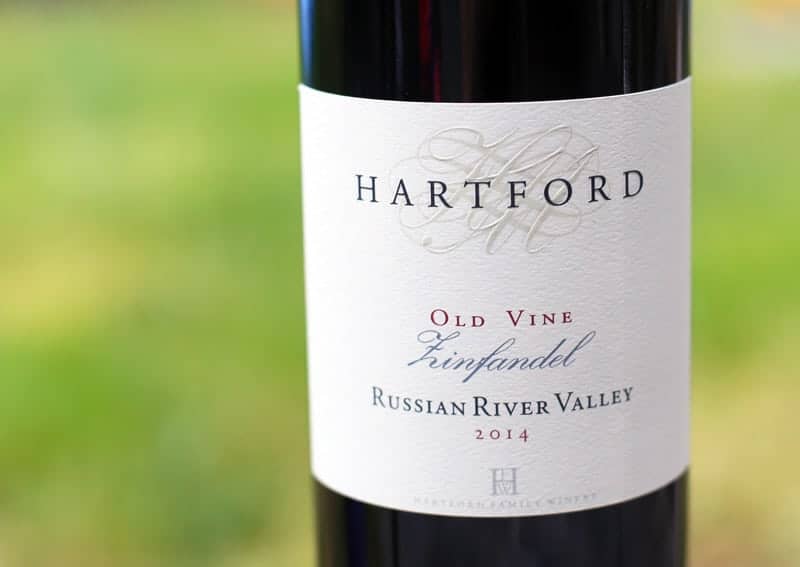 ---
---
Want more? If you liked what you read you can subscribe to Vindulge and have new posts delivered directly to your inbox.