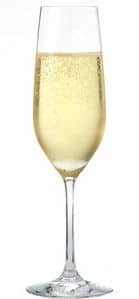 This year for Mother's Day I wanted to celebrate some of the important women in my life by enjoying the beverage that most reminds me of them.
To my sisters, who have become such incredible mothers themselves and models for many of the things I do with my own boys, I will start my day with a quality cup of strong coffee as a reminder that, no matter how busy and hectic being a mother can be, to always take a moment to myself before starting a busy day.  My sisters can appreciate a good cup of coffee the way I can appreciate and savor a great glass of wine.
To my mother in law, I will enjoy a glass of Diet Pepsi while playing with the boys this afternoon to remind me of how very sweet it is to see your relationship with your grandsons develop, and as a thank you for doing such a good job raising the amazing man that I call my hubby!
For my grandmother, I will celebrate happy hour this afternoon with a fresh Margarita (on the rocks) to celebrate life, happiness, and family.
For my mother, there are so many things I could toast to that remind me of you.  A never-ending cup of decaf coffee consumed any time of the day.  A shot of good quality tequila in the evening to get the party started.  A Black Russian for sweetness and a little kick.  All of these remind me of you!  You have given me patience, strength, and hopefully someday I will adopt your wisdom, so perhaps I should drink all three of these since it seems to have worked out for you 😉
And finally to toast to myself, and to all the other women and mothers in my life (whether you have children or not), I will toast to you this afternoon with a glass of Champagne; the real stuff… the good stuff… because I deserve it and so do you!
Happy Mother's Day to all you amazing women in my life!
Cheers