I spent last week in Spain visiting the region of Murcia, specifically the wine appellations, or Denominación de Origens (DO), of Yecla, Jumilla, and Bullas.  Along with 7 other US bloggers we had the opportunity to explore this up and coming region, visit several wineries, and taste the local food (including loads of delicious queso y jamón, and my favorite – marcona almonds).  In one word, amazing!
I have so much I want to share about this unique region and its wines, and while I would love more than anything to spend this entire week hiding in my office writing up all my thoughts on the trip, I am instead spending it packing up my house in preparation for a cross-country move while trying to keep the twins from reeking havoc.  So please hang in there over these next couple weeks, as things will continue to be slow around here.  I promise things will pick up as the dust settles.
In the meantime I have put together a few photos to preview my experience in Spain.  These were just a few of the many highlights of wine, food, land, and wonderful people.
The Land
I grew up in Arizona, and I swear some of the views could easily be places where I spent my time as a kid.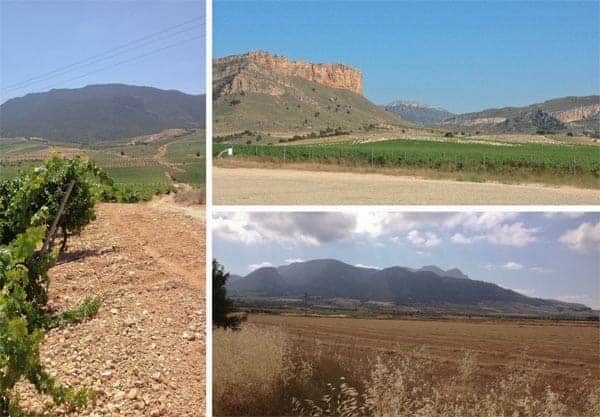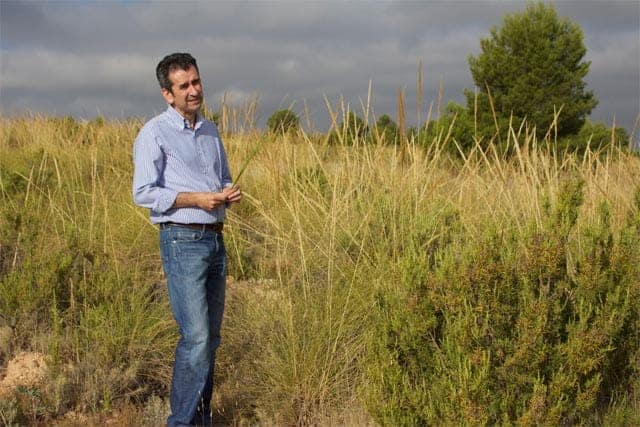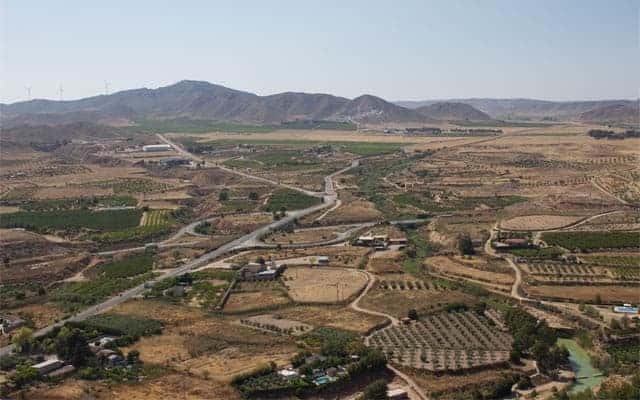 The Vineyards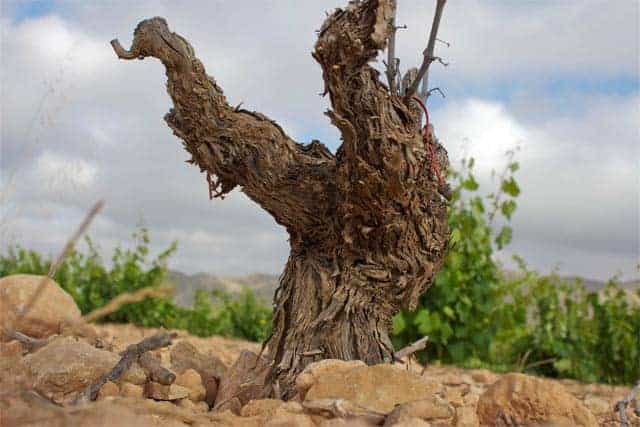 I loved these gnarly old Monastrell vines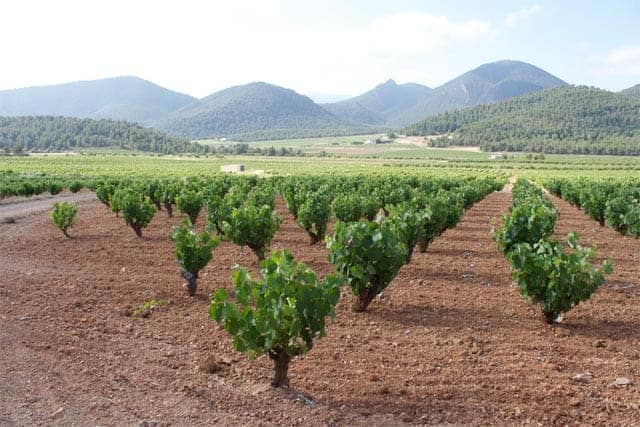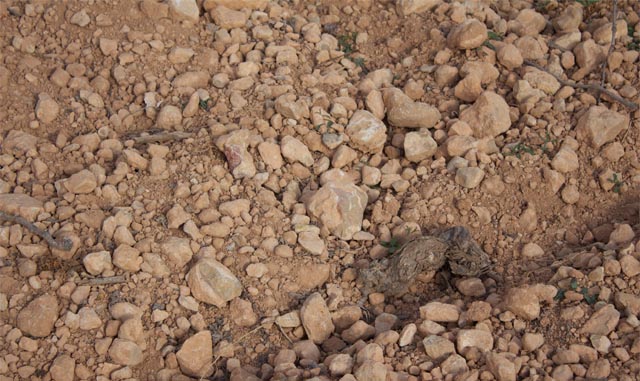 The Food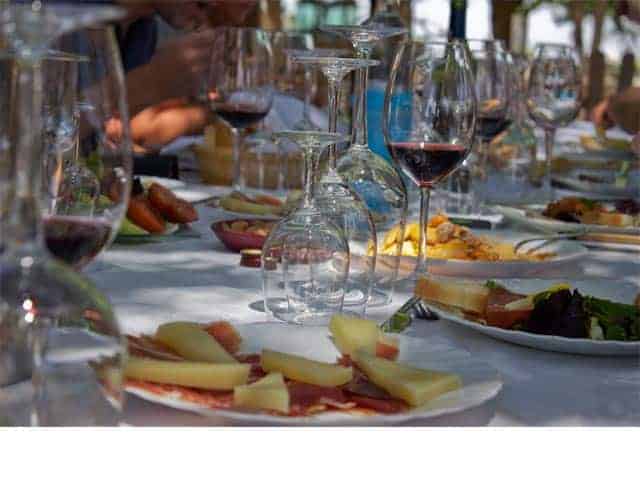 I absolutely loved this dish.  It was some assortment of roasted vegetables (squash and/or eggplant I believe) wrapped in banana leaves, placed on top of a flaky pastry crust.  Equally unique and delicious.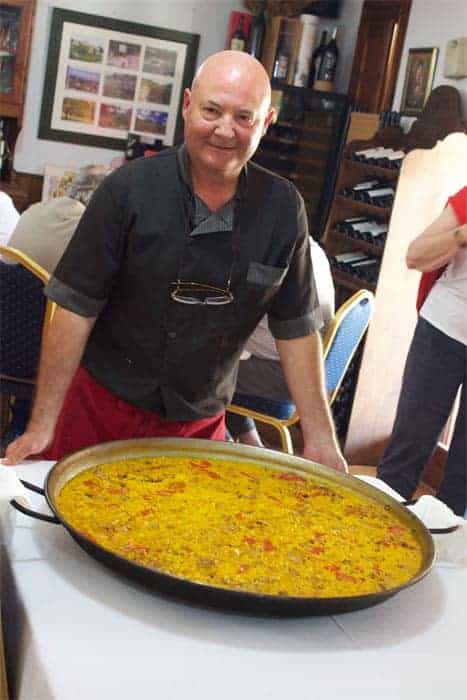 Hey, it wouldn't be a trip to Spain without some local Paella, right?!
Sight Seeing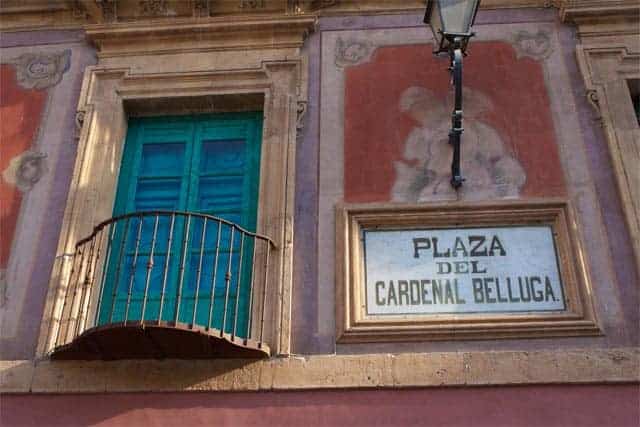 I loved this building in the city of Murcia.  I took about 20 different pictures of it at various angles.  So beautiful.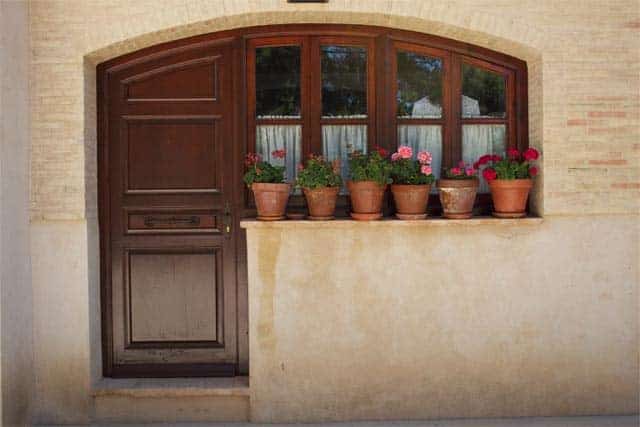 I have a thing for taking ridiculous amounts of photographs of doors and windows whenever I am in Europe.  I know I'm not alone in doing this… or am I?
Cathedral in the city of Murcia

The People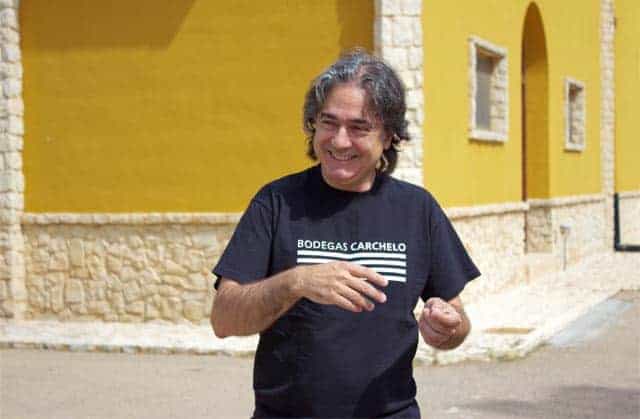 Joaquin Galves, winemaker at Bodegas Carchelo, was one of the many passionate winemakers we had the pleasure of meeting in Spain.  I can't wait to introduce him to you.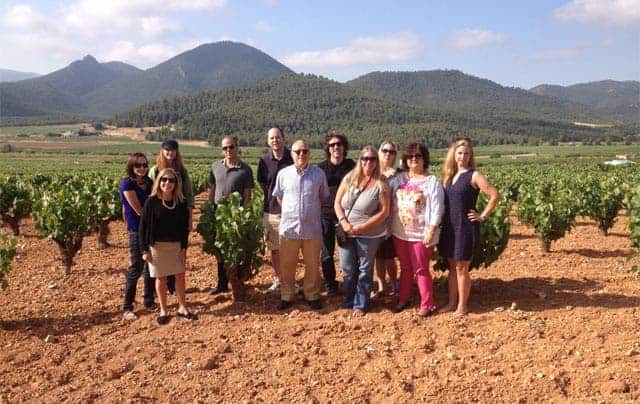 The Crew!  This is our group, along with our hosts for the week, Michael Matilla and Maripaz López Alcantud. Such a fantastic group of people to travel with. 
I encourage you to check out my fellow bloggers who were also on the trip. Some of them have already begun to write great pieces about the region.
Robert Dwyer, Wellesley Wine Press
Julia Crowley, Wine Julia
Amy Gross, VineSleuth Uncorked
Meg Maker, megmaker.com and Palate Press
Cynthia Lowe Rynning, Grape Experiences
Ward Kadel, Vinopanion
Beth Fontaine, Rollerskating With Scissors
Firsts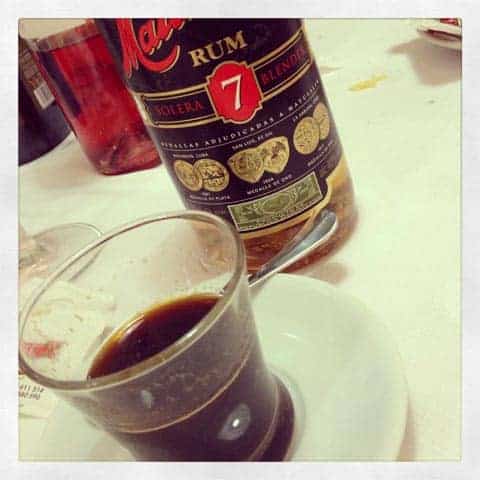 My first Carajillo… story TBC 😉
A 4th of July Wine
Finally… I'll leave you with a wine perfect for your 4th of July celebrations. Rumor has it that folks all over the US are experiencing heat waves (we are not excluded).  What goes best with hot weather and BBQ?  Rosé (Rosado in Spain). This was one of my favorite rosado's we tried last week, and for good reason — it packs great refreshing flavor into a bottle priced under ten bucks! Plus it is bigger and bolder than a provençale style rosé, which makes it a good fit for bolder foods (like the grilled meats you'll find in millions of backyard parties tomorrow).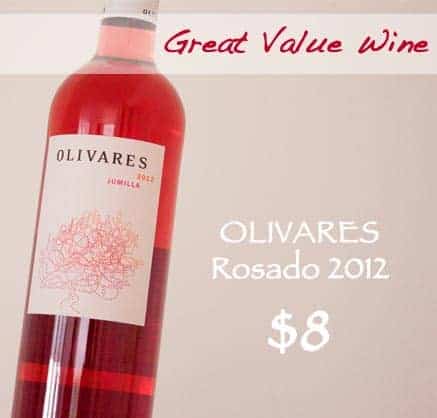 Bodegas Olivares Rosado 2012
Jumilla, Spain
Grapes: 70% Monastrell, 30% Syrah
$8
Bright red in color. Fresh and bright strawberry fruit on the nose, with light bright strawberry and cherry fruit on the palate with nice refreshing acidity. Overall bright yet bold, fresh and refreshing and an incredible value for $8. A good choice for grilled meats or vegetables.
A quick search on Wine-Searcher shows it's available throughout the states. If you can't find it, then seek out the Bodegas Castaño Rosado I wrote about earlier this year. Produced from similar grapes, the Castaño is a bit bolder but still a lovely choice for around the same price.
Have a fantastic 4th of July everyone!  Please share with me what you plan to eat and drink.  I will live vicariously through all of you this year as we won't have a backyard again for another week.
Many thanks to the Instituto de Fomento de la Región de Murcia (INFO) for sponsoring the trip and to Michael Matilla and Maripaz López Alcantud for showing us around this beautiful region.