As my journey through Zagreb continues I finally venture outside.  I transferred from the Doubletree to the Esplanade Zagreb — the city's oldest hotel and also location for the International Wine Tourism Conference (IWINETC) — which moved me much closer to the city center and heart of Zagreb.  Meeting up with a group of writers who were also there for IWINETC, and a representative from the Zagreb Tourist Board, we left by foot to explore the sights – this time in the snow!   Brr.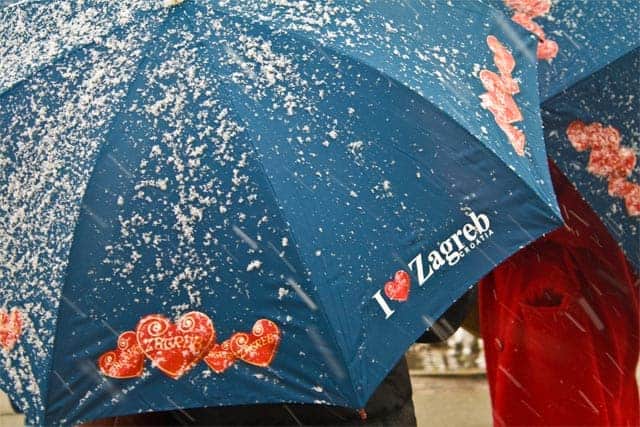 Our cheerful guide, Ivana Gavran, wasn't bothered by the weather at all as she guided our group through some of Zagreb's most treasured spots.  Armed with large and sturdy umbrellas that feature the logo of Zagreb — the heart-shaped ginger bread cookie — we braved the snow together.  As I was walking behind 10 of these large blue umbrellas I couldn't help wonder what the heart was all about.   Gavran explained that the "licitar" Gingerbread Heart was once an edible sweet cookie that served as a symbol of love and affection.  Now, however, the cookies are more of a decorative gift not to be consumed.  They are also a traditional Christmas tree decoration.  You see them everywhere in Zagreb, even on the umbrellas.   Incidentally that handy umbrella made it all the way to Italy with me, but was eventually destroyed by the vicious winds we encountered in the town of Cividale in the Friuli region one cold afternoon.

Zrinjevac park — the oldest park in Zagreb.
Ban Jelačić Square
A popular meeting spot for both locals and tourists, Ban Jelačić Square is the central square of the city of Zagreb, named after Ban Josip Jelačić, and home to this large statue of him riding a horse.
The statue was originally oriented towards the north, with his sword raised against Hungary, to commensurate the Ban's battle against Hungary in the Hungarian Revolution of 1848.   The statue now points to the south to provide a better balance to the layout of the square.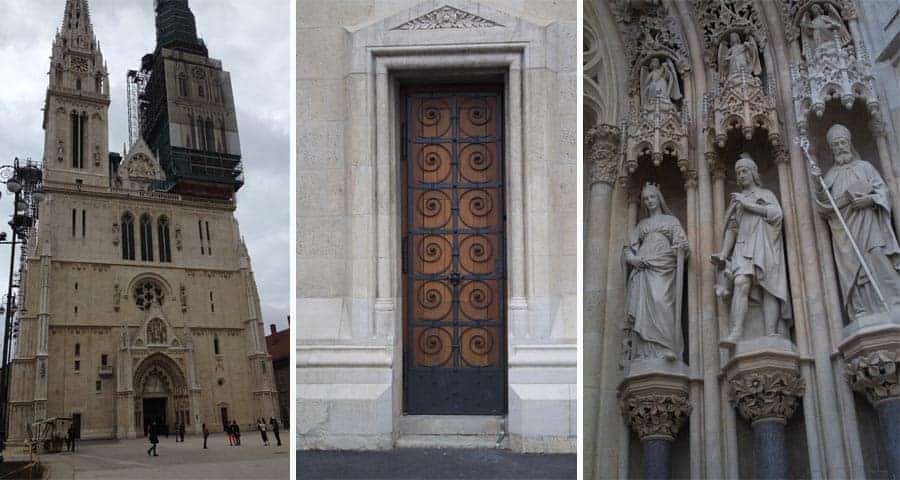 Zagreb Cathedral
In 1880 an earthquake struck Zagreb, destroying buildings throughout the city including much of the outside of the cathedral, though much of the inside remained intact.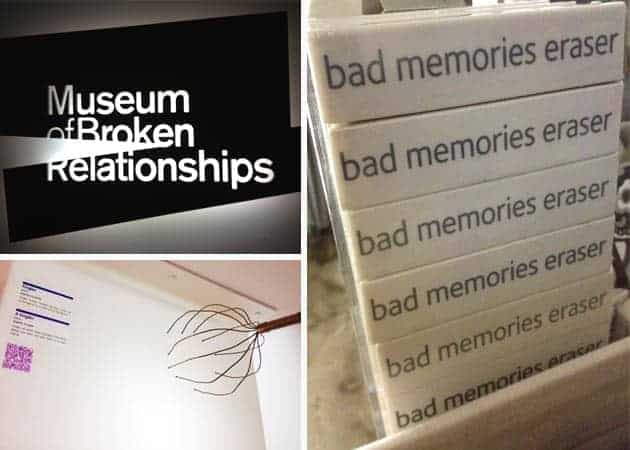 If you should find yourself in Zagreb, The Museum of Broken Relationships should be on your to-do list.  This unique museum features objects sent in from people throughout the globe symbolizing their broken hearts.  I was first humored by the idea, and many of the items and their descriptions will give you a good laugh — such as a tingler head massager with the description: "Tingler, an erotic head massager. One of the things one does not return to an ex-girlfriend".  Other items, such as a wedding photo album one woman sent in as a memento of her late husband who died too soon, evoke much sadder emotions.  A great study of how people of different cultures view "heartbreak", and what types of momentums folks have a hard time parting with.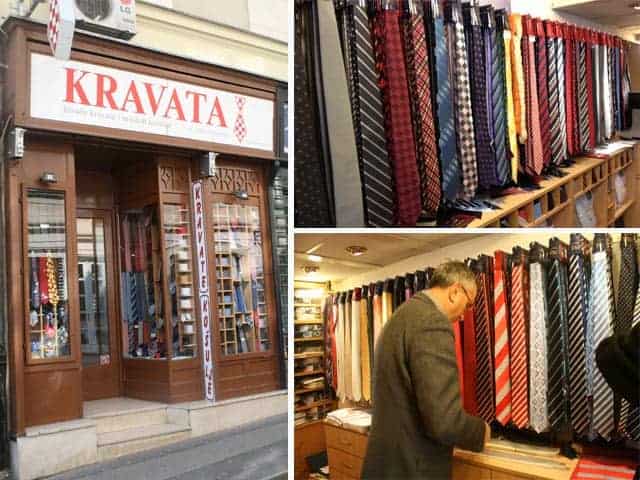 Kravata Tie Shop
Did you know the tie was invented in Zagreb?  In the 17th century Croatian solders used to tie elegant scarves around their necks, which later evolved into the necktie as we know it today.  I'm typically not one to buy ties as a souvenir for my husband, but buying one custom made, in the location they were first invented, makes for a pretty cool story and an awesome gift.   Hubby is now the proud owner of an authentic lavender and blue custom-made Croatian tie.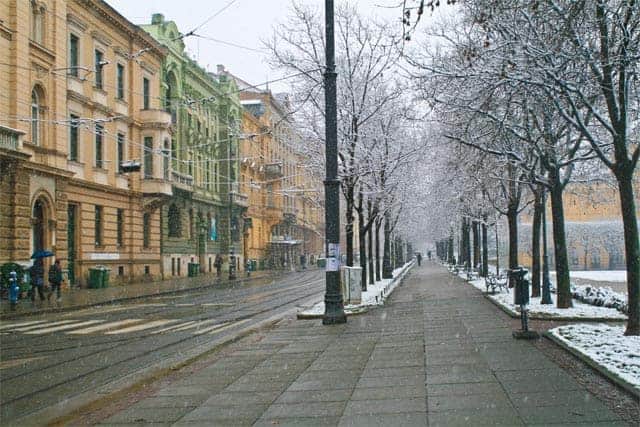 Though my time in Zagreb was too short to do all I wanted to, I did get to see some of the sights (both in rain and shine).   If you have time, and want to explore the city further, my friend Marcy Gordon explains her idea of two perfect days in Zagreb, full of excellent recommendations.  I already want to start planning my return visit!
Next up, we travel to the Friuli region of Italy – the land of beauty, great wine, incredible food, and prosciutto… lots and lots of prosciutto.
For more photos of Zagreb please feel free to check out the album on my Facebook page

Thank you to Ivana Gavran from the Zagreb Tourist Board for braving the snowy weather in order to give us a proper tour of the city, to the IWINETC team for arranging the tour, and also to my partners in crime for going back out the next day so I could see what the city was like sans snow.
Related Posts: 
In search of kuna in Zagreb I discover a Wine Bar instead
A yogurt that is "Better Than Heaven" in Friuli, Italy
Croatia here I come!