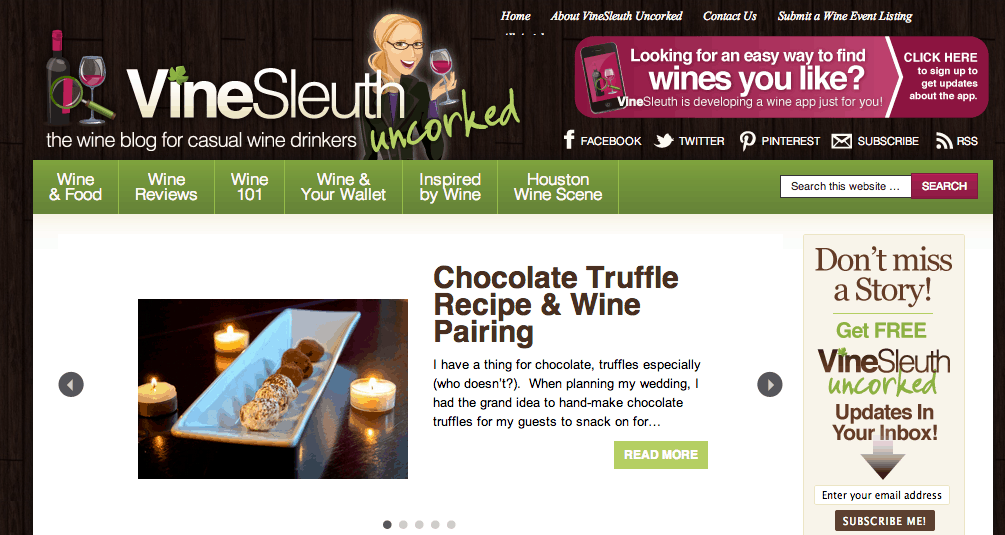 I'm pleased to announce that I'll be contributing monthly food and wine pairing recipes to the awesome blog VineSleuth.  My first recipe with wine pairing was posted today, and just in time for Valentine's Day.  In this month's post you will find a recipe for the most delectable chocolate truffles (yes there is a wine for that!).  You'll also read about how, along with my amazing bridesmaids, we hand made 200 truffles for my wedding day  and why I was inspired to recreate this recipe for my husband for V-day.
If you're one of those naysayers who don't think wine pairs well with chocolate (I know there are a lot of you out there!) I challenge you to reconsider, because it can work, it's just a challenging pairing!
In the post one of the wines I tested for compatibility with the truffles didn't get much mention in the article but it certainly left an impression on me.
Federalist "Dueling Pistols" Red Blend 2009  
Dry Creek Valley, California
15% abv | $35  (media sample)

Bacon fat is one of those descriptors often used in red wine, Syrah in particular.  I remember the very first time I finally smelt bacon fat in a wine years ago.  My eyes lit up and I remember shouting "It's it!  It's bacon fat! I get it! I finally get it!"  I don't know why I was so excited about it. I suppose it was finally feeling like I understood what I had only been hearing about (but not yet experienced) for years.
At any rate, whenever I experience that smell I am always reminded of that first time.
Case in point, the "Dueling Pistols", made from 50% Syrah and 50% Zinfandel.  The first thing I got a whiff of was that memorable bacon fat.  I was excited about this since we were having roasted pork loin for dinner that evening (the complimentary flavors of pork paired with pork is a match in my book).  Tasting the wine you get a rich texture with flavors of dark berry fruit, raspberry jam, chocolate and fresh toast.  The wine was full bodied but not thick or jammy, well balanced and nicely textured.
When tasting this wine with the truffles it didn't disappoint, but I wouldn't call it a perfect pairing for the truffles.  For me, a "perfect" pairing is when the flavors of the food and the wine are both elevated to a new level.  This didn't necessarily do that, but it also didn't distract nor take away from the flavors of either.  The simply went well together.
With the roasted pork loin, however, that was a fantastic pairing!  The kind of meal where you slowly take a bite, then a sip, then a bite, then a sip, focused on how well the flavors work together.  And yeah if you happen have any wine leftover after dinner, I absolutely approve of you finishing it with chocolate truffles.
For the rest of the story on VineSleuth, and the recipe for Chocolate Truffles, click here.