As you may know I've been writing monthly food and wine pairing articles for the website VineSleuth Uncorked for the last year.  Behind the scenes, Amy Gross, aka the VineSleuth, has been busy developing a very exciting new wine app and website (I am so excited for her!).
The app isn't quite ready, but her site, Wine4.Me, is.  Check it out.
I'll be continuing my monthly food and wine pairing articles, as well as other projects for the site, but they will now exist on the Wine4.Me Blog.
My February article was published this past week, all about one of my favorite topics in the world – Pizza.

MY LATEST VIDEOS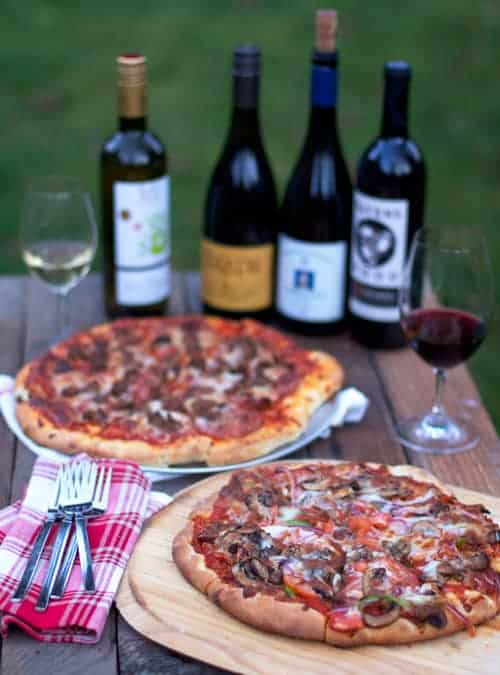 Pizza is a Friday night staple in my house.  We make homemade pizza, or get take out, nearly every single week.  Valentine's Day was no exception.  We celebrated the holiday (since it fell on Friday night) by eating pizza and drinking bubbles (another Friday night staple).
Since pizza has about as many variations as sandwiches or burgers I decided to focus on the style of pizza most Americans indulge in on a regular basis – those made from a basic tomato sauce, with a few variations in toppings.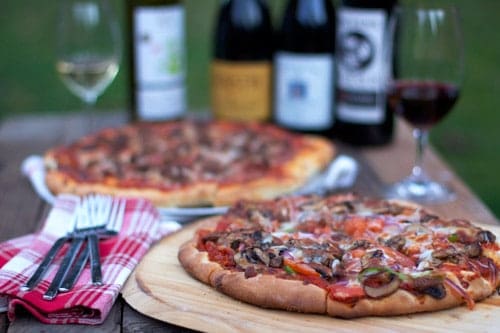 Curious about what wines pair best with pizza?  Check out my article over on Wine4.Me.
Bonus, a good friend of mine also let me in on an incredibly easy way to make a homemade pizza sauce (thanks Katy!).  One that requires no cooking!   You'll find the recipe in the article too.
Enjoy!
And make sure to sign up for the Wine4.Me newsletter to receive notice when the app is available.  It's going to be an incredible tool for wine lovers and newbie enthusiasts.