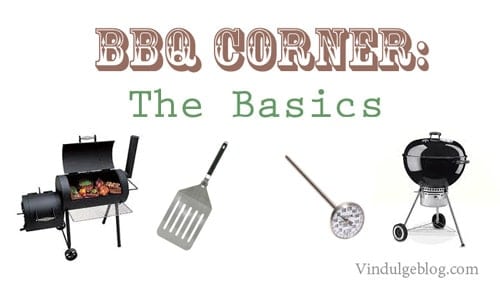 Welcome to BBQ Corner
All BBQ Corner Posts are written by Sean Martin (bio below), unless otherwise noted. 
We started this series in the spring of 2014 as a way of getting down to the basics of barbecue and grilling.  After writing about our adventures into barbecue and grilling back when we started this blog, we've discovered what people reach out to us the most about is how to get started.  They may have a grill but don't know how to use it, or want that smokey flavor infusion but don't want to invest in a smoker… yet. I've also learned that most books and magazines on the topic expect you to have some basic working knowledge. Everyone has to start somewhere.
We are here to help.
Most the BBQ Corner posts are written by Sean, my husband, and I chime in from time to time about wine (duh!).
We hope to make this an ongoing series, about basic topics in grilling and barbecue, so please feel free to reach out to us at any time if you have any topics you'd like us to talk about.
In the meantime, here is a running list of the topics we've covered so far.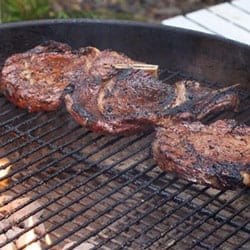 PART 1 of the BBQ Corner Series — The Basics:
As the title implies, this post is about the basics:  the difference between barbecue and grilling, hardware, necessary tools, meat, and more…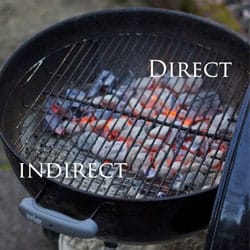 PART 2 of the BBQ Corner Series — Heat: Direct vs. Indirect Grilling
This post covers the important (but so often overlooked) topic of cooking over direct heat vs. indirect heat, and when use both types of heat methods, and what effect it has on your food.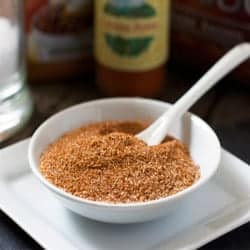 PART 3 of the BBQ Corner Series — Rubs and Glazes
This post goes into the importance of using rubs, glazes, and injecting your meat in order to infuse awesome flavor.  It also includes a recipe for a basic dry rub.  Yum!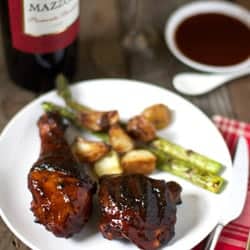 PART 4 of the BBQ Corner Series — How to make Grilled and Glazed Chicken
In this piece, we are taking what we've learned in BBQ Corner series 1, 2, and 3, and applying to a recipe for a ridiculously delicious Grilled and Glazed Chicken.
*Bonus: this one is paired with wine (wohoo!).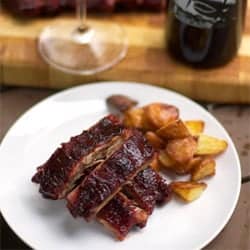 PART 5 of the BBQ Corner Series — How to make smoked ribs
We enter the controversial topic of ribs. I like them juicy and finger licking. He likes them dry. How did we come to an agreement where we both love these stinkin' ribs? Find out in this post.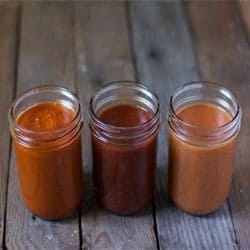 PART 6 of the BBQ Corner Series — BBQ Sauces and Styles
Have you ever been asked what your favorite "style" of BBQ is? Well we have. And we don't have a clear answer. But we do explain what the various "styles" of BBQ are, and what that means for the sauces. Speaking of sauce, we provide 3 recipes for different styles of BBQ Sauce in this post. You won't want to miss this one.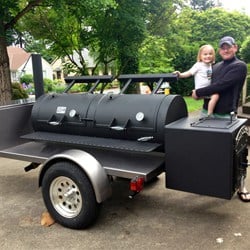 PART 7 of the BBQ Corner Series — Introducing the Yoder Chisholm, and our first catering gig
An introduction to our new commercial smoker, and the announcement that Vindulge is now officially participating in catering events (how cool is that?!).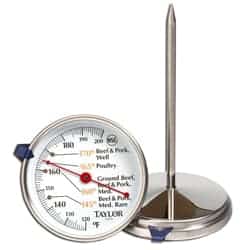 PART 8 of the BBQ Corner Series — Timing and Temperature
How do you know when your meat is done?  It's not always about following the timing suggestions on a recipe.  Learn the importance of time management and using a thermometer to check your meat temperature.  Also, learn what other elements may affect cooking times.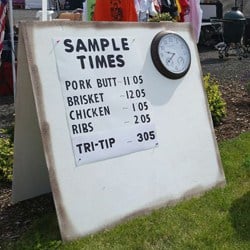 PART 9 of the BBQ Corner Series — McKinley Springs BBQ Competition
What it takes to compete in professional barbecue competitions.  Sean traveled to Washington's Horse Heaven Hills to experience McKinley Springs BBQ Showdown & Benefit  to see what competition BBQ is all about. Is Sean ready to start competing on his own? Find out….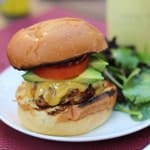 PART 10 – How to add incredible flavor to grilled burgers
In this post we talk about jazzing up a boring grilled burger by adding a secret ingredient…. bacon paste!  Bacon paste will keep your  burgers moist and super flavorful. Learn how to make it.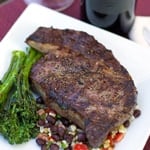 PART 11 — BBQ Corner (part 11) — Dry-Aged Beef and Wine Pairing
We explore the world of Dry-Aged beef. What is it? How is it made? Why is it so darn expensive? And importantly, what wine do you pair with grilled dry-aged beef?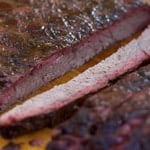 PART 12 — Perfecting Brisket
You've read all about our uses for leftover brisket. Now, after years of trial and error, we finally publish the secrets to making tender, juicy, and delicious brisket. This perfect brisket led to a food epiphany for Mary.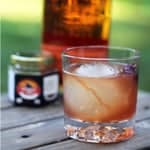 PART 13 — How to make Smoked Ice and a recipe for Smoked Ice with Bourbon and Smoked Cherries
You smoked what? ICE, ice, baby! Find out what the heck smoked ice is and what you can do with it. Hint, it involves bourbon and smoked cherries.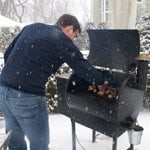 PART 14 — Why you should barbecue and grill year round
Whether you live in a warm climate, or rainy, or snowy, I urge you to think twice before retiring your grills and smokers for the season. Yes, even in a blizzard, you can make great BBQ!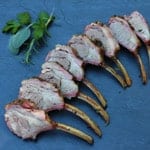 Part 15 — Smoked Lamb Lollipops
A simple, delicious, and low maintenance recipe for smoked lamb lollipops.  Wow your family and friends with this flavor packed creation.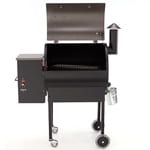 Part 16 — BBQ Holiday Shopping Guide
Got a BBQ or grill enthusiast on your holiday shopping list this year? Here are some gift ideas for the grill and bbq fan for all budgets.  These are some of my favorite products that have made bbq and grilling so much more enjoyable for me!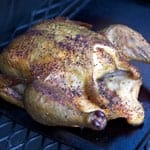 Part 17 — Perfect Smoked Chicken
A classic roasted chicken is great. But smoking a whole roaster chicken is a whole new dimension of deliciousness.  In this post, Sean explains how easy it is to add incredible flavor to a simple roasted chicken on the smoker.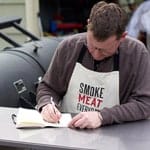 Part 18 — Passion vs. Obsession
"I think there is a fine line between passion and obsession and I am not sure that either is good or bad, but how it manifests itself in your craft."  In this post Sean discusses his passion for barbecue and previews our entry into the competitive barbecue circuit.
What's better? Grilled pizza or smoked? We discuss both in this post. Find out how to make a killer BBQ Chicken Pizza and experiment cooking it on the grill and smoker.
Which method will prevail?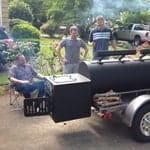 Part 20 — Memorial Day Recipe Ideas
5 great ideas for Memorial Day Weekend, including smoking your first brisket, homemade bbq sauce, grilled and glazed chicken, smoked Buffalo chicken wings, and smoked bacon and tomatillo guacamole!
These recipes are great for not just Memorial Day, but year-round!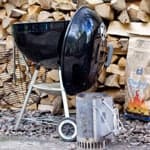 Part 21 — How to light a charcoal grill
In this post we answer reader questions. This one discusses how to safely light a charcoal grill without using any lighter fluid. It's as simple as 1-2-3! Never use lighter fluid again after our simple tips.
******
About the author — Sean Martin
Business by day, BBQ by night. Sean is the better half of Vindulge, and finally gave into pressure by his wife to start contributing to this blog.  After giving friends, family members, and strangers the same barbecuing and grilling advice over and over he finally decided to start BBQ Corner to house all of his BBQ advice and recipes.  When  he's not traveling around the country for his day job or coming up with crazy new BBQ recipes, you'll find him chasing around his twin boys, cycling, running, or drinking cheap beer or scotch.