Inspiration for new recipes can come from a number of places — cooking shows, cookbooks, friends, and family to name a few.  For me I am often inspired to try new things in my kitchen after traveling to new or familiar places and dining at local restaurants.
Read about my one of my favorite recipes — inspired by a trip I took years ago to Bouchon in Napa – in my March contribution to VineSleuth.
But before you click over, here is a photo preview of what's to come…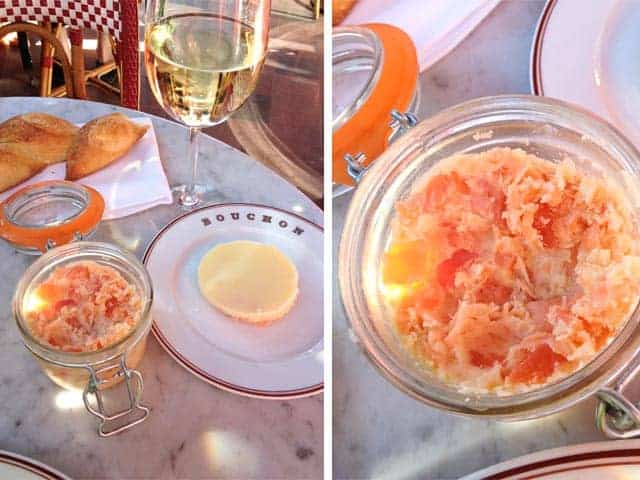 This was the dish that inspired me years ago.
The Salmon Rillettes at Thomas Keller's Bouchon Restaurant in Napa.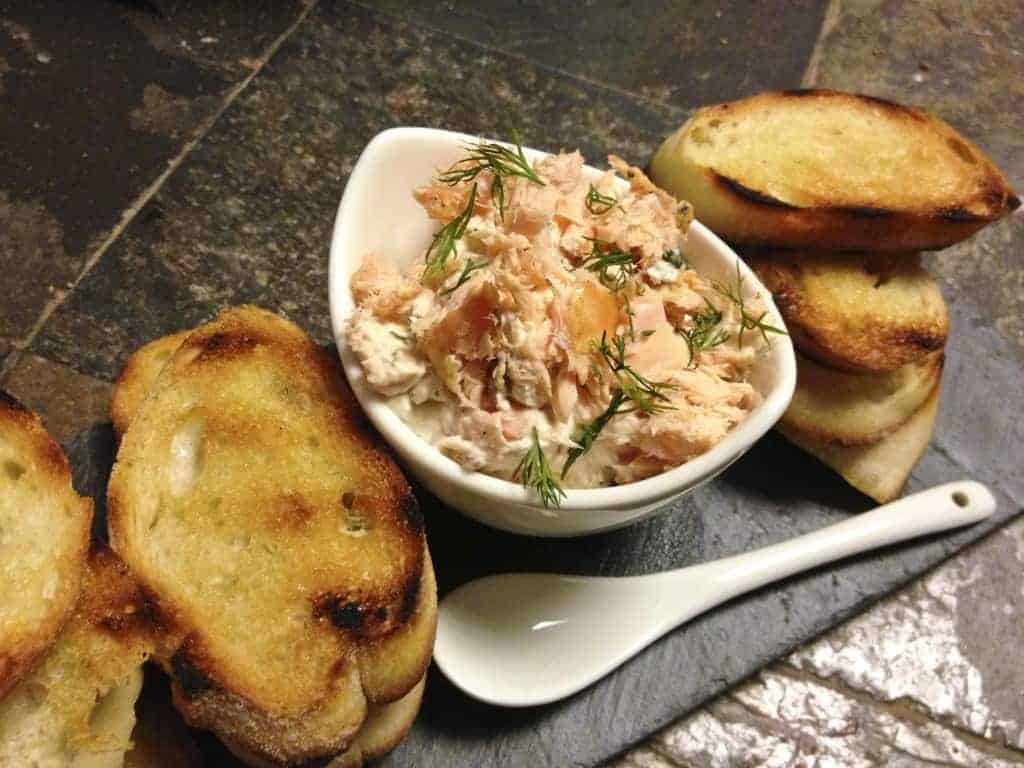 And this would be my version, Smoked Salmon Spread
To see the full story and recipe head over to VineSleuth