… get these instead!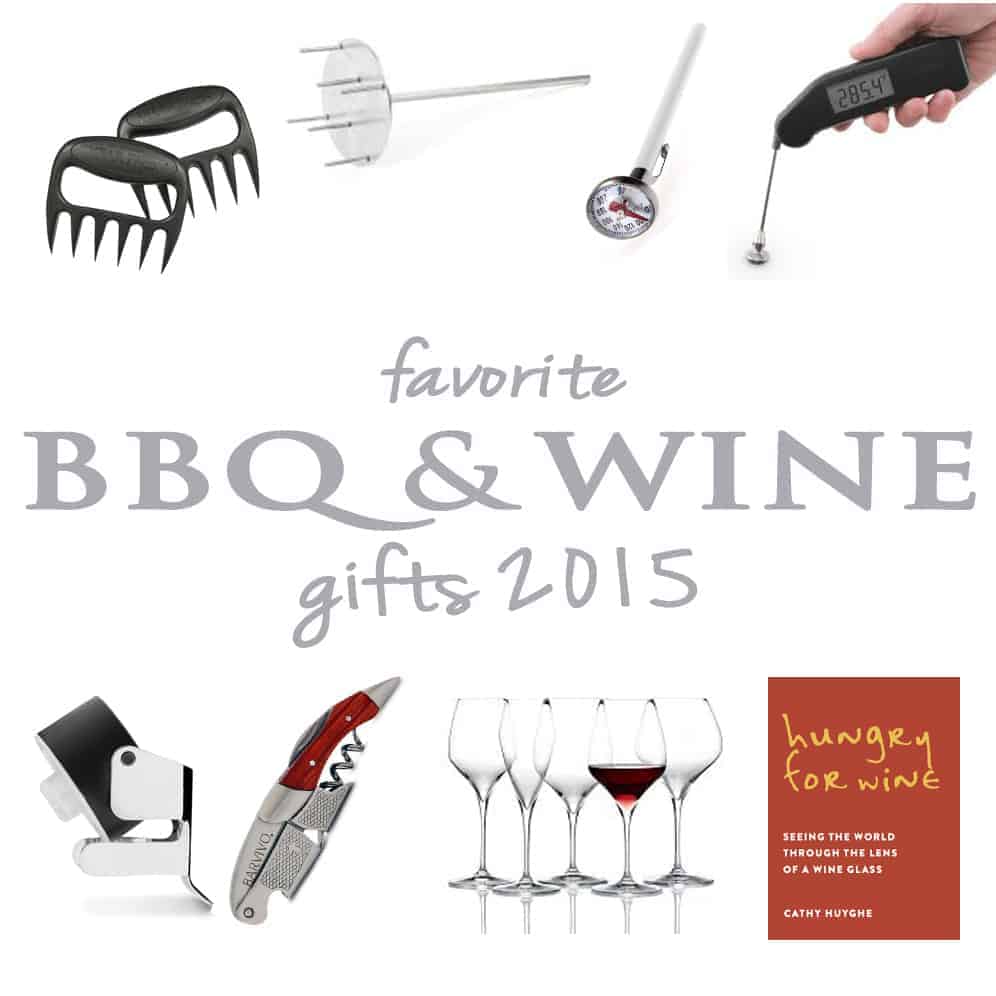 I'm a little dizzy at the Internets lately. I can't open up my computer without seeing someone's "best gift list for women" or "best gifts for food lovers" or "ultimate gifts for wine lovers."
They're everywhere! And many of them are terrible and filled with ridiculous recommendations.
I guess I should also preface this post by letting you know I am a terrible gift giver. I'm generally late with most birthday gifts, just ask my sister – I still owe a gift for her birthday last month (sorry, sis, it's coming, I promise!). Last year for our kid's birthday we took them to the Polar Express train ride instead of buying them toys.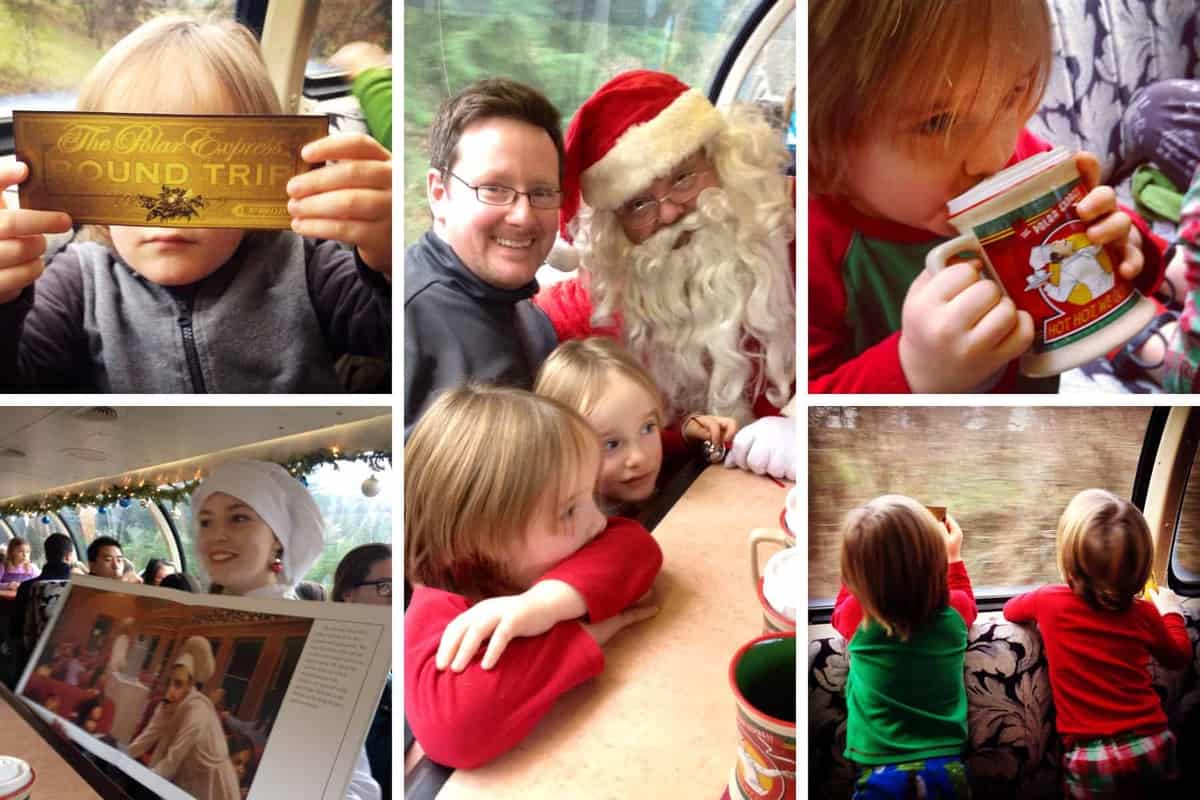 And when most people ask me what I want for a gift, I moan. "I don't need anything," I usually say. Or I end up requesting super practical gifts; like gift cards to Whole Foods, new socks, or books. And my poor husband! Nearly every year for Christmas I protest the idea of exchanging gifts, offering an "experience" instead (a trip somewhere), or something practical we need for the house (new bedding or expensive kitchen appliance that needs replacing), or the "under $20 dare" (something thoughtful that doesn't cost much).
And don't get me started on tchotchkes. You know, all those random gadgets that are supposed to make your lives easier. For food/wine/BBQ lovers, like us, there are a ridiculous number of gadgets that could overwhelm our small kitchen. Most of them – I would argue probably 98% of them – are completely useless. I'm offered a lot of these products for review, and I can't, with good conscious, recommend most of them. Because if I wouldn't use it regularly, then I wouldn't tell you to spend your hard earn cash on it!
Which is why I thought this video of Alton Brown reviewing Amazon's dumbest kitchen gadgets was downright hilarious! In it, he let's you know how he really feels about products, which he refers to as "unitaskers" (gadgets good for one job only), like the strawberry slicer, the nonstick edge baking pan, meat handling claws, veggetti, breakfast sandwich maker, and the rollie.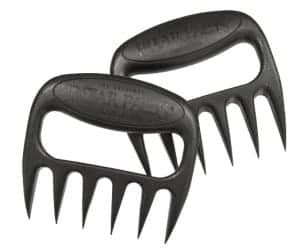 Alton was hilarious and spot on about most of those gadgets, except for the meat claws! Dude, those things rock! This is coming from someone who regularly uses them. The thing about meat claws is that if you're a barbecue fanatic, regularly cook large pork shoulders, or even whole chickens for that matter, and like to shred/pull meat, these things totally do the job (and much better than two forks, which was Alton's suggested alternative).
Shredding hot meat with your bare hands can burn your darn fingers (just ask Sean who has scars to prove it). And for just a few dollars (and free Prime shipping) these things will shred your meat in no time. They are da bomb. I most recently used them last weekend and I shredded two pork butts in under 5 minutes. Boom! My dad got us these for Christmas one year and they are one gadget that isn't going in the dumpster anytime soon. We heart them. Thanks, Dad!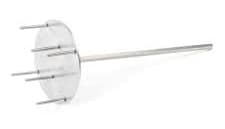 But if, you're a serious barbecue fanatic, caterer, restaurant owner, or competitive BBQ contender, and tend to cook multiple pork butts at the same time, and need something to do the trick in seconds flat, we also love the Pork Puller. This one came recommended by a friend, but it was sold out at the time. We bought this exact one instead and it's a lifesaver.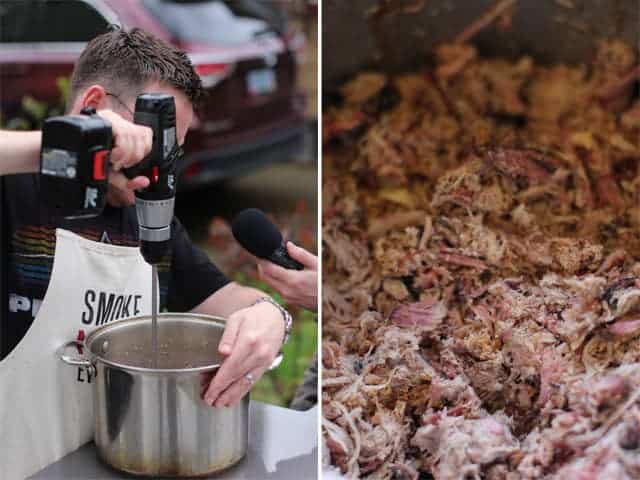 Again, if you're not regularly cooking meat intended to shred (or pull), then these are unnecessary. But if you have a meat-cooking enthusiast on your list, then both of these products are totally worth it!
BBQ GADGETS
While we're on the subject of BBQ gadgets, we will tell you we echo Alton Brown's sentiments on most products out there. You don't need much for success in the backyard. Our favorite, and most used, products are as follows:
A Good Thermometer

We sound like a broken record when it comes to thermometers. But it's true! If you don't want to overcook your meat, or poison your family by undercooking your meat (I'm talking to you, Sean!), then a meat thermometer is your BFF. This is a decent starter thermometer. But our current favorite is the Thermapen. Sean calls it the "Cadillac of thermometers." We have a catering company, so it is of upmost importance that we cook our meat perfectly and have the best products to ensure quality, so it was and is totally worth the investment for us. But if you're a hobbyist and still want a decent instant read thermometer, then the Thermapen's little brother, the Thermapop, is a good bet. It's more of a Honda Civic – reliable, well made, and gets the job done.
Other than a good thermometer, a good set of tongs and a wide spatula would be among our basic set of needs.
Favorite Book for BBQ Lovers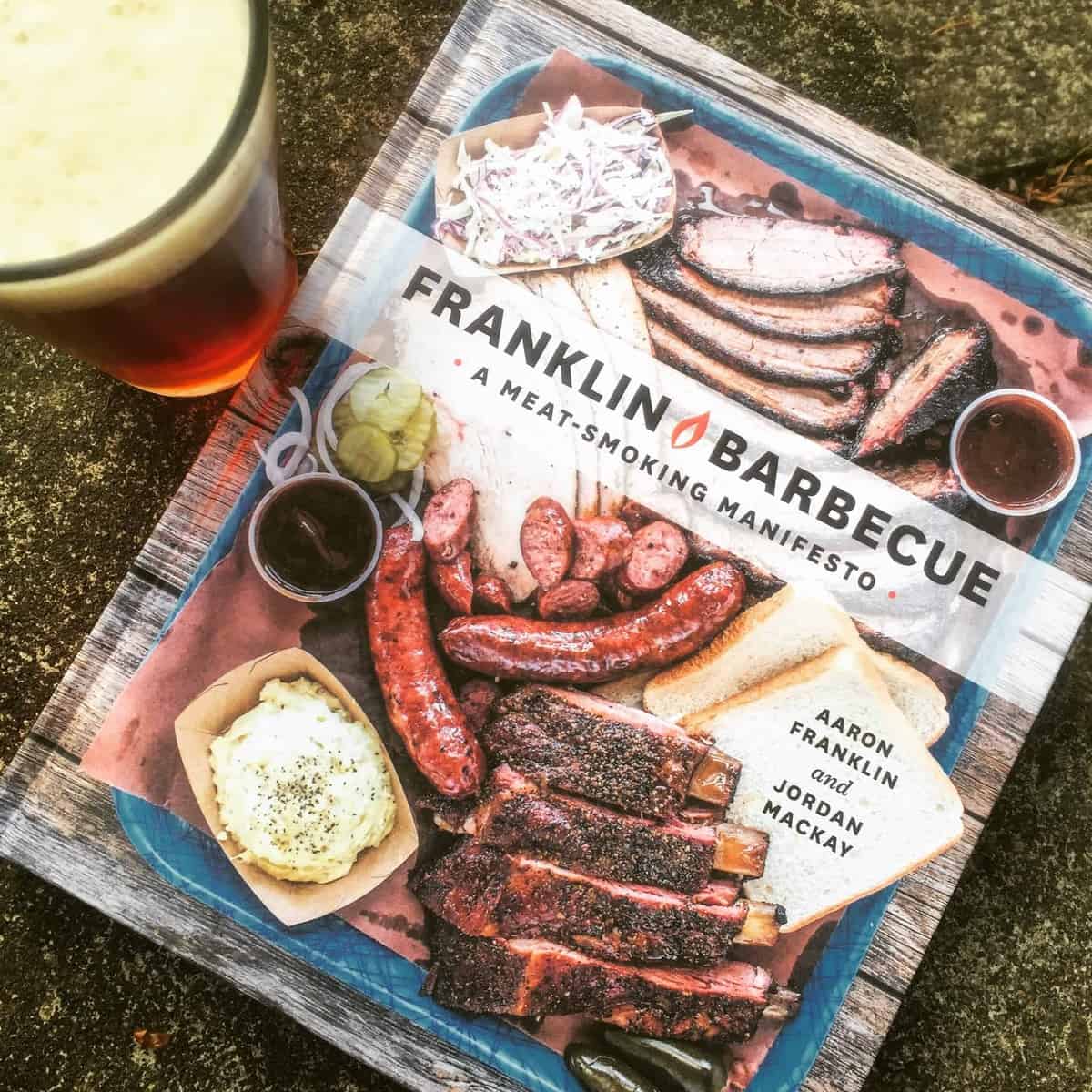 In terms of our favorite reads for the barbecue enthusiast, I can't recommend Aaron Franklin's book, Franklin Barbecue: A Meat-Smoking Manifesto, enough! Love love love this book. You can see our full review here. But if you want to give your BBQ-lover a good book this year, this was our favorite.
WINE LOVER GIFTS
I'm still echoing Alton when it comes to wine gadgets. I know I probably sound like a party pooper, but let's face it, every party needs a pooper and I'm the pooper when it comes to the wine gadget party. Many of them are tacky and most of them aren't necessary. Remember I'm a practical person. I like practical things.
There are just a few things in my arsenal I can't live without.
Good Stemware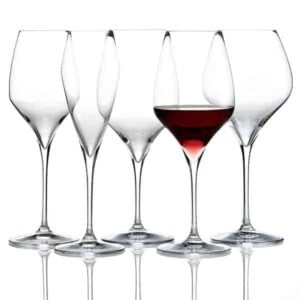 I do truly believe that decent stemware is essential for a wine enthusiast. It doesn't need to be outrageous either. I have tons of friends who go bonkers for Zalto stems.  Those things average $60 a stem, around $350 for a set of 6. What the hell?!? That's more than some people's rent! I can picture it now. I'm sitting by the fire, enjoying a nice glass of wine with the hubs, sipping from my Porsche wine glasses, when one of my kids suddenly runs up to give me a hug, and the glass flies out of my hands, in slow motion, cracks, and breaks into a million expensive pieces. That kind of shit happens daily in my house, and if my $60 stem experienced that kind of sudden (and inevitable — those things are super fragile) death, I… well, let's just say I would be all kinds of sad.
That doesn't mean I don't splurge on stems. When I bought our first set of stems, we invested in a good set of sparkling, white, Burgundy, and Bordeaux stems from Spiegelau. Those have all since broken and have been disposed of (because everything breaks in my house). We now primarily use either Riedel or Schott Zwiesel. Both of them run an average of $8-$12 per stem, still not super cheap, but they are more durable, yet equally elegant, crystal stems. And you don't need a different set for each type of wine. One good set for bubbles, one for red (Bordeaux or Burgundy style), and one for white, and you're good to go! You can even get a decent starter set of Riedel stems from Target. One stop shopping I tell ya!
Good Cork Puller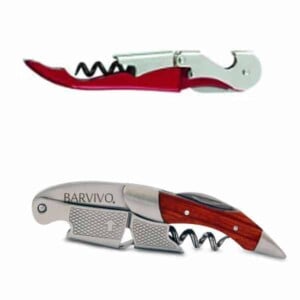 Much like my feelings on the Zalto I have similar thoughts on Cork Pullers. I've seen folks recommending $200-$300 corkscrews lately. Say whaaaaaat?
Are you kidding me right now?!?
For sommeliers or restaurant servers — those who are opening dozens of bottles per night — sure, those things may be golden, and help them to do their job with ease. But for normal wine drinking people, I just can't get behind a $200 corkscrew. I can see it now, I'm at the airport going through security, and once again I forgot that I had my $200 corkscrew in my purse, and get flagged by the detector. I have to make a split second decision – do I turn around and just abandon my flight in order to save my corkscrew (a corkscrew that cost more than the flight itself), or gift it to the kind security folks?
Instead, my main criteria for a cork puller, is that it is easy to use, lightweight, and has a double lever. That's pretty much it. I don't use those big handled cork removers that require two hands to pull down on the hinges. Instead I use a trusty waiter's corkscrew — the kind that will easily fit in your pocket. Something like this is very similar to what I use. But for something a little sleek looking, this Barvivo is pretty sweet. It's a little heavier than the one above, but it's sturdy and made with stainless steel with a rosewood handle. The knife is sharp and it's got a solid double hinge (necessary to pull long corks out straight without bending and breaking), and it's only $15. Nice stocking stuffer idea.
Sparkling Wine Stopper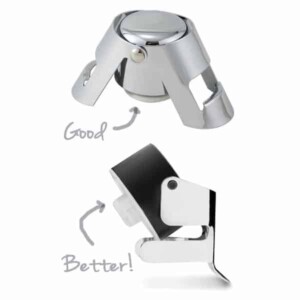 These are a must have.  Whether you intend to finish your bottle of bubbles within an hour or three days, these stoppers are necessary to seal up the bottle and not allow the bubbles to escape. I teach classes on sparkling throughout the year and will often have 6-7 bottles at a time open for them, so I need several stoppers.
These ones are super cheap and I have a ton of them, but they are really only good if you intend to finish the bottle same day.  They don't work well if you intend to keep the bottle overnight, or for a few days.
These ones are much better and allow your wine to last a few days longer. They seal the bottle much better, not allowing as much gas to escape. Your bubbles will be just as fresh on day two as they were when you opened the bottle.
Stocking stuffers for wine lovers for sure!
Wine Books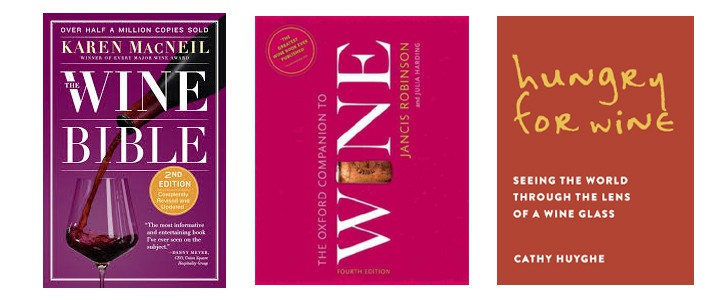 These are among my favorite types of gifts. I love a good food or wine book. This year two of my all time favorite go-to wine books got a much-needed update.
The Wine Bible (2nd edition)
This was the first wine reference book I bought and to this day I still refer to it. It's great for the novice or wine lover alike, covering all major wine regions in the world. The original, which took author Karen MacNeil 10 years to write (!!), was published in 2001. A lot has changed in the world of wine over the last 15 years. She covers it all in an easy to read, engaging, and conversationsl manner. Find it here.
The Oxford Companion to Wine (4th edition)
This was my number one resource when I was studying through the Court of Master Sommeliers. This is the most comprehensive book on wine, period! This is a must for any serious wine student. The new edition includes the following:  300 brand-new entries; updates on hundreds of topics such as China; screwcaps; global coverage of wine regions, including new entries on Alaska, Lesotho, Norway, and Tahiti; brand-new color photographs and black and white line drawings; updates to maps of wine regions. Find it here. 
Hungry for Wine: Seeing the World through the Lens of a Wine Glass
I loved this book, written by Cathy Huyghe. It was such a refreshing read. Huyghe is friend, and also a mom of twins, so perhaps I first related to her as a fellow wine writing mom. In her intro she writes, "I joke that raising twins drove me to drink… Except it wasn't for the reasons you'd think." Her reasons, she explains in the book, focus more on the fact that having twins changed her relationship with time. There is very little free time when you have twins, so you have to take advantage of those short (but precious!) 20-minute increments when you get them. Any parent of young kids can TOTALLY relate to this! Huyghe used her 20-minute increments to focus and learn about wine, a little bit at a time, which sparked her passion to write about wine.
Not a wine reference book like the two above, it covers a wide variety of wine topics, all from Huyghes own experiences. She is a great storyteller, and this book explores some of the people and regions that made her hungry to learn more about wine. And you will learn too, as you explore several regions, even war-torn regions, and listen to the stories of the people behind them through Huyghe's lens. Find it here (I have the Kindle version).
Gift Idea:  Why not put a basket together with wine book, cork puller, champagne stopper, and a gift card to his or her favorite wine store?
Tell me, what are your favorite go-to wine and food gadgets, products, books?
Also, am I alone in my distaste for most gadgets? Anyone? Anyone?
---
*This post contains affiliate links. That just means that if you click over and purchase the recommended products through amazon, we receive a small commission. We only endorse and recommend products that we really use and believe in. Thanks so much for supporting this site!
---
Want more? If you liked what you read you can subscribe to Vindulge and have new posts delivered directly to your inbox.