I've been introduced to several delicious non-wine fall beverages recently and thus decided to devote the week to all things fall and drinks.
Sonoma Cider
The idea of hard cider has always conjured up memories of drinking nasty versions while living in England during a semester abroad in college. I'm talking about the cheap, sweet, terrible stuff that resulted in equally terrible headaches the following day. Flash-forward a decade and a half, cider has come a long, long way.
In fact, it's one of the fastest growing alcoholic beverages in the US right now, experiencing its own renaissance. And for good reason.
"Cider is the redheaded stepchild of the alcohol industry. People don't realize ciders are like wines and craft beer," said Jake Schiffer, a cider maker out of Texas in this article about the comeback of hard cider.
I love that comparison, because some of the ciders I've recently tasted are as quality driven as some of the best beers and wines I've had lately. And thinking about hard cider in the same realm as wine gives me a deeper sense of appreciation for the craft.
I recently gathered some friends to taste these three ciders from Sonoma Cider and the results were unanimous. These ciders are da bomb!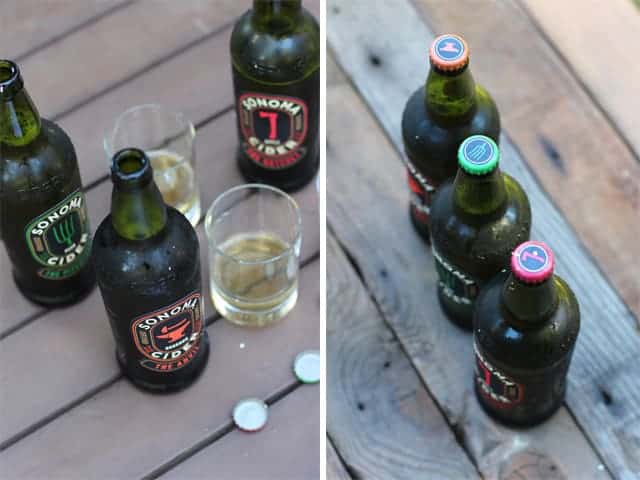 Based out of Healdsburg, California, Sonoma Cider was founded in 2013 by cidermaster and winemaker, David Cordtz, his son Robert Cordtz (VP of Operations), and Fred Einstein (VP of Sales). Their mission is to elevate the craft of cider, going "beyond today's one-note wonders to something complex, flavorful, amazing."
One of the ways they hope to achieve this is using all organic apples in their ciders. They believe that the smaller organic apples result in more concentrated flavors. As a consumer picky about my apple sources I can appreciate that, both for health and taste purposes.
Plus, they're all natural and gluten-free. I can definitely appreciate that!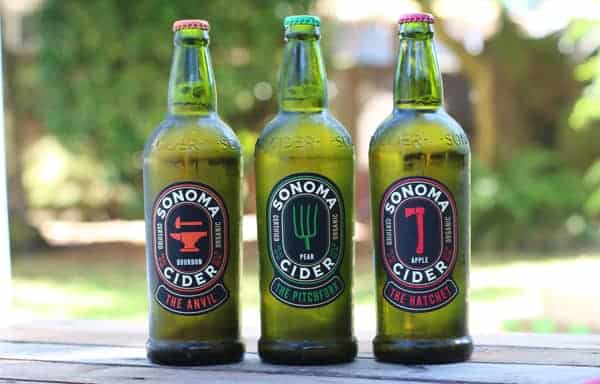 They currently produce three ciders:
The Hatchet, the original
The Anvil, spiked with bourbon flavor giving it smokey character and vanilla notes
The Pitchfork, infused with essence of pear
The overall favorite of our tasting panel was The Pitchfork, which was clean, bright, and refreshing with crisp ripe pear flavors. This stuff is dangerously easy to drink — and not because it's simple, but because it's delicious.
The Hatchet was a close second with its pure crisp apple flavors.
The Anvil had interesting vanilla notes and a creamy texture to it. Though it wasn't my overall favorite of the three tasted solo, it is ridiculous paired with the right food. The very first time I tried The Anvil it was paired with a dessert dish at a lunch I attended hosted by Trellis Growth Partners. Yes, that's right, hard cider and dessert. Specifically, it was paired with Peruvian cookies served with ice cream. I was amazed by how well the crunchy and sweet cookies and ice cream complimented the smoky vanilla flavored cider. Mind = blown.

Though I'm still a wine gal, I've been having serious cravings for cider lately thanks to the cider revival happening in our country right now.  And you can find these ciders in various locations throughout the country. Check out their website for a complete list.
And while Sonoma Ciders aren't explicitly "fall", apples are, and these just taste so very "fall" to me.
What about you? Have you had any good hard ciders this fall?
---

Want more? If you liked what you read you can subscribe to Vindulge and have new posts delivered directly to your inbox.
Or just follow along here: