A weekly roundup of the "best of" the week in wine, food, and travel.

The boys and I traveled to AZ this week to visit family. Sean and I took a couple of nights to ourselves (wohoo!) while the boys tortured spent some QT with the fam.
FAVORITE FASHION – The Man-Robe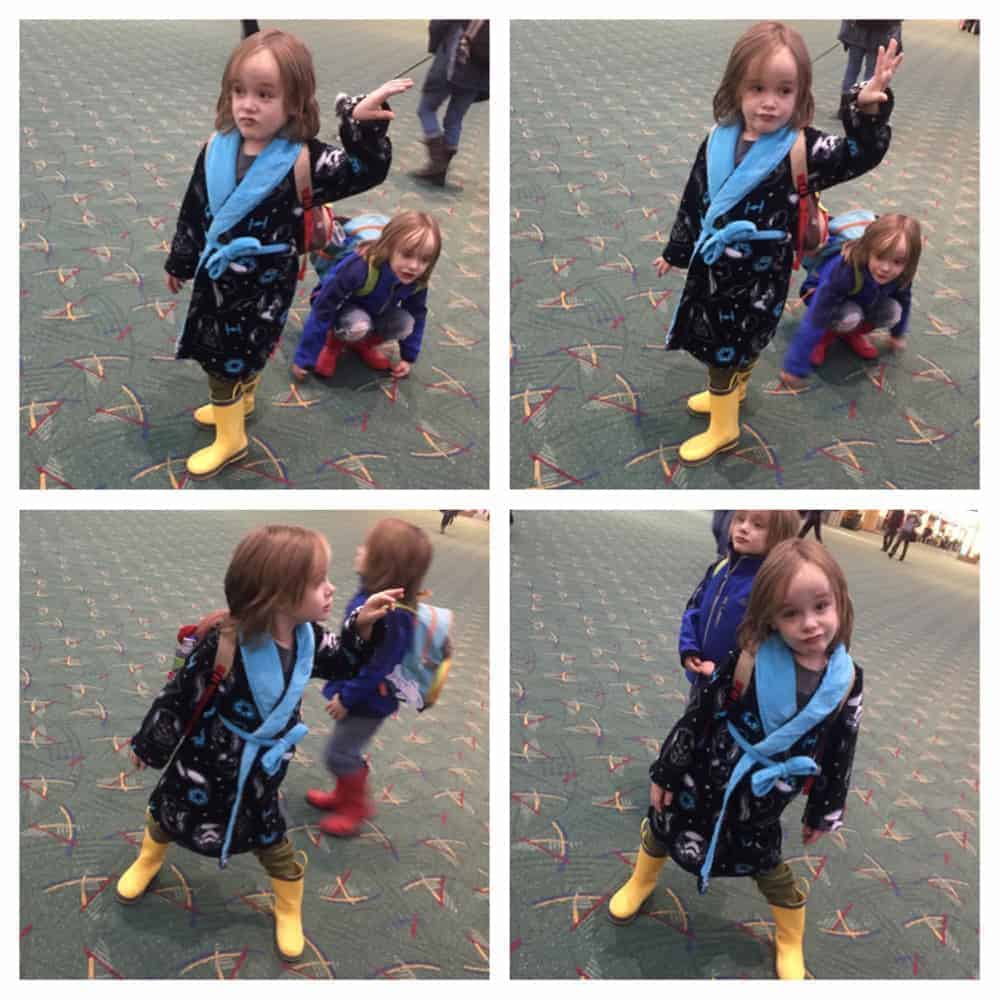 If you've ever tried to argue with a pre-school aged kid about what to wear then you understand my struggle (who's with me?). The kid is obsessed with this robe he received for Christmas. So much so that he insisted on wearing it 24-7, including to the airport. #PickandChooseYourBattles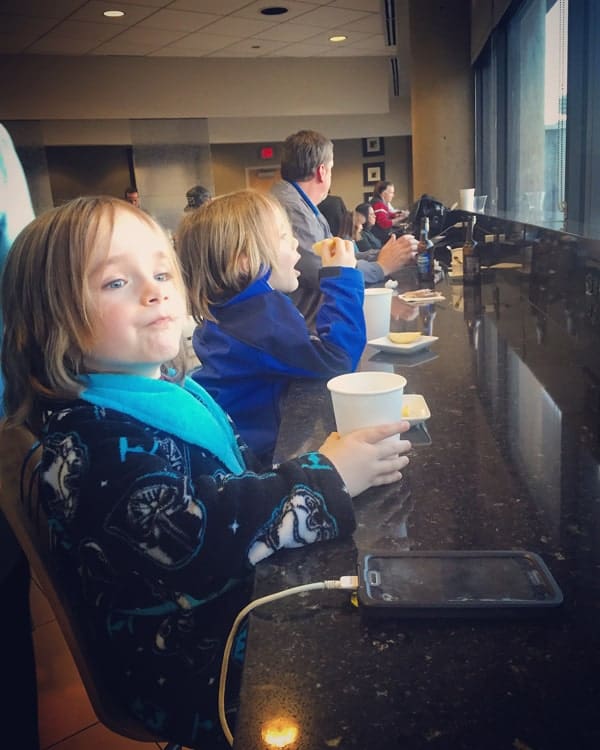 The more he wears it the more I'm thinking this is going to be the newest fashion trend. I can see it now, with the man-bun long gone, this will be a year fashion will remember forever. Men and young boys will be sporting their fashionable bathrobes to the workplace, elegant dinner affairs, school, and even for business travel.
You heard it here first, folks!
And now on to more serious things… like steak.
FAMILY TIME AND GRILLING STEAK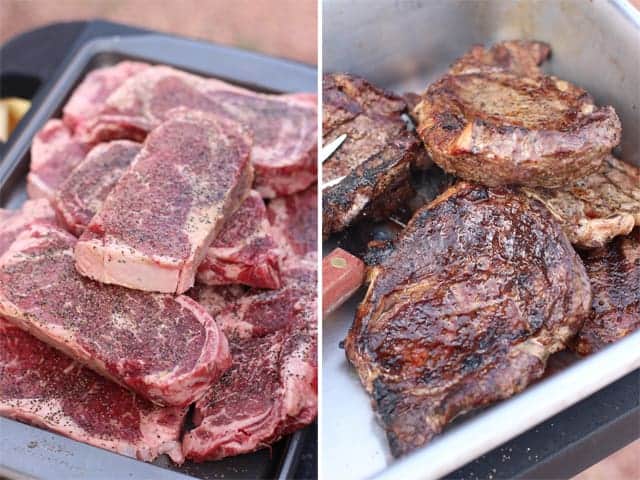 While in AZ we celebrated my dear father's birthday. Apparently since we have a catering company the family thought we were qualified to cook dinner for everyone. So they sent us outside to grill up enough steaks for an army. I whipped up our chimichurri sauce while Sean got busy on the grill.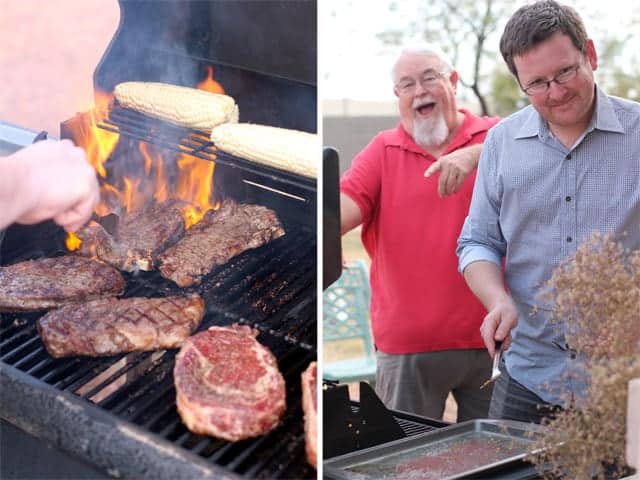 Not too shabby for not having our own arsenal of tools and spices. Happy Birthday, Dad! We're so glad to have been able to celebrate with you!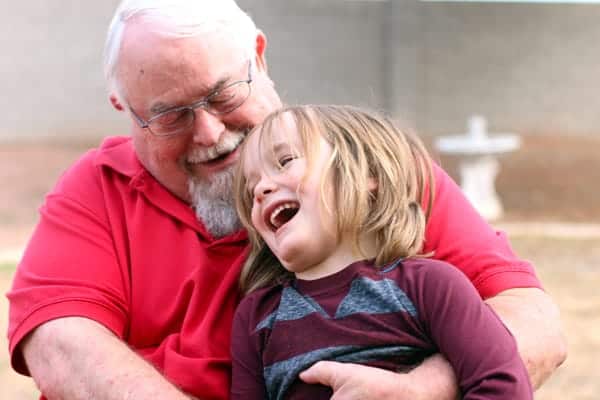 FAVORITE PHOENIX HIKE – Piestewa Peak Summit Trail (Formerly Squaw Peak)
During our adult escape to central Phoenix for a couple days for a kid-less weekend (hallelujah), we started with a bit of a hike. Literally.
Hot damn that was a rough hike. There's nothing like sweating your ass off and breathing like an asthmatic monster to make a gal feel out of shape. But alas, we made it to the summit. This was a pretty strenuous hike, and pretty much straight up and rocky until the summit, and then straight down. It was rocky with several drops involved. But so worth it once you get to the top! It took us just under an hour to get to the top, then about 40 minutes down.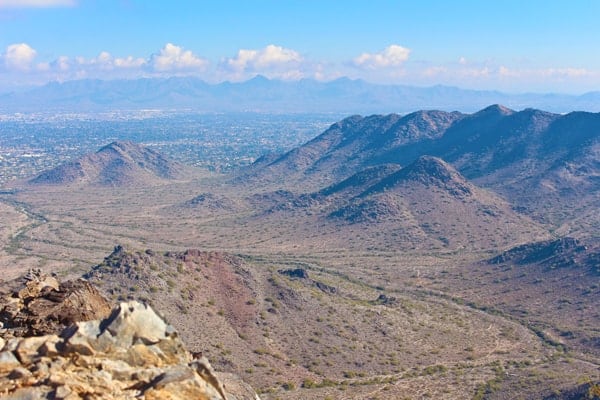 *If you go, make sure to bring water and shoes with good traction. Also note that parking is a beast! We ended up parking in the residential area after giving up hope for a parking spot (but watch the signs, some of the streets are no-parking zones on the weekends and holidays!).
FAVORITE PHOENIX MEAL — Tarbell's
(sadly no photos of this deliciousness!)
After the hike we rewarded ourselves with a pretty awesome meal at Tarbell's.
I haven't lived in Phoenix for over twenty years (does that make me sound old?) so I had to take to the internet for restaurant suggestions. Tarbell's came highly recommended, and for good reason.
The restaurant, which has been around since 1994, focuses on organic food with a seasonal menu featuring local produce, fresh seafood, fine meats and poultry, fresh pastas, and wood-oven pizzas.
The House-made Burrata with farm fresh tomatoes piqued my curiosity and I'm so glad it did. It was probably my favorite part of the entire meal — so creamy and perfectly rich. It was hard to refrain from eating the entire thing, so we stopped trying.
Although much of the menu changes seasonally there are a few things that have been around for more than 20 years, including the Grilled Scottish Salmon, served on a crispy potato cake with a molasses-lime glaze and the Tarbell's Bolognese (with Bolognese sauce that has cooked for 4 days!). So we ordered both. You just don't mess with items that have been on the menu for more than two decades.
Both were fantastic. The Bolognese sauce had just the right amount of flavor and richness, and the salmon was perfectly crispy on the outside and super tender on the inside. I'd definitely return, especially to try their famous chocolate mouse cake (we were way too full to even attempt!).
Tarbell's (website)
3213 East Camelback Road, Phoenix
MEMORY LANE TRIP TO FLAGSTAFF, AZ

Sean and I met in college at NAU in Flagstaff, AZ. We haven't been back in over a decade, so it was due time for a reunion.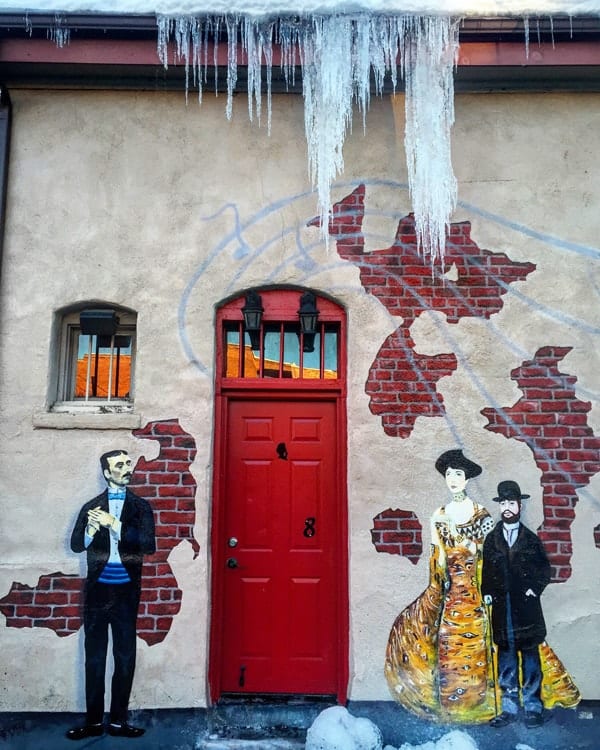 Though much has changed in the town in the 15 years since we lived there the charm remains the same. Another thing that hasn't changed a bit was our college go-to coffee shop – Macy's European Coffee Shop.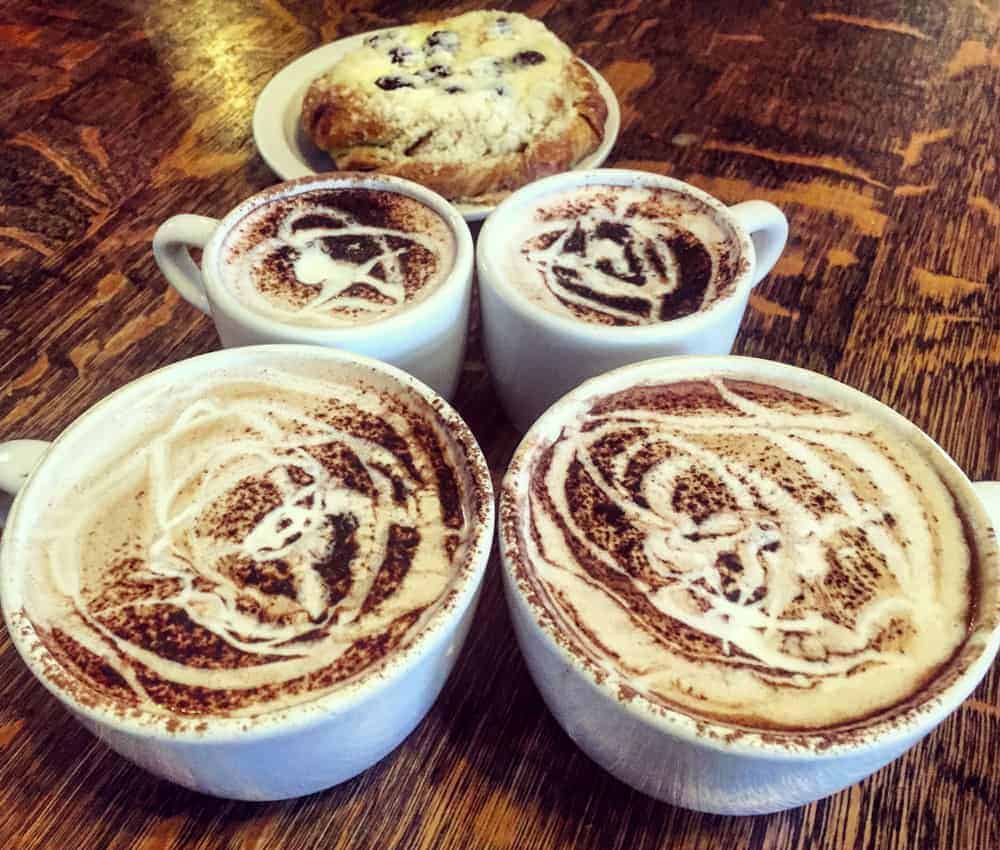 The Macy's Special, made with espresso, steamed hot chocolate, and whipped cream, was exactly as we remembered it — The perfect balance of espresso, cocoa, and milk. Not too chocolaty, not too sweet, not too rich, and oh so good!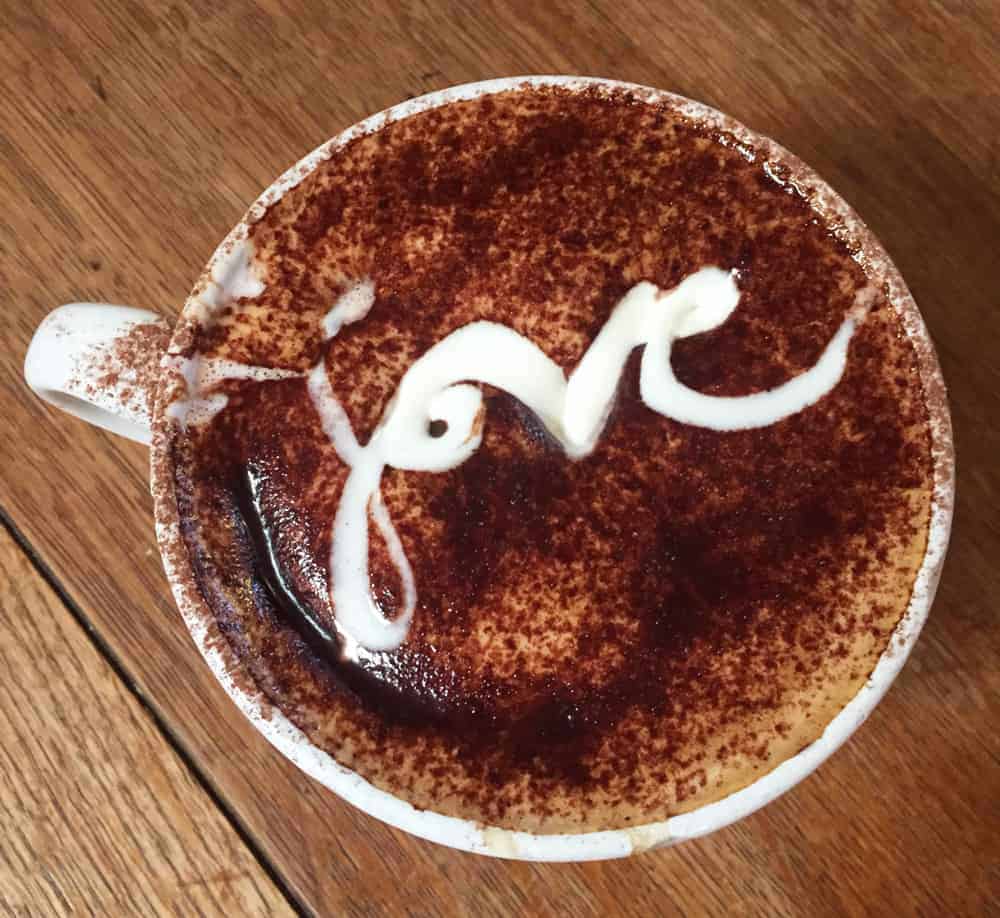 Definitely a must stop in Flagstaff if you're looking for a great cup of coffee and a wholesome snack or vegetarian (or vegan) lunch.
Macy's European Coffee Shop
14 S. Beaver St., Flagstaff, AZ, 86001
EMBRACING CHANGE – NEW RESTAURANTS WORTH THE VISIT!
As much as we were tempted to visit some old favorites for dinner in Flagstaff, quite a few new establishments were highly recommended by a friend who has lived there since college and has witnessed the changes over time.
Among her recommendations were Criollo Latin Kitchen and Pizzicletta. Being completely torn on which to visit we decided to go to both! When in Flagstaff (for just one day)!
We stopped at Criollo in the heart of Downtown Flagstaff for happy hour and enjoyed some sweet and savory crispy plantains and chips and salsa with an assortment of salsas. I'm kicking myself for not trying a stuffed roasted poblano chile I spied on another table. Guess we'll have to go back! Their margarita was a solid choice (made in-house, not too sweet).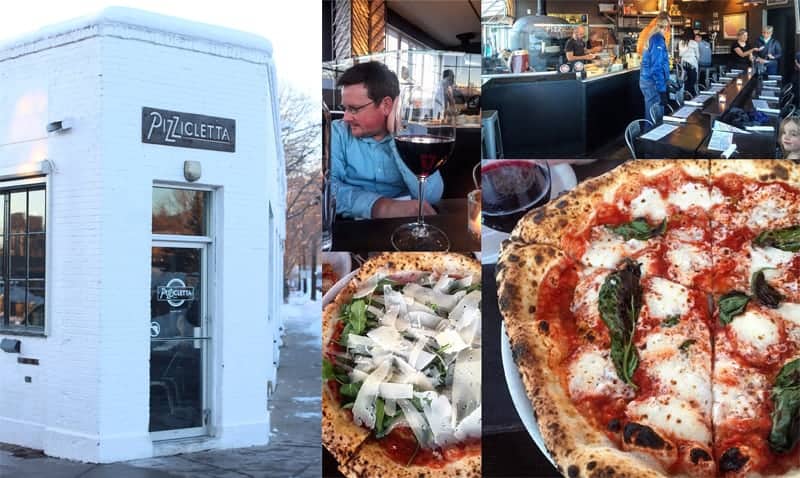 My friend mentioned that Pizzicletta gets busy so to go early, and with only about 15 seats in the 650 square foot space I totally get why. With one long communal table and just a few seats on a side bar facing the window, this place is small and fills up fast. We were there on a Monday night while the University was still on break, so we didn't have to deal with a crowd at all.
Since we already had happy hour snacks we kept it simple and ordered just three pizzas for the four of us (which was plenty, even for my bottom-less pit kids). I judge all pizza places by their Margherita, and they passed the test – it had a nice sweet sauce and great crust. The Rucola was also quite nice with arugula, olive oil, and a generous amount of parmigiano-reggiano on top. The Soppressata was a favorite for the kiddos.
This place reminded me a lot of my favorite local pizza joint here in Portland (Pizzeria Otto), and I'm so glad to see such a cool place in Flag. What a great addition to a great town.
*Note: If you go with a family or group of 4 or larger I recommend go early (we arrived around 20 min after opening), or be prepared to wait a bit. The turnaround is quick, however, with the pizzas taking just a couple minutes to make. We were in and out in less than a half hour. I've read reviews that the place isn't great for kids, but my two 5 yr-olds loved it!
Pizzicletta
203 W Phoenix Ave., Flagstaff, AZ 86001
FAVORITE WINES OF THE WEEK
A few awesome Pinot Noirs…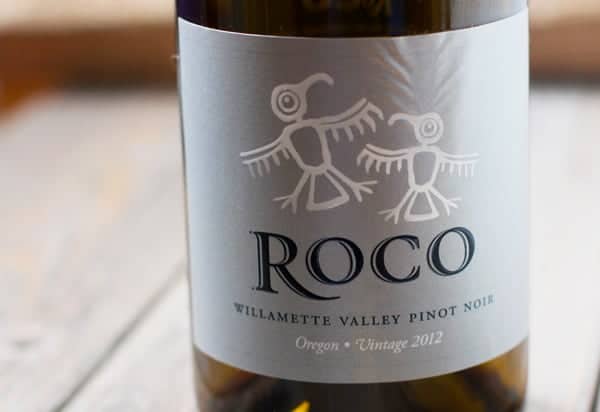 Roco Pinot Noir 2012 (Willamette Valley, OR)
Knowing very well that my family lives far far away from any decent wine shop we brought a couple bottles of our own. This was among them. This is close to topping my list for best Pinot under $30! Damn this wine is delicious!
Just a mild touch of mint and earth leads you to some rich red cherry, raspberry, and spice with a hint of sweet vanilla aromas. Full of flavor in the mouth with rich fruit, some earthy leather, and loads of complexity and a lengthy finish for the price! It has just enough power to make it a good candidate for something bolder and meaty to pair (roasts, grilled lamb), but not too much that you can't sip it alone. $14% | $26 Purchased at Whole Foods | Fantastic value!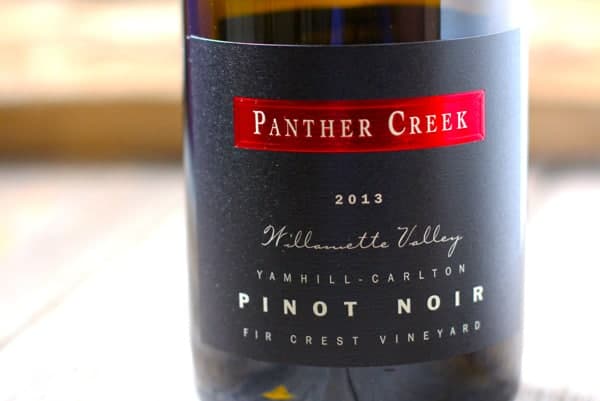 Panther Creek Pinot Noir, Fir Crest Vineyard, 2013 (Yamhill-Carlton, OR)
This is another Pinot that hit the spot this week. This one comes from a LIVE Certified 12-acre vineyard located in the foothills of the North Coast Range in the Yamhill Carlton AVA. Full of red berries (dark cherries and raspberries) along with some pretty floral aromas, turning just rich enough in the mouth with some spice, medium tannins, and nice structure. Great balance between the rich fruit, tannins, and spice. Another great contender for lamb. And now I'm craving smoked lamb! 13.1% abv | $45 (received as a gift)
FAVORITE MOMENTS…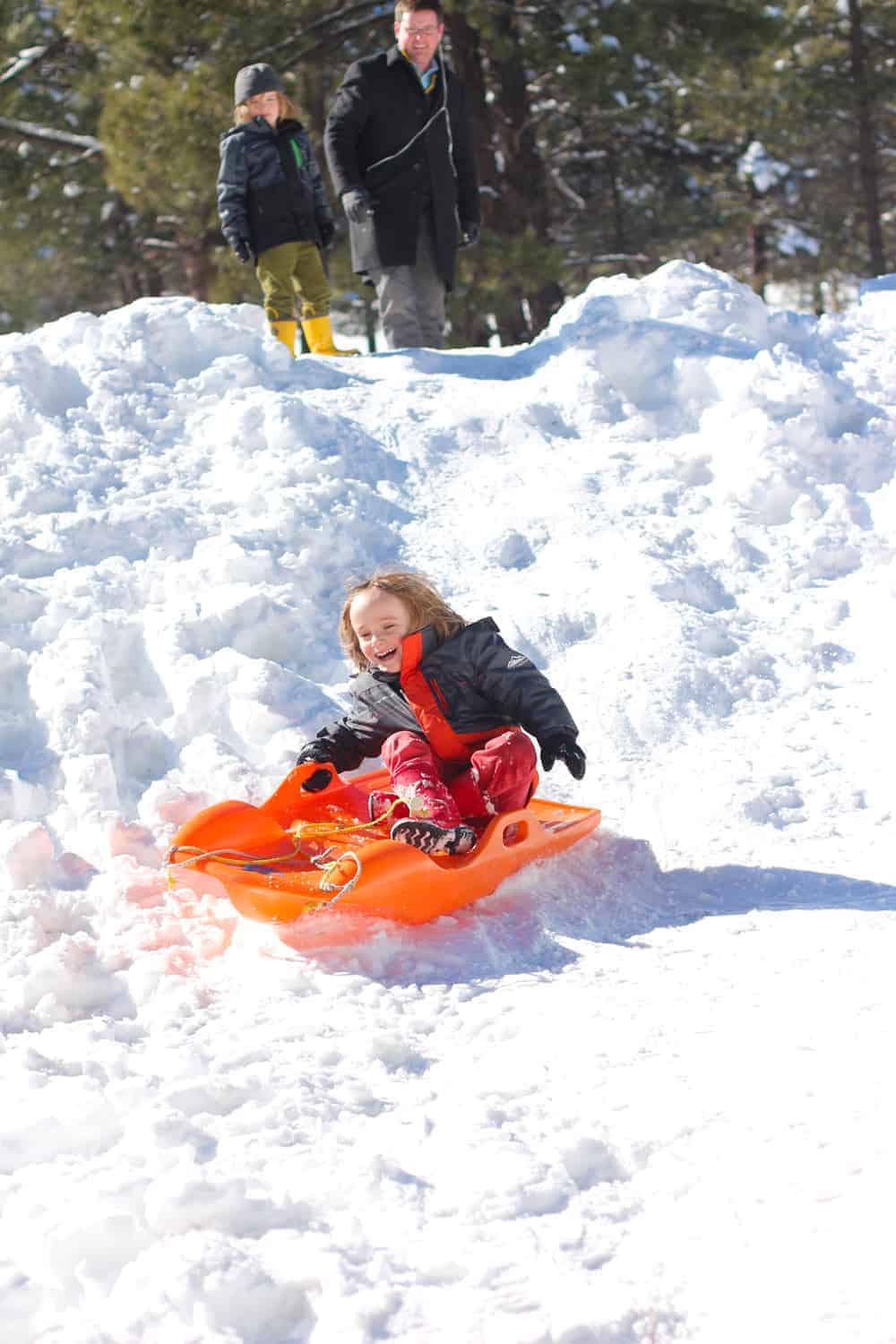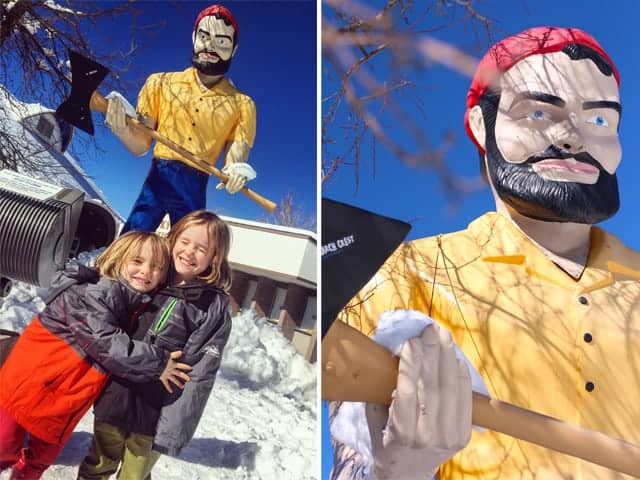 Sledding in Flagstaff
Kids meet Louie the Lumberjack, Louie, meet the kids.
---
WHAT I'M DRINKING NOW
What I sipped on while writing this post.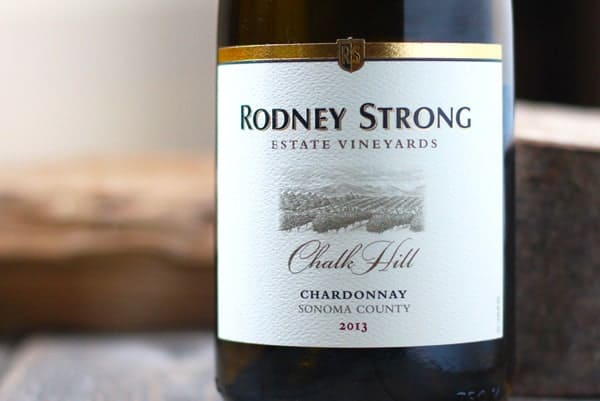 Rodney Strong Chalk Hill Chardonnay 2013 (Sonoma County, CA)
I sometimes have a weakness for CA Chardonnay. It's kind of like your childhood favorite candy bar. You know you're not supposed to eat it anymore now that you're an adult (you're supposed to make "better choices" … you know, for "your health"), but it sometimes calls you back (I'm listening Kit Kat), and it feels oh so right.
Now this is definitely no "oak bomb" by any means, but there is plenty of toasty vanilla oak to be found, along with some spice, baked apples and pears, with a rich and creamy mouthfeel. The only thing it was missing was a nostalgic movie to go along with those nostalgic flavors. I'm thinking, in lieu of the great (and sadly) late Alan Rickman, that Die Hard would have been a good fit. It was another childhood favorite of mine. Yippee ki yay! To childhood favorites that never die! 14% abv | $22 (media sample)
---