A weekly roundup of my favorite things this week in the categories of wine, food, travel, and lifestyle.  Since I took last week off this encompasses two weeks of favorites.
LIFESTYLE
Portland Farmer's Market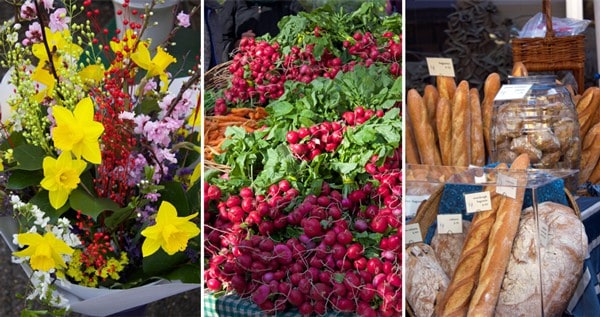 The Portland Farmer's Market is open for the season!  It has been open for two weeks now and we've hit it up both weeks in a row.  It's been nice to see some of my favorite vendors that I've been missing for the last few months, like: The homemade corn tortillas from Three Sisters Nixtamal.   I love these flavorful homemade corn tortillas.  I buy them pre-made, and I also buy the masa and try to make them at home (I've yet to really master making them at home.  I think I need a tortilla press).
Gluten Free Bread from Happy Campers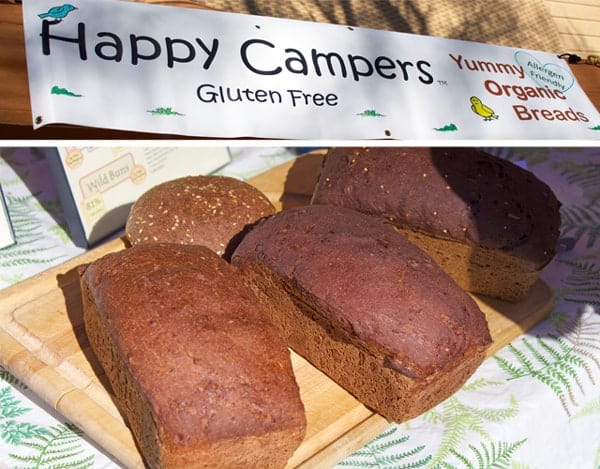 Happy Campers Gluten Free Bread is hands down the best I've had (and I've tried dozens), and it lacks all the processed ingredients of many other gluten free breads on the market.  It's flavorful, moist, and holds sandwiches well (something I really look for in a loaf).  They come in several flavors and they're available not only at the farmer's market, but also New Season's, Whole Foods, and a whole slew of other places. Plus they ship anywhere in the US. Check out their website for other locations.
ps. I was not paid a dime to say anything nice about these folks, nor have I ever received anything free from them (except the 1″ samples they give away at the Farmer's Market).  I'm speaking from a year of trying every type of GF bread on the market.  These guys rock!
The Breakfast Plates at Verde Cocina

My neighbor told me about Verde Cocina last summer.  It's her favorite food vendor.  But for some reason I never found it last year and kept mixing it up with a breakfast burrito vendor.  We finally hit it up last weekend and tried what they had on special that morning; homemade chorizo loaded with a hefty amount of fresh cooked vegetables, eggs, beans, and topped with sauce and homemade tortillas on the side.  Woah!  We had to share a plate it was so big! Plus everything on the menu is gluten free (awesome!).  We'll definitely be back for more of their goodness. I also just read that they have a location in the Pearl. I know where I'm going for my next brunch!
FOOD
Ina Garten's Irish Soda Bread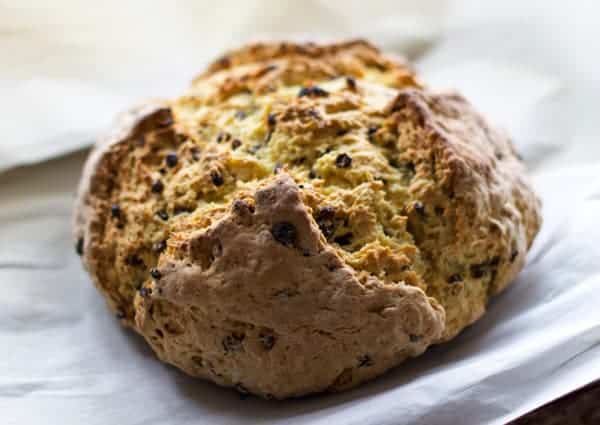 I make this bread every year for St. Patrick's Day, and this year the boys were happy to devour it.  Ina reminded me, once again, that her recipes are made of gold. It also reminded me that I should make this more than once a year.  Find the recipe for Ina Garten's Irish Soda Bread here.
¿Por Que No? … Finally!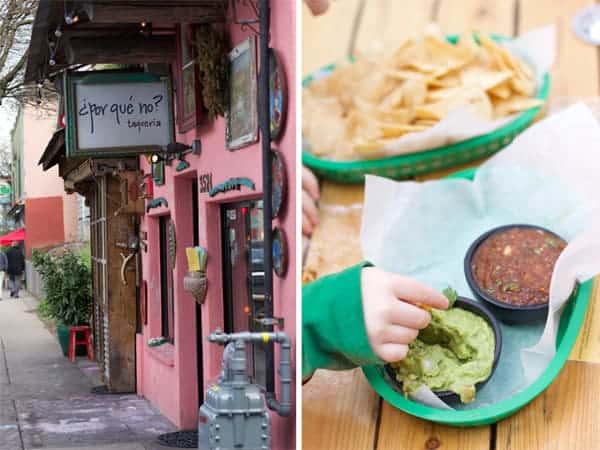 ¿Por Que No? was a regular lunch spot for me before we moved.  I hadn't been back, not once, since we returned to Portland last summer… until last week when we hit it up for lunch.  I don't think you'll find a single person with a negative thing to say about this taco joint.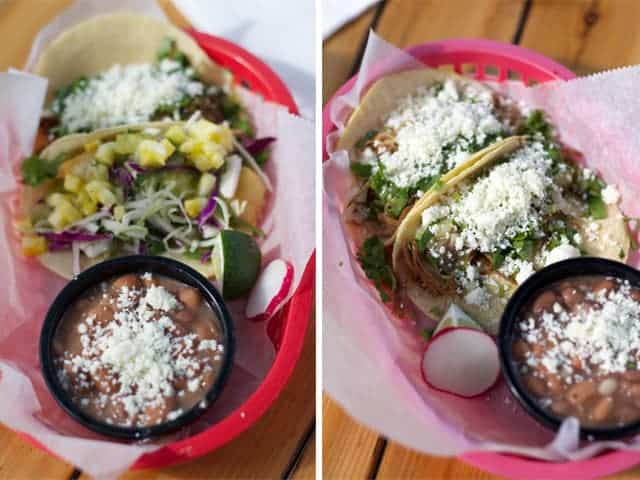 I opted for one Carnitas and one Pescado, hubby got two Carnitas, and the boys got the Pollo Verde Tacos — Draper Valley chicken braised in tomatillo salsa & topped with salsa verde, onions & cilantro. We were all in agreement that the Pollo Verde was hands down the winner for the day. I'm pretty sure they put some kind of magically addictive ingredient in them. So juicy and full of that salsa verde flavor. I've now decided I need to figure out how to slow braise chicken in a green salsa and see if I can come up with something similar. Anyone have any advice?
I was eyeballing this casserole for weeks and finally made it.  But hubby didn't dig the idea that it didn't have any meat ("veggie hater") so I altered the recipe, adding a pound of cooked ground turkey to appease the carnivore.  Also, instead of cooking the veggies on the stovetop, like Lindsay recommends in the recipe, I chopped them all up and roasted them on a sheet tray in the oven on a high heat.  I layered the platter with homemade enchilada sauce, ground turkey, veggies, cheese, and more sauce.  Served up with some homemade guacamole and hot sauce.  Came out awesome!
Here's my version.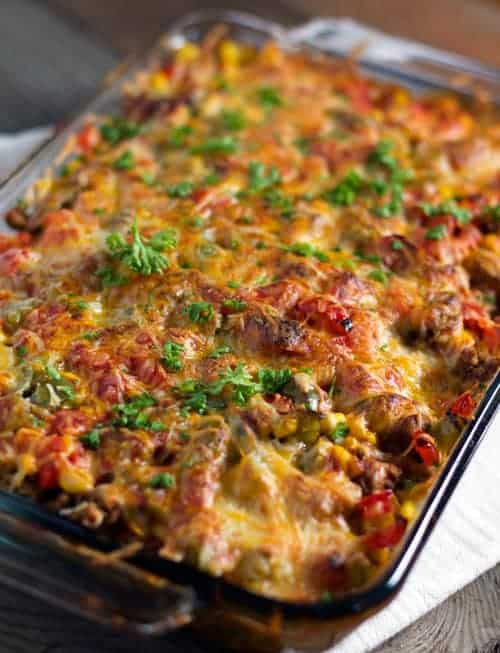 Wine Pairing for the Mexican Casserole
2012 Tapeña Tempranillo
Tierra de Castilla, Castilla La Mancha, Spain
$8 (media sample)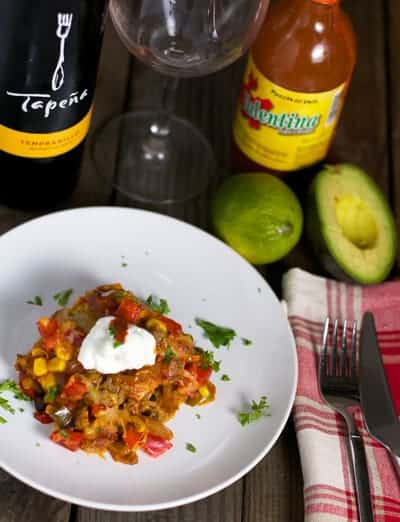 I wanted to serve this dish with a Tempranillo, partly because that's what I was craving, and partly because I thought the rich fruit forward flavors would go well with the sweet roasted veggies and rich sauce.  Turns out we are incredibly low on Tempranillo (we must remedy that ASAP), but I did find one bottle of Tapeña Tempranillo hiding away in the wine fridge.
The wine itself retails for around $8 so don't expect anything life changing, but turns out it's a pretty nice little bottle for that price!  It has lots of rich dark berry fruit, with some chocolate, coffee, lavender, and spice.  Not super complex, but it was a good food wine with some nice fruit, a smooth texture, and a clean finish.  Good with the rich flavors and sweet roasted veggies from the dish.  Great value.
WINE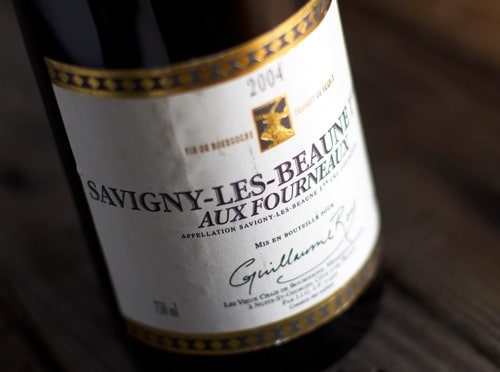 Hands down the best wine I had in the last two weeks was the one I wrote about yesterday, 2004 Guillaume Roy, Aux Fourneaux, Savigny-lès-Beaune Premier Cru.
If you missed it you can read the post here, where I also discuss my emotional breakdown at the airport over a jar of mustard. Yeah, it really happened.
FAVORITE PHOTO BOMB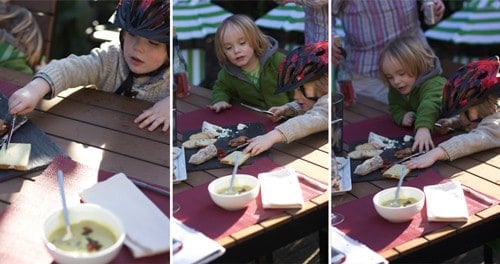 I was in the middle of a photo shoot for a freelance project last weekend. I had my photo shoot all set up and ran into the house for 10 seconds to grab a different lens.  By the time I came out I found two little toddlers raiding the food I had laid out! Why I oughta!!! My favorite part is the last picture… by the time hubby (who was on toddler patrol) realized the kids had invaded my project he came to the rescue, with a bottle of rosé in one hand, and a PBR in the other 😉
Good thing I had already snapped enough photos for the job before the raid.
TRAVEL
I have nothing to report this week, but today I'm headed to Seattle for Taste Washington — The nation's largest single-region wine and food event.  I'm bringing the whole family to spend the weekend up in Seattle.  Stay tuned.
What's on the agenda for you this weekend?  Whatever you do have a great one.