Some of my favorites from the past week.
Wine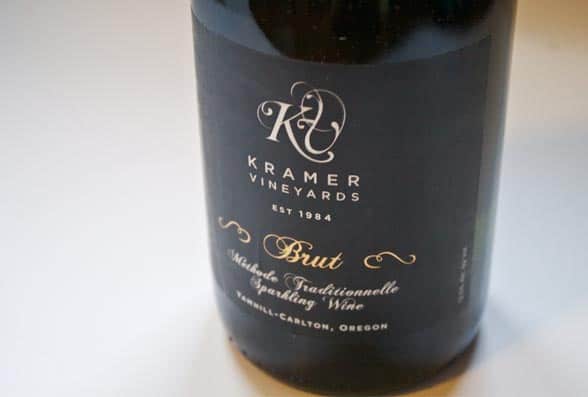 Kramer Vineyards 2010 Brut Sparkling Wine
Yamhill-Carlton, Oregon
12.5% abv | $26 (media sample)

I had several opportunities to taste this wine when I was in Oregon for the Wine Bloggers Conference last summer, including the two additional days I spent touring the town of Carlton. This was one of the wines I regretted never getting the chance to taste. So I was thrilled when Kramer Vineyards sent me two bottles to sample this past winter. I enjoyed the first bottle shortly after receiving the wine, and finally opened the second this past weekend.
Made from a blend of Pinot Noir and Chardonnay this wine is deliciously fresh on the nose with tart crisp apples and freshly baked bread. Fresh and clean on the mouth with bright acidity and a touch of refreshing sweetness as it lingers on the palate. This light and refreshing bubbly would pair well with something equally fresh and light (think light salads with a lemon based dressing) or as an aperitif to your next party.
This well made wine makes me wonder why more Oregon wineries don't make more sparkling wine. It's the perfect region for it!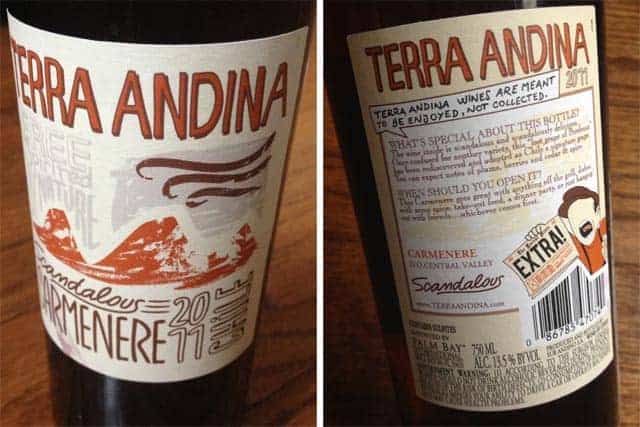 Terra Andina Carmenere 2011
Central Valley, Chile
13.5% abv | $12.99 (media sample)
Value Alert! I was recently sent a selection of Terra Andina wines from Chile, all priced at $12.99. This Carmenere was the first of the lot to be opened and surprised me with its rich, dark blackberry and blueberry fruit and peppery spice. This fruity and uncomplicated wine makes for an excellent weeknight value wine or for grill season (if it ever gets warm here that is!). Sometimes you just want something fruity and simple that you don't have to think deeply about, and this fits the bill — quite literally priced where it is!
Plus I was truly entertained by the back label — it provided great information for the consumer giving you a good idea of what to expect inside. That's important with such competition at that price point these days.
Food
THE Ultimate Formula for Homemade Veggie Burgers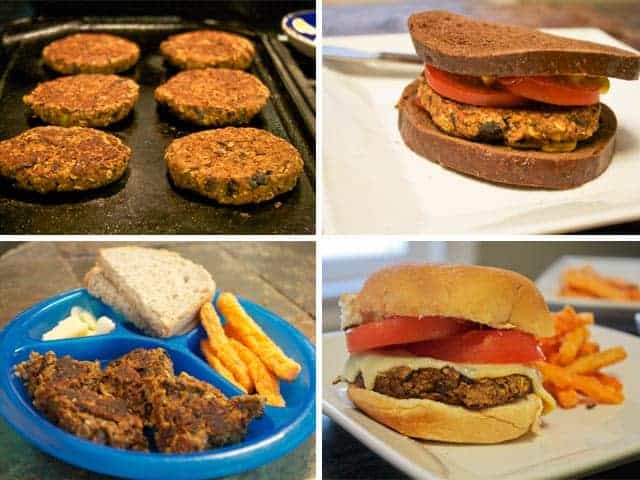 My kids don't eat like normal kids. They hate mac & cheese, fish sticks, and chicken nuggets (or any kind of nugget for that matter). They love hummus, lentils, and anything "veggie". For about a year they were obsessed with Trader Joe's Veggie Burgers and also their Meatless Meatballs. Because I'm a paranoid parent and want to know the details of what goes into their tiny bodies I recently decided to stop buying the frozen TJ's ones and start making them myself instead. How hard could it be?
After countless recipes I finally found a great article/recipe on making the best veggie burgers! It's actually a formula* — a very flexible formula that works with whatever you may already have in your house.
My favorite combination? Beans (combo of black, garbanzo, and white), Veggies (equal parts carrots, mushrooms, spinach, and zucchini), liquid (equal parts mustard, ketchup, Worcestershire), spice blend (cumin, paprika, poultry seasoning, oregano, celery salt, and chili), dry base (oatmeal), texture (chopped walnuts). This combo is packed with flavor and nutrition and I feel so good about serving them to the kids.
And not only do the kid's love these veggie burgers; hubby and I do as well! I make a huge batch on a Sunday afternoon, then freeze them and have them to enjoy throughout the week. Someday I'll share my own version of the meatless meatballs that we also devour in this household.
You can find the link to the article/recipe over on my Pinterest board –
And if you snoop around you might even find some other useful kid food ideas.
*notes: I do make a few important changes to the recipe. I found it comes out dry when you follow it exactly so I add more liquid to keep the burgers moist. It also doesn't yield as much as it says (who eats golf ball sized veggie burgers? Not me. So I double the batch and it yields about 16 medium size veggie burgers).
Corned Beef Sandwiches sent from Heaven…
or rather the Crockpot
For Easter dinner hubby wanted to re-create the dish he made for St. Patty's Day while I was away in Croatia. Such a huge improvement to regular old corned beef and cabbage that I would normally consider a boring meal.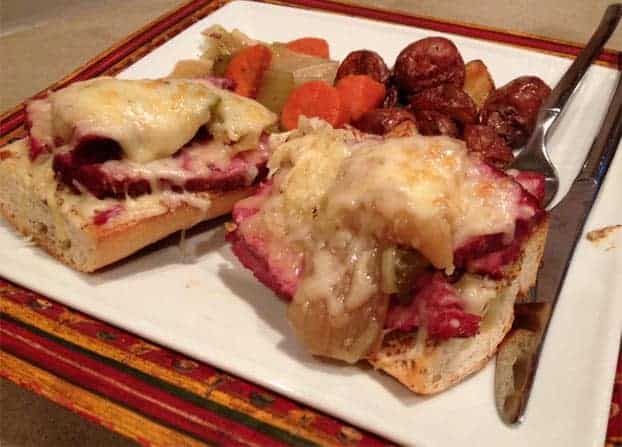 He cooks the corned beef in the Crockpot all day along with carrots, celery, an onion, a 16 ounce dark beer (he used a porter) and water to fill the pot, then adds cabbage for the last hour. Instead of serving it up on a plate, he toasts up some rye bread (or whatever bread we had on hand each day), tops with grainy mustard, layers on slices of corned beef, the veggies, tops with shredded cheese and broils until the cheese is melted. Pure indulgence. We made these three nights in a row.
Lifestyle
Dexter – my guilty pleasure!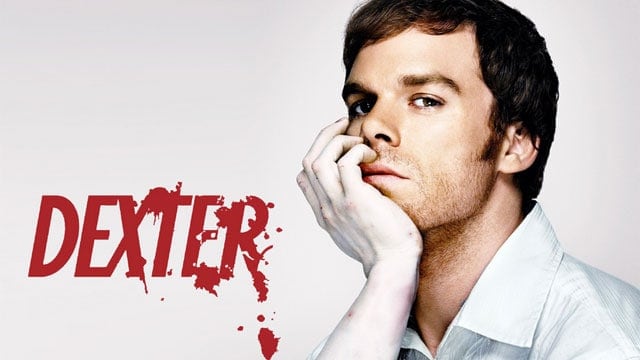 I've been meaning to cancel cable for months. I admittedly spend way too much time watching TV in the evening, and wish to be more productive with that time. Therefore cable must go. My plan was to do it the week I returned from Italy. BUT then Comcast went and had their "Watchathon week", allowing basic cable subscribers (like me) free access to premium channels including back seasons of most shows. That meant we could catch up on seasons 6 and 7 of Dexter. We haven't seen Dexter since we cancelled Netflix a few years ago and are three seasons behind. This was our chance to get caught up. But we only had one week! Could we do it?
We managed to watch the remaining episodes we missed from season 6 and almost all of season 7. We were two episodes from finishing the season on Sunday night, the last day of the promotion, when we got weak and tired and gave up and went to bed. Oh Dexter! Now I'll never know if others find out about your little secret.
Damn you cable! You are officially gone from my life this week for sure!
What about you? Any favorites you'd like to share from the week?
Related Posts
Friday Favorites — First Edition
Friday Favorites — Homecoming Edition