Wine
My weekend was spent in NYC at the Snooth People's Voice Wine Awards Grand Tasting, which included three days of seminars — ranging from the wines of Brazil to Grüner Veltliners of Austria, and a lot in between. I will be writing about the highlights in the weeks to come, but just as a teaser I have to mention one of the most memorable — the wines of Ribera del Duero.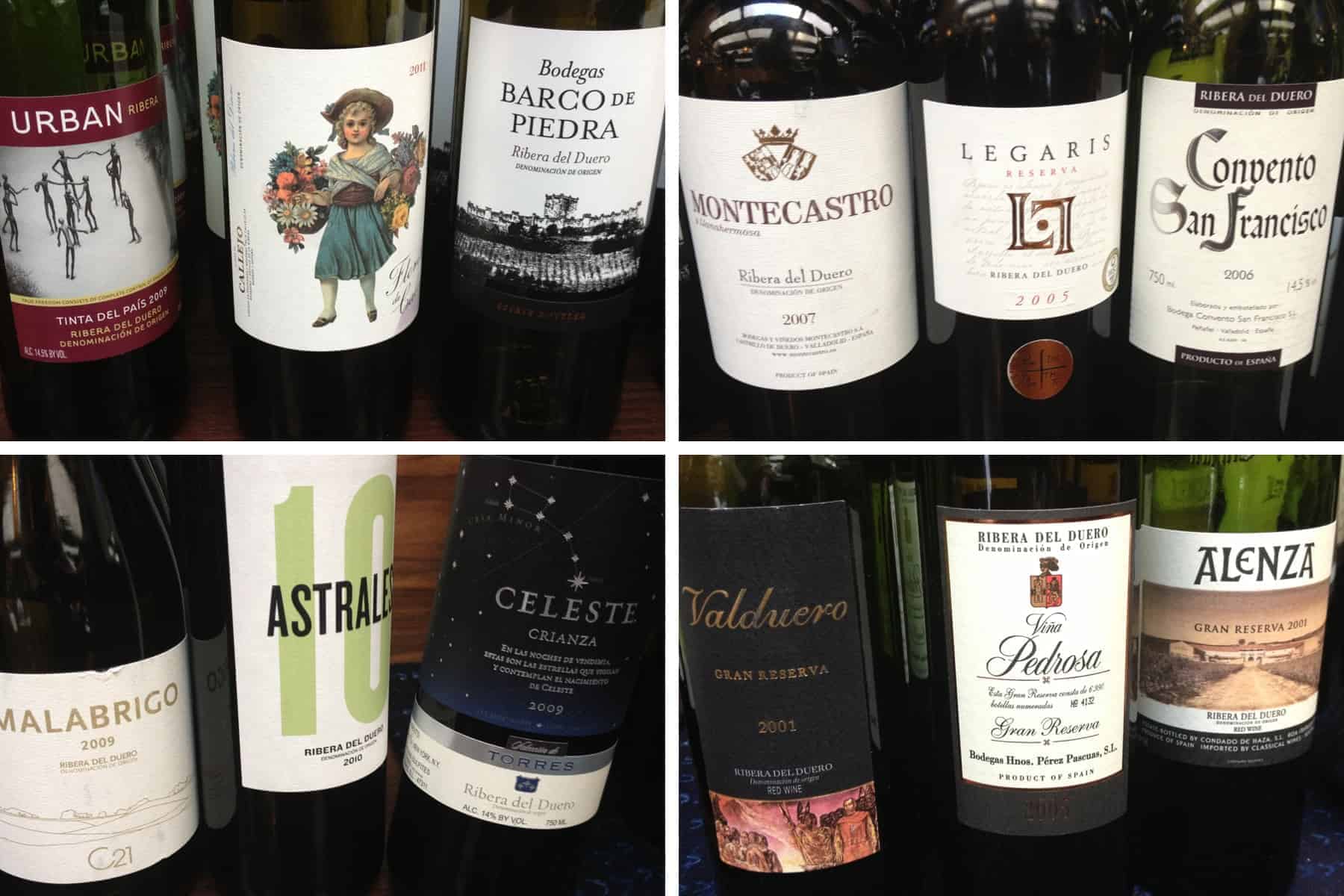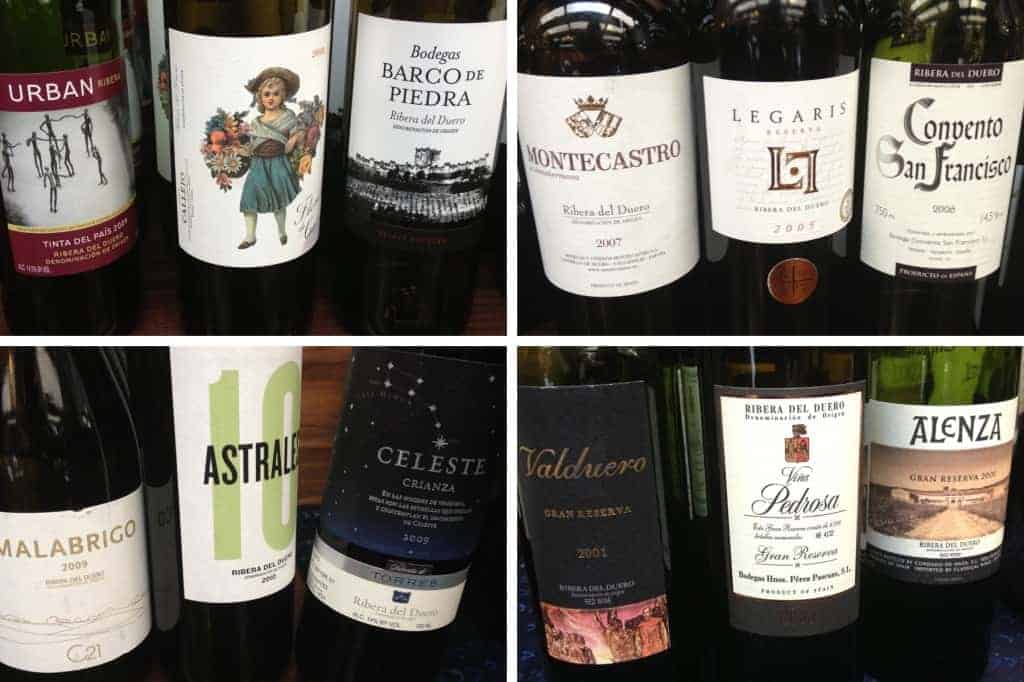 Food
I spent two weeks traveling through Croatia and the Friuli region of Italy, followed by three days in NYC, eating world class food. But sometimes, a home cooked meal is what really hits the spot.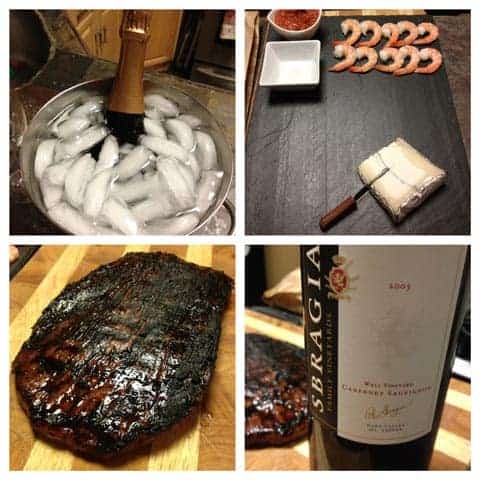 I figured after being a single dad for two weeks my hubby would have resorted to take out by the end, but instead I returned home from my long trip to this – a pre-chilled bottle of bubbles (friends and I made this delicious sparkler through Crushpad when it was still in existence), one of my favorite cheeses (Humboldt Fog by Cypress Grove Chevre), and one of our favorite flank steak recipes. Scratch that, the steak was clearly for him, the bubbles and cheese were for me. You can find the recipe for the steak here.
He had decanted the wine, a bottle of Sbragia Wall Vineyard Cabernet Sauvignon 2005, Napa Valley, California, upon my arrival. We purchased this bottle from the winery in Napa a few years back while visiting with some friends. It was definitely a splurge wine, but worth it! Luscious with dark fruit, and still lively tannins balanced out by the richness of the meat. Heck yeah!
It was the perfect homecoming dinner!
Travel
This meal at Salinas Restaurant in NYC. This was part of the Ribera del Duero seminar for the Snooth event, but this restaurant, specializing in Spanish cuisine and tapas, is most definitely on my radar to return to on my next visit to the city.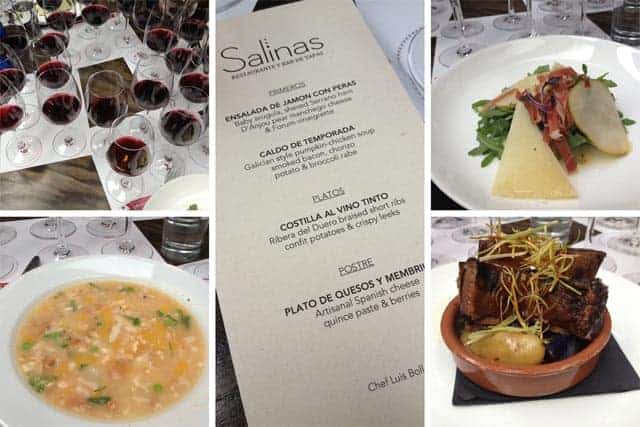 Eataly for the first timer…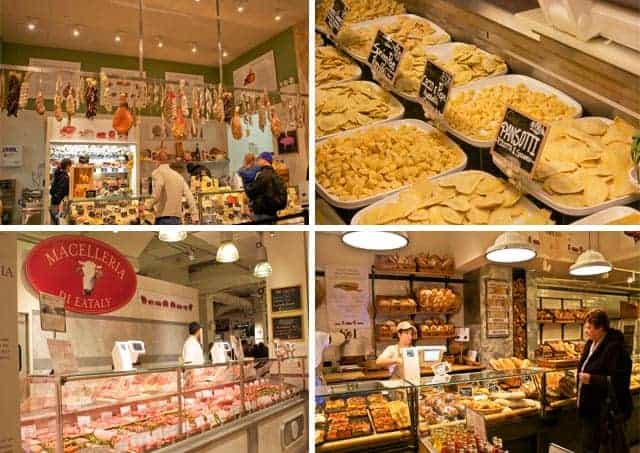 We found ourselves with a quick 30-minute break from seminars when my friend, Amy from VineSleuth, mentioned she had never been to Eataly before. "You have to experience it at least once" I said. We jetted there to take a quick tour. I've been several times, but seeing it through the eyes of someone's first visit is awesome. The place is like Disneyland for Italian food and wine lovers. When Amy whispered "would I look like a total blogging geek if I pulled out my camera and started taking pics?" I said "heck no!" and pulled out my camera as well and we both started shooting away. A must visit if you find yourself in the Chelsea district of NYC.
Lifestyle
The amazing Spa Sonic
After two weeks of traveling my face felt like a lizards back. Worst of all, the final three days of my trip involved planes, trains, and NYC subways. Needless to say by the time I returned home I was in need of a facial. But I have two toddlers at home and a large workload so I didn't have time for a facial. I did, however, have time for my Spa Sonic. My sister convinced me to buy this gem last month and it is worth every penny. In fact it is worth three times the $40 I paid for it at Costco. It's like getting a facial every single day! After just one use my face started feeling back to normal again. Goodbye lizard cheeks.

Finally, my absolute favorite moment of the week was this …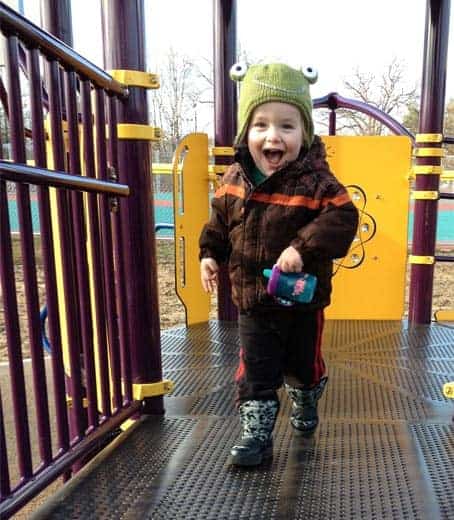 The kid insists on dressing himself these days. It didn't snow that afternoon, nor was it even cold enough to need a snow jacket, a hat, or boots… but he refused to wear anything else. A fashionista in training.
Plus, that smile! I so missed that smile!!!
It's good to be home.
Related posts
Friday Favorites – First Edition