Some of my favorites from the week in the categories of wine, food, travel, and lifestyle. My mom is here this week, so this post is dedicated to her.
FOOD
My Mom's Red Chile Sauce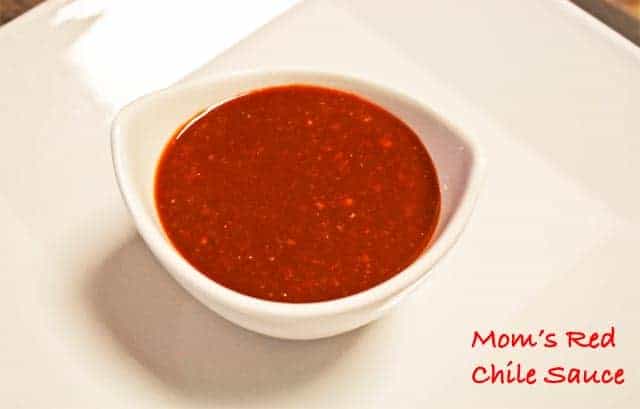 My mom is visiting this week from Arizona.  I've managed to get quite a few recipes written down from her over the years, including her delicious salsas, but the one that has remained a mystery was the recipe she is best known for – her famous Red Chile Sauce.  That is, it was a mystery… until this week.
We spent Saturday afternoon making the recipe I've tried getting out of her for years!  I watched diligently and took detailed notes.  It's finally in the books (and six months of leftovers are safely stored in my freezer) and I can't wait to share it here (that is, of course, once I've edited the dozens of photos I took of the process).  We used the first of 6 batches to make enchiladas!  Mmmmm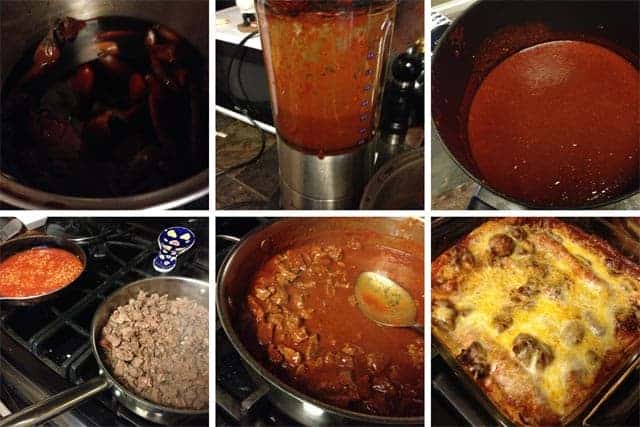 Smoked Cornish Game Hens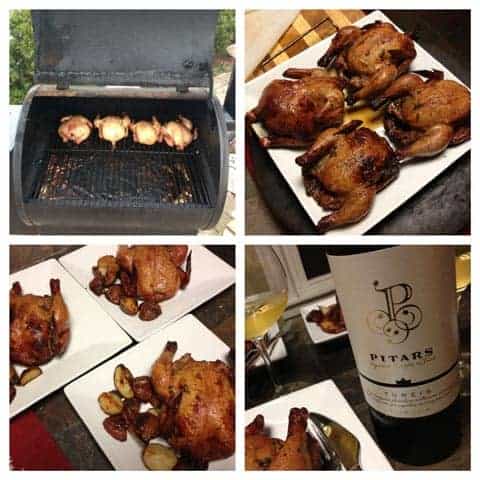 We decided to return the favor to mom the next day by smoking up something we've never tried on our Traeger – Smoked Cornish Game Hens.  I am in the middle of reviewing a BBQ recipe cookbook and this recipe stood out to test.   The recipe was a success.  The meal was fantastic, and best of all mom liked it!
WINE
Pitars Tureis, I.G.T Venezia Giulia, Italy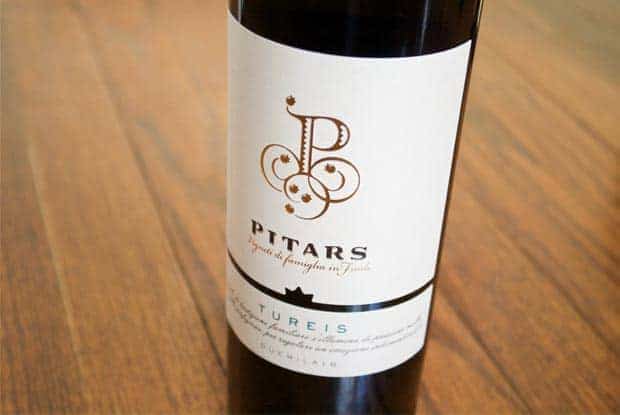 Tureis, a name that refers to the brightest star in the milky way, is a blend of Friulano, Chardonnay, and Sauvignon.   I brought this wine home from my trip from Friuli as a gift to my husband, who appreciates a really good Chardonnay.
Very subtle vanilla and bright pineapple on the nose, the wine hits you with a mouth full of fresh tropical pineapple and papaya fruit, finishing with a mild almond flavored finish (this is the Friulano showing its presence).
The Chardonnay portion was aged 16 months; part in oak, part in stainless steel.  The winemaker wanted the structure from the oak aging, balanced with the freshness of the stainless steel.  He achieved that.  This was a great blend – fresh, flavorful, complex, and interesting!  The most amazing part was it cost me only 9 euro to purchase (approx $12 USD).  It may be difficult to track down this particular wine here in the states, but if you find any wines from Pitars you won't be disappointed. I enjoyed them all.
We paired the wine with the Smoked Cornish Game Hens (from above) and it proved to be an excellent pairing!  The subtle vanilla and oak was a great balance for the hens that soaked up just enough smoke to add great flavor without dominating the meal.
TRAVEL
Use of frequent flier miles to get mom here.   Do you have a mileage program?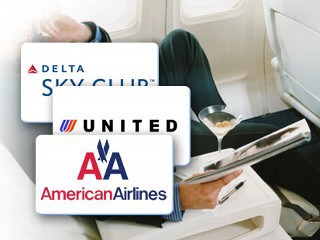 You don't need to travel every week to gain the benefits of a mileage program.  Most airlines have partners, so if you have one frequent flier program, you can use on other airlines, hotels and rental cars.  Over time, the points definitely add up.  So look into it and spend them on family time!
I mention this because I was surprised to find that many of my own friends and family don't bother with it, but I am telling you it's worth it.  Just ask my mom 🙂
LIFESTYLE
Jumping on the Chia Seed Bandwagon
Almost every healthy living and fitness blog mentions the use of Chia Seeds on a regular basis and nearly every major newspaper has mentioned them in the health or food section at some point over the last year.  They are everywhere.
According to the Academy of Nutrition and Dietetics, Chia Seeds are an excellent source of omega-3 fatty acid, fiber, protein and minerals including as iron, calcium, magnesium and zinc.
I finally decided to give them a whirl.
Why?   I'm tired of feeling tired.
It seems everyday lately I get the mid-afternoon slump.  I take care of myself, drink lots of water, I eat healthy, I exercise almost daily, and I get plenty of sleep (even with twin toddlers), yet I am always tired in the middle of the day
This week I was especially concerned.  My husband went out of town, and that would mean I would be on 24-7 toddler patrol getting (much) less sleep than usual and being "on" all day.  I wanted to see if these things work.
I purchased a small bag of Chia Seeds from Whole Foods and have been using them daily for almost two weeks.  I've been adding 1 teaspoon at breakfast (to my cereal or breakfast smoothie) and so far I have already noticed a significant difference in the midday energy slump – it isn't there.  Instead I have had steady energy levels all day long, I feel good and more lively throughout the day.  It's still too early for me to judge the product as a whole, but so far I'm a believer.
Finally… This Moment
Mom (aka "Nana") getting some much needed QT with her grandsons.  The kid pointed up at the sky at an airplane and asked what it was.  Nana answered "it's an airplane. Do you know want to learn to dance like an airplane?".   And so we had an impromptu airplane dance party right there in the middle of the park.  Priceless.
Have a great weekend!
Want more?  If you liked what you read you can subscribe to Vindulge and have it delivered directly to your inbox.  
~~~~~~~~~~~~~~~~~~~~~
Related Posts
Friday Favorites — First Edition
Friday Favorites — Homecoming Edition
Friday Favorites — Guilty Pleasures
Friday Favorites — Bubbles, Brisket, and Ice Cream
Friday Favorites — Gratitude