I apologize for missing last week's Friday Favorites post. I was en route back to the US after spending a week in the Murcia region of Spain (you can see a preview of that trip here). The week since I returned has been a juggling act balancing work, kids, and packing up our house in preparation for the 3,000-mile x-country move… which brings me to a very important message.
Moving with Wine – your PSA for the day
When moving across the country with any kind of a wine collection (be it 6 bottles or 600), you must consider how you will get your wine from point A to B. It is imperative that you understand how dangerous it is to place your wine on the moving truck. Wine is a living thing, and can be easily damaged by excessive temperature variations (especially summer heat). The temperature inside the trailer of a moving van during the summer can easily exceed temperatures in the 100's. Just a few hours of being in that type of heat can spoil a bottle of wine. Therefore I caution anybody from sending their wine with the movers.
There are companies that you can hire to ship your wine in a temperature controlled environment. They are a niche business, however and cost a premium. Your other options are to ship your wine via 2-day air (temperature controlled), or have somebody store it for you and wait for moderate temperatures to ship it ground. Both of those options, however, are also costly. Your next option is to take it yourself. The most important factor to consider is that your wine remains in a temperature controlled environment.
We made the decision to load our wine in our car and drive it with us, along with our two toddlers and two dogs. Space now becomes a concern. Since we would be driving all of our wine back with us, we decided to keep the load as light as possible, which meant we would need to consume some of it before the journey. It was a tough job, but somebody had to do it 😉
This led me to open several sample bottles this week (for the sake of a lighter load. Can you blame us?). The following are among my favorites tasted this week, and incidentally made packing much more enjoyable – to be able to take a five minute break every so often to sip a delightful wine was a nice stress reliever to an otherwise stressful week.
Wine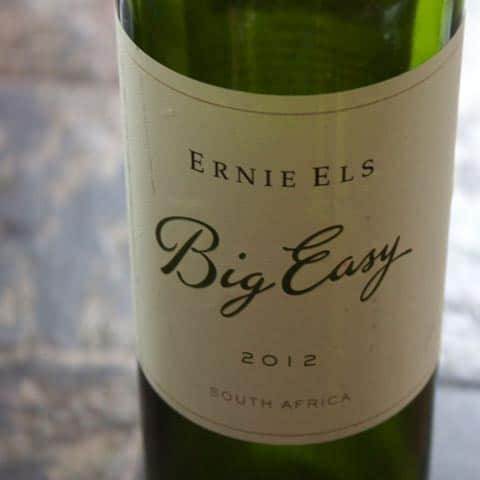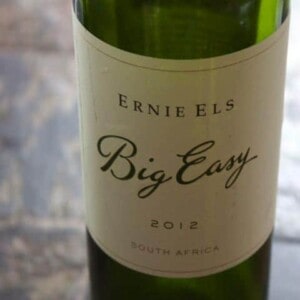 Ernie Els Big Easy White 2012
Stellenbosch, South Africa
Grapes: 100% Chenin Blanc
13.5% abv | $15 (media sample)
Sweet apricots meet Meyer lemon to create a nice balance between sweet fruit and crisp citrus on the nose and palate of this wine. This stainless steel fermented Chenin Blanc is crisp, inviting and refreshing with a nice yin and yang between sweet fruit and dry crispness. A nice choice for summer salads, light chicken dishes, or just as a patio sipper.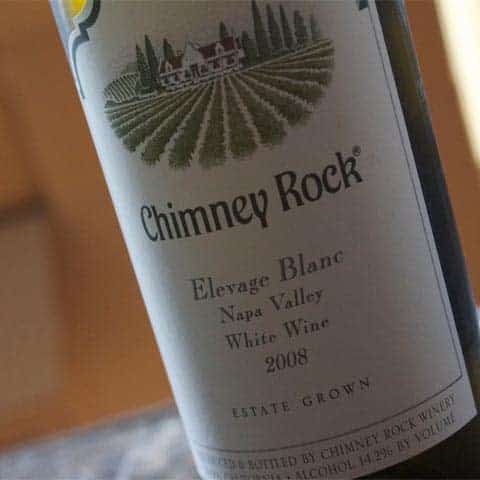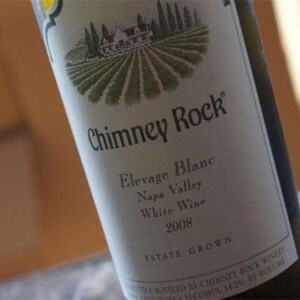 Chimney Rock Elevage Blanc 2008
Napa Valley, California
Grapes: 70% Sauvignon Blanc, 30% Sauvignon Gris
14.2% abv | $30 (media sample)
A lively mix of tropical pineapple and banana mixes with sweet peach, vanilla, and caramel on the nose of this aromatic wine. The mouth is slightly rich and creamy from barrel fermenting and spending 5 months aging on its lees. Fruity, intriguing, and creamy, this is a nice wine for richer dishes such as casseroles, or baked dishes with a creamy sauce.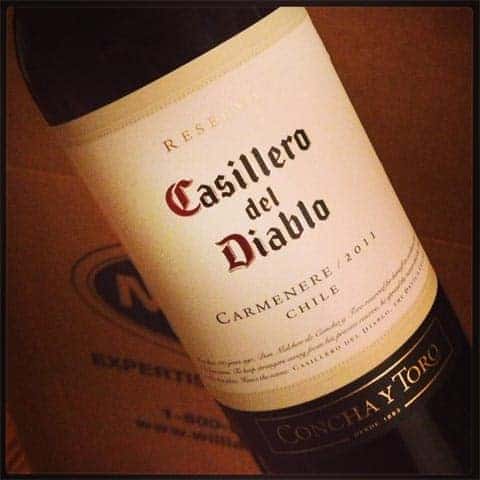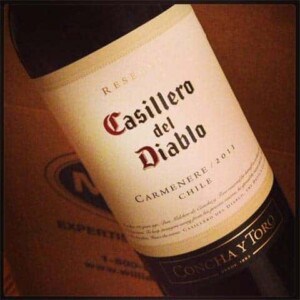 Concha y Toro, Casillero del Diablo, Reserva Carmenere 2011
Rapel Valley, Chile
Grapes: 100% Carmenere
13.5% abv | $10 (media sample)
Plums, dark berry fruit, sweet vanilla, coffee and toast fill the nose at first sniff. Richly textured on the palate with plums, chocolate and spice from barrel aging in American oak. Dark and rich, but not very tannic this wine is a great one to drink now alongside of grilled meats or dishes with rich sauces. Hubby really enjoyed the full-bodied nature of this wine without any harsh tannins. The great part is that you can find this wine for under $10, which makes it an incredible value and a nice one to have on hand for summer grilling.
Food
Since we needed to rid ourselves of the contents of our fridge and pantry we didn't make anything exciting (unless canned foods and frozen leftovers are worthy of note).
Instead I've been living vicariously through others this week and planning my upcoming meals for when I have a full fridge and my outdoor grill and smoker again.
These recipes are currently on my radar…
This Grilled Sweet Corn with Chili-Lime Honey Butter, from Iowa Girl Eats
This corn looks delicious. First, I am a huge fan of grilling corn without the husks. Most folks will recommend grilling corn with the husks on, but I disagree. I love the charred grilled flavor you get from grilling your corn without the husks. It gives the corn a deeper, richer, smokier flavor that I enjoy.
Second — the toppings. For toppings, growing up my family always topped corn with mayonnaise (it's a Mexican thing). I despise mayo and avoid it at all costs. Instead I prefer butter and am looking forward to trying this grilled corn dish with its sweet and spicy buttery topping when we reunite with our grill.
And this Grilled Eggplant with Basil Vinaigrette, from Saveur
I'm bummed I didn't find this recipe last week. I had a huge bag of basil I was looking for a recipe for and never found one. The basil ended up having to be tossed. This use of basil looks delicious. Plus, it's another great looking recipe for summer grilling.
Travel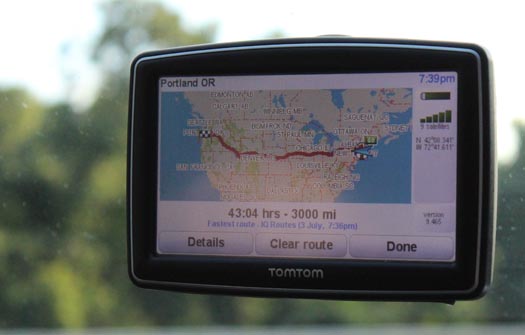 We're on the road this week, headed back west with 3,000 of miles ahead of us. I'm sure I will end the week with loads of stories and advice for traveling x-country with small children (and dogs). Ultimately I'm just hoping for a safe and uneventful week.
My plan is to use twitter as much as possible to seek recommendations for family friendly restaurants and parks along the way for the kids to get out and play. Let me know if you have any ideas for me (you can find me at @marycressler and @vindulge on twitter). I'm forever grateful for my iPhone for the ability to get instant advice and directions. How did people travel before smart phones 😉
Cheers
***
Why I write these Friday Favorite Posts
Previous Friday Favorite Posts
Want more? If you liked what you read you can subscribe to Vindulge and have new posts delivered directly to your inbox.