A roundup of my favorite things from the week in the categories of wine, food, travel, and lifestyle.
FOOD
I'm still coming off a high watching hubs help cater his first event with the new smoker. 320 pounds of pork butt were slow cooked to perfection by hubby and Matt Johnston of Boda's Kitchen celebrating Boda's 2-year anniversary since opening. They fired up the smoker at 5pm on Saturday and cooked all night long so the food would be ready to serve up promptly at noon on Sunday. The poor guys were exhausted, but that's a very small price to pay for excellent BBQ.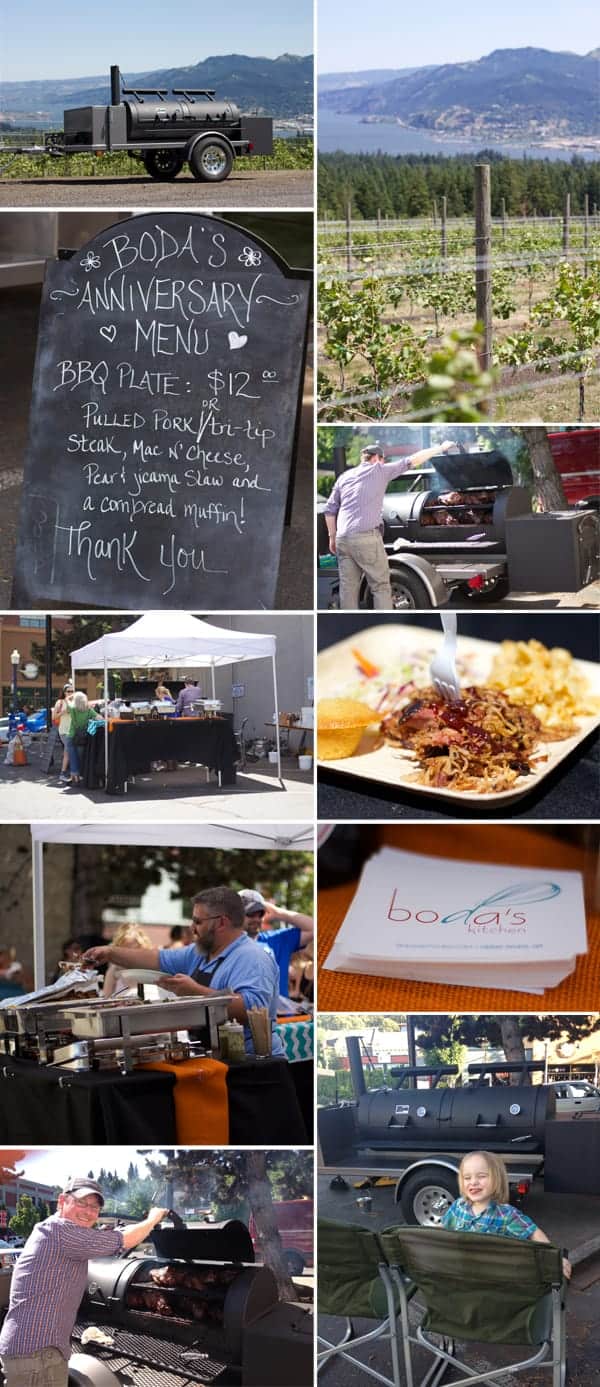 If you didn't make it to the BBQ I'm told Boda's froze trays of the extra pork that are currently on sale in the freezer section of Boda's Kitchen. Get 'em while they're hot folks (or in this case, frozen).
WINE
Simple Summer Sippers, part II
I told you I'd be sharing some of my new summer favorites all season long. Didn't take long for me to find the latest recommendations.
I had the chance to taste these wines, all from southwest France, earlier this week courtesy of Snooth. All four wines, from two different regions, most definitely fall into the category of Simple Summer Sippers – i.e. cheap and cheerful wines fit for your next gathering, BBQ, picnic, beach outing, or simple summer night where you want to drink something that tastes good and refreshing and, oh yeah, priced under $15 (most of them under $10).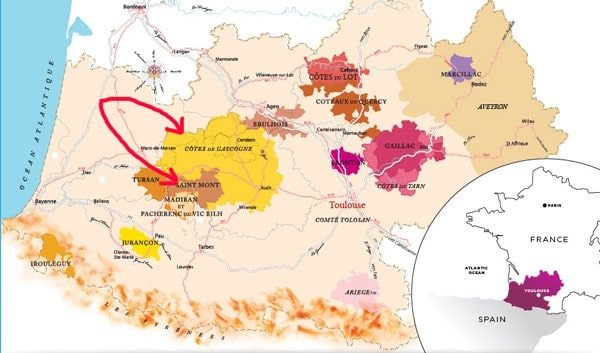 Southern France is where it's at — Côtes de Gascogne & Saint Mont
Côtes de Gascogne is a designated wine-producing zone in the Armagnac region of Southwest France. The majority of the wines are crisp, aromatic, refreshing and dry.
Saint Mont appellation lies in the Pyrenees foothills, halfway between Toulouse and the Atlantic and just south of Côtes de Gascogne. Though only 20% of the wines produced in this region are white, they are worth it to seek out and offer similar characteristics to the Côtes de Gascogne, with more body and minerality to them.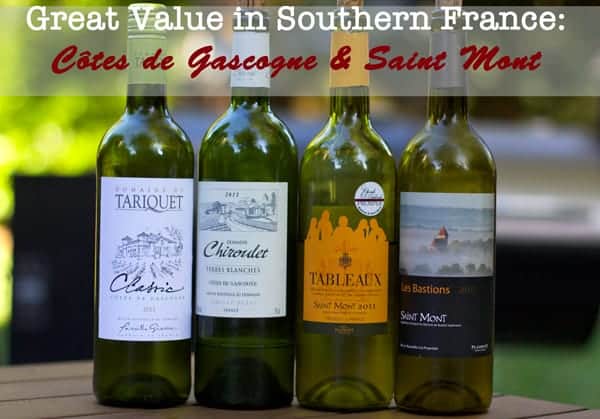 Simple. Fun. Fresh. Crisp. That's what comes to mind with these wines. And that's what I want for an everyday summer midweek or party wine.
2013 Domaine du Tariquet from the Cotes de Gascogne can be found for under $10 (mega bargain), and is only 10.5% abv, which to me means perfect day drinking wine. Take me to the pool or sip my at your picnic wine. And buy me by the case because you won't want to run out of me this summer. Crisp with fresh acid. If I had to compare it to something, it was a bit Sauvignon Blanc-ish, without the intensity grassiness. Pair with light summer dishes, seafood, or salads.
2012 Domaine Chiroulet 'Les Terres Blanches' from Cotes de Gascogne, comes in around $12 and smells of tropical fruit, apples, and lime zest. Speaking of zest, the body of this was zesty and had great texture. It was aged on its lees (dead yeast cells — sounds scary but it helps to give the wine its great texture). This was my favorite of the tasting and I can't wait to seek it out here in Portland (especially for under $12. Boom!).
2011 Tableaux Saint Mont, from the Saint Mont region, can be found around $14 and was fresh, with some honeydew melon notes, minerals and citrus. It also had a nice tartness to it. Think Bordeaux Blanc, but cheaper.
2010 Les Bastions, from Saint Mont can be found around $8-10 (steal!), and has lots of bright citrus with a floral bouquet and a little nuttiness to it (think toasted nuts, yum).
Don't be dead set on trying to find these exact wines. First check if your wine shop carries wines from these two regions (Côtes de Gascogne and Saint Mont), and then inquire furtherer to specific producers. You're going to get great value from these regions in Southern France and be a happy camper all summer long.
TRAVEL
Speaking of the wines of Southern France I'm headed to the region of Cahors tomorrow. And I am so not ready. Will someone please come over and pack for me? Please?!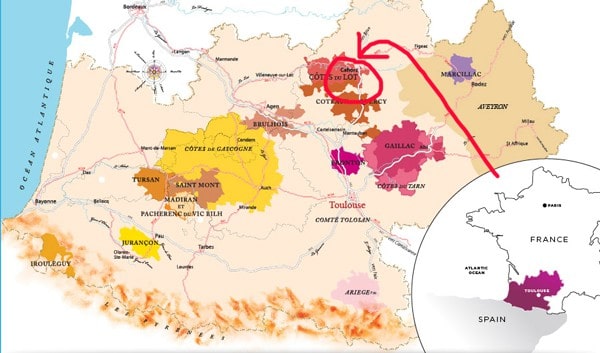 For those unfamiliar with Cahors, it is located north of Toulouse and is the birthplace to Malbec. You know, the grape that Argentina gets all the credit for? It started in Cahors where it has been growing for hundreds of years. The Malbecs from this region can range from being elegant to intense, complex, dark, and even inky, and will tend to have more minerality and earthiness then the examples you'll find in Argentina or here in the states.
I'll be there for "Malbec Days", a four-day symposium focusing on all things Malbec, with examples from all over the world. I'm pretty sure I will return with teeth about four shades more purple than they are now. I'm okay with that.
Cheers all and have a great weekend.
Hubby is on assignment at the 7th Annual McKinley Springs BBQ Showdown & Benefit this weekend and will be taking over the blog next week to report his findings. I can't lie, I'm totally jealous of his assignment. Though France ain't a bad gig either 😉
*****