A weekly roundup of my favorite things in the categories of wine, food, travel, and lifestyle.
WINE
I'm still drinking rosé and it's a great time of year for it.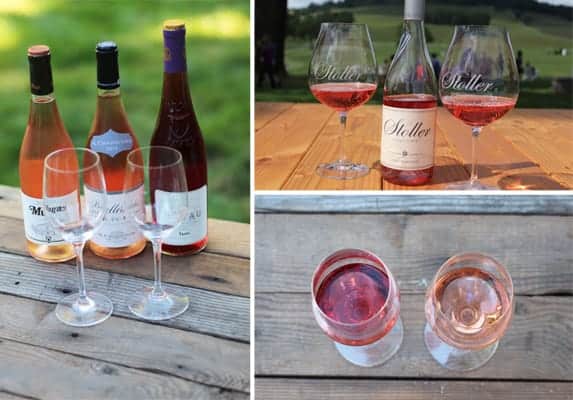 We have had a damn near perfect fall season so far. With the exception of some light rain a few days in September the weather has been amazing these last few weeks. Therefore, I'm still sucking down the last of the season's rosé!
Y'all know I'm a proponent of drinking rosé year-round, but I also know it gets harder and harder to track down great bottles of pink as the summer comes to a close and the shelves load up with heartier red wines (lame!).
Below are a few of the rosé's I've had over the last few weeks to celebrate the 80 degree sunny weather we've been experiencing, along with my overall favorites from the past season.
And if you're looking at the upcoming holiday season and food, look no further than rosé  at your table.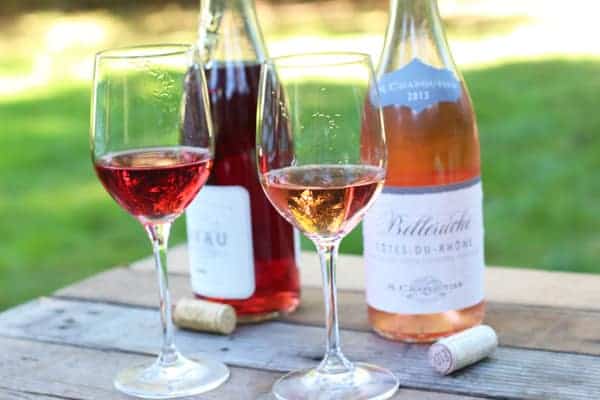 Chapoutier Belleruche Côtes du Rhône Rosé 2013 (Rhone, France)
13% abv | $12 (media sample)
Made from Grenache, Cinsault, and Syrah, this one was very citrus focused with lots of lemon and lemon peel aromas and a touch of candied strawberry. Light bodied, fresh, and refreshing, it's a nice match for salads and appetizers. I'm thinking something with prosciutto to bring out the wines savoriness. Yum.
Lavau Tavel Rosé 2013 (Rhone, France)
13% abv | $15 (media sample)
Made from 50 % Grenache, 45 % Cinsault, 5 % Syrah, this was a much darker and more concentrated example from the one above. Where that first one was light bodied and citrusy, this one is dark, bold and fruity. Think dark red and black berry flavors with richer fruit and textures, with a dry finish. This is the kind of rosé that can stand up to bolder dishes like BBQ or pizza. Great, now I'm craving pizza!
Favorite Rosés of the Summer —
Stoller Dundee Hills Pinot Noir Rosé 2013 (Dundee Hills, Willamette Valley, Oregon) $20
Favorite rosé of the summer! Though now sold out (via their website), definitely look for this one next season.
Domaine de Fontsainte, Corbières "Gris de Gris" Rosé 2013 (Languedoc-Roussillon, France) $15
Hands down among my top three rosés of the summer. I wrote about it HERE and predicted I'd be buying a lot of it over the summer, and I was indeed correct! What a great find.
Anne Amie Vineyards Huntington Hill Pinot Gris 2013 (Willamette Valley, Oregon) $24
Biggest Surprise! A rosé made from Pinot Gris?! I wrote about it over on Snooth. Check out my thoughts HERE.
Bodegas Muga Rosado 2013 (Rioja, Spain) $14
A constant pleaser. Year after year, this wine never disappoints! Find it HERE.
What was YOUR favorite rosé of the summer?
FOOD
Coming soon to a blog near you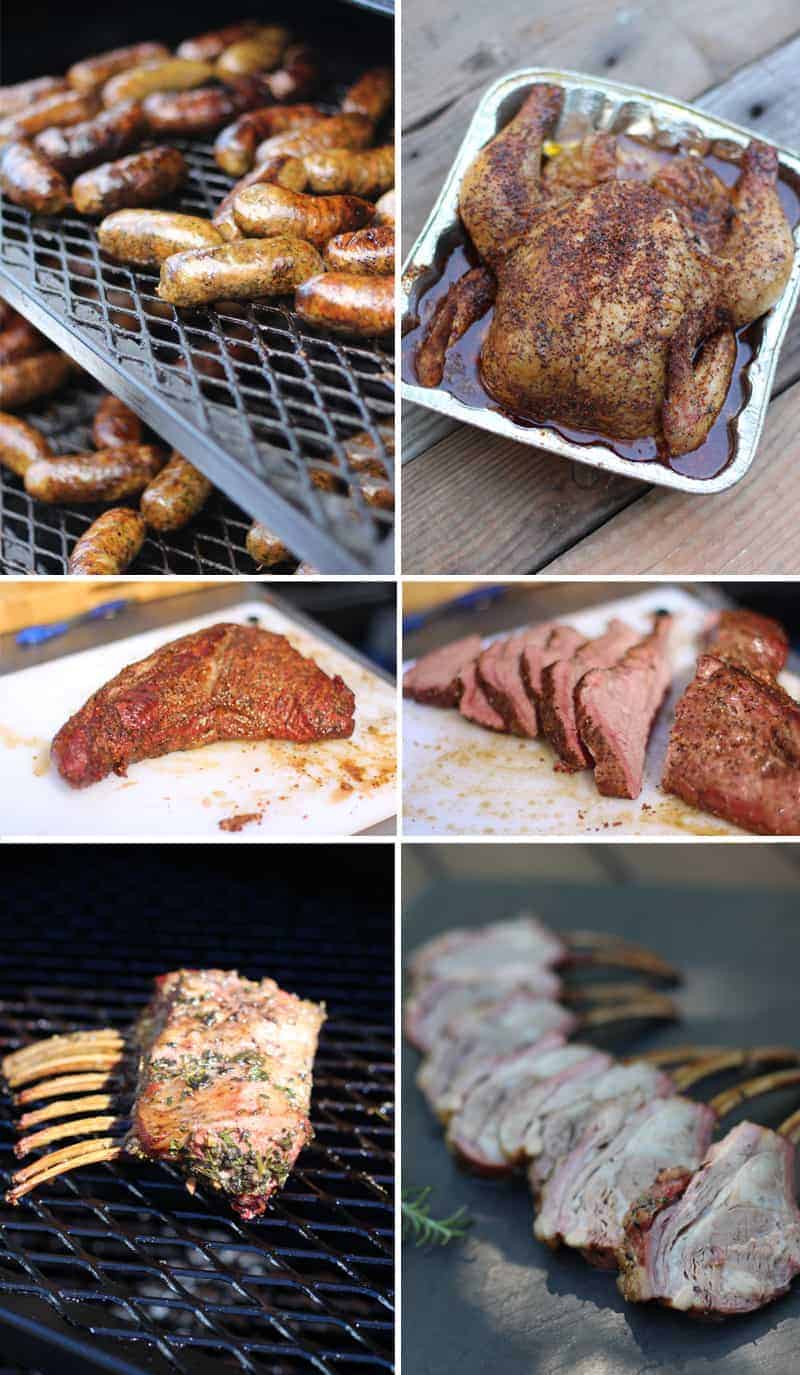 We've been busy around here, experimenting with some delicious new recipes. Last weekend, for example, we had a barbecue fest, and experimented with several new things, like sausages, chicken, lamb, and tri-tip.
Hubs was leaving for a week of travel so we cooked up enough stuff for me and the boys to enjoy all week long. Kinda like Rachael Ray does on her Week in a Day show… but with barbecue. So much more exciting than eating casseroles all week long (am I right?).
LIFESTYLE
 It's pumpkin patch time!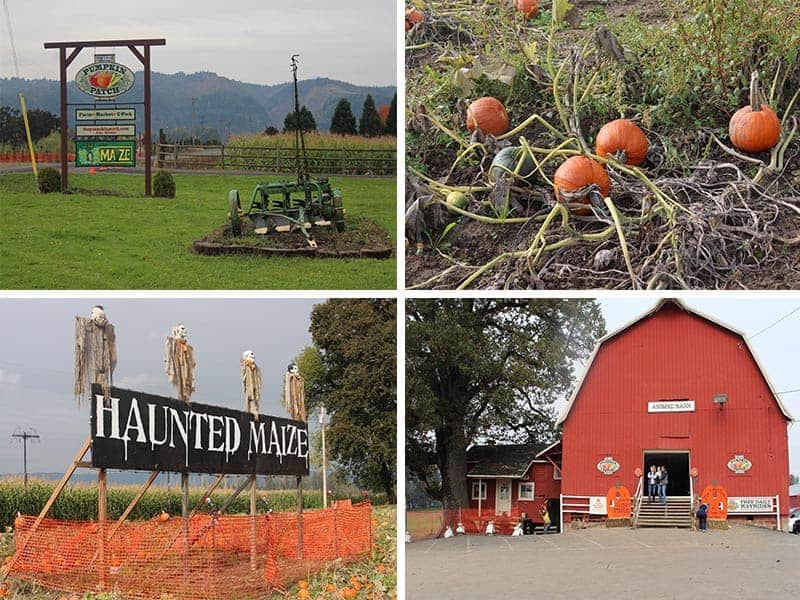 Last year we hit up the pumpkin patch several times with the boys and we're about to head back for our first visit of the season this weekend. Can't wait.
What will you be doing this weekend? Anything fun on the menu planned?
---
Why I write these Friday Favorite Posts
Previous Friday Favorite Posts
Want more? If you liked what you read you can subscribe to Vindulge and have new posts delivered directly to your inbox.