A roundup of some of my favorite things this week in the categories of wine, food, travel, and lifestyle.
Wine
The perfect summer value rosé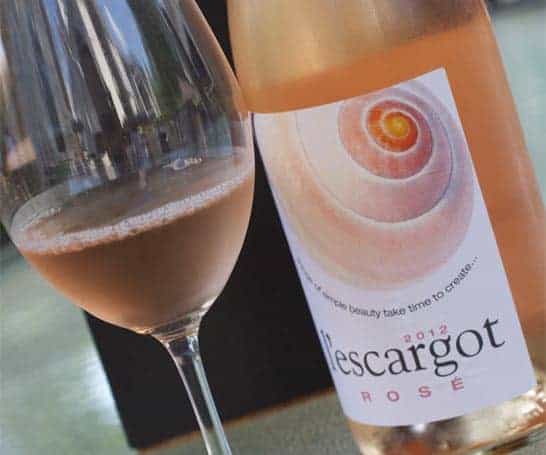 L'Escargot Rosé 2012
Côtes de Gascogne, France
Grapes: 70% Grenache 30% Syrah
12% abv  |  $10  (purchased)
We first encountered this wine a few weeks ago at one of our local wine shops.  I'm always willing to give a $10 French rosé a chance, and this one blew me away.  We've been buying this one on a weekly basis now.  It has become a summer staple and it's not even officially summer yet!
Beautiful pale pink in color, this wine has bright and fresh aromas with light dusting of strawberry and raspberry fruit along with lemon zest and some lovely herbal notes.  Dry in the mouth with a nice combination of red fruit and savory flavors with a fresh lingering minerality.
Light bodied, dry, minerally, and fresh this wine is an incredible value for only $10! Plus it is sealed with a screwcap which means this wine is begging for you to take it to picnics, BBQ's, or to the beach this summer (no corkscrew needed!).
Food
This salad – Southwestern Chopped Salad with Cilantro Dressing
I saw this going around on Pinterest and had to give it a shot.   I don't like mayonnaise, and don't even own a jar, but I do like a creamy salad dressing from time to time.  I'm often subbing Greek yogurt for things like mayo and sour cream in recipes so this recipe stood out since it uses Greek yogurt to thicken this flavorful dressing.   I made it last night for dinner and loved it.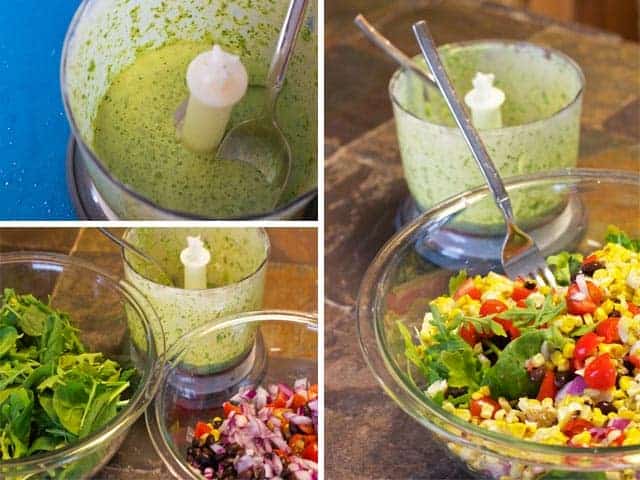 My version
I didn't have red bell peppers, used fresh grilled corn (not frozen or canned), and used a combination of spinach and arugula instead of romaine, and it came out fresh, zesty, herbal and delicious.  Next time I make this I'm going to add grilled chicken.  I might even marinate the chicken in the dressing prior to grilling… now that's a thought!
These Gluten Free Pumpkin Pancakes
We've been testing out gluten free recipes here lately (more on that another time), and the first thing I wanted to try was pumpkin pancakes (since we eat them year round in our home).  First time making these and they came out fantastic!   Tons of flavor and good texture.  I told my sister about them and she insisted on me sharing the recipe, so I decided to put it here instead.  For the flour I used Trader Joe's All Purpose Gluten Free Flour Mix and it seemed to do well for this recipe.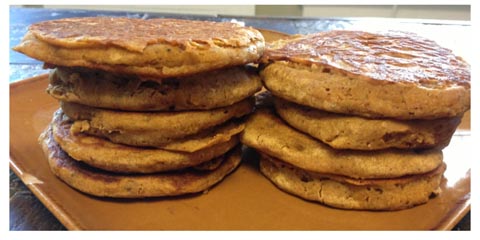 My version – taken with my iPhone.  Not too bad eh? 
Lifestyle
This article from BuzzFeed – 60 Things You Absolutely Have To Do This Summer 
I was going to list out all the ones I want to do, but I decided I really do want to do EVERY SINGLE ONE OF THEM this summer.  Ok, I'll list my favorites anyways.  My top pics are: 3, 6, 9, 15 (for the kids!), 18, 29, 40 (duh!!), 41, 43 (brilliant), 46 (I wish!), and 58 (why didn't I think of that?).
What's on your summer bucket list?
Speaking of summer, this was my absolute favorite moment of the week …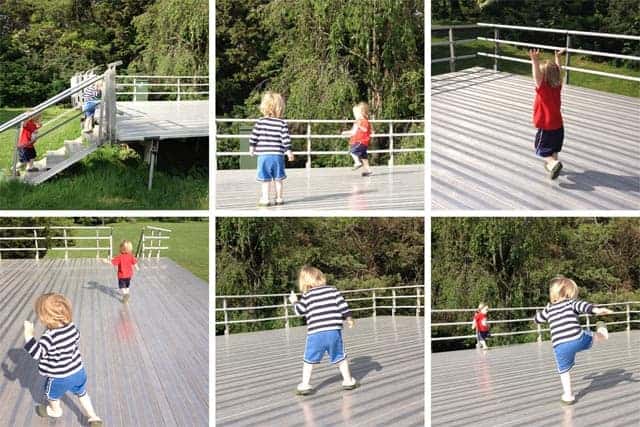 Taking my kids to the park and watching them dance and entertain themselves on this stage for a full half hour.  I cannot wait for summer — to be able to spend endless amounts of time with these little guys, outside, in the sun, just watching them be silly little kids… just priceless!
~~~
Why I write these Friday Favorite Posts
Previous Friday Favorite Posts
Want more?  If you liked what you read you can subscribe to Vindulge and have new posts delivered directly to your inbox.