A roundup of my favorite things from the week in the categories of wine, food, travel, and lifestyle.
Happy Friday!  This has to go down as the greatest week (weather wise) we've had all year (that is if you're okay with temperatures spiking into 90's, which I totally am).  It was gorgeous.  To make matters even better, hubby didn't have to travel anywhere.  That meant a full week (this is a rare thing) of all four of us at home.  That, combined with sunshine and warm weather, not only meant the grill and smoker got a lot of attention this week, but also that we ate outside every single night for dinner.  The highlights.
FOOD
Mother's Day Meals – Feelin' the love
I didn't want much for Mother's Day this year.  Our Sedona trip was enough of a gift to me.  But what I do ask for every year are home cooked meals, starting with my favorite breakfast in the entire world — Eggs Benedict.
Eggs Benedict with Smoked Canadian Bacon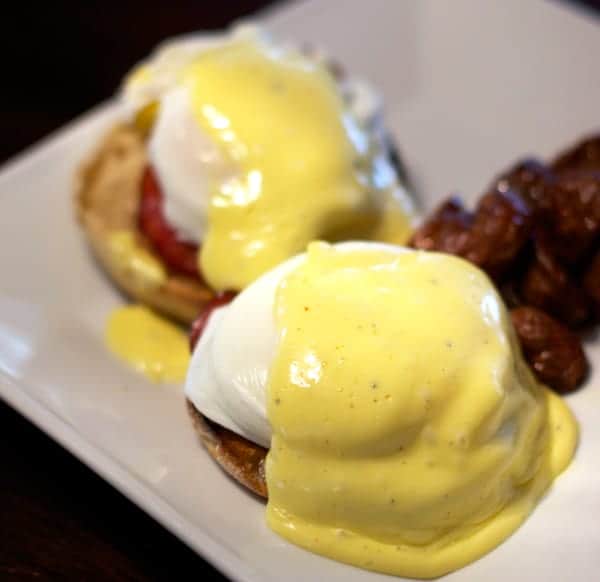 He followed this recipe for the hollandaise sauce, and smoked the bacon on the smoker for one hour.    Outstanding.
And for dinner…
Grilled Halibut with BBQ butter and a Parsnip Puree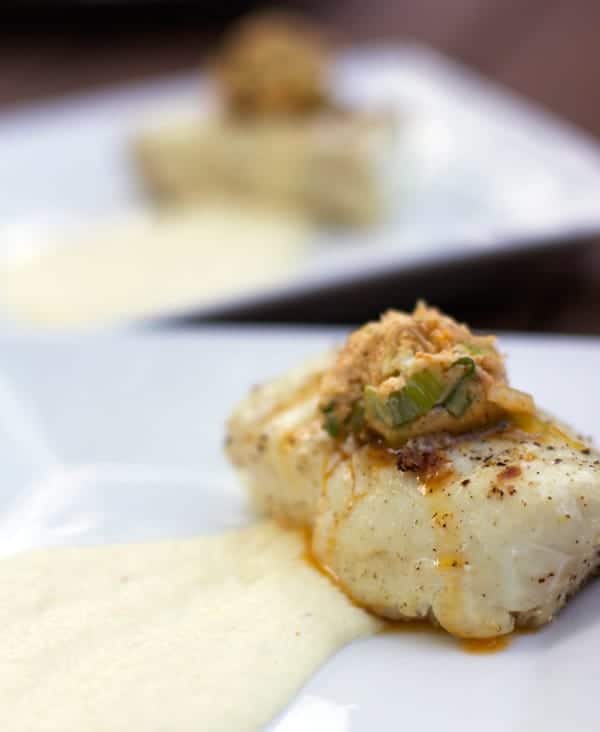 I absolutely love halibut, but don't buy it that often because of how crazy expensive it usually is.  But hubby found some gorgeous halibut at the farmer's market and used it to make dinner.  He used this recipe for the BBQ butter and this recipe for the parsnip puree. I could not have imagined a more perfect Mother's Day dinner.
To pair, he bought me my favorite grower Champagne — Pierre Peters "Cuvée de Réserve" Brut Blanc de Blancs Champagne
I've written about Pierre Peters before. In fact, hubby bought me that exact wine for my birthday last year and I wrote about it here. He knows what I like. What can I say?
WINE 

2013 Liquid Geography
Bullas, Spain
Grapes: 100% Monastrell
13% abv | $12 (purchased)
I discovered this wine last summer and fell in love.  I first purchased it because it originated from the Bullas region of Southern Spain, where I had just returned from a trip to the Murcia region, and was still on a Monastrell kick.  But when I started to learn about the background of the wine my interest grew deeper.
I discovered that 100% of the profits of this wine are donated to the T.J. Martell Foundation, a national non-profit organization dedicated to raising funds for innovative cancer research.  You can even find out how much they have raised on their website.  How cool is that?!
From their label:
Liquid Geography is a project of Charles Bieler (the Rosé guru), Alberto Orte (the Iberian master), Norrel Robertson MW (the Scottish winemaster) and Patrick Mata (the liquid geographer). Produced from 20-25 year old vines growing in clay and limestone soil at 700- 900m (2,296-2,953 ft) in the wine region of Bullas. This region is located in the southeast of Spain where the Monastrell grape (aka Mourvèdre) originated. Liquid Geography is 100% unoaked, aged in stainless steel tanks (direct to press).
I loved the idea behind the wine, but would the taste be enough to make me buy it again?  Heck yeah.  I loved it last summer and was thrilled to see it fully stocked a couple weeks ago at my local wine store.
The current 2013 vintage is just as tasty as the previous, maybe even more.  Full of fresh fragrant strawberry, raspberry, and citrus, with a lovely mineral undertone.  Fresh, light-bodied, dry, and savory. I'm totally loving the wine this year and will certainly be buying more throughout the summer. Plus it's a great value at around $12.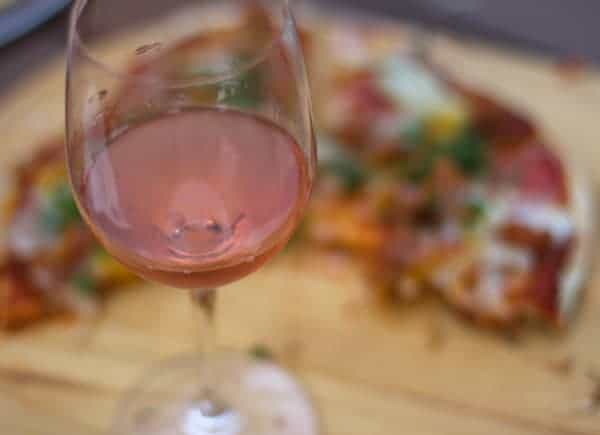 We had it last night with grilled pizzas topped with smoked sausage, onions, and tomatoes, but it would be just as tasty with grilled chicken, summer salads, or solo as a summer sipper on a warm day.
*Bonus: it comes sealed in a screwcap closure, making it also a perfect picnic wine!
Finger Lakes White Wines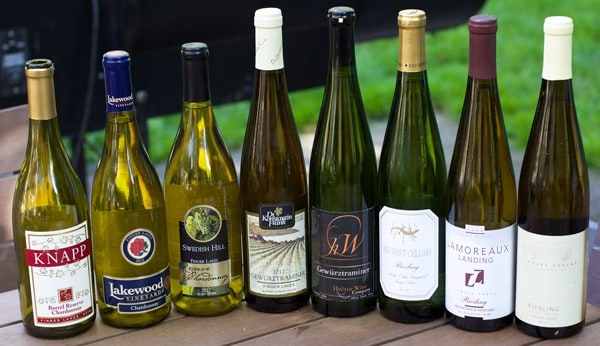 I participated in a tasting of Finger Lakes (New York) wines last week but was unable to try the wines until this week.  I've had my fair share of Finger Lakes wines and have visited the region on several occasions.  Of all my experiences with the white, reds, and ice wines, the two strongest varietals to consistently come out of the region are its Rieslings, and Gewürztraminers.
The Chardonnays are always hit and miss, as was apparent in this particular tasting.  But the Gewürztraminers (a varietal I usually don't care for) have piqued my interest in the last few years.  The two examples from the tasting were quite nice.  They had a pretty floral character that didn't mistake itself for cheap soap (which can happen easily with this varietal), the sweetness wasn't cloying, and they showed a nice vibrancy.  My favorite of the tasting was the 2012 Dr. Konstantin Frank Gewürztraminer that had a great balance of floral and citrus flavors, low residual sugar, and great acidity, which made the finish seem fairly dry.
It's very rare to see any wines from the Finger Lakes region this far west (though they are common back in Connecticut).  I find, out west, there is too much competition with the many Rieslings and Chardonnays produced from California and the Pacific Northwest and therefore it's hard to convince someone to try one from New York.
Though we make some great Riesling here in Oregon and Washington, the Rieslings from the Finger Lakes always show well and this tasting was no exception.
I've had several exceptional Rieslings from the Finger Lakes Region, and the three included on this tasting were all pretty spot on, all representing different styles (dry, semi-sweet, sweet).   I'll be posting separately about a couple of them in the next few weeks because they deserve a post of their own.
More and More BBQ…
The rest of the week was spent developing more content and recipes for the site, like next weeks BBQ Corner post, and my favorite recipe for flank steak paired with an incredible red wine from Washington I discovered at Taste Washington last month. Here's a sneak preview.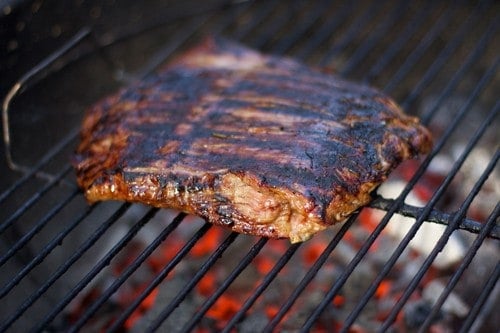 Have a great weekend everyone. I get to spend it with a dear friend in wine country. How excited am I!?
*****
Follow me on Pinterest for more of my favorite things 
Why I write these Friday Favorite Posts
Previous Friday Favorite Posts
Want more? If you liked what you read you can subscribe to Vindulge and have new posts delivered directly to your inbox.