A weekly roundup of my favorite things in the categories of wine, food, travel, and lifestyle.
Two of my dearest friends, Allison and Lynn, were visiting last weekend from CA, one of whom I've been BFF's since we were fifteen years old, singing and dancing our way through high school together. We had a lot of catching up to do, as well as a lot of sightseeing. So this week's favorites are dedicated to our time spent together.
TRAVEL & LIFESTYLE
Stoller Family Estate Tasting Room
Dayton, Oregon
Several local wineries opened grand new state of the art tasting rooms during the three years I was away from Oregon, and I had yet to visit any of them… until this past weekend when we stopped into Stoller for a visit. Their new tasting room is, in one word, stunning.
I only brought my fixed 50mm lens, which limited my ability to take wide shots inside the tasting room, but I was able to capture a few.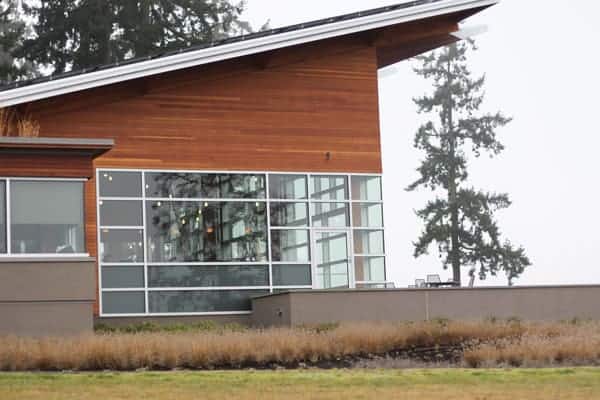 I think my favorite comment came from Allison as she walked into the tasting room and exclaimed, "Wow this is gorgeous! I love that it's NOT covered in tacky gifts and cheesy knick-knacks". Nope it's not a gift shop; it's a tasting room. And by the simple, yet modern, décor and lack of non-liquid gifts it's obvious that the focus here is the wine. Well, that and the fantastic views!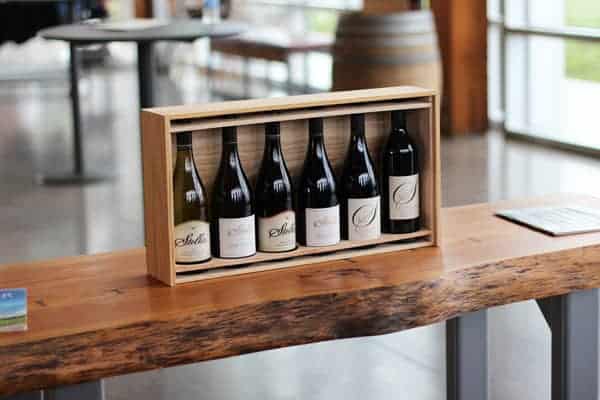 This modern and clean tasting room is huge with high ceilings and all-glass walls with garage style doors that open up to the lawn during warm times. From every spot in the room you have spectacular views of the vineyards and mountains outside. I can imagine visiting in the summertime, sitting on the Adirondack chairs in the sun, sipping on Pinot while my kids frolic quietly (ha!) on the lawn. Since, however, it's not summer, and my kids aren't known for being quiet, they and hubby took a stroll in the cold to visit the dramatic tree positioned within view of the tasting room on that foggy afternoon while the three of us went through the tasting flight.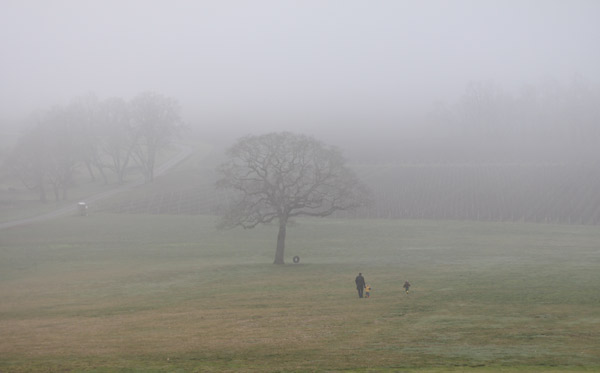 Stoller's property is huge, by Oregon standards, sitting at approximately 375 acres, with 190 of them under vine. It is also the first LEED (Leadership in Energy and Environmental Design) Gold Certified winery in the United States. According to their website, "It integrates gravity-flow winemaking techniques, energy-efficient heating and cooling, and waste-water reclamation to reduce negative environmental impact."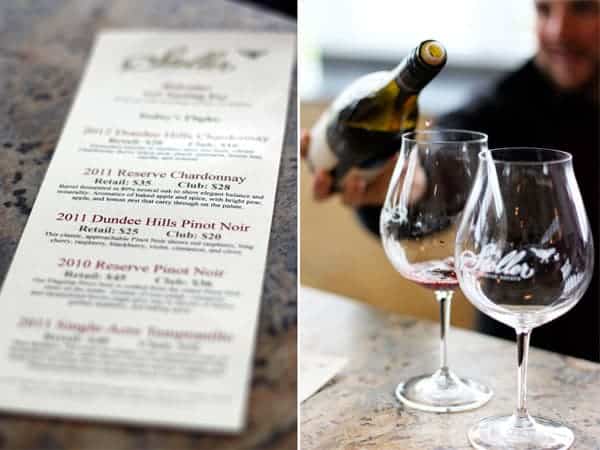 They offer a flight of their current releases for $15, refundable with a 2-bottle purchase. I was almost tempted to join their club since I love all their wines, but I settled for a couple bottles of their Reserve Chardonnay and Dundee Hills Pinot Noir… this time. I've been a fan of their wines for a long time, so I knew I'd enjoy the wines on this visit, but I'm happy to report I'm also blown away by their beautiful new tasting room. It's definitely worth a visit for the entire experience — the wines, tasting room, and views. Oh and don't forget to check out the bathrooms. I'm serious. They're gorgeous.
FOOD
Bridgeport Brewery
Walking around downtown Portland we were looking for a pub to get a quick lunch. We had the kids with us and wanted something casual and loud. Our go-to downtown stop, Deschutes Brewery, was closed for kitchen renovations, so we walked up to Bridgeport Brewery, a place I hadn't been in several years. Past visits never impressed me. Their beer was always just okay, and the food was rather uninspiring.
This 30-year-old establishment seemed to have made some massive changes from what I remember, because their menu was full of new and interesting options. None of us are vegetarians, but all of us except for hubby got one of their vegan or vegetarian dishes, of which their menu is chalk full of, and all were great (especially their vegan bowl). Hubby the always carnivore, on the other hand, had the Brick Burger with Bacon Jam (wow!). I don't get impressed by breweries lately, and have actually grown incredibly weary of my old favorite (Laurelwood), so next time we're craving pub fare we'll happily head back to Bridgeport.
Voodoo Doughnut
As I said on Facebook, "It's where you take the people you love when they visit from out of town".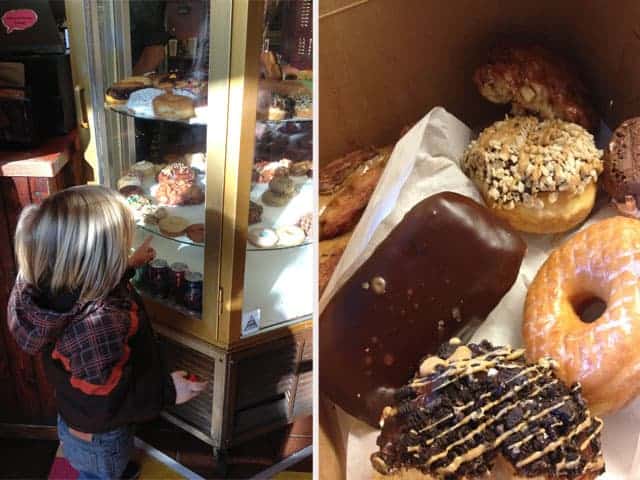 The little one making the difficult decision of which doughnut he wanted… he opted for sprinkles
This is definitely one of Portland's biggest foodie tourist attractions, and you know it the moment you drive up. On most days you'll find a line around the building of people waiting to dig into their eclectic range of doughnuts. While the Maple Bacon is certainly the one that put them on the map, my favorite is hands down the Old Dirty Bastard doughnut, which is covered in chocolate frosting, Oreo's and peanut butter! Oh yeah!
In case you missed it earlier this week.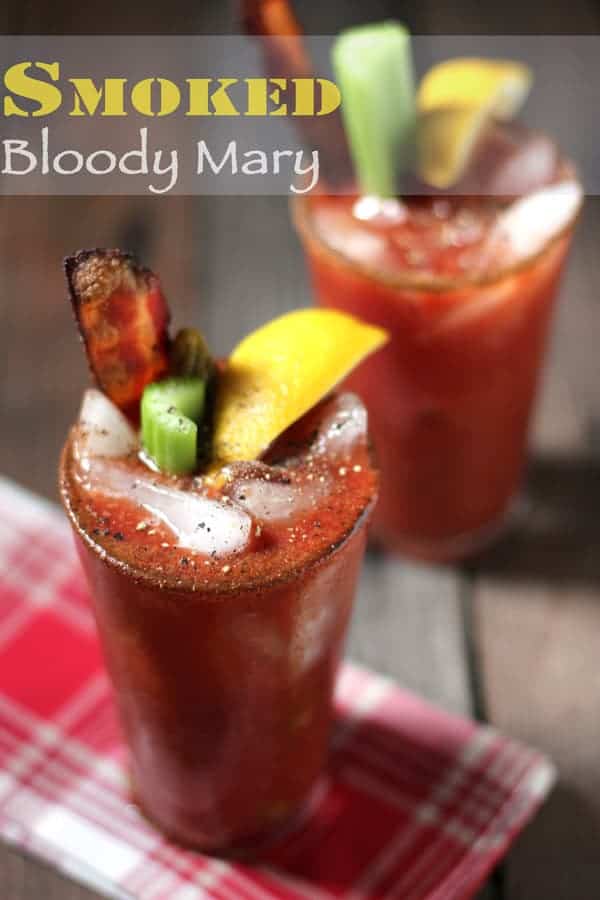 WINE
2007 Chateau Montelena Chardonnay
Napa Valley, California
13.7% abv | $50 (purchased from the winery)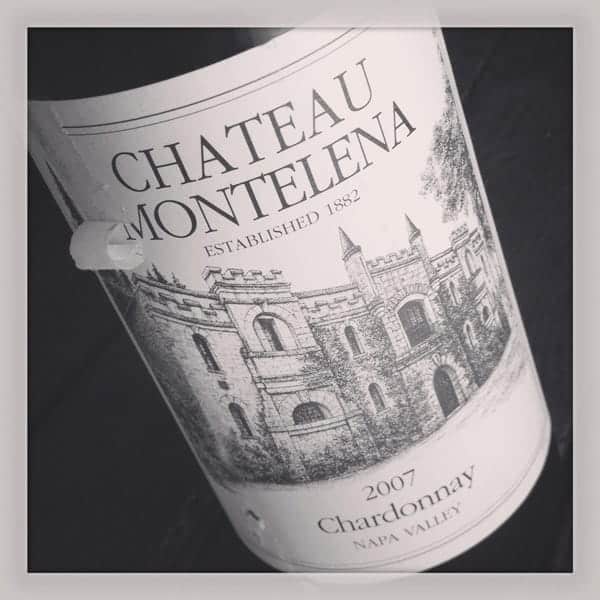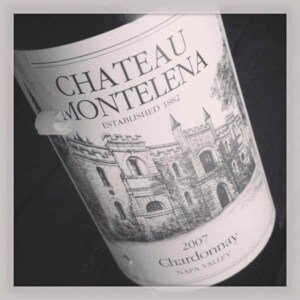 I bought this wine years ago on my first trip to visit the notorious winery. For those unfamiliar with Chateau Montelena, they became famous for winning the historic "Judgment of Paris" wine competition for their Chardonnay. They even made a movie about it in 2008 starting Captain Kirk and Severus Snape.
I purchased the Chardonnay a few years ago and had been waiting to share it with the right person. Lynn happens to love Chardonnay more than anyone I know so I couldn't think of anyone who would appreciate the wine, and the story behind it, more.
The wine was pretty darn lovely. It had so much complexity and depth and evolved with every sip. It expressed beautiful fruit, minerality, and subtle oak tones, but remained fresh and crisp. This is NOT the stereotypical "California oak bomb" Chardonnay, but instead proof that you can attain balance, depth, minerality, and freshness in the region. It does, however, come at a hefty price tag of $50, but well worth the money for the experience.
2012 Helfrich Riesling
Alsace, France
12.9% abv | $15 (media sample)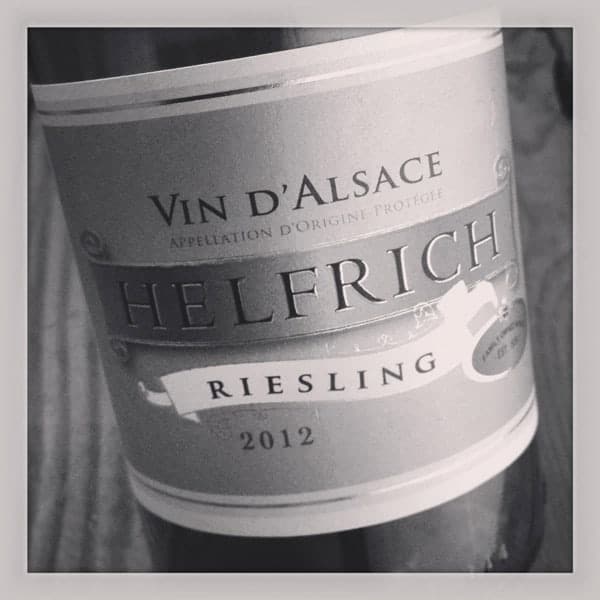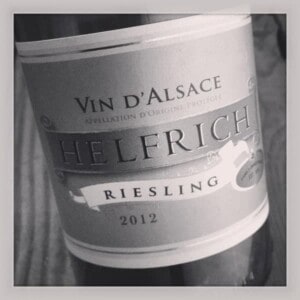 A wine that keeps on going, and going, and going.
I opened this wine last weekend to have a glass, and checked on it throughout the week. This wine was still tasting fresh and bright on the 4th day. That's a long time for a wine to remain just as fresh as the first day without the use of a coravin or air-suctioning device.
Sweet mandarin orange and Meyer lemon aromas balanced out by chalky minerality and vibrant acidity in the mouth, the wine is vibrant, crisp, and long lasting. I had it the first night with Thai curry, the second with a vegetarian chili, and the third with a veggie pizza and it shined with each style of cuisine. This is a versatile wine, and a nice example of an Alsatian Riesling for under $15.
Have a great weekend!
*****
Why I write these Friday Favorite Posts
Previous Friday Favorite Posts
Want more? If you liked what you read you can subscribe to Vindulge and have new posts delivered directly to your inbox.