While trying to keep up with the blog (and the twins) I've been working on some freelance projects.  Below are a few that have kept me busy (and well fed) over the last few weeks.
Pairing Wine with Ribs on Barbecue America Magazine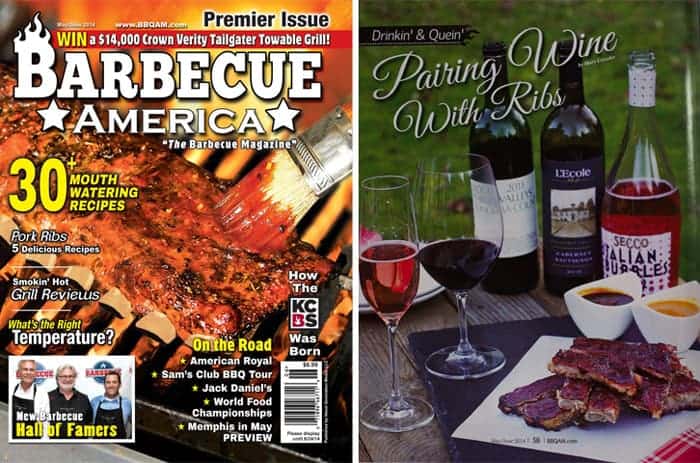 Many of you have heard that the first issue of Barbecue America Magazine hit the shelves last month with a wine article written by yours truly (wohoo!).  I was given the (very rough) assignment to find three wines to pair with three different styles of ribs.  If there's anything I love more than talking about wine and food, it's talking about wine and BBQ specifically.
I'm over the moon about how the article turned out.  The article is only available online to subscribers to the magazine. But you can find the print version wherever the magazine is distributed. Luckily it's distributed all over the country. I even heard from a friend that she found it in a grocery store in the tiny town of Taylor, AZ.
Go check it out!!! You can find more about Barbecue America Magazine on their website.
Grilled Chicken Skewers and Wine Pairing on Wine4.Me   
It may seem like all we do is smoke pork or beef around here, but I'm also a huge fan of chicken cooked on the grill. The problem with chicken, however, is that it can so easily overcook on the outdoor grill making it dry and tough. One way I've found to manage this is to marinate chicken in yogurt before cooking.
You can see the recipe for yogurt marinated grilled chicken skewers over on Wine4.Me.
Basic Guide to Food and Wine Pairing on City Wine Cellar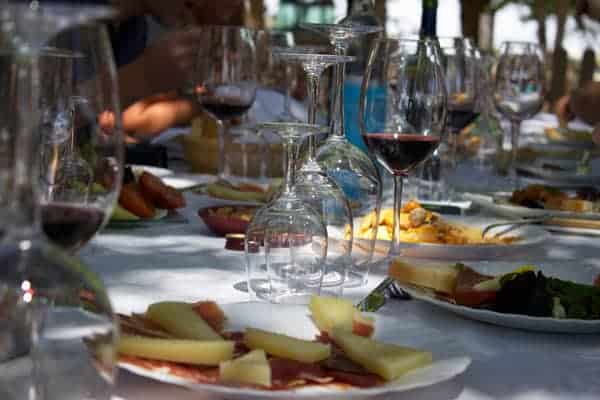 Pairing food and wine is a subject that brings fear into the heart of some people. But it really doesn't need to be complicated. It comes down to a few basic things. For me, it's all about creating synergy and balance – balancing the flavors of the food with the flavors (and textures) of the wine.  In this piece I wrote as a freelance project for City Wine Cellar, I break the concept of food and wine pairing down into some simple elements and describe how I go into pairing any food with any wine.
Check out the Basic Guide to Food and Wine Pairing over on City Wine Cellar website.