Your guide to finding delicious rosés perfect for summertime grilling!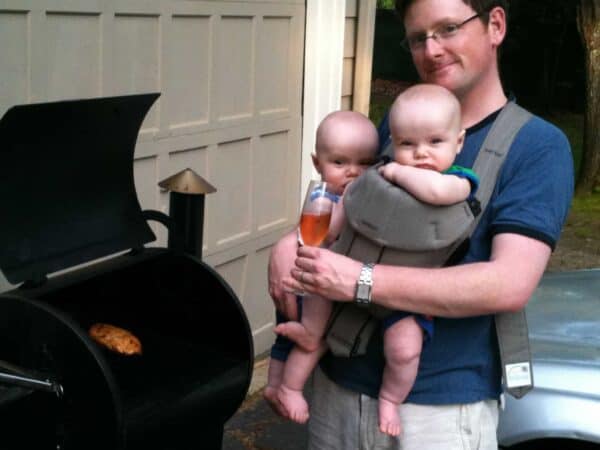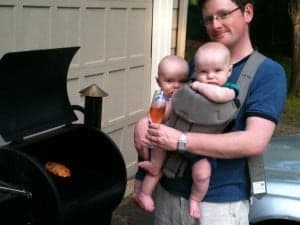 I seem to be on quite the rosé kick this summer. I blame two things – the heat, and my husband.  First, when it's hot out I want to be drinking something cold and refreshing.  The later is based on the fact that my husband has been in quite the carnivorous mood lately, forcing me to eat lots and lots of meat that he cooks up on our grill and smoker (poor me). What does this have to do with rosé wine?  Well, everything.  Good rosé wines are the perfect accompaniment to summertime heat and they also go exceptionally well with grilled meats, and pretty much anything else you want to throw on your grill.
Here's Why
For the most part, rosé wines are made from black (red wine) grapes.  Red wines are typically what is recommended for most hearty meats, therefore these rosé versions are basically a lighter, more refreshing, version of the grape(s) used.  But not all pink wines are created equal.
Here are some important things to know about rosé
(read on, I do have a point with this):
There are generally three ways they are made (the first two are most common):
Skin contact: Rosé wine gets its color from contact with grape skins. Black skinned grapes are crushed and the skins are allowed to remain in contact with the juice for a short period of time, anywhere from a few hours to a few days.  It is then pressed and skins are discarded (as opposed to being left in contact throughout fermentation like making red wine), then produced like a white wine.
Saignée – or bleeding:  When a winemaker wants to make a bigger, bolder, or darker red wine, she can press (or bleed out) out some of the pink juice at an early stage, leaving the skins to remain and thus concentrating the wine.  The pink juice that was pressed off early can then be fermented separately and made into a rosé
Blending: Basically, mixing a little finished red wine to a white wine in order to impart a pink color.  Less common for still rosé's, this method is more commonly used in Champagne and sparkling wine production.
Pink wine does not equal "blush" or "white zinfandel"
The most important thing you need to understand about rosé is that it is NOT the sweet blush wines of old.  Gone are the days that all pink wines equaled sweet sugary kool-aid.  They are, however, made all over the world and in many styles and ranging from dry to sweet, so learn what style you like.  I prefer the dry style hands down.
You love rosé and you know it!
If you don't think you like rosé please give them another shot.  My friend Melanie, from the blog Dallas Wine Chick, is one of those who "thinks" she doesn't like rosé. She told me this last summer and I have been on a mission ever since to change her mind.  You may not know it yet but you too love rosé, and this is why:
Rosé wines come in a WIDE range of styles, from dry to sweet, light bodied to full bodied, and made from just about any red grapes out there.  I find that the best ones fall into the categories described below.  I truly believe that there IS rosé for all wine drinkers out there.  I'm talking to YOU Melanie, and any other rosé naysayers out there.
Yes, there are a lot of rosé's out there that smell and taste like Bubble Yum bubblegum and it is unfortunate.  I do love rosé's that have hints of fresh strawberries, but if I say it smells like Bubble Yum what I'm really thinking is it smells like artificial candied strawberries (not a positive thing in my book).  If you follow this guideline below, you should be on the right track to rosé happiness.
This is the style I like and why: keep reading, you know you want to!
When I shop for rosé I generally look for one of three styles – bubbly ones, ones made from Pinot Noir, or those from Southern France.
Anybody who has met me knows that bubbles (aka sparkling wine) are my absolute favorite type of wine. Period.  And rosé bubbles are the bee's knees.  Most traditional rosé bubbles are made from Pinot Noir grapes (or Pinot Noir blended with a little Chardonnay). That is because in Champagne, Pinot Noir (along with Pinot Meunier) are the only red grapes allowed in production.  I love Pinot Noir, I love bubbles, thus their lovechild (bubbly rosé) is always a hit in my book!
Because Pinot Noir makes for excellent sparkling rosé, it should make sense then that it contributes to good still rosé as well.  Look for regions that make good Pinot Noir (like my former home state of Oregon), and find those producers who also make a rosé. These are usually light, fruity, and dry.  One of my favorites (and best bargain at around $15) is Anne Amie Vineyards, Cuvée A Midnight Saignée, Rosé of Pinot Noir but it is impossible to find out here.  I did, however, find the Penner-Ash Roseo last week at my local wine shop fir $15 that was pretty darn nice and I was happy to see it on the shelves here in CT!  It is difficult to find Oregon Pinot Noir rosé's outside of the state (since they are usually made in small production and thus not distributed far), but they are worth it if you can get your hands on a few.
Now look to Southern France where you should have no problem finding some delicious gems.  To me, this is the unofficial capital of rosé. Rosé heaven if you will.  The standard to which all other rosé's are judged upon.  You really can't go wrong with rosé's from here.  Look for those from Côtes de Provence and allow yourself to be transported to a cafe overlooking the French Riviera wearing designer sunglasses, linen pants, and flip flops, whilst listening to the soothing sounds of the ocean and birds chirping, without a care in the world.  It's summertime love in a glass people!
Below are just a few of the wines I have had over the last few weeks of my summer of rosé that I enjoyed and wanted to share with you. They are also fantastic values (with most of them priced below $20).   I'm also fairly positive that I will be adding to this list as the summer continues since there's a lot more rosé to be drinking and a lot more meat to be grilling.  So fire up that grill and start thinking pink!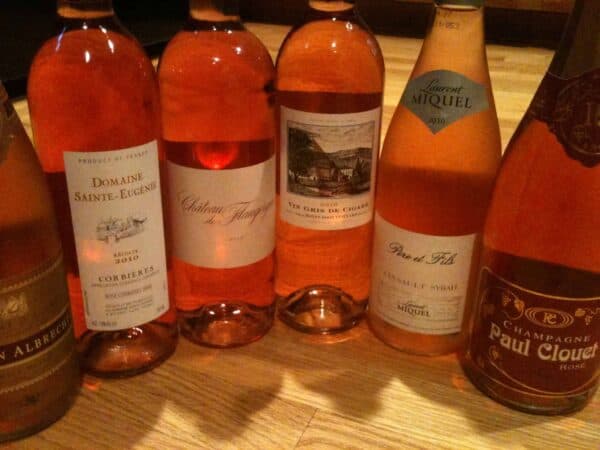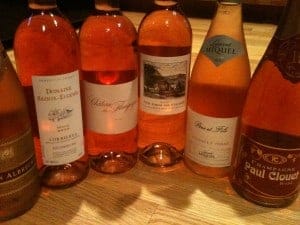 Pink Bubble Producers to look for:
Everyday Favorite: Lucien Albrecht Crémant d'Alsace Brut Rosé, $20 (I've written about this wine many times. This is my go-to pink bubbles.)
Best Value: Gruet Rosé, New Mexico (YES New Mexico!), $14
Splurge: Domaine Carneros Cuvée de la Pompadour Brut Rosé, NV, $35
Spoil Yourself: Paul Clouet Champagne Brut Rosé, Champagne, France, $50
Still Rosés to look for:
Penner-Ash Roseo, Rosé of Pinot Noir 2010
Region:  Oregon
Retail:  $15
Website
Anne Amie Vineyards, Cuvée A Midnight Saignée, Rosé of Pinot Noir 2010
Region:  Willamette Valley (Oregon)
Retail:  $15
Website
Chateau de Flaugergues Coteaux du Languedoc Rosé 2010
Region:  Languedoc-Roussillon (Southern France)
Retail:  $10
Domaine Sainte-Eugénie Corbières Rosé 2010
Region: Languedoc Roussillon, Corberres, (Southern France)
Grapes:  Blend of 75% Cinsault, 15% Syrah and 10% Grenache
Retail:  $11
The Runner's Up:
Bonny Doon Vineyard Vin Gris de Cigare 2010
"Rosé Wine of the Earth"
Region:  California, Central Coast
Grapes:  71% Grenache, 16% Roussanne, 11% Grenache Blanc, and 2% Mourvèdre
Retail:  $15
The Crusher, Rosé of Pinot Noir
Region:  California
Grapes:  Pinot Noir with a touch of Viogner
Retail:  $18
Coeur Esterelle Côtes de Provence Rose 2010
Region: Côtes de Provence (Southern France)
Grapes:  Grenache blend
Retail:  $11
This is what I've been drinking lately!  What about you?  What are your favorite rosé's?