Things may look a little different around here. They are. Stay tuned and I'll explain the new layout and blog re-design soon. There are still bugs to work out, but feel free to explore the new site, but know that it will be evolving over the next couple weeks as I make a few more changes. Until then I wanted to tell you about an exciting giveaway I'm participating in…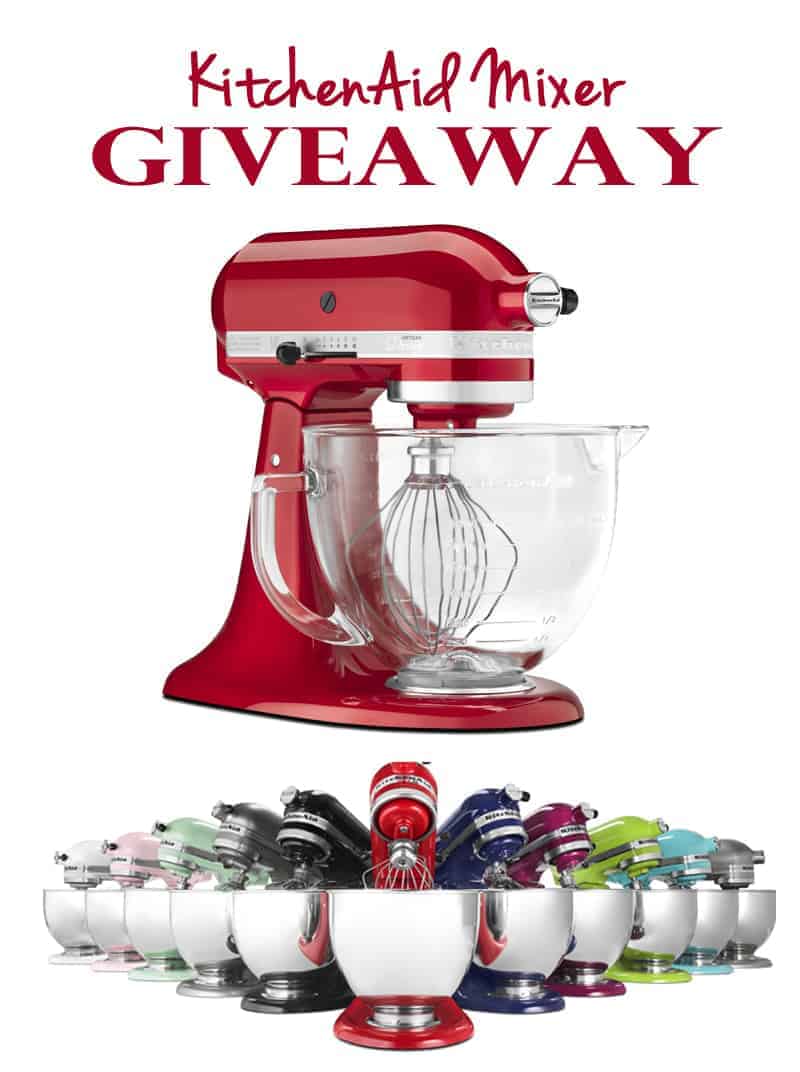 The last nice thing I bought for myself before becoming a parent was a KitchenAid stand mixer. It was the Artisan® Series 5-Quart Tilt-Head Stand Mixer, in Empire Red to be exact. It had to be the Empire Red. (So pretty!)
I wanted one for years (years!), but never made the splurge. I never thought I actually "needed" it, so I justified delaying the purchase. It wasn't a necessity (I know, I know, I can be so annoyingly practical at times). But once I was pregnant I knew I would probably never commit to buying one after the kids were born. Life would be about them and I'd find so many more excuses for never buying one.
Then the holiday season came around, along with incredible flash sales. I was one week away from giving birth to the twins. I found a great sale on the stand mixer I had always wanted and headed out to get it (against doctors orders. I was supposed to be on bed rest). It was now or never, so I took my chances and headed out to get my mixer.
I bought the mixer, and the boys were born exactly one week later. It was, and still is, my favorite appliance in my kitchen. It's sleek, it's gorgeous, and works seamlessly. I love it and I never regretted buying it that day. And this week I'm giving one away here on the blog!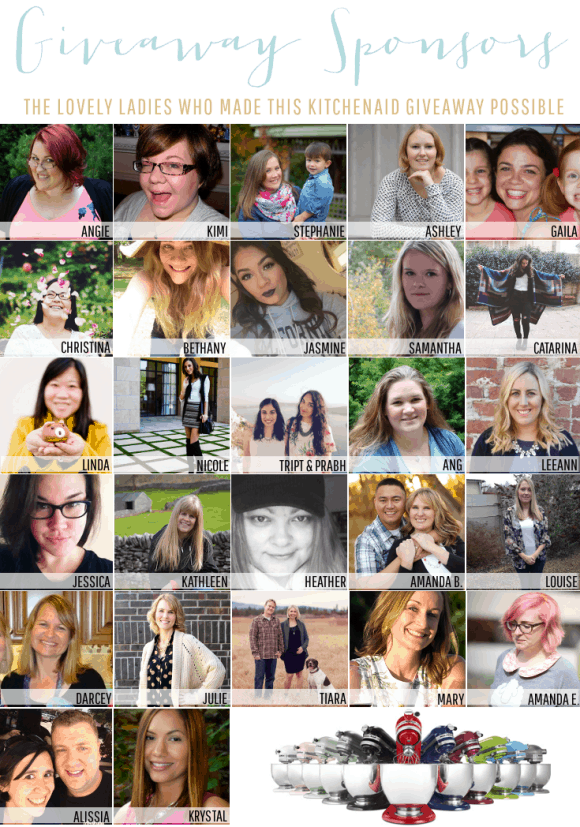 I've teamed up with a group of bloggers to give away one KitchenAid Stand Mixer. How cool is that?!
If you've always wanted one, but never justified the cost, now is your time to get one, for free! Just think of all the holiday cookies you can make this year! Or how much pizza dough you can whip up. Whipped cream is such an ease (mmmmm). Homemade pasta is finally possible. And so much more…
Enter the Giveaway Here
Rules: Enter using the Rafflecopter widget below. Prize is for one KitchenAid Stand Mixer in your choice of color (as long as that color is no more than $300 value currently on Amazon). This giveaway is open worldwide (International winners will receive $300 PayPal cash instead to purchase from an international site). Contest ends on 12/8/15 at 12AM EST. Entries will be verified and entering below agrees to full terms and conditions within the Rafflecopter widget.
Which color would you choose?
---
Like what you've read? Subscribe to Vindulge and receive new posts via email. We promise to never spam you and only send you awesome wood-fired inspired recipes, wine recommendations, and travel stories (and occasional lifestyle posts).
Or just follow along here: