"Dad taught me about passion. I want to keep that alive and spread that passion that he had."
Passionate is how Page Knudsen Cowles, Partner and Managing Director of Knudsen Vineyards, describes her late father, Cal Knudsen, founder of Knudsen Vineyards — one of the Willamette Valley's most known and treasured vineyards. Cal Knudsen was among the first pioneers to plant vineyards in Oregon in the early 1970's, and the first in the state to plant at a large scale (large by Oregon that is, while most were planting 2-3 acres at a time, Cal was planting 20-30).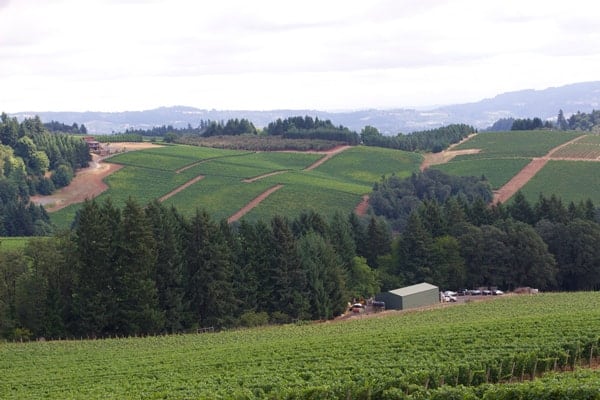 Though the name Knudsen has become nearly synonymous with some of the best sparkling wine to come out of the state (up until recently all of the fruit from 130 acre vineyard went exclusively to Argyle Winery), Knudsen's second generation has decided to start their own label — making Pinot Noir and Chardonnay — to honor the pioneering spirit of their late parents, Cal and Julia Lee Knudsen.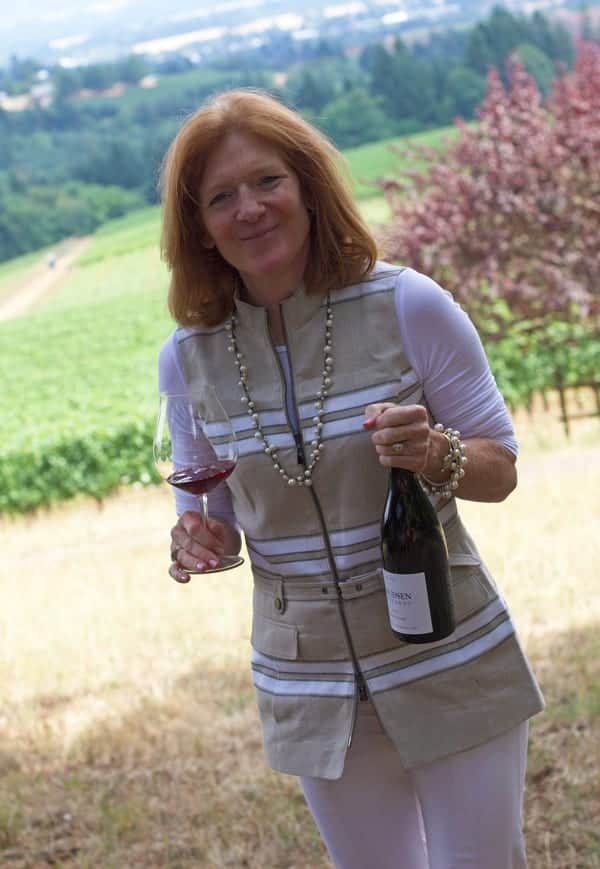 I had the pleasure of having lunch with Page Knudsen Cowles last fall to learn about this new project and taste the stunning first release,their 2012 Pinot Noir. See the full story and background on Knudsen Vineyards here.
What struck me then, and what still resonates with me now, is Knudsen Cowles' (and her siblings) mission to keep their father's passion alive by starting their own wine label. I should also mention that neither Page nor her siblings/business partners live in the state of Oregon. They could have easily just left things the way they were (as vineyard owners who provided fruit for some of the best bubbly in the state). But they chose otherwise. Now, as I mentioned in this piece, most of the fruit from Knudsen Vineyard still goes to Argyle for their sparkling wines, but they keep back enough fruit to make Pinot Noir and Chardonnay for their Knudsen Vineyards label.
It really is a passion project. And Page is at the helm of sharing their story. A woman who not only exudes her father's passion, but does so with grace and elegance.
I was smitten by their first release when I tried it — their 2012 Pinot Noir — so you can imagine my excitement when I received a bottle of their 2013 Chardonnay, their second wine to be released and first Chardonnay. The wine, released last month, was produced in very small quantity (only 100 cases for sale). The grapes come from a 20-year-old vineyard block, and Nate Klostermann, who has been the Head Winemaker of Argyle Winery since March 2013, vinifies the wine.
Knudsen Vineyards 2013 Chardonnay (Dundee Hills, Oregon)
The aromas coming from the glass were fresh and clean, with a mix of crisp lemon, lemon peel, and baked apples. The mouth had layers of flavors, but predominately more fresh citrus, which lead to a sweet mandarin orange, some mild peach, along with this great tartness that came across on a few sips, which then led to a savory finish. What I loved most was that great savoriness that was left on the tongue after each sip.
The wine was barrel fermented for six months, predominantly in older French oak barrels (35% new oak). This gave the wine just enough wood for some structure and those savory notes, but left it overall fresh, refreshing, and clean.
We paired it with a Pellet Grill Roasted Chicken, which made for an absolutely fantastic pairing! The lemon that we stuffed into the cavity of the chicken slowly seeped into the meat giving it juiciness and rich flavor, which, when paired with the wine, really brought out the wines bright lemony notes.
This is a special wine. If not just because of its delicious flavors and impeccable partner for our Smoke-Roasted Chicken, but also because of the folks who made it. There is history here. There is a legacy that gets to live on. And this is just the beginning. As the very first Chardonnay produced under the Knudsen Vineyards label, I believe this is the first of many great things to come. $45
For More on Knudsen Vineyards and Food Pairing Ideas: