I'm gonna go ahead and let you in on a secret.  I still haven't planned my Thanksgiving dinner yet. Nothing. I usually have everything listed, organized, and all my shopping done by the weekend before Thanksgiving (which would be today), and this year? Nada.
So if you're anything like me you may be spending your Sunday morning frantically searching Pinterest looking for inspiration while sipping on your third cup of coffee (or mimosa, I won't judge).
Whether you're hosting this year or heading somewhere for T-day and looking for some ideas for appetizers or wine here are some suggestions.
Easy Appetizer Idea — Cranberry and Red Wine Meatballs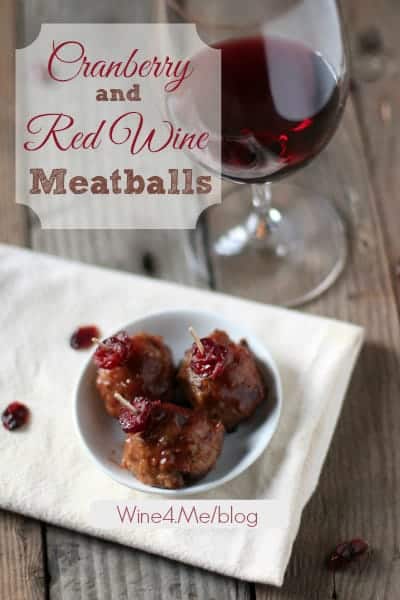 Looking for a last minute appetizer for Thanksgiving (or any holiday party for that matter)? These are hands down my favorite app to bring to a party this time of year. Cranberry Red Wine Meatballs, made with ground turkey meatballs, simmered in a sweet and indulgent Pinot Noir and cranberry sauce. So festive and so tasty! The flavors of the savory meatballs and sweet cranberry just scream Thanksgiving. Find the recipe HERE.
Thanksgiving Wine Guide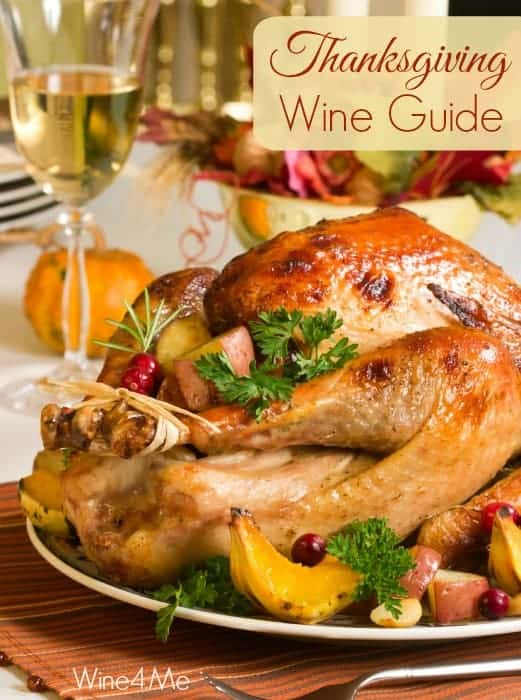 I didn't write anything new on Thanksgiving here on the blog this year since my recommendations from last year haven't changed much. But earlier this month I did share some simple tips on finding great wines to pair with your Thanksgiving meal over on the Wine4.Me blog.
To make life even easier I explain how to find any of these wines using the Wine4.Me wine app. You can find great wines for Thanksgiving anywhere from your local supermarket to an upscale wine store, in any budget using this free wine app!
Check out the Wine4.Me Thanksgiving Wine Guide HERE.
Want more wine ideas?
20 Wine Bloggers Talk About Thanksgiving: 2006-2014
My friend and rock star wine writer, Jameson Fink, searched the blog archives for his favorite articles written about Thanksgiving wines over the last eight years and came up with his 20 favorites. It's a fun piece with links to some great advice on pairing wine with Thanksgiving dinner. Give it a read HERE.
Whatever wines you decide on for Thanksgiving day remember that the day is all about friends and family, so no need to stress about the wine.  And if all else fails, remember this one piece of advice — bubbles pair with everything (even your great aunt Betsy's marshmallow covered fruit cocktail salad).
And now I must run.  I'm going to attempt to brave Costco on the Sunday before Thanksgiving.  Insane idea? Perhaps.
---
Want more? If you liked what you read you can subscribe to Vindulge and have new posts delivered directly to your inbox.
Or just follow along here: