Rollin Soles (the man behind Argyle Winery's reputation for amazing sparkling wine) is back making bubbles with the release of the 2013 RMS Brut Sparkling Wine. Spoiler alert: it's awesome!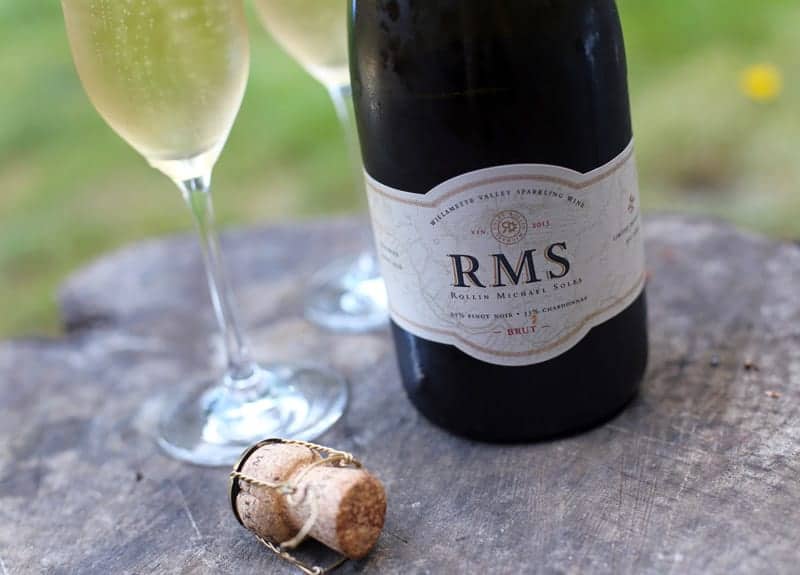 A legend. At least by Oregon sparkling wine standards that is. I'm talking about Rollin Soles; the man behind the first sparkling wine facility built in Oregon in 1987, back when hardly anybody would dare to make bubbles in the state.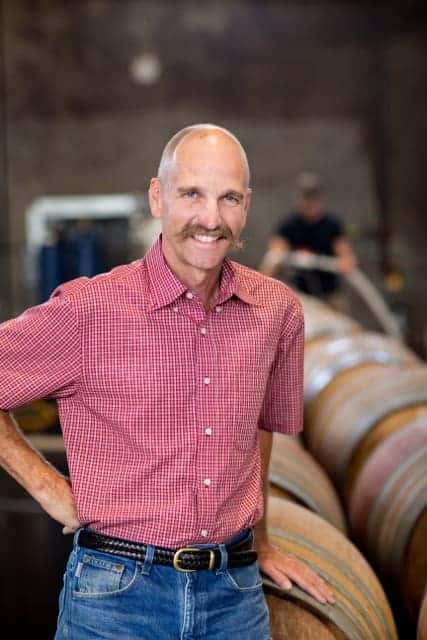 "Prior to that year I knew of two guys made sparkling wine, in two different places," Soles explained to me about a year ago when I was working on this article on the rise of Sparkling wine in Oregon." Those people were, "Fred Arterberry, and Rich Cushman, who was at the former Chateau Benoit at the time." He continued, "And I got to try those wines and, kind of like tasting Pinot Noir back at that time (early 80's), it showed the potential just like tasting Pinot Noir from the valley to me."
Back then there were several challenges, though fundamentally not much different than they are today, but Soles stressed that, "It's really difficult to make really good sparkling wines. The juice has to be perfect," he explained. "And the process of pressing, fermenting, then fermenting again in the bottle, then determining the dosage, and so on… It's a very precise, delicate dance to get right."
Challenges aside, Soles was persistent to make wine here in Oregon. The reason was clear.
"Oregon is, for my money, perhaps the best place outside of Champagne to grow grapes to make sparkling wine. The reason is that we are a true cool climate. In Oregon, for example, the grapes don't flower until, on average the third week of June, which is late by western US standards. But it's about average for Champagne."
He went on to explain further factors, like the challenge of growing Pinot Noir without enough heat to properly ripen them (hence why the best sites are grown on hillsides to properly ripen the grapes). The conditions and varietals are very similar to Champagne (primarily Pinot Noir and Chardonnay).
Over the course of the next 30 years Soles would prove himself as a leader in sparkling wine production in Oregon.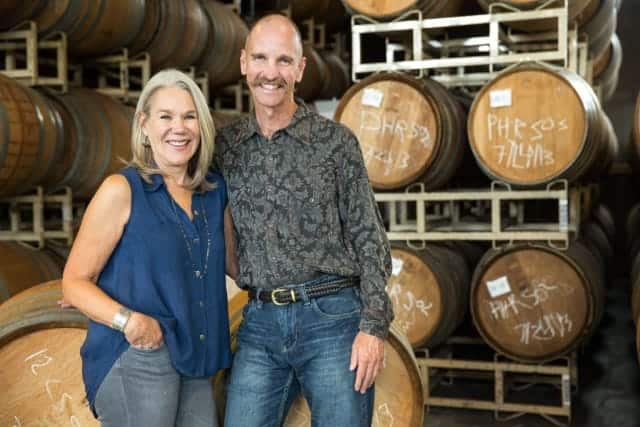 He and his wife, Corby, started ROCO Winery in 2001 while he continued his role as Argyle's head winemaker. Soles left as winemaker of Argyle in 2013 (but stayed on as a consultant) to focus his attention to ROCO. And it was in that year, 2013, when he made his first sparkling wine under his own label called RMS. That wine was just released this summer.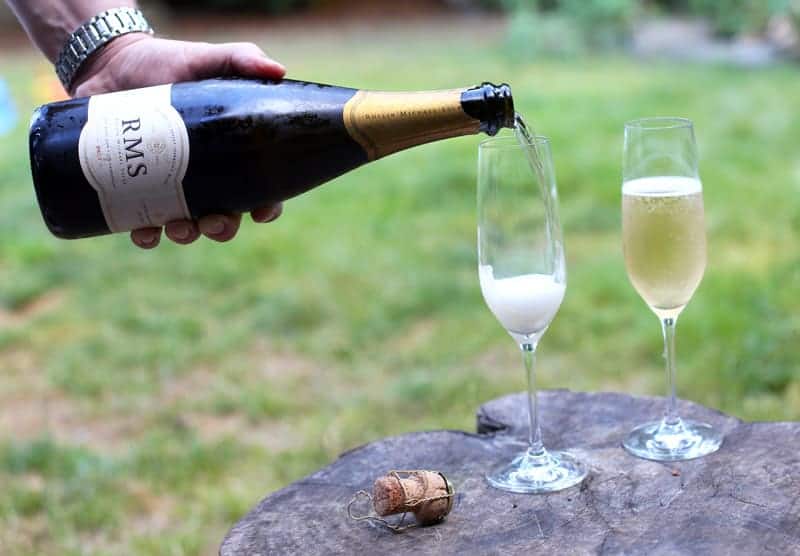 2013 ROCO 'RMS' Brut Sparkling Wine (Willamette Valley, Oregon)
RMS (Rollin Michael Soles) is a blend of 67% Pinot Noir and 33% Chardonnay, with fruit sourced from higher-altitude vineyards in the Willamette Valley: Blossom Ridge (Eola-Amity AVA), Vista Hills Vineyard (Dundee Hills AVA) and Gran Moraine (Yamhill Carlton AVA).
The wine is simply gorgeous.
It starts with an incredible nose that offers sweet brioche, crisp apples and ripe pears and a bit of lemony citrus. There's a slight and intriguing tartness to the wine and a lingering savoriness on the finish with fine long lasting bubbles. It has power, but also grace and elegance at the same time.
I call it milestones in the title because this is a big milestone for Soles, as it's the first commercial wine with his name on the front label. And we drank the wine on the first (of many) huge milestones for our family — the kids first day of Kindergarten.
The wine was released this summer and distribution begins this month! For the inaugural sparkling from ROCO this is a special wine and perfect timing for your holiday planning!
12.5% abv | $65 (media sample) | 700 cases were made of the 2013 RMS Brut, with 600 cases disgorged this year (100 cases will be held for future disgorgement in 2023, to follow in the footsteps of the traditions of the great Champagne houses).
---