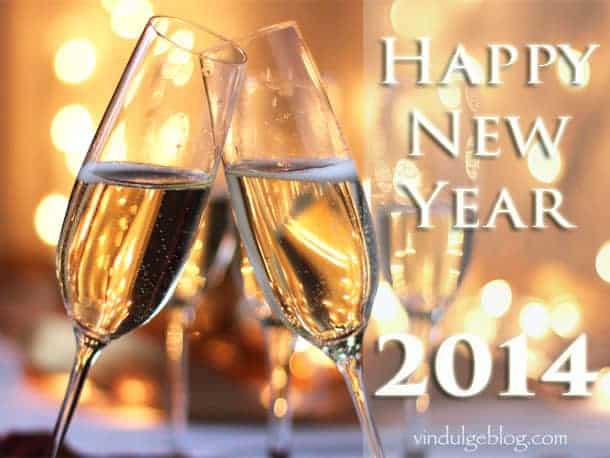 Happy New Year.
I hope you all had a fantastic holiday season and got through the last few weeks healthy!  We've been battling bouts of bronchitis, coughs, colds, and ear infections in our neck of the woods.  Oh winter how I loathe love you!
This also explains why things have been rather slow here on the blog over the last month.  But I hope to change that in the coming weeks and months.
Changes
I'm looking forward to even more time and focus on the blog this year.  I hope to bring you more of what you want, and more of what this blog is intended to be — sharing stories, ideas, recipes, and recommendations, on all things wine, food, and travel, with the occasional lifestyle musing.   Each day will be dedicated to one of the four themes here on the blog, with Fridays devoted to my favorite things from the week (when applicable).
Please feel free to reach out anytime if there's anything wine and food related that you'd like to know about!
News
I'd also like to announce that I've been hired by Palate Press: The Online Wine Magazine as a columnist and staff writer.  I'm thrilled to have a broader audience to share some of the stories I'm passionate about.  My first story as a columnist went live today — From Oaxaca to Vineyard and Wine: the Story of Mario Bazán
"In a roomful of powerhouse producers, in a region full of icons, it's always nice to find a hidden gem – and a great story more than 40 years in the making."  READ MORE.
It is the story of Mario Bazán, a Mexican immigrant who came to Napa over 40 years ago and worked his way up from being a general laborer, to owning his own vineyard management company, and now his own wine label. He is a remarkable man, and I'm honored to share his story. Read the full story HERE.
I'll be sharing stories like Bazán's and others like it in the months to come.
I'll also have my regular monthly column over on VineSleuth Uncorked where I share my favorite recipes along with wine pairing advice.  My latest piece, about my favorite meatball recipe, would actually be a great one to bring to your next football gathering!  Who doesn't love a delicious meatball? Plus, these are soaked in a rich and indulgent Pinot Noir cranberry sauce.  Fancy!
I also plan to branch out more this year with my freelance writing, while chasing after my now 3-yr olds (three? are you kidding me?!).
Again, I encourage you to reach out for anything you'd like me to write about this year!  You can leave a message here on the blog, or email me at [email protected].
Cheers to 2014