We have another awesome giveaway to a lucky reader this month. This one is all about phone photography. As you know I've grown more and more interested in photography over the last couple of years, which has led to my recently receiving the award for Best Original Photography or Video on a Wine Blog at the Wine Blog Awards! Wohoo!
Most of the photos here on the blog were taken with my trusty (yet huge!) Canon 6D, or formerly my Canon EOS Rebel T4i. But when I'm out and about it's a pain in the rear to lug around my camera everywhere. When I travel, especially internationally, it's even more cumbersome to carry around. Smart phones these days have the capability of taking some seriously awesome shots (and I'm not going to lie, Sean's Samsung Galaxy takes even better shots than my iPhone 6, but don't tell him I admitted this). And with a few cool attachments and tools, your phone pics can rival even the best DSLR shots. Which leads me to this month's giveaway.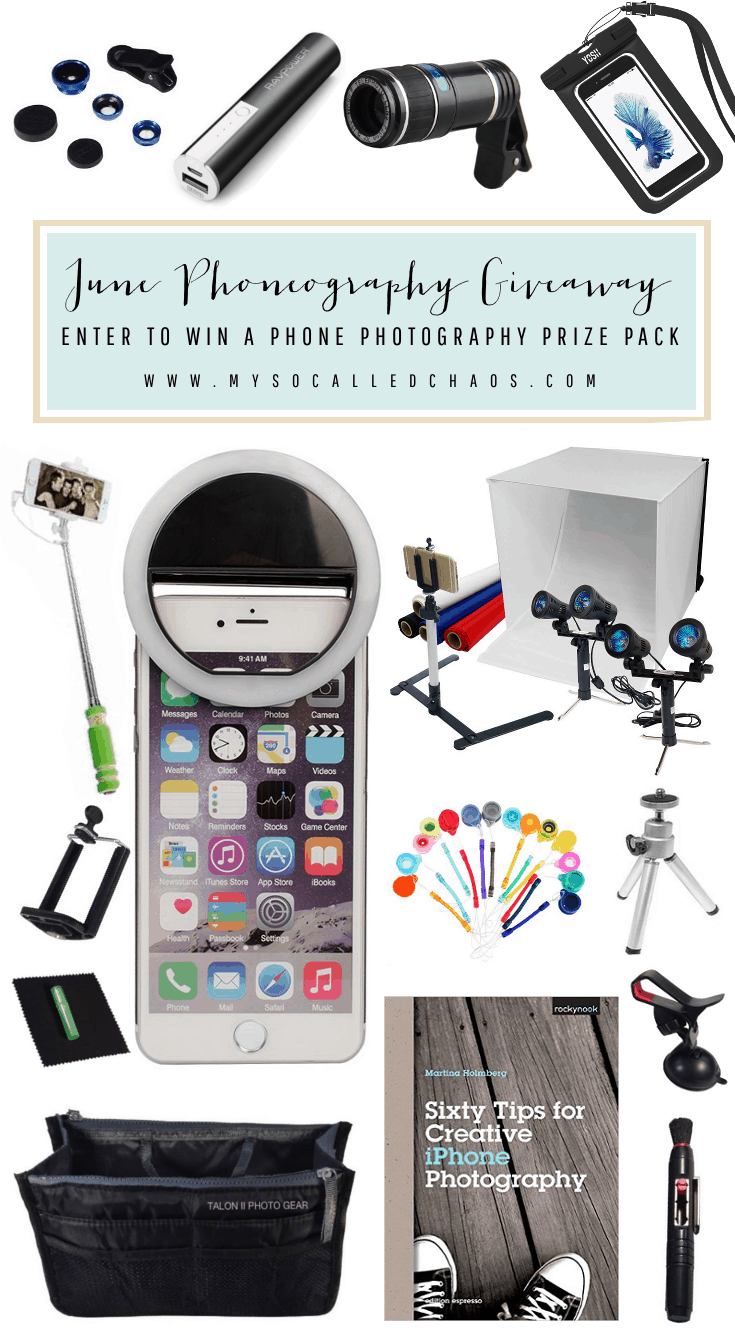 June Phoneography Giveaway
I've teamed up with Angie from My So Called Chaos and a group of other awesome bloggers to give away a big prize pack of goodies* that will help you take better pictures from your phone, i.e. "phoneography" — photography you take with your phone! Get it? Phone + photography = phoneography. 😉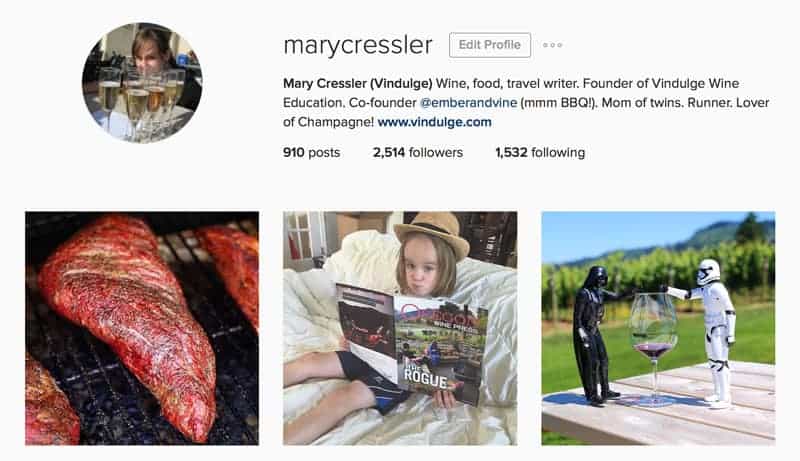 This month's theme is all about Instagram, the obvious choice as it's all about sharing photos. I'm a bit obsessed with Instagram these days (you can find me at @marycressler, hi!) so I'm stoked that this was the focus. Angie asked all of us who our favorite Instagrammers were and we shared our answers on her site (you can see her post here).
The Details
This month's giveaway is open worldwide** and ends at 12AM MDT on 07/12/16. Entering below agrees to all terms and conditions within the Rafflecopter widget. There are several ways to enter, increasing your odds of winning. Just click the Rafflecopter widget and enter away. Good luck!
*Prize inclusions depend on availability, may not be entirely as depicted in the photo.
**International Winners will receive a cash prize of $150 due to shipping restrictions.
What about you?
Are you on Instagram? What's your IG handle, and who are your favorite people to follow (besides @marycressler of course 😉 ). I'd love to know!
---
Want more? If you liked what you read you can subscribe to Vindulge and have new posts delivered directly to your inbox.