I have three words for you – Cranberry. Wine. Meatballs.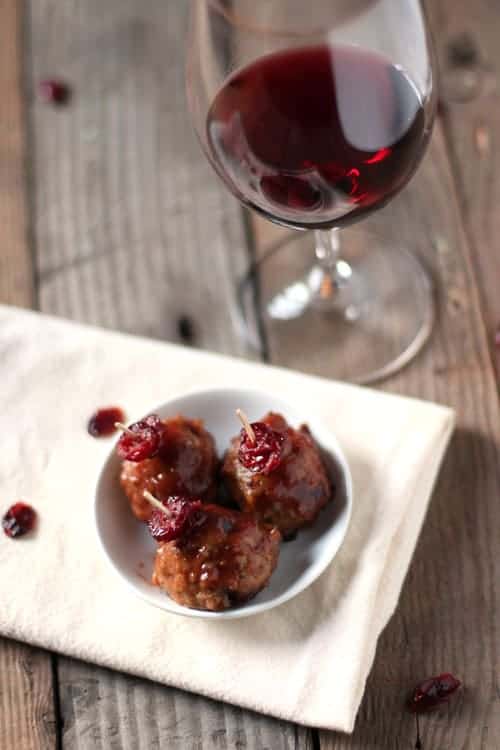 All of these things are combined to make these sweet, savory, and purely delicious meatballs.
They are also one of my favorite holiday appetizers incorporating a seasonal staple, canned cranberry sauce, and they are the perfect snack to take to holiday parties.  Sweet, savory, and pure deliciousness.
I share the recipe along with wine pairing ideas over on VineSleuth Uncorked. Check it out here.