I learned early on in my marriage that date nights were important to keep the spark going and reduce stress from our daily lives. But after having kids, they became an absolute must (anyone else feel that way?!). All of our family lives out of state, which means no free childcare on call.
And, while we do have some amazing babysitters nearby whom I love and appreciate (you know who you are!), it can get very expensive going out as much as I'd like.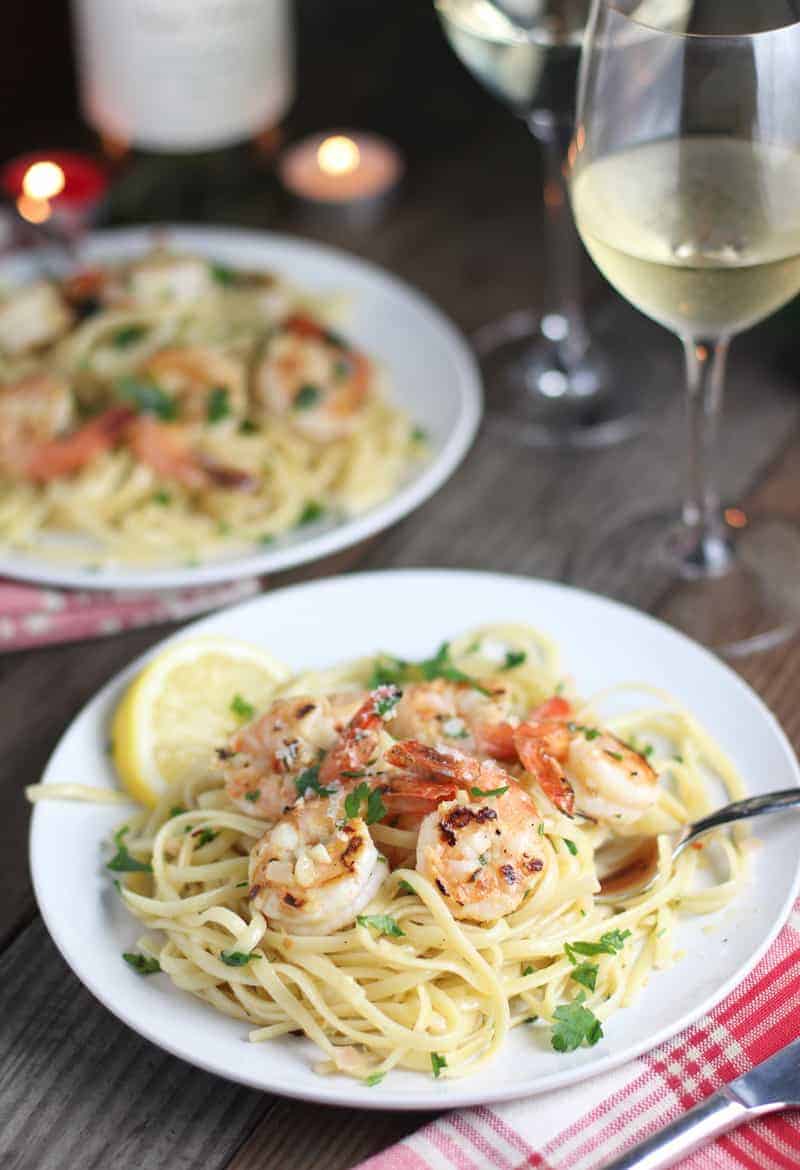 Luckily, we don't let that stop us from enjoying date night. No sir. We just do date night at home after the kiddos go to bed. Make a quick, easy, yet elegant dinner, throw in some wine… boom!
I wrote about date night at home in my latest article for Wine4.Me including a recipe for a light, fast, yet elegant recipe – grilled shrimp pasta with white wine and butter sauce.
"This grilled shrimp pasta is one of my favorite date night dinners to make. It comes together in no time, is elegant and light, and it won't weigh you down. I'm not a fan of white wine/butter sauces that are too rich, liquidy, and heavy. This recipe has the perfect amount of liquid and aromatic wine sauce to flavor the pasta but without the greasiness found in many restaurant versions of this dish. That's one of the benefits of making this at home – you get to control the ingredients!"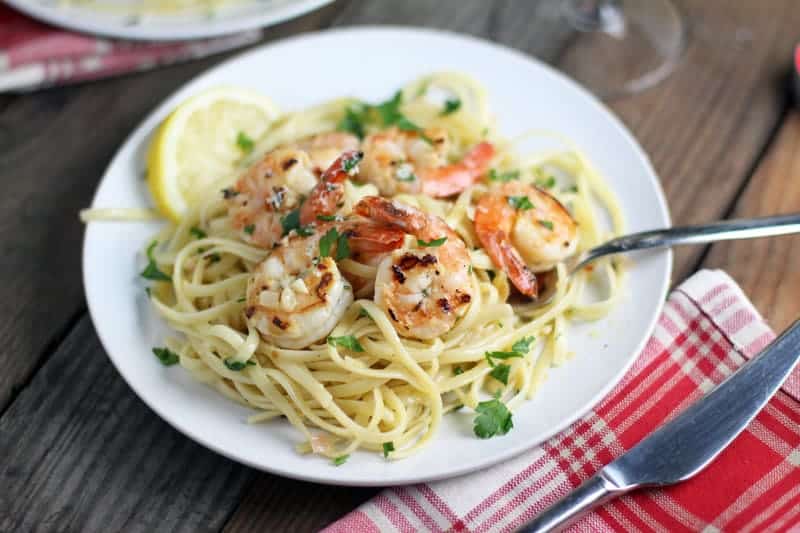 Read more, and get the recipe and wine pairings for Grilled Shrimp Pasta over, on Wine4.Me.
Meanwhile, I'd love to hear if you celebrate date night at home? Do you have any good recipe ideas to share?
---
For more recipes and wine pairing check out the Recipe Index.
Want more? If you liked what you read you can subscribe to Vindulge and have new posts delivered directly to your inbox.
Or just follow along here: