Next to sparkling wine, food and wine pairing has to be my all time favorite subject to write and about and teach.  Some could care less, but for others it's a topic in the wine world that can cause heated debate.  Just mention pairing wine and chocolate to a group of wine enthusiasts and you'll get a slew of strong opinions (mostly negative!).  Yet, even the most experienced sommeliers will tell you that when it comes to pairing food and wine the most important "rule" is to drink what you like.  But what if your favorite wine is a zesty acidic sauvignon blanc and you're about to eat a juicy grilled steak?  Will that rule work here?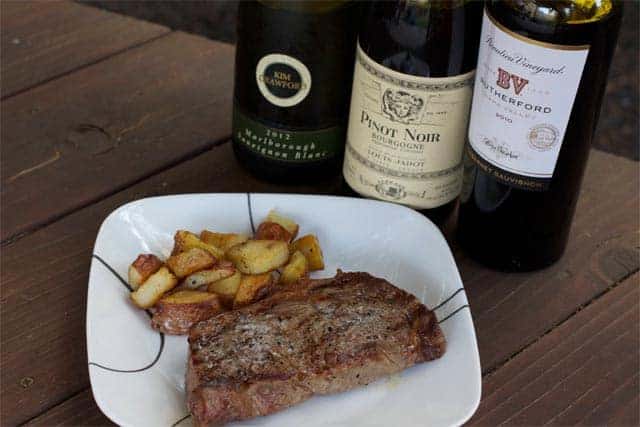 I answer that question, and several more in my latest article for VineSleuth Uncorked, all about the art of pairing wine and food.
I tackle the #1 rule – Drink What You Like — but also encourage you to consider some other factors when deciding what wine to open with your meal, and vice versa, what foods will go best with the wine you wish to open.
I also offer a bonus homework assignment for you if you're up for the challenge…. Afterall, it is back to school season. Don't worry, this assignment is much more fun then double checking your kids algebra homework 😉
Head over to VineSleuth Uncorked and check out the article and let me know what you think!
*****
Want more?  If you liked what you read you can subscribe to Vindulge and have new posts delivered directly to your inbox.