With grilling season in full swing (did I really just type that?), outdoor cooking fanatics have eagerly dusted off their grills and started cooking up the usual suspects: burgers, steaks, and dogs. But what about the less usual suspects, like grilled fish and vegetables?
In my most recent articles for Wine4.Me I write about some of my favorite things to grill that aren't your typical grilled meats, starting with this awesome dish – Cedar Plank Grilled Halibut.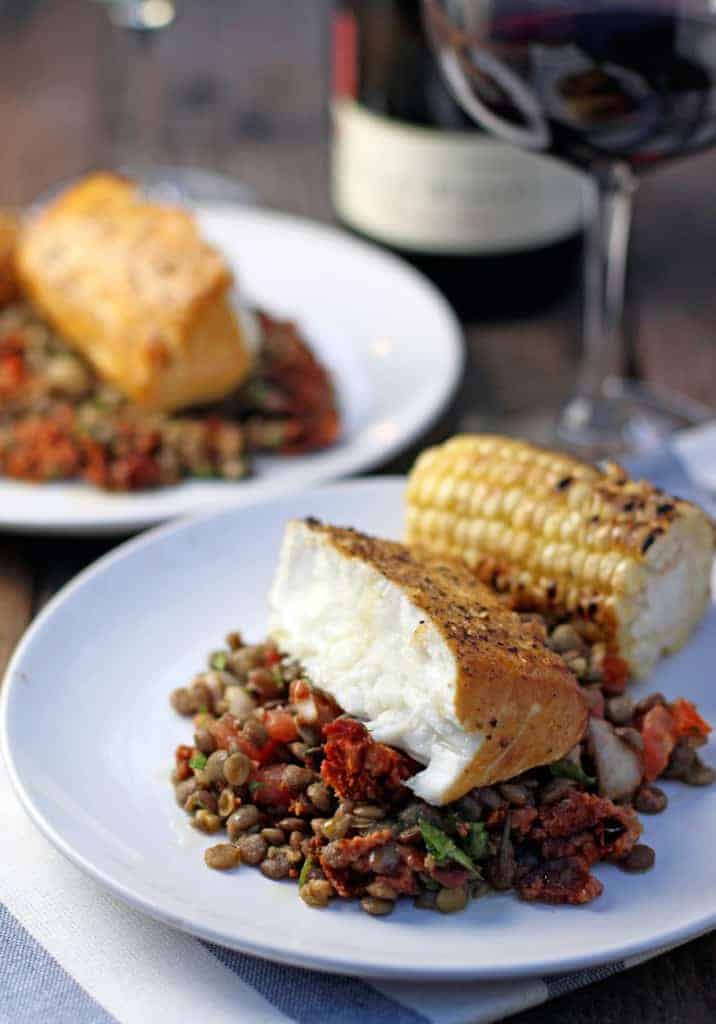 "I love grilling fish, but one may not suspect that you can attain that added smoke flavor, not to mention that some people are intimidated by how delicate fish can be when cooking. Add a cedar plank to give it a bit of a smoked character and eliminate the complexity of trying to flip a delicate piece of fish at the same time – it's the perfect combination."
Throw in a comforting smoked sausage lentil salad and you've got yourself a white fish that you can easily pair with red wine.
See Cedar Plank Grilled Halibut Recipe and Wine Pairing HERE.
What about the veggies?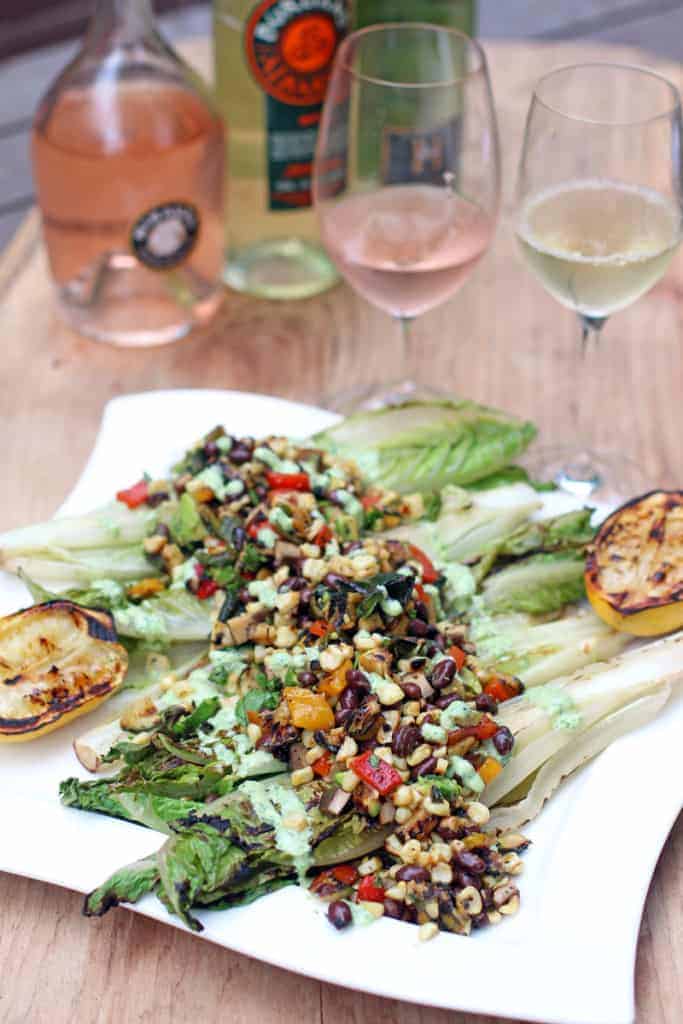 Leave it to Sean (the hubby) and he would live off grilled or smoked steaks, alone, forever, and ever, never to see another vegetable for the remains of his days. So when it's my turn to come up with a dinner game plan, it usually looks something like this.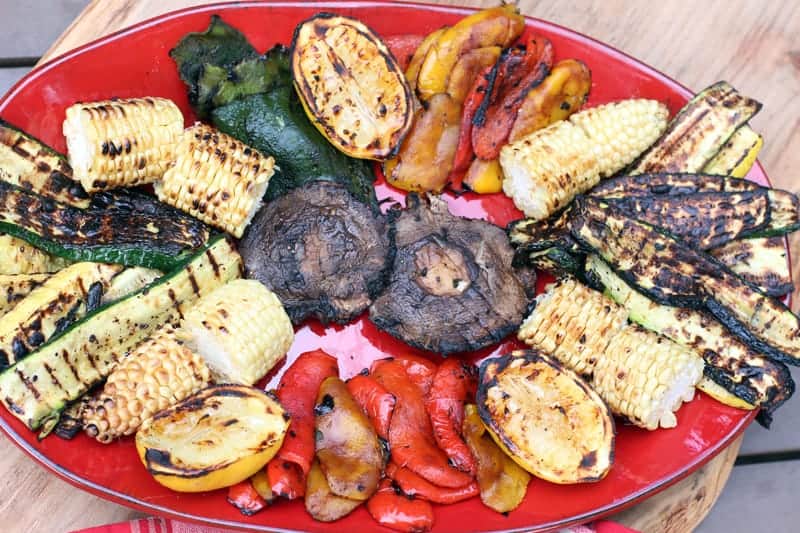 Vegetables, for as far as the eye can see.
I love me some grilled veggies with that delicious little char on the edges. Tender, sweet, and perfect all alone. However, they can get a little boring when you do vegetable skewers night after night. So I decided to take the grilled veggies and dice them up into a delicious salad, and serve them over some grilled romaine (yup, even the romaine is grilled), and drizzle some creamy fresh cilantro lime dressing over the top. OMG. Please try this at home!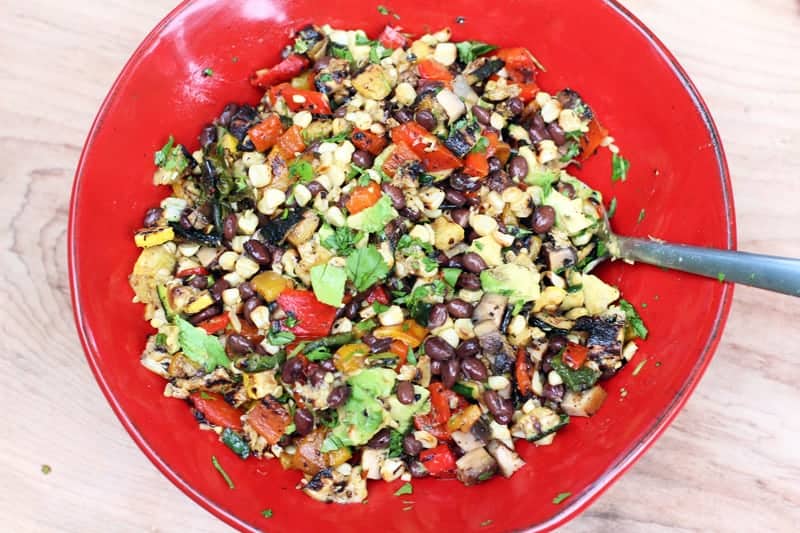 Check out my recipe for Grilled Vegetable Salad with Cilantro Lime Dressing HERE.
---
Incidentally, both of these recipes would be fantastic for 4th of July if you were looking for something fun and different to grill up!
---
For more recipes check out the Recipe Index.
Want more? If you liked what you read you can subscribe to Vindulge and have new posts delivered directly to your inbox.
Or just follow along here: