"It's definitely that time of year. Fall flavors, comfort food, and anything that pairs with football, like this turkey chili recipe. Now I'm not the world's biggest football fan (shhh, don't tell my friends!), but I sure am happy to attend any kind of gathering or party where fun festive food is at the centerpiece and I can yell at the TV for reasons I don't understand (really, I'm there for the food!)."
"While most people can agree that chili is one of the ultimate fall comfort foods, not everyone can agree on its compatibility with wine. I guess it's easy to assume chili is super spicy, rich and concentrated, and filled with hearty red meat. That is definitely not always the case!"… read more.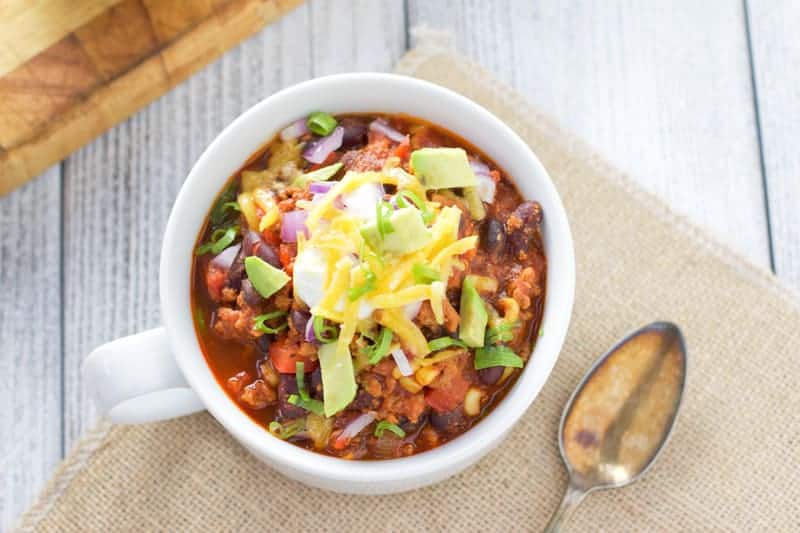 MY LATEST VIDEOS
This month on Wine4.Me I debunk some of these chili and wine pairing myths, and share one of my oldest and favorite chili recipes. It's so so good!
Check out Turkey Chili Recipe and Wine Pairing on Wine4.Me.
---
Speaking of chili…
If you're in the mood for a heartier, meatier, spicier, and richer chili, then you can click over to one of the most popular recipes on this here site — Smoked Brisket Chili. We make this chili more than I'm comfortable admitting here 😉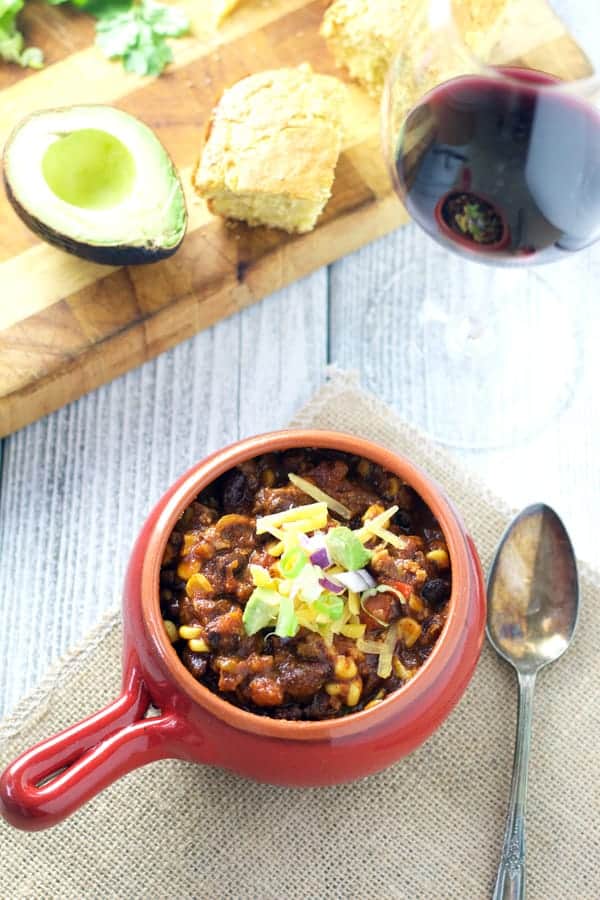 While the turkey chili above is healthier, leaner, lighter, less spicy, and more family friendly (not to mention wine friendly), the Smoked Brisket Chili is a mean and macho and not for the faint of heart. It's also dangerously addictive.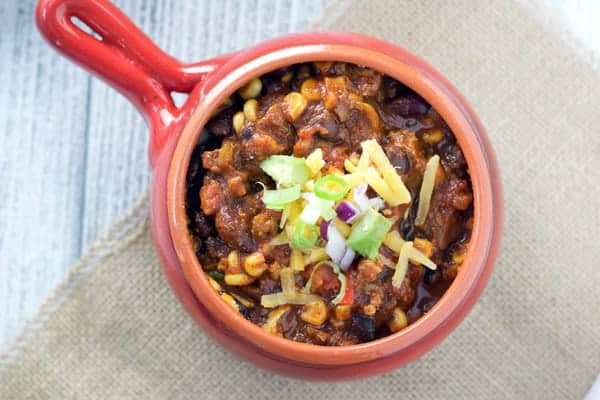 And if that didn't convince you….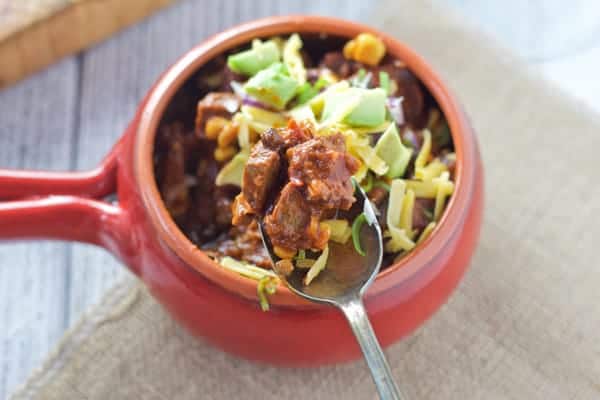 Just look at those chunks of hearty, tender, smoky, mouth watering brisket!
You can get the recipe for Smoked Beef Brisket Chili HERE.
---
For more recipes check out the Recipe Index.
Want more? If you liked what you read you can subscribe to Vindulge and have new posts delivered directly to your inbox.