Here in New England I don't think we are alone in finally being able to embrace and celebrate spring.  It seems to be late everywhere in the country!  Geez!  After rain, rain, and more rain, I'm ready to bust out the grill, start embracing the freshness of springtime, and get my gardening gloves on, stat!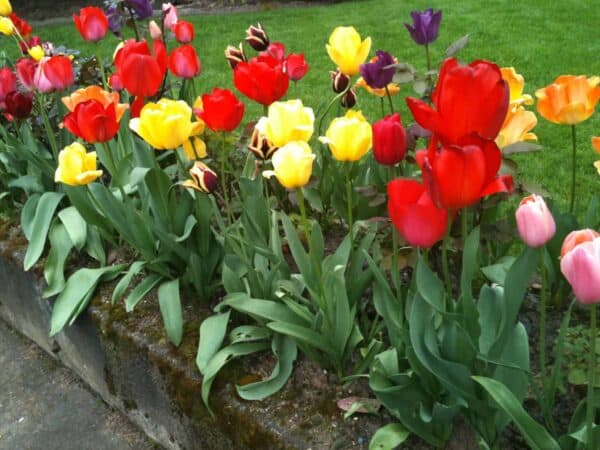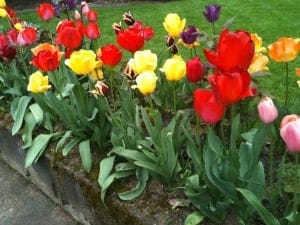 Wherever I am living, once spring finally arrives, I start to think about change and growth.  This often involves cleaning, purging, starting new and fresh, getting my life ready and in order for a nice long summer (because let's be honest, that's what spring is really about; prepping for summer, right!)  So when it comes to wines I also start craving something new, different, fresh, a change from the same ol standbys (Chardonnay, Riesling, Sauvignon Blanc, etc).
So if you're anything like me and you're ready to change things up and freshen up our lives and wine selections, then try some of these alternatives to your typical white wines along with some value examples for each style.
For most of these wines I went shopping at a local wine shop.  I finally found a good wine shop here in the Hartford area that I trust and has a pretty good selection of both interesting value driven wines (aka not your typical grocery store brands) as well as some great splurge wines.  The others (labeled with a *) were samples sent from PR companies or wineries.
Chenin Blanc
This grape variety hails from the Loire valley of France where it produces some beautiful wines with high acidity often developing flavors of apples, lemons, quince, and honey as well as some pretty floral characteristics.  You'll find Chenin Blanc growing in many wine-producing countries these days.  Good examples can be found in California as well as South Africa where it is the most widely planted variety there (and is also known as "Steen"), where it tends to have riper fruit flavors, and can often be found at wallet friendly price points!
For a good value check out: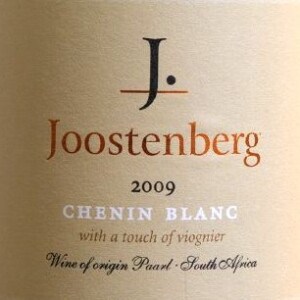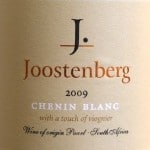 Joostenberg Chenin Blanc 2010
$11 |  13.5% abv
Sourced from vineyards in Paarl, South Africa, this easy-drinking medium bodied wine is made mostly from Chenin Blanc (95%) with just a touch of Viogner (5%).  Fresh, fun, ripe and refreshing with lots of peach and apple flavors, and a touch of crisp minerality.
Moscato
A nice refreshing alternative if you're a fan of Riesling.  Look for those from Italy.  They are typically made in a style that can be slightly sweet, slightly effervescent (not sparkling, but with a slight fizz) and usually very refreshing.  That fizz, combined with its subtle sweetness make them excellent choices for brunch or daytime sipping. They are often low in alcohol as well, so you can drink all afternoon long while you prep your garden for summer without making you desperate for nap!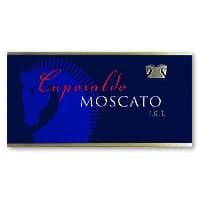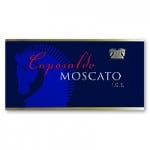 Try Caposaldo Moscato, Italy *
$14 |  7% abv
Very fragrant with sweet scents of peach and juicy apricot.  The label identifies it as "frizzante" which is just another word for effervescent or slightly fizzy.  Refreshing and very low in alcohol (7%) so you can sip this one starting with breakfast and it won't leave you woozy by lunchtime 😉
Even the hubby drank this wine with ease (and he's not one for sweeter style wines).  Put this one in an ice bucket, take it into your garden, and get to work while this wine keeps you refreshed all afternoon long.
Soave
If you're into Italian whites like Pinot Grigio, try Soave. Pronounced "So-AH-Ve", this is dry white wine from the Veneto region in northeast Italy. The principal grape variety is Garganega.  These wines are typically crisp, zesty and often complex and good for pre-dinner drinks, as well as appetizers, soups and salads.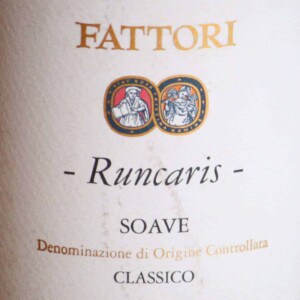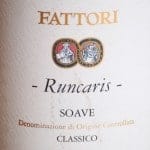 2009 Fattori Runcaris Soave Classico *
$13.95 |  13% abv
Fresh orange peel and lemon zest start out this fresh, summery wine with more lemon, lemon zest and lots of zing on the palate.  Think "Z's"; zesty, zingy, zany.
Definitely one to drink once those warm days hit.  Just wait for that first 80+ degree day and go to town with this wine. It is light and simple, but if you can find it for under $10 check it out for its sheer value.
Grüner Veltliner
Say it with me, "Groon-er VELT-lynn-er". This grape variety is most closely associated with Austria where it is the most widely planted grape.  You can generally expect a fresh, bright, slightly vegetal scented wine with notes of flowers, citrus, peach, and white pepper.  Although one of the signature characteristics of Grüner is a spicy, peppery nose, the wines can be light, bright and simple or they can be rich and profound and are usually medium to full bodied dry white wines.
Sommeliers generally love Grüner because of its versatility as a food pairing wine since it pairs well with challenging ingredients (especially those found in springy green veggies like asparagus and artichokes; two veggies that I LOVE to grill).  Speaking of, my best friend makes the most delicious grilled asparagus appetizer (I'm stalking her for the recipe, coming soon), and in the past it has been a killer for any wine pairing, but not with Grüner. Bring it!
Markus Huber Grüner Veltliner Traisental 2009 aromatic, great acidity, spice and great balance for around $20 or look for the same producer's value brand "Hugo" for around $10-$12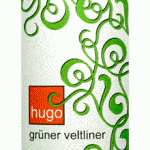 Hugo Grüner Veltliner
$10  |  12% abv
You'll find apple, pear, lemon, lime and a savory lingering minerality.  It has a lot going on for a $10 wine!
Don't get me wrong, there is no shortage of fantastic white wines you can chose from this spring but these four are a great start if you're looking to change things up a wee bit.  So what are you waiting for?  Even though it may seem late in the game this year, let's get this spring started!