Refreshing summer white wines
It's usually around this time of the year when you see articles about things to help you "beat the heat," whether it's drinks, cocktails, activities, you name it. We started the summer out on a hot note. In May and even early June we saw some high numbers here in Portland (and I was secretly loving it). In other parts of the country, like my hometown of Phoenix, they saw some crazy hot temps (like in the 115-120 range). That's some serious heat!
But as of late, we've seen some pretty gloomy weather here in PDX. They used to say that summer doesn't officially start in Portland until the 4th of July. Well you know what? I was wearing jeans and a sweater on the 4th. It was cool and overcast most the day. And it's pretty much been that way for ever since. And I'm over it!
So I'm going to pull a trick out of Field of Dreams here and try the "if you drink it (summer wines), it (summer) will (FINALLY) come."
I'm going to only drink my favorite style of summery wines until we see the return of real summer weather. I'm talking to you sun. I want you to reveal your pretty face and leave it!
Summer Favs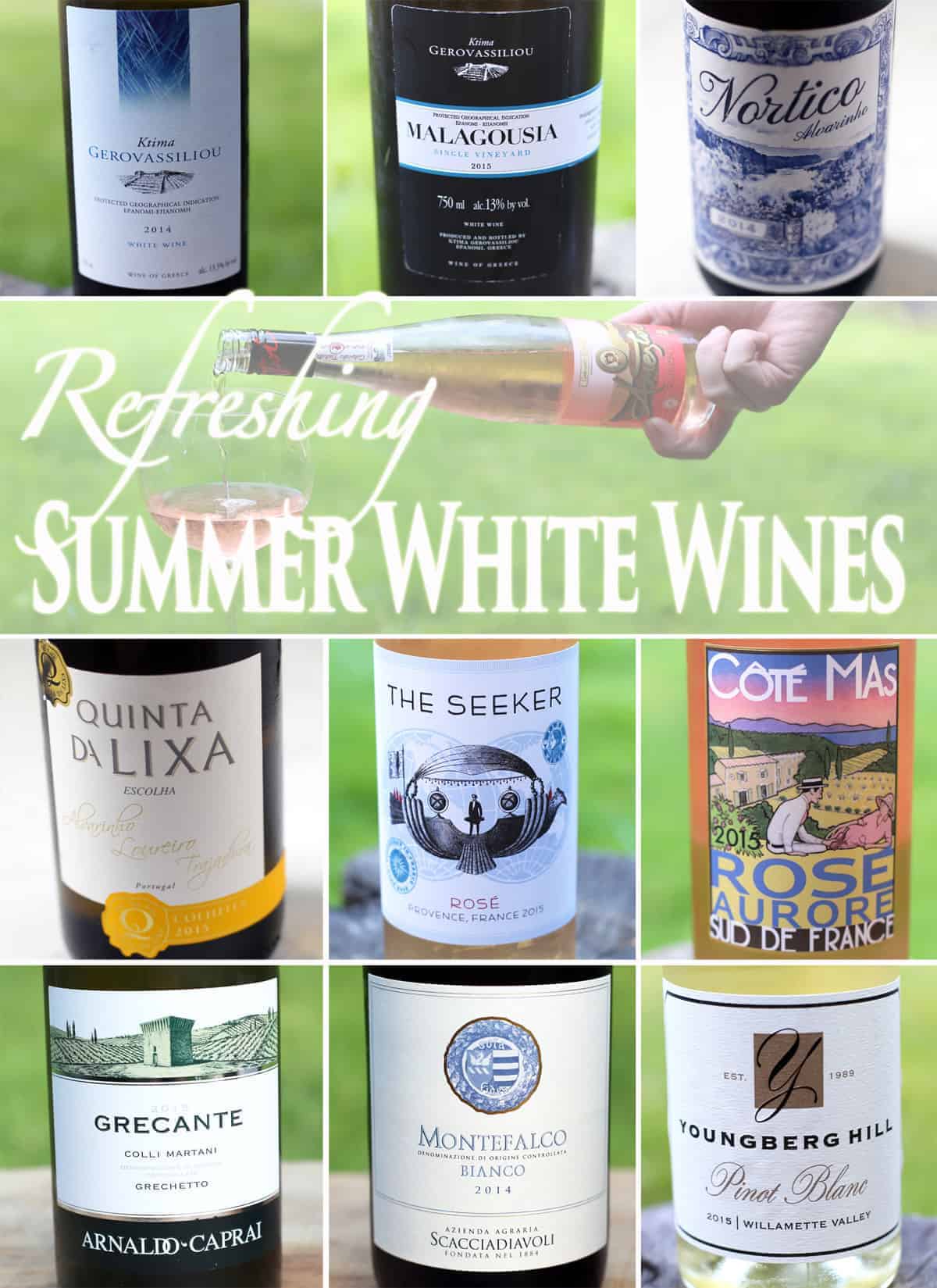 When the weather spikes and the sun is beaming I look to beverages that are cool and refreshing – something to quench my thirst. I'm not looking for anything that's going to make me contemplate the complexities of the world while swirling endlessly and taking detailed notes. There's no time for that when it's hot outside and all I want is to cool down.
So often, when I'm shopping for wines for a specific purpose (like hot weather), I'm thinking back to places where I've experienced the perfect combination of hot weather and great wines – like Greece.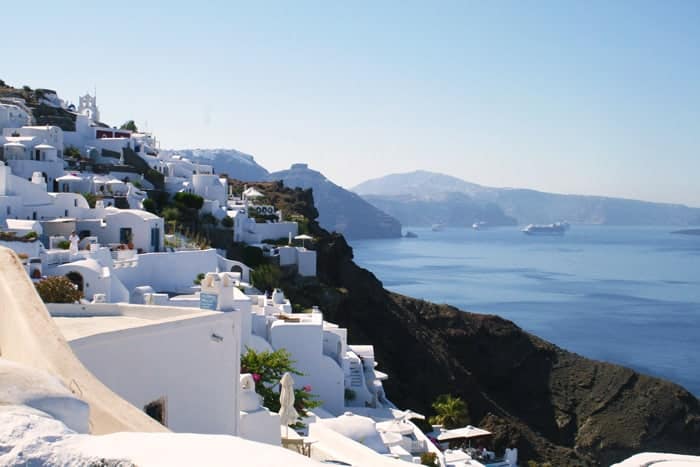 2015 Domaine Gerovassiliou Malagousia (Epanomi, Greece)
The grape Malagousia (pronounced Mah-la-goo-zia) was once on the brink of extinction until Greek winemaker Vangelis Gerovassiliou set out to save it back in the 1970s. Since then there has been a rebirth of the grape throughout the country. The total number of planted hectares is currently unknown, we do know that it is grown throughout Greece and is the fastest number of the new plantings of any other grape in the country.
This example of Malagousia is highly aromatic with striking floral aromas. Underneath you'll also find layers of lemon and lemon zest, juicy pears, and even a little apricot in there. It's a little rich in the body, but has a refreshing finish. It had me craving grilled seafood.  13% abv | $23
2014 Domaine Gerovassiliou Estate White (Epanomi, Greece)
This is a cool blend of 50% Malagousia and 50% Assyrtiko (a grape I know quite well from its acidic and citrusy wines from the island of Santorini). This blend, from much further north in Macedonia, reminded me of Sauvignon Blanc at first. It was super zesty and citrusy with some pineapple aromas. It's rich at first and has this saltiness on the palate, leaving a savory salinity and lime zest lingering on the finish. I want to be on a boat in the middle of the Aegean Sea eating oysters with this wine! Can't think of a better way to enjoy a hot summer day. Anyone want to join me?   13.5% abv | $20
Next up on our summer wine roundup we've got some Vinho Verde
Now Vinho Verde is known best for their low alcohol slightly effervescent and super inexpensive wines. I used to refer to them as "Sprite without the sugar." They're lemon-limey and ultra-refreshing. This is a blessing and a curse for the region, because they're not ALL like this, despite Eric Asimov dubbing it "Portuguese for 'Cheap and Cheerful." A few things you may not know about Vinho Verde:
Vinho Verde is the largest DOP (region) in Portugal, located in the cool, rainy northwest part of the country.
Not all wines from Vinho Verde are white – in fact, a growing number of producers are also producing rosé wines.
Several grapes grow in the region, with Alvarinho (also known as Albariño nextdoor in Spain) being one of the most important.
For more on giving Vinho Verde some much deserved love and respect check out this piece on Punch on the region and its dueling identities.
I still love me that cheap and cheerful kind from time to time (especially when the sun is blazing and I'm drinking wine like it's water while soaking my feet in the pool). But here are a couple of others to consider.
2014 Nortico Alvarinho Vinho Verde (Minho, Portugal)
This wine showed some bright lemon and tropical flavors at first (some pineapple, banana) and some melon. It's very fresh, clean, and crisp with a little bit of that effervescence that I enjoy from the wines of the region. It finishes with just a touch of salty/savoriness. I'd sip on this easy-peasy on a hot day. It' would be a good one for a summer salad with some grilled chicken or shrimp with a fresh squeeze of lemon. 12% abv | $15
2015 Quinta da Lixa Vinho Verde, Colheita White Blend (Vinho Verde, Portugal)
A blend of Alvarinho, Loureiro, and Trajadura, this citrus driven wine is vibrant and crisp. You immediately get that fresh effervescence and flavors of lemon, white grapefruit, and lime. As the wine opens up some tropical notes are revealed and the crisp citrus starts to resemble more sweet Meyer lemon. More of those "typical" Vinho Verde notes of lemon-lime, this is a nice poolside sipper or with light summer salads, or as an aperitif.   11.5% abv |   $12
We can't talk about summer sippers without talking about rosé.
2015 The Seeker Rosé (Côtes de Provence, France)
This wine was quite nice with a mix of sweet strawberry and tropical aromas. As it opens you get a mix of different red berry notes. Crisp and dry on the finish, it's a pretty straightforward light dry rosé, but definitely easy drinking and thirst quenching. Open this one and sip as you're prepping dinner, or sitting on the back patio reading a magazine.   13% abv | $14
2015 Paul Mas "Côté Mas" Rosé Aurore (Pays d'Oc, South of France)
Maybe it's because it's peach season, but this wine had a pretty peach colored hue to it. And once again I'm totally digging this super-value-priced southern French rosé found for under $10. It's rivaling this bad boy we started buying this past spring. You get a lot from this wine for the price – crisp aromatics, red berry focused (freshly picked strawberries and some cherry), some sweet Meyer lemon, with fresh acidity. Awesome value. This should be your Tuesday night rosé. 13% abv | $8
Additional Summer Sippers
No real rhyme or reason for choosing these wines other than they're refreshing and awesome on a warm summer evening.
2015 Arnaldo-Caprai Grecante Grechetto dei Colli Martani (Umbria, Italy) 
I loved this wine when I first tasted it a few years ago at the winery in Umbria, and I still love it today. 100% Grechetto grapes this wine has a very expressive nose, with a mix of floral, fruity (apricots, citrus, tropical notes), and fresh green herbs. The wine is crisp and vibrant with a bright freshness. Fantastic with one of my favorite Italian appetizers of prosciutto with melon.  13.5% abv | $19
2014 Scacciadiavoli Montefalco Bianco DOC (Umbria, Italy)
Also from Umbria this wine is a blend of Grechetto, Trebbiano, and Chardonnay. This is more of a full-bodied style of wine, with lots of peach, apricot and some apples, but finishes crisp and fresh. This is a nice one for your late night summer dinners. This would pair nicely with your grilled meats, fish, and vegetable dishes.  13% abv | $15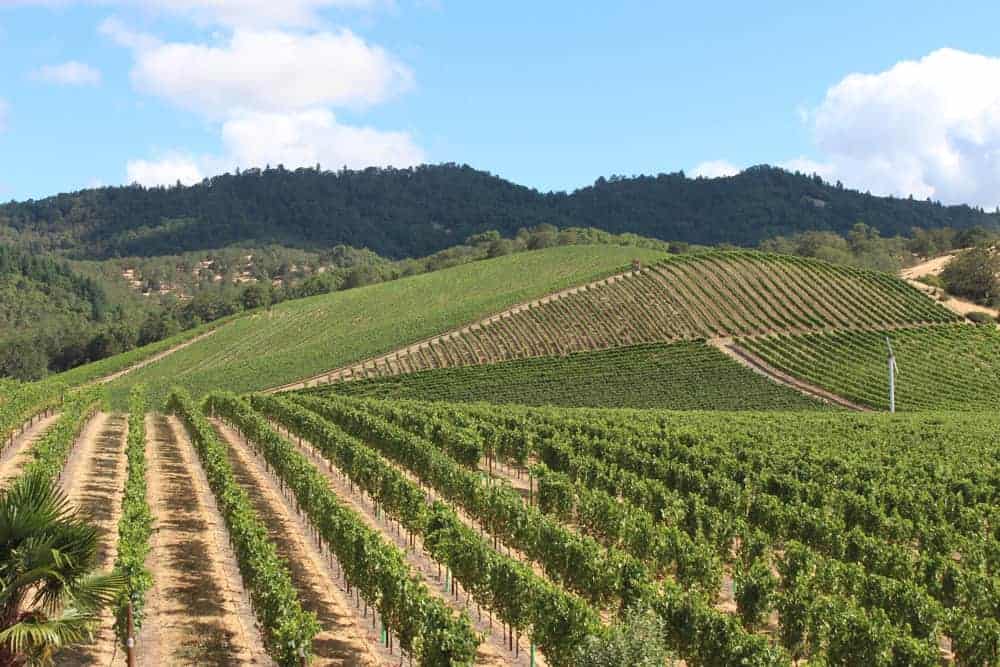 2015 Youngberg Hill Pinot Blanc (Willamette Valley, OR)
We're adding this one to give Oregon a little love. And I know this is a very non-Oregonian thing to say but it's time for some heat! There are loads of refreshing wines made here perfect for hot sun-filled days, and Pinot Blanc is one of them. Many folks reach for Pinot Gris, but the lesser known and lesser grown Pinot Blanc is one of my favs.
This one smells fresh and savory right off the bat with some lemon peel, lime, and barely underripe pineapple. There's a little floral component to it as well along with some bold fruit on the palate (passionfruit perhaps), with a dry and mouthwatering finish. This wine will stand up to your grilled chiken and fish dishes as well as a variety of summer salads. 13.1% abv | $25
---
These wines were provided as media samples for review. Click here for my review policy.