I'm giving away a prize people… better keep reading!
Today is an incredibly special day for me.  Not only is it just another day in the midst of my favorite time of the year (the holidays), it is my twin boys first birthday!  Holy wow did that year fly by!!!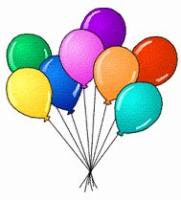 I have a whirlwind of memories and emotions attached to that very day, one year ago, December 6, 2010, when those little guys came into this world and I am so ready to celebrate.  But, since we are thousands of miles away from most of our family and friends this year, we are keeping it very low key for their first birthday. No huge party this year.  Though I am sure we will have plenty of opportunities for future birthdays to go big!
So instead, I want to celebrate virtually, with YOU – my readers. Going along with the holiday spirit of giving I want to give one lucky reader a special gift… yes, WINE!
I have partnered with Tapeña (tah-PAY-nyah) wines to have a special contest by featuring their food friendly value wines. One lucky winner will receive a prize package valued at over $100.
For those of you who may not be familiar with the brand: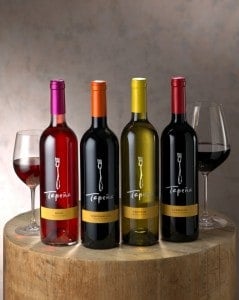 Tapeña—the wine with the little fork on the label—is a big blend of tradition, camaraderie and good taste. A fusion of the terms tapas, the American equivalent of bar hopping with an epicurean twist, and peña, a gathering of close friends, Tapeña is a food-friendly, value-priced wine at $9.99.

Tapeña is the vision of the Ferrer family, whose Spanish wine experience dates back to the 1500s. Better known for their Freixenet cava house, the Ferrers also own 11 bodegas in Spain, the wines of which are sold around the globe.

Tapeña has four wines under their label (two reds, one white, and one rosé) and all of them are included in this giveaway:

2010 Tempranillo
2010 Garnacha
2010 Verdejo
2010 Rosé (blend of  55% Monastrell, 40% Garnacha, 5% Shiraz)
What I appreciate about their brand is that they are all about food and friends, and experiencing them together along with a bottle of wine.  In Spain this is inherent to their culture!  To me, that's what wine is about – sharing it with those you love over a good meal and creating memories.  Some of my own greatest memories with my friends involve the sharing of food, wine, and laughter and this is a piece of my lifestyle and culture I wish to pass onto my own boys and something I hope they, too, learn to appreciate.
So in honor of the season of giving, and a celebration of me surviving my first year with twins  my boys birthday, I want to give a prize package to a reader in hopes that you can create some holiday memories this year with your friends and family.
The prize package will contain – a bottle of each wine (Tapeña Tempranillo, Garnacha, Verdejo, and Rosé), and many other goodies, including a very thorough and awesome Spanish food cookbook, wine charms, magnets, and a very handy corkscrew (something I can never have enough of).  A prize package valued at over $100!
How to enter:
First off you must be at least 21 year of age and that by entering you verify you are over 21.
1) Simply leave a comment here on the blog letting me know which of these wines you would be most anxious to try.
2) For an extra entry, let me know what your favorite Tapas restaurant is, anywhere in the country.  Tapas restaurants are among my favorite and I am always on the lookout for new restaurants to try out when I travel.  So please share your favorite and you will get an extra entry!
3) Let me know if you are a fan of Vinduge on Facebook or subscribe to receive email notifications of this blog and you get one extra bonus entry.
It's as easy as that.  Feel free to enter as many times as you like.  I will be choosing a comment at random, so the more comments you enter, the more likely your chances are at winning. It's like American Idol without the obnoxious teenage singers or nit picky judges, so enter all you want!
The contest will run until this Friday, December 9th so get to it!   
For more information on Tapeña please feel free to check out their website for history about their wines, some amazing looking recipe ideas, as well as information on their Tapeña Rewards program.  You can also find them on facebook, twitter, and their own blog.
Good luck!