Long ago I learned something important about myself. Much like a gas oven, there is a low flame constantly burning inside me. And all it takes is someone to light a match in order to ignite it.
In college, prior to declaring a major, I set up a meeting with my public speaking instructor to ask her if I should chose Speech Communication as a major. I enjoyed the wide range of subjects (outside of public speaking) the discipline offered and wanted to learn more. Her answer surprised me. "No", she said, and offered no explanation besides "I don't think this major is for you", despite the fact that I was getting an A in the class. Sure, I may not have been the most dynamic public speaker at the time, but her negativity at the interest I showed in the subject shocked me! That shock eventually turned into anger as I returned home that day. Who the hell was she to tell me not to major in something? I decided to channel that energy and instead of giving up on my idea I marched into the School of Communication and declared it my major the very next day — despite "Negative Nancy's" recommendation. And I am glad I did. Not only did I receive a B.S. in Speech Communication two years later, but I was also awarded "Distinguished Graduate", the top honor for a student to receive in my department, upon graduating. And if that wasn't enough, I immediately went on to earn my Master's Degree in the same discipline, also receiving the same top honor, though at a different university.
Some of the greatest professors I met along the way not only became mentors, but also ones who taught me to believe in myself, my ideas, and my capabilities.
I share this not to brag about my academic achievement many years ago, but instead to illustrate what happens when someone lights a match in my presence.
And also to announce a rather grand (or crazy as some would call it) adventure my family is about to embark on. One that will take us through Oregon, California, and every state that lies along Interstate 80 from California to Connecticut. This is not just a road trip I'm talking about — but also one involving two toddlers.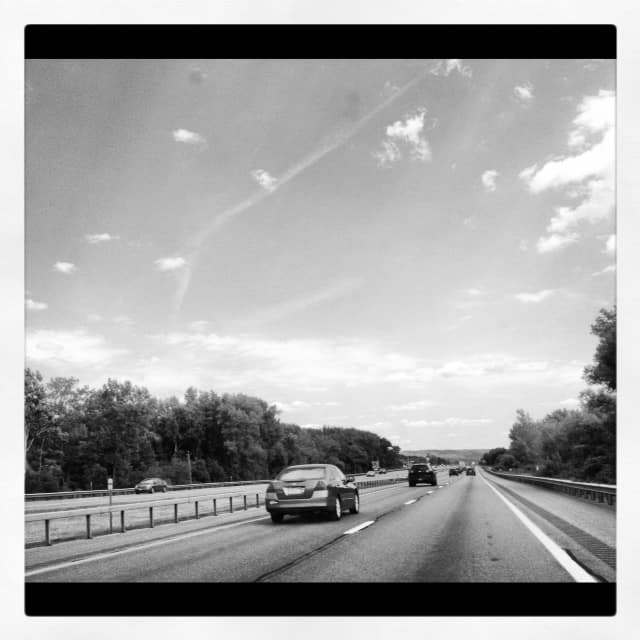 When I mentioned to family and friends that we were considering a major four week road trip — to get us to Portland where I will be attending the Wine Bloggers Conference, then onto Northern California to attend a wedding and spend time with friends and family, and then drive back home to Connecticut — the responses were unanimous. We were crazy, stupid, out of our minds. It is a bad idea and we should seriously reconsider our options.  Plus, it "wouldn't be good for the kids".
The flame was suddenly reignited.  Nobody seemed to think it was a good idea except me and my husband.
At that point the options were either a) book flights to these locations, which would be equally insane in my opinion (long flights with toddlers are no walk in the park), not to mention incredibly expensive; b) stay home, play it safe, and not go to either location, cancel my spot at the conference and not go to the wedding; or c) ignore advice from friends and family and go through with our road trip as planned.
When in doubt always chose c.
I also learned that in college.
I am not setting out to prove anybody wrong, just as I did not decide to major in Speech Communication to prove my instructor wrong. I am doing it to prove to myself that it is a good idea, and to not lose trust and faith in myself and my capabilities.
I've been on dozens of road trips, and driven across the United States multiple times. But never before have I attempted a trip lasting so long, with toddlers in tow.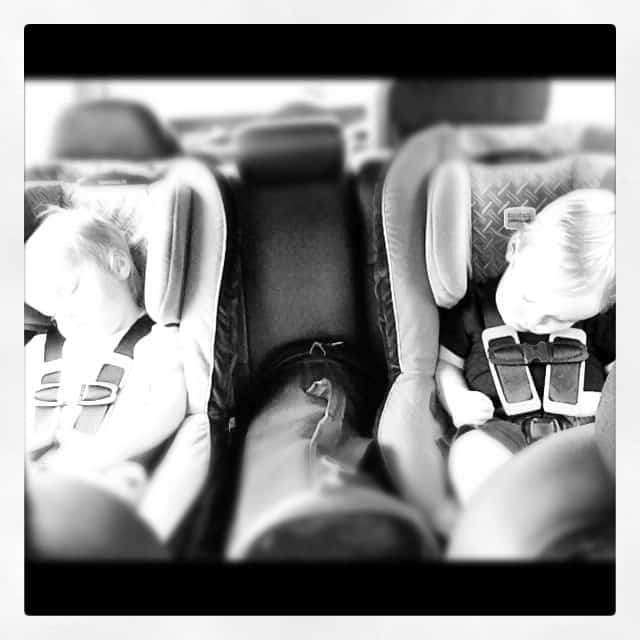 I will be documenting the journey — both in photographs and through my writing — some of it will end up on the blog, much of it will remain private.
The content of posts over the next month may be a little different than what you are used to seeing on this blog… but change can be a good thing.
I'm sure there will be frustrations, tears, patience tested to the limits, sleep deprivation, and temper tantrums, but there will also be smiles, laughter, memories, catching up with friends and family I haven't seen in years… and wine — oh yes there will be lots of wine. Specifically, wine from the two regions that originally sparked my passion for wine — California where my interest for wine began when I lived in San Francisco years ago, and Oregon where my passion became my career.
I guess you could say wine itself lit an entirely different kind of flame inside me. And I hope that one never burns out.
Cheers