Some traditions are passed along from generation to generation. Others we create. As one friend said, "they've got to start somewhere."
Movies
My mom passed along my love for Christmas movies, and there's a small handful I have to watch each and every year or it just doesn't feel like Christmas. One of those movies is Home Alone. This is the first year we let the kids watch it with us. And at the end of the movie, when Kevin's mom walks through the door, and Kevin turns around, pauses, then smiles and runs up to her giving her a big hug…. waterworks! Hubs turned to me and said, "Seriously, are you really crying right now." (No, I was sobbing.) I've seen that movie about a million times, but this year was different. It was pretty cool to get to share that movie with my little boys, who, before we know it, will be the very age of the kid in the film. And then suddenly they'll be adults starting traditions with their own families.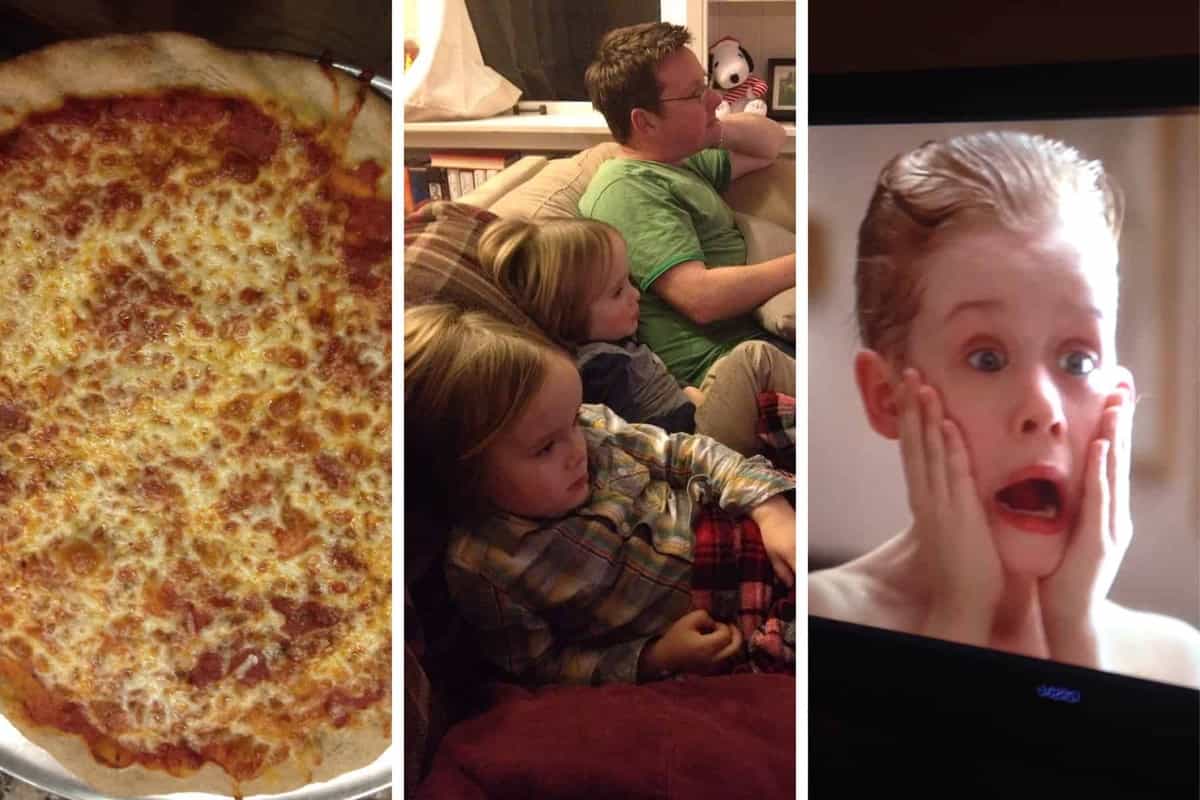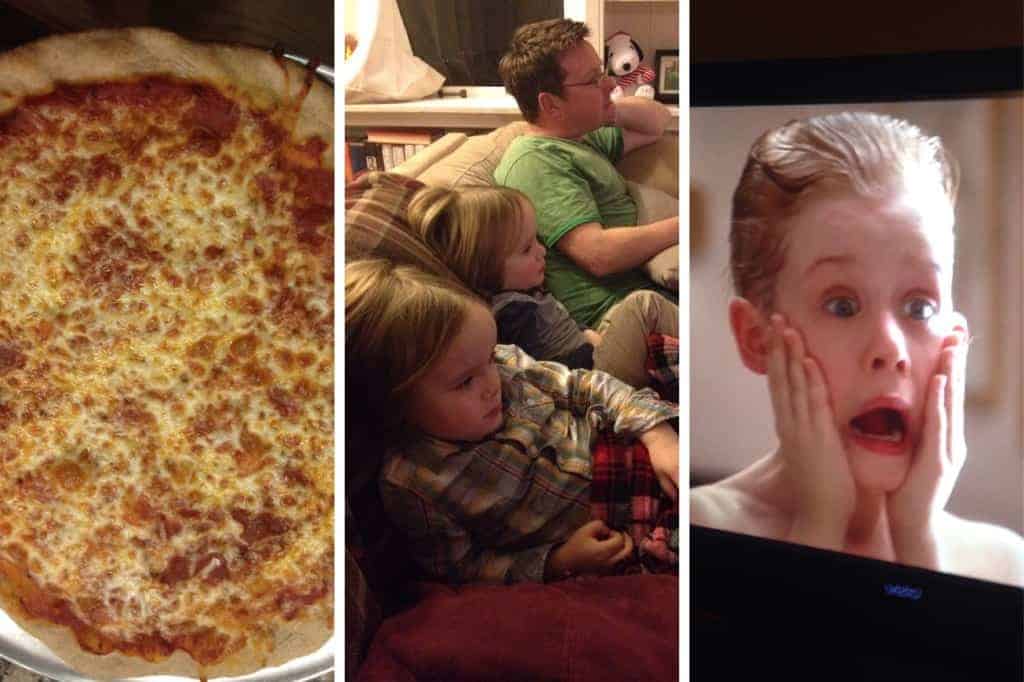 To eat? But of course, we had to order a large cheese pizza to eat while watching the movie. If we were to follow the movie, we'd drink either Pepsi or milk with our pie. Instead we opted for wine – a Nero d'Avola from Sicily. I didn't take any notes, I was too busy snuggling on the sofa with the boys to pay that much attention to the wine, but it went fantastic with the cheese pizza. I'm already looking forward to future years of eating "One large cheese pizza, just for me" and watching Home Alone.
The Polar Express
Can you call something a tradition when you've only done it for only two years in a row?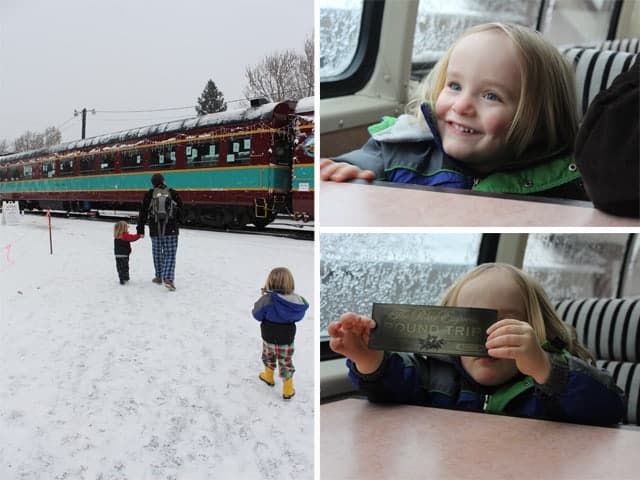 Last year, just before Christmas time, the boys became interested obsessed with the movie The Polar Express. I was a bit creeped out by the animation at first, but after the 100th time watching the film it grew on me. We surprised the boys by taking them to ride The Polar Express themed train ride at the Mount Hood Railroad in Hood River just before Christmas. They were over the moon! They were as excited as I imagine they will be the first time we take them to Disneyland. I still remember that day as if it were yesterday.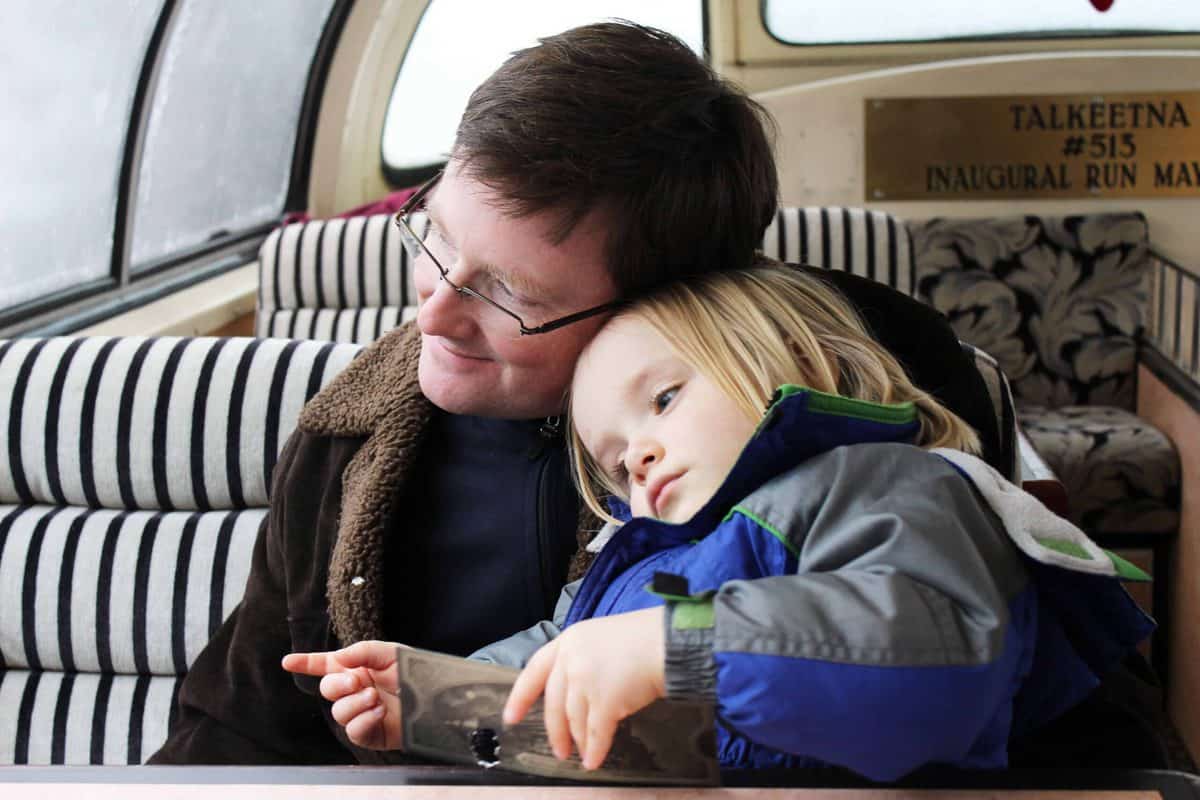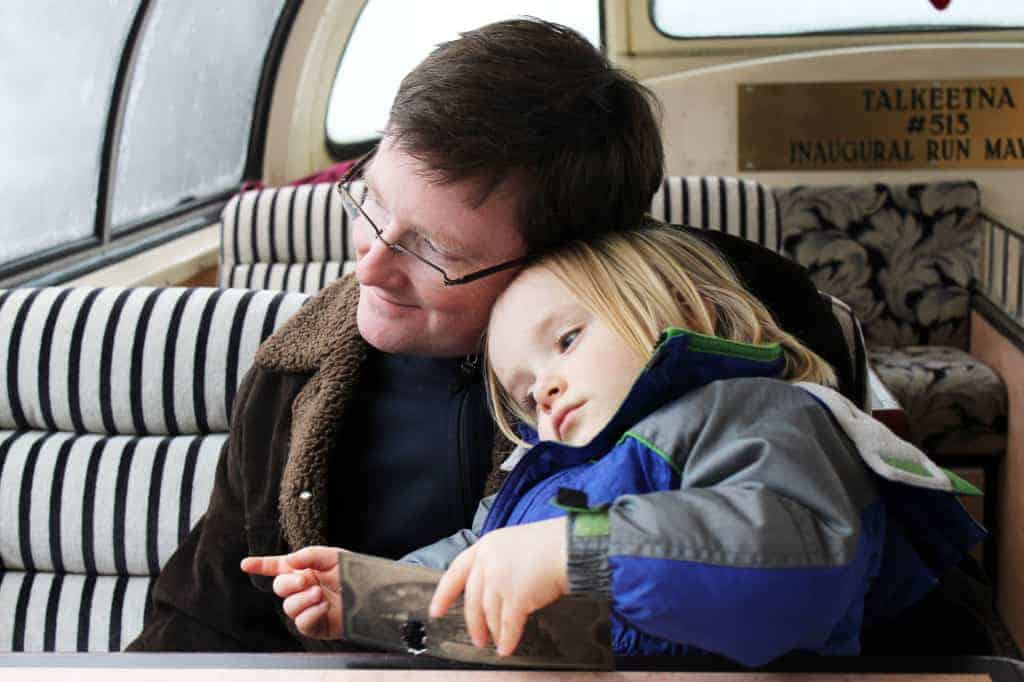 This moment!
We decided to take them back again this year and it was just as exciting as the first time.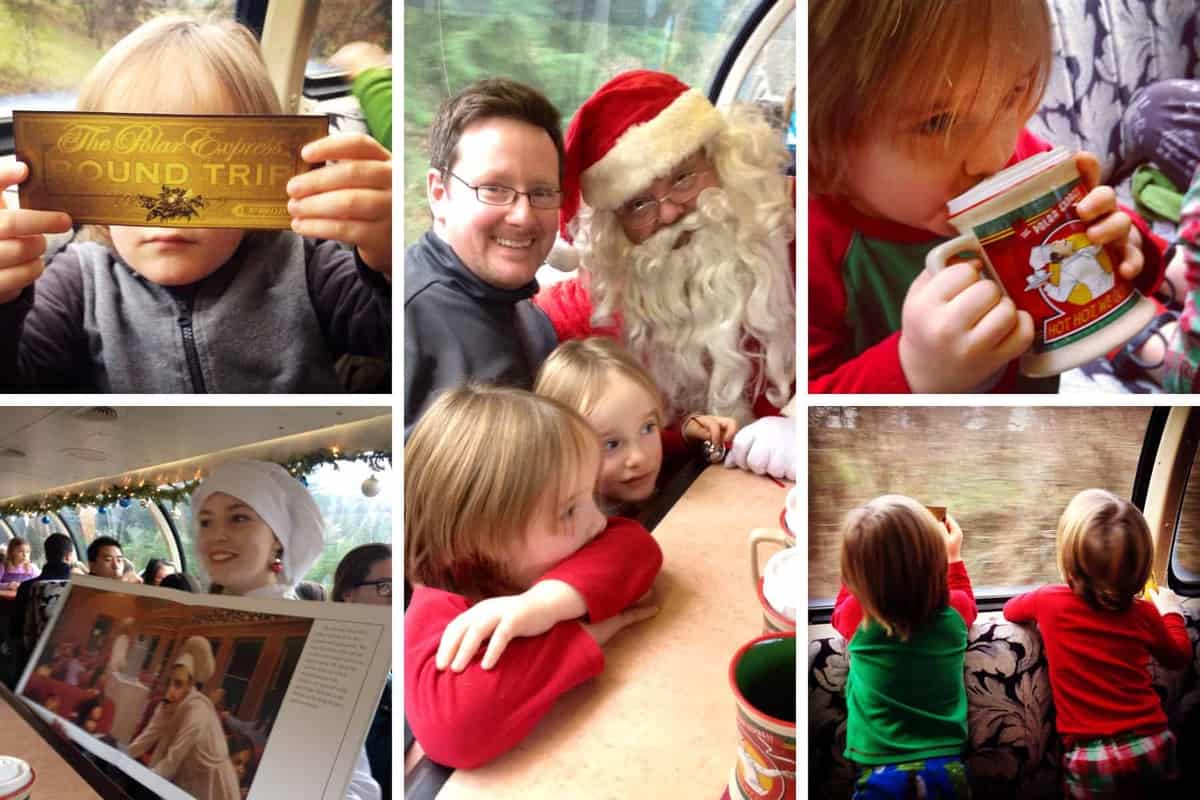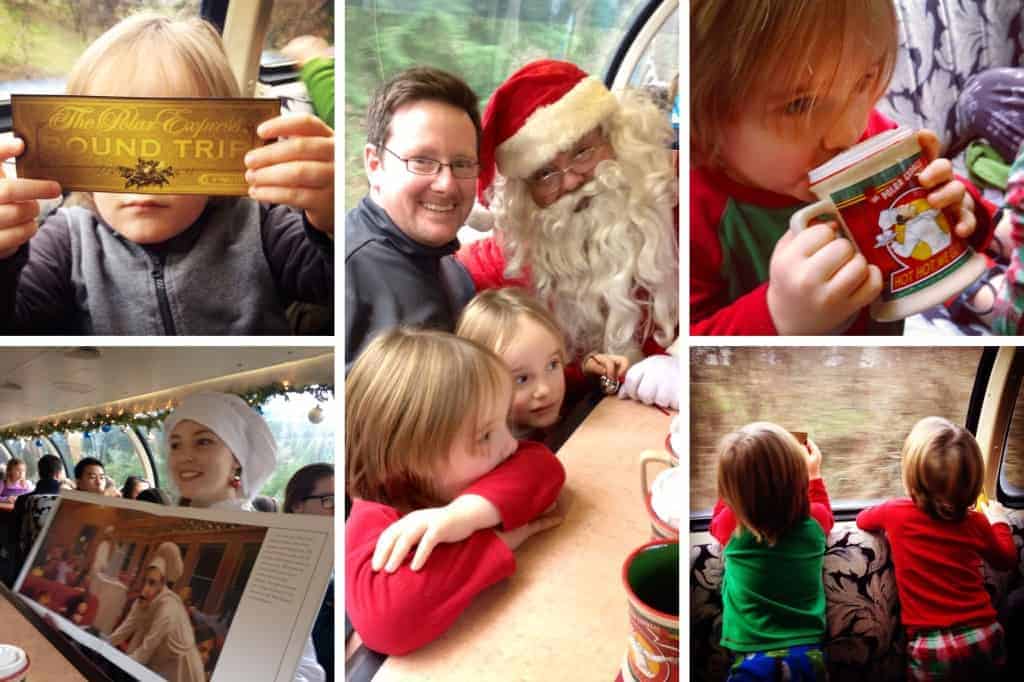 I hope they still want to ride the train when they're all grown up. If not I guess we'd have to start a new tradition.
Santa 
One timeless tradition that's shared by families everywhere, especially those with young kids, is visiting Santa. This year, our picture was… well… an epic #SantaFail.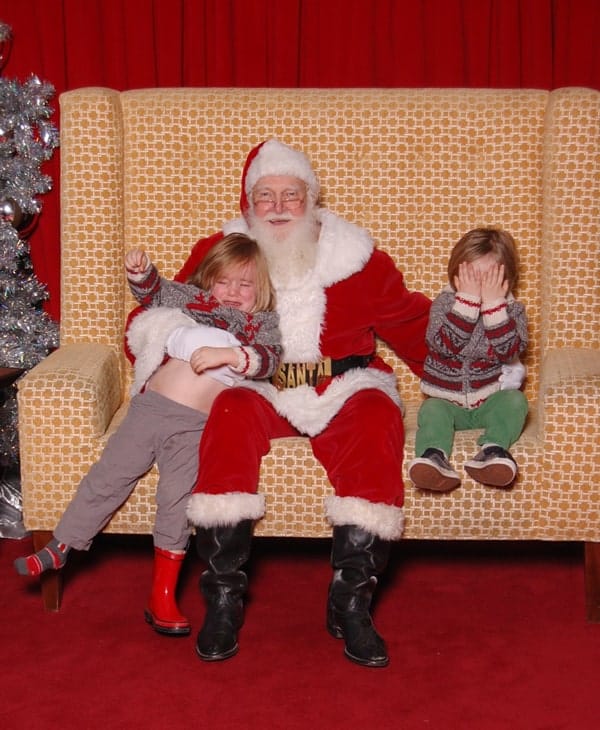 Yes, that happened.
They may hate me someday for sharing this picture. But right now it just makes us all laugh.
Merry Christmas! I wish you all peace and happiness, celebrating old traditions, or starting new ones with your loved ones this year.