It may seem like I have been MIA again here from the blog, but I can assure you I'm still here.
Over the last few weeks I've been through hurricane Irene, leaving us without power for three days, then we moved to a new city (while juggling the now 9 month old twins), followed by 3 more days of no power, followed by a minor basement flood.
Wow, just that one run on sentence alone made me tired and thirsty!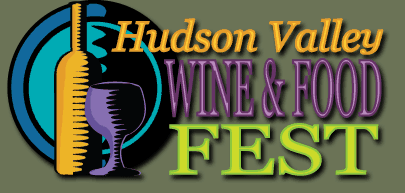 And now I'm headed to Rhinebeck New York for the weekend to be one of the judges for the Hudson Valley Wine Competition, as a part of the 10th annual Hudson Valley Food & Wine Fest at the Dutchess County Fairgrounds.
I'm excited to have been asked to participate in this event as it will be my first east coast wine judging opportunity.  I've spent this summer learning about the wines of my region and am thrilled to put my palate to the test.
You can follow my tweets about the wine competition on twitter from @vindulge and @marycressler; and I'll be writing a report on the blog so stay tuned.  For more information on the Hudson Valley Wine and Food Fest, click here, and for a list of the judges, click here.
Then after New York I'm off to a weeklong trip to Newport, Rhode Island to kick my heals up and relax after this crazy month.
I just wanted to get y'all caught up to date on things here and let you know that Vindulge plans to be in full swing come fall.
Meanwhile, if you were wondering what I've been drinking to get me through hurricanes, power outages, moves, and 16 mile runs….. it's THIS:
I drank this lovely little gem the weekend Irene hit the east coast.  I managed to fit in a 16 mile run just before things got shaky.  During mile 12 of my run it started raining…. very hard. So I ended up sprinting the remaining 4 miles in the pouring rain.   Needless to say by the time I got home I was exhausted… and thirsty… and anxiously awaiting Irene.  It was barely noon, but what else are you going to do while waiting for a hurricane to hit?  So we opened the perfect refreshing-midday-post-run-hurricane-wine.  One I had purchased just two weeks prior in New York City.

Gurrutxaga, Txakoli, 2010
Purchased at Chelsea Wine Vault, NYC, for about $20

Txakoli. My secret love.  Such a delicious and fun gem of a wine and if you find it embrace it.  My history with Txakoli goes back to cork • a bottle shop in Portland, OR.  Darryl introduced me to it a couple years ago and I was instantly hooked.
Txakoli's (pronounced "chalk-o-lie") are slightly effervescent wines with high acidity and low alcohol. Not sparkling, just mildly fizzy. Enough to be ultra refreshing on a hot day and low enough in alcohol to drink midday without feeling loopy afterwards. I don't see a lot of Txakoli here in CT so when I do I grab it up.   You won't find Txakoli at all wine shops but if you do see one, no matter the producer, more than likely it's going to be a good one.
On a side note, for a very entertaining link about the traditional way to drink Txakoli please check out this video created by Darryl from cork • a bottle shop in Portland.
The nose of the Gurratxaga is very bright with lots of citrus (lemon, lime, lime zest).  Very zesty with a clean and fresh mouthfeel, a slight tartness on the finish and good clean and lingering minerality. Fresh and zesty! Just what you want in a Txakoli, and excellent with fresh seafood by the way.
It's still summer people, so what are you waiting for?  Go out and find yourself some Txakoli!
Well I am off to New York now then hopefully finding some more Txakili to bring with me on my Rhode Island vacation.
Cheers