The content on this page was from my presentation at the Wine Bloggers Conference in October of 2018.
Introduction to Videography for Bloggers
Why Video?
Around the world,

91 percent of consumers are likely to reward brands

for authenticity and share the brand with friends and family, and 62 percent are likely to purchase from or show greater interest in purchasing from a brand that authentically expresses itself.
By 2019 80% of online content will be video.
Video is accessible. It's not only easy for readers to watch and engage with, but it's easy to produce!
It builds trust with your readers.

Video attracts two to three times as many monthly visitors.

The average user spends

88% more time on a website

with video.

Videos up to 2 minutes long

get the most engagement (for now. Facebook is currently testing the importance of long form video — i.e. longer than 3 minutes).

Over half of video content is viewed on mobile.

YouTube has over a billion users, almost one-third of total internet users.

90% of user say that seeing a video about a product is helpful in the decision process.

Viewers retain

95% of a message

when they watch it in a video compared to 10% when reading it in text.
I could go on and on. There is no shortage of research to support the importance of video in your marketing and communications efforts. And that's what video is, a different way to communicate your message to your audience.
Yes, you want to focus on writing! I totally get it! We all do.
Or you want to focus on photography. Great! But video is an important thing to consider as a way to grow your blog audience, spread your message and voice, and engage with your audience.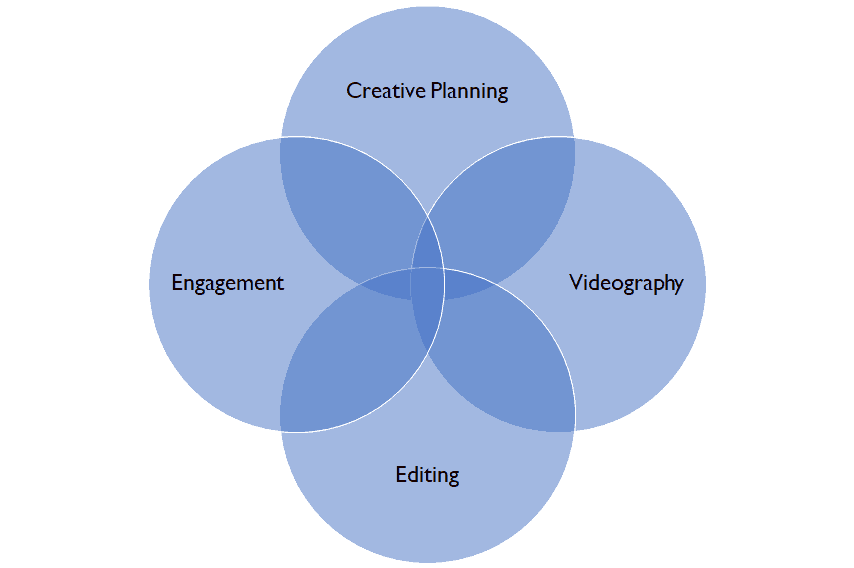 Step 1: The Creative Process…
Brainstorming: Ask yourself the following questions…
What do I want to film?

Why do I want to film it?

What is my intention in making this video. If it's your first video, stick to something simple and something you're familiar with.
Research: Ask yourself the following questions…
What else is out there? How can you tell the story differently? Find out!

Watch similar videos (professional and otherwise) for inspiration. What cuts did they make? What shots did they make? What did I like about it? Observe what worked and take physical notes.

Study the good, bad, and ugly.
Storyboard: This is super important in the beginning!
Write down all the shots you want, in order you invision them. This is easy with a recipe. Just film each step in order that you make the recipe, and make sure to also focus on a "hero" shot, or the final shot that will make people's mouths water! This is more complex when telling a wine story. Picture your video, from beginning, to the middle, to the end. Now outline it write it out. 

You can also make a visual story board with photos, in order you envision the video flowing.
How to find the content to video:
Research what people are searching for? 

What are your most popular posts (and why are they popular)? How can you now turn that into a video?

What questions do people have that you have the answers to? How can YOU help people or answer specific questions. Google search to see what people are searching for…. There are tools for that!

What's coming up in the season? Best wines for Thanksgiving (make a video!). Best wines to gift to someone for Christmas (make it a video!). Or simply make a movie trailer for your blog post on visiting Walla Walla.
---
STEP 2: VIDEOGRAPHY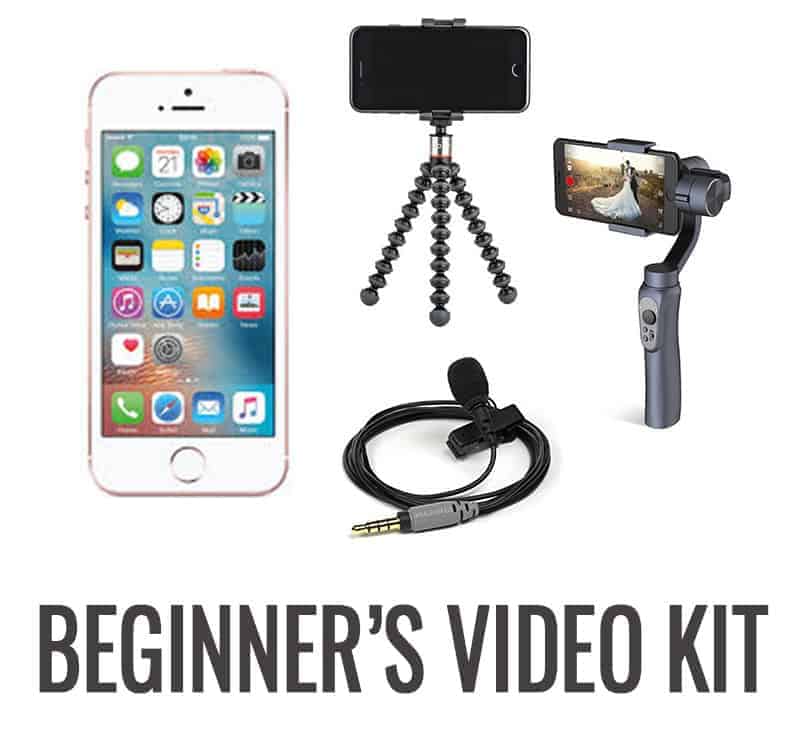 iPhone (or other smart phone with video capabilities)
Editing app (below)

Intermediate Equipment (what I currently use)
Advanced (dream list!)
(Coming Soon… I promise!)
---
Step 3: Editing

Splice:

Pros: Phone app. Free. Easy to use. Great for sharing on social sites.

Cons: Not as professional (but does the trick! And you can do it all from your phone!) 

iMovie:

 

Pros: Great for beginners. Easy to use and learn. Available for Mac users (available on iPhones or IOS).

Comes Free on Mac devices, or  $15 one time fee. Best place to start IMO!

Cons: Limiting in its capabilities once you get into more advanced videos (such as doing color editing).

Premiere Pro:

What I currently use. Adobe's professional editing software. It has a learning curve, that's for sure, but it's worth it and there are hundreds of free tutorials to learn pretty much everything you need to know to get started. $29.99 monthly fee. Recommend to bundle it with Lightroom and Photoshop.

Pros: Professional and advanced.
Cons: Cost

Final Cut Pro:

Similar to Premiere Pro. Big Learning Curve, but powerful. People are either PP or FCP. I've never used this, but I know dozens of people who do, and they love it. 

Pros: Professional and advanced
Cons: Cost

Phone Apps: So many!!!
Now… How do I learn to Edit?
In the Wine Bloggers Conference Facebook group there was a conversation about the importance of editing, and that editing is THE THING that makes a great video stand out from a mediocre one.
I would argue, if you're talking about film, it's a combination of everything — the story (i.e. content), music, editing, cinematography, etc. That's why award shows honor every major component of a film. It's everything combined.
But I do agree that editing is very important. That being said, there are thousands and thousands of resources (both free and for a fee) out there to teach you. 
Free sources
Adobe
Brooke Lark tutorials on YouTube
Join a Facebook group and ask who has tutorials
YouTube! Study others. There are thousands of FREE resources on anything you want to learn about video. Just be very specific in your searches: "how to import video clips into Premiere Pro"
Paid Courses
If you're ready to jump into a paid course it's best to find one that works for YOU.
I've done a few courses on different aspects of video, and they were all based on people I already trusted, or had learned from previously. The two that had the most impact on me were Food Blogger Pro, and Brooke Lark 90 Minute Crash Course Course.
I was a paying member of Food Blogger Pro at the time I watched their tutorials. While I'm no longer a member of Food Blogger Pro, I highly recommend them for someone just getting started and don't have the time (or energy) to search the internet for a tutorial that is right for them.
They cover all the beginning aspects (from editing on your phone, to iMovie, to Premiere Pro, to Final Cut Pro, in easy to digest video tutorials).
Brooke Lark's runs the gamut from free quick tips on her YouTube page, to a 90 minute crash course in video. She's relatable, personable, and makes it super easy to cover the basics of Premiere Pro.
But there are, seriously, THOUSANDS of tutorials out there. Find one that works for you!
So you have no excuse. Whatever you want to learn, it's out there! You just need to search for it.
---
Step 4: Engagement 
Now that you've produced your video and put it out there to the world, that doesn't mean the job is done!
Nope.
Now you've got to get people to see it!
Time to engage.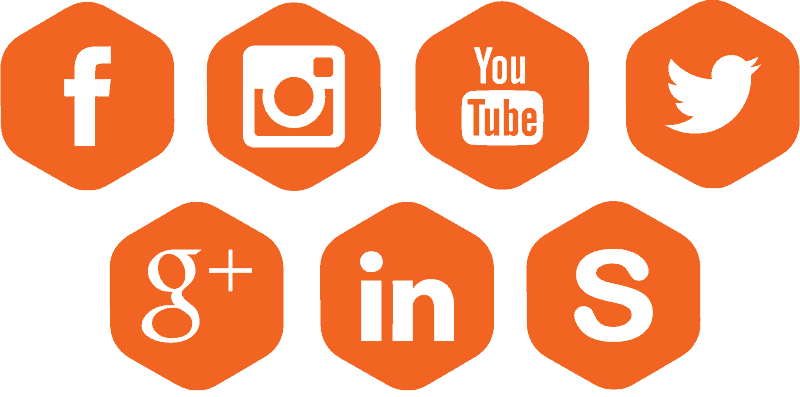 It's time to share everywhere.
I start by posting my blog post, with the video embedded into it. Then I post it to Facebook, and share on a few relevant group boards. Next I post it to YouTube. And then, if the video isn't under 60 seconds, I make an abbreviated version for Instagram (as of the posting date you can only post a 60 second video or less on Instagram, so I make a shorter version for Insta). Next I post to more Facebook groups… and keep on, keeping on!
Post the shit out of your content! Get it everywhere.
Marketing your content is 1/4 of the battle!
And once it's out there, you need to keep up with the comments and engagement. Respond to everything! The good, bad, and the ugly. But respond with class (or humor).
(MORE…. COMING SOON…)
---
This post contains affiliate links. Believe me when I say I only recommend products I use, love, and have had success with and would LOVE for you to experience that same success!
Please feel free to chime in on the comments section with your favorite videography tips, tricks, and tools!