Happy New Year!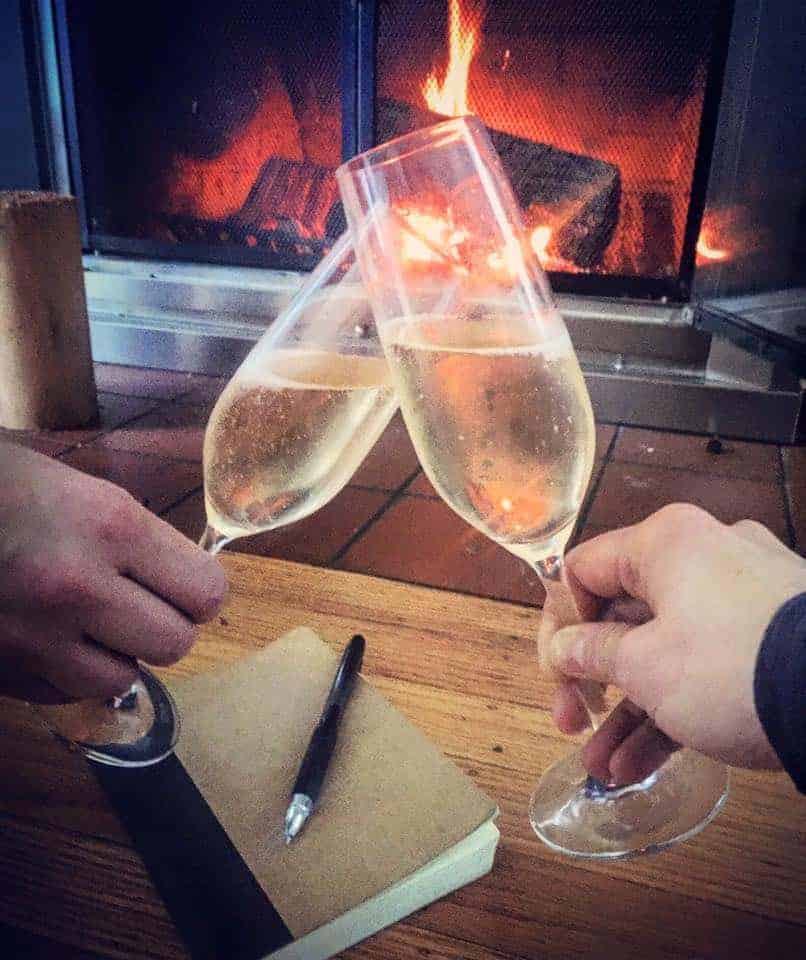 The last few days have been spent cleaning, organizing, purging old clothes and toys, and setting new goals (oh and enjoying a rare Portland snowpocalypse). Prior to having kids our New Year's Day tradition was watching The Lord of the Rings, all three movies (the extended versions!), while eating pizza and wings and drinking beer. Not really the healthiest way to start a new year, but it so rocked! Laziest.Day.Ever.
These days my new favorite tradition — one we started after the boys were born — is spending part of New Year's Day setting goals for the new year (while the kids nap and we get to enjoy some quiet time, a nice fire, and bottle of bubbly). It might sound cheesy or boring, but shoot, having kids is a friggin' constant roller coaster of challenge (!!), and we find it's helpful to touch base from time to time with the good, the bad, and the ugly. We start by discussing our successes from the previous year (personal, family, and professional), followed by the challenges. Then we list what we hope to accomplish in the new year. This ranges from things like, "Find a new eye doctor and finally make an appointment," (that's one for 2016), to "Go on at least one fun family vacation," (from 2015) to "Send birthday and holiday gifts on time this year," (I'm constantly working on this one).
Sometimes all you need is a good ol' fashioned plate of plain cheese nachos and rosé Champagne for the inspiration to flow.
There have been days (and weeks, and to be honest… even a full year) where I feel like I haven't accomplished anything important. So these check-ins are such a valuable reminder to me that I have done something productive with my year (like finally finding a good dentist and actually going twice for checkups. Boom. Baby steps!).
The idea of general resolutions never really worked for me. Mostly because they often can't be measured. "I resolve to get healthy," for example. Or, "To work out more." How do you measure that at the end of the year to know if you've actually succeeded?
Before setting specific goals we used to check-in with our previous year's resolution and couldn't actually measure or prove if our resolutions actually worked. It was frustrating! So, now, instead of abstract ideas, we make tangible goals. If the idea is to exercise more regularly, I will pick a goal. This year, for me, it's to participate in one running event per quarter — two half marathons and two 5Ks to be specific. Because I know running any event takes lots of training (and I also know I'm good at following a training program), I will be exercising regularly as I work to achieve that goal. And it works!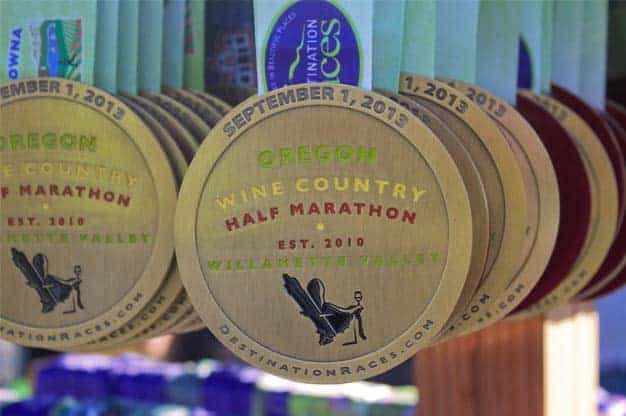 With food, I'm always trying to find ways to incorporate more healthy food (especially vegetables!!!) into my family's diet. But with a BBQ and meat-freak husband it gets challenging to focus on veggies as a main dish (pork lover's unite! The struggle is real, friends). So, instead of a non-specific goal like "eating more vegetables" or "eat more vegan/vegetarian meals", we are specific. This year we will have two meatless days per week (more on this tomorrow).  That's a tangible goal and it will help us focus on vegetables as more than just a side dish. Mondays and Wednesdays there will be no meat (we can do this!).
*Side note: if you have a favorite vegetarian/vegan Pinterest board please share. I need ideas!
Our list can get long, and that's okay. We may not accomplish every single item on the list, and that's okay. Looking back on our list the following January 1st we will have checked off a few of the items. And that alone is something to be proud of.
Which brings me to the Vindulge Reader Survey
For the blog this year I want to focus more on providing content that you, the reader, actually want, not just what I feel like writing. One thing I learned this past year from listening to your comments and learning what the most popular posts were, is that recipes are the most read posts on this site (even though this is still first and foremost a wine blog). This very post continues to be one of the most popular posts based on analytics and comments. People seriously love this chili!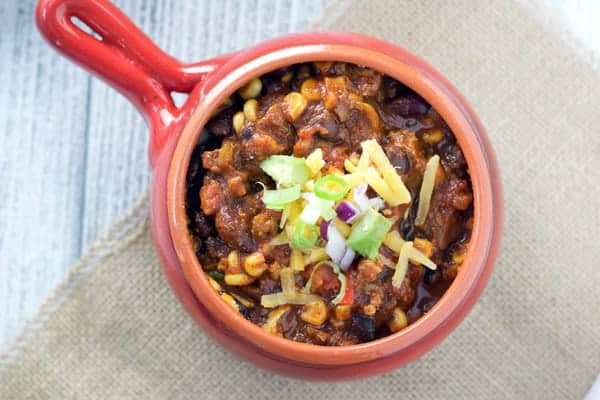 So this year one of my Vindulge goals is to provide you with more of what YOU want.
Do you want more wine content? Recipes? Travel stories? Personal/family stories? Do you want to know more about what it's been like to transition from blogging about food and wine to starting a full-on catering company? I want to know! And I want to start writing posts and recipes with you in mind. That's why we've put together our very first official Vindulge Reader Survey.
I would so love for you to take just a couple minutes to fill out these ten quick questions. It's totally anonymous! It really should take you no more than two minutes to complete, but your answers will be so incredibly valuable to us so that we can gear what we focus in this coming year on content you want to see! Win-win!!
Will you help decide what we will focus on this coming year? There may be some BBQ love in it for you 😉
Or follow the widget below.
Take the Vindulge Reader Survey
Thank you so much for reading and we can't wait to get started on 2016 posts!
---
Want more? If you liked what you read you can subscribe to Vindulge and have new posts delivered directly to your inbox.