Friends, we need your vote!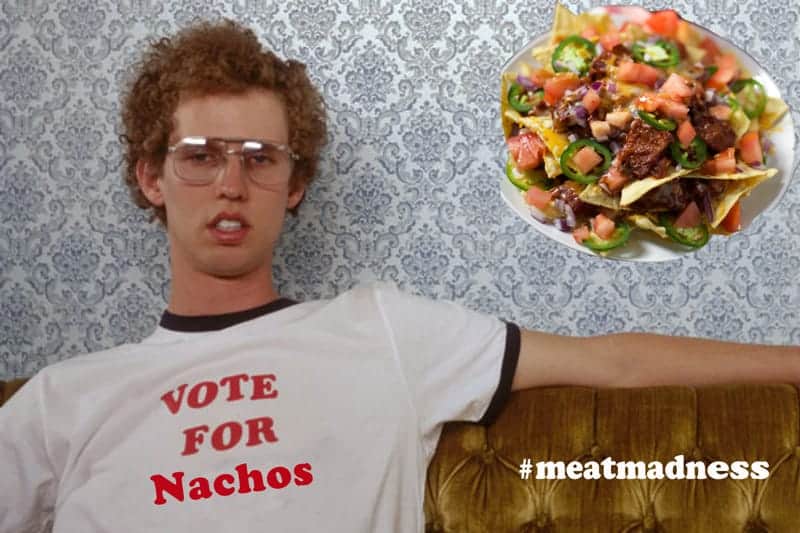 We are in the running for a big barbecue recipe competition and have made it halfway. It's the Traeger Grills Meat Madness online contest and we made it to the Sweet 16, and the competition is fierce!
Our recipe that is in the running is the smokin' hot Smoked Beef Brisket Nachos.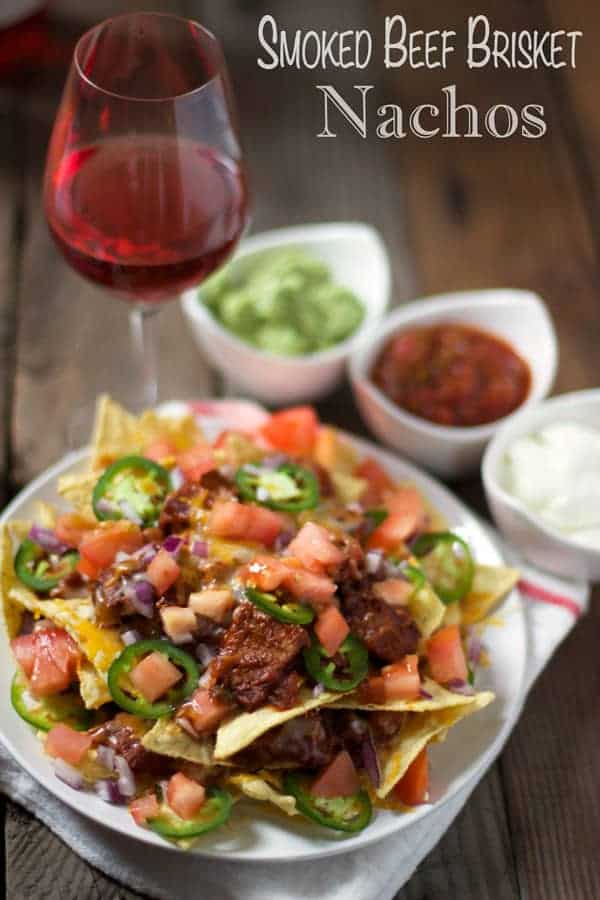 Mmmm nachos.
You see, this is important to us because we first fell in love with smoking meat on a Traeger grill. We learned the craft of smoking meat on this awesome machine. We've raised our boys since they were itty bitty eating Traeger creations…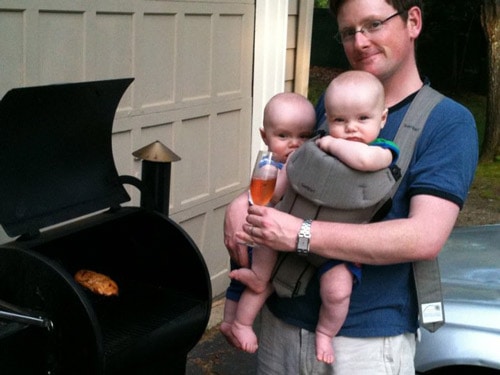 We developed our love/hate relationship with brisket on the Traeger.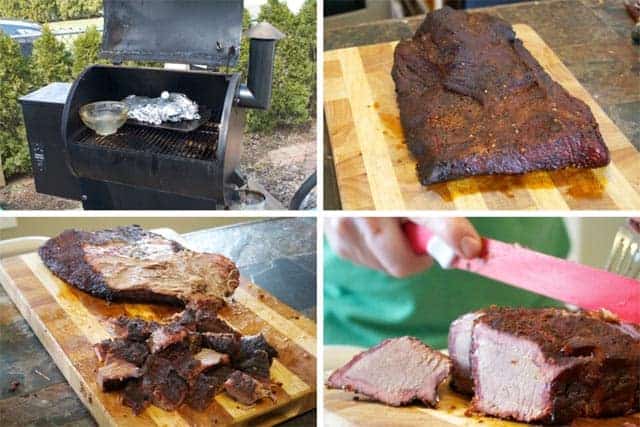 And after lots of trial and error we finally perfected brisket!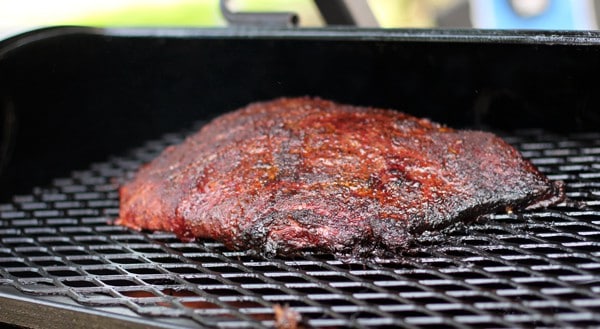 Oh the sigh of relief when you finally make the perfect brisket…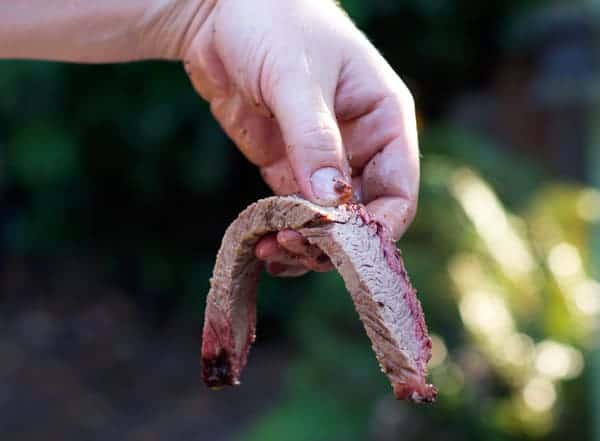 And we developed this very recipe for nachos, in honor of our hard work perfecting brisket… and we did it on a Traeger.
I remember that snowy Portland day well. Snowed in, with nothing to do… nothing but binge watching Netflix and making nachos.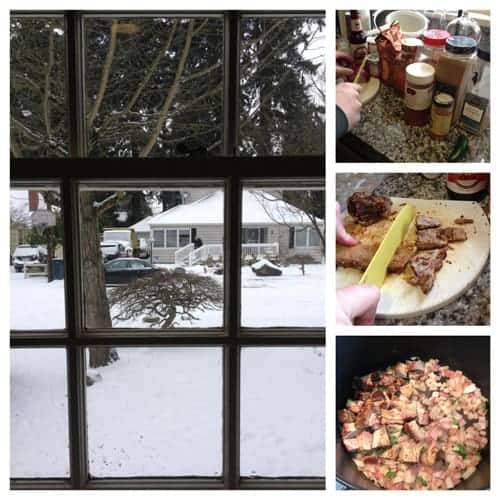 Those nachos are now in the running with several amazing bbq recipes from all over the country!
This is where you come in. We need your vote to win this thing. We'd absolutely love to make it to the next level, and the next, until we are crowned winners of the Meat Madness competition with an unlikely contender… nachos. There are several drool worthy recipes for ribs, brisket, and the usual BBQ suspects. But there's only one recipe for nachos! And probably the only recipe in the entire competition that has wine recommendations! That means our mission to diversify the word of BBQ will be well on its way.
Here's what you do…
Go to the Traeger Grills website.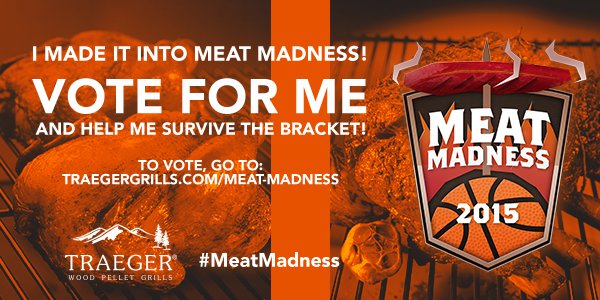 Hover over the picture of me giving Pitmaster Sean a good ol' fashioned kiss on the cheek for making such delicious meat for me to create fun recipes out of.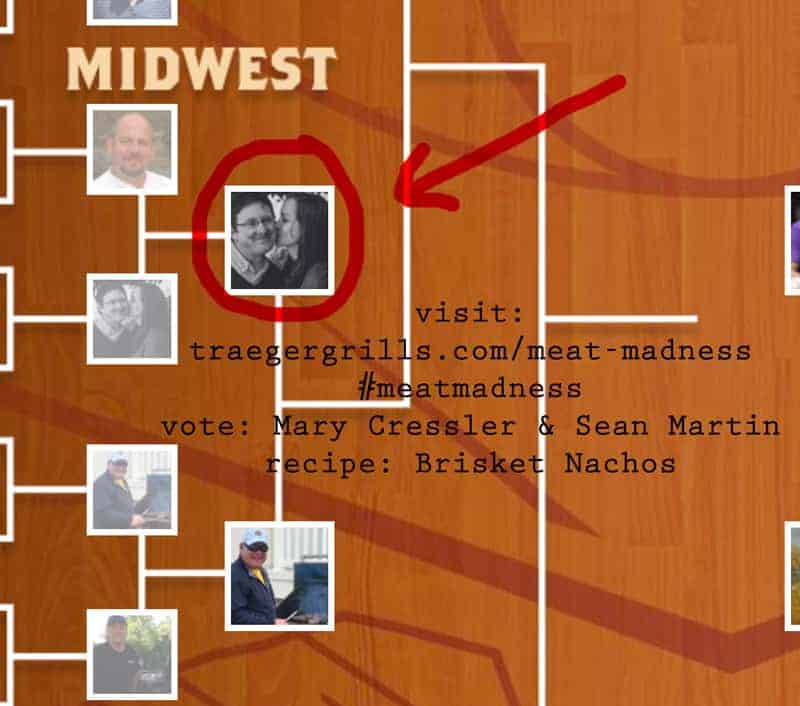 And vote!
Vote early and vote often.
The cool thing is that Traeger doesn't ask for your name or email. You won't be added to any weird or annoying email lists. All you do is click to vote, and you're done.
*Tip: You can vote on multiple devices every 24 hours. So that means you can vote from your smartphone, your iPad, your kids iPad, your computer, your kids computer, and so forth!
**This round ends this Friday March 27th at 7pm (EST). 
Please vote for our Brisket Nachos today (and tomorrow, and the next day).
---
Want more? If you liked what you read you can subscribe to Vindulge and have new posts delivered directly to your inbox.
Or just follow along here: