Wow, this month has sped by!!! I've barely had time to breathe, let alone share some of my favorite wines from the month. I had intended to share them this weekend in a post called weekend wine love, along with some favorite wine reads from the week. Then Easter happened. And kids. And sleep. Just kidding, who gets to sleep when they have two wild kids waking up at 5:30 every.single.day?! (The struggle is real, friends). Needless to say I got caught up with life. And chocolate bunnies. And Starburst jelly beans. And wasn't able to post this, until now (hence the title "weekend wine love" on a Monday… forgive me).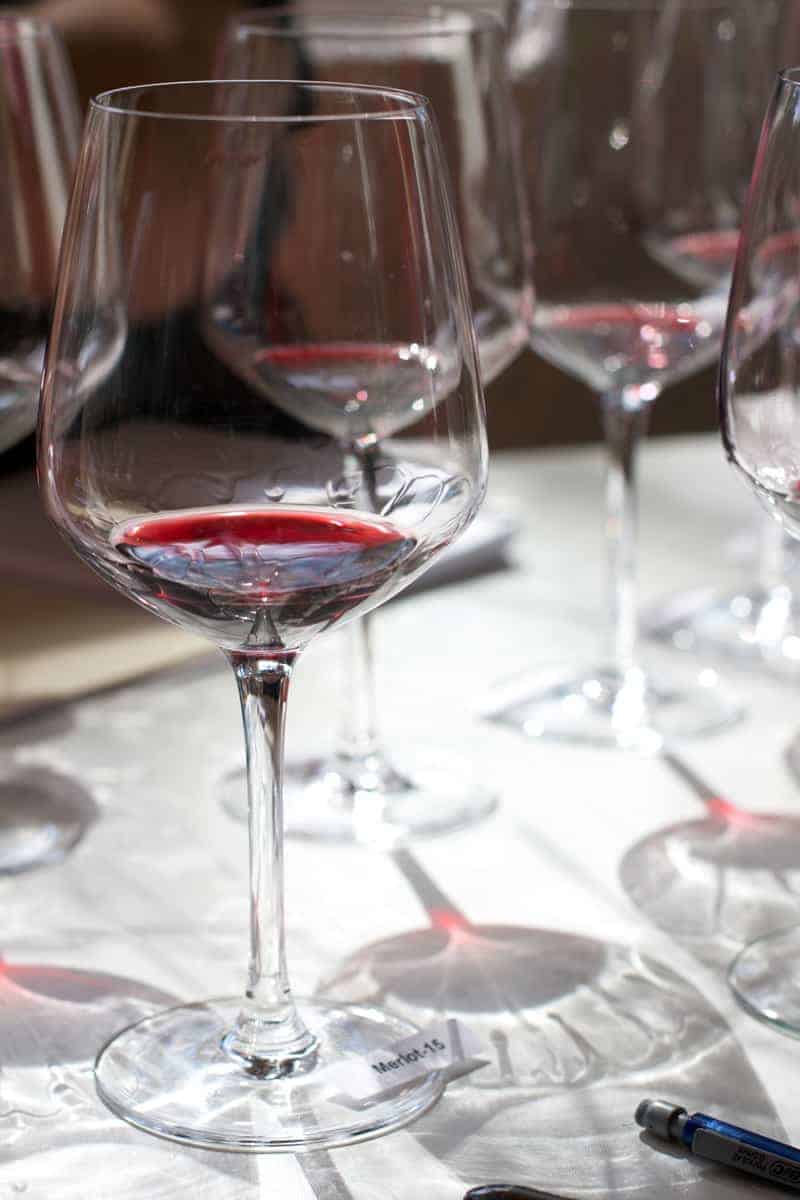 Also, a few weeks ago I had the opportunity to be a judge at the Cascadia Wine Competition (more on that very soon), and was able to taste some pretty awesome wines and great representations of the quality found here in the Pacific Northwest. Several of those would have surely made this list. But I intend to do a separate write up of those wines and that experience here soon, so those will have to wait.
Until then, here are few standout wines from the last month.

Stoller Family Estate 2013 Reserve Chardonnay (Dundee Hills, Oregon)
I had a great conversation with a winemaker at the Cascadia Wine Competition regarding use of oak and Chardonnay. A subject that gets some people all up in arms. You either love it or hate it. I told her I'm a fan (a big fan!) of some oak on my Chardonnay, "WHEN USED responsibly." I don't want a punch me on the face oak bomb, or something that tastes like wet wood, but I do appreciate the complexity and flavor quality oak can provide to this grape when used responsibly. She loved that term, "responsibly," and we referred to that conversation a few times throughout the week. I bring it up here because this wine is one of my favorite examples of responsible oak (this one is aged in 15% new oak, 85 % neutral). It is consistently one of my favorite Chardonnays year after year, and has a great balance of freshness, lively fruit (apple, lemon, baked pears), savoriness, long lasting acidity, balanced with just a touch of sweet vanilla and oak.
12.9% abv | $35 (purchased, and also received a bottle as media sample)
Gran Moraine 2013 Pinot Noir (Yamhill-Carlton, Oregon)
The first vintage that winemaker Eugenia Keegan has produced vine-to-bottle at Gran Moraine, after experiencing winemaking in Burgundy and some of California's most well known regions. This one initially has some mild funky notes on the nose initially that quickly open up to reveal some beautiful rhubarb, strawberry, blueberry, and dark cherry berries with some mild earthy undertones, spice, and sweet oak. This is an elegant and balanced style of Pinot (not a bold style by any means). It also has this lovely savoriness on the finish that lingers for while
13% abv | $45 (media sample)
Gran Moraine 2013 Chardonnay (Yamhill-Carlton, Oregon)
This is another good example of responsible oak use in Chardonnay. It's there for sure, but only to provide some texture and flavor, and definitely not the dominating flavor. It has some baked apple, peach, and pineapple with pretty, well-integrated oak. Creamy in the mouth with flavors of lemon meringue, vanilla, butterscotch, and a touch of spice, this wine is also quite savory on the backend (similar to that Pinot above). Smooth and high quality, I really enjoyed this wine and would love to pair it with some roasted chicken.
13% abv | $45 (media sample)
Alexandria Nicole 2013 Destiny Ridge Vineyard Quarry Butte (Horse Heaven Hills, WA)
I tasted this wine a few weeks ago and liked it instantly. When I had the chance to taste it again at the Cascadia Wine Competition, where it took home a silver medal, I was sold again. This wine is filled with bold red berries, raspberry, spice, toasty oak, and herbs. It's a big wine with some rich characteristics, but nicely balanced with good texture in the mouth. A blend of Cabernet Sauvignon, Merlot, Cabernet Franc, Malbec, Syrah, and Petit Verdot, this wine is screaming for a grilled steak or something equally bold.
14.5% abv | $25 (tasted at several events)
*Local alert: I saw this wine on sale at Safeway for under $20 as a part of their 30% off Washington Wine Month discount for the month of March. When combined with a 6 bottle discount, you can get this for around $15. That's a steal!

Peneca "Rebula" Ribolla Gialla Brut Sparkling Wine NV (Goriska Brda, Slovenia)
Have you ever had a sparkling wine from Slovenia?

If not, this one should be on your radar! Located just east of Italy's Friuli region, this wine is made from some of my favorite grapes common to its neighbor to the west neighbor, Ribolla Gialla. Wines made from this grape often have a complex bouquet with citrus, floral notes, chestnut, sometimes oak (read more about Ribolla Gialla here). This sparkling version is fresh and bold with some apricot, Meyer lemon, and lots of tart green apple that lingers on the lips.
As far as production, the bubbles were produced in the Charmat method (similar to Prosecco). Bright, bold and refreshing. Great for brunch or parties with heavy hor d'oeuvres (this wine can stand up to a variety of bolder flavored foods).
12.5% abv | $16 (purchased at Whole Foods)
Charles Heidsieck "Brut Reserve" Champagne NV (Champagne, France)
Sometimes, when you're having one of "those" days, the only cure is a vacation. Or some delicious Champagne. Or both. I was having one of those days a couple weeks ago (never-ending gloomy Portland rain, stir crazed kids, the works), when I popped open this wine, which instantly transported me to my happy place. This rich and creamy Champagne is filled with sweet brioche, grilled peaches, pears, a bit of fresh lemon, and a hint of honey. It had just enough sweet baked bread notes on nose, and a creamy richness in the mouth, with a long and savory finish. While I couldn't be on vacation, this wine surely made me feel like I was… for a moment at least.
12% abv | Disgorged in 2015 | $55 avg (media sample)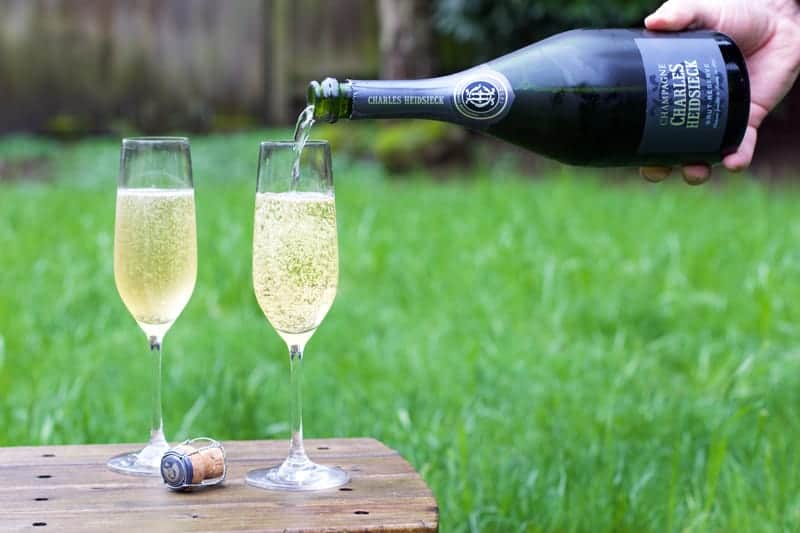 VALUE WINES OF THE MONTH
Indaba Chenin Blanc 2015 (Western Cape, South Africa)
Found for under $10 this wine is a steal! It's bright, crisp and fresh, with clean citrus, green apple, and tropical flavors. It reminded me a little bit of Sauvignon Blanc, but toned down. Fresh and easy drinking this will be a great one to have on hand this summer. And for this price you can stock up.
13.5% | $10 avg (media sample)
Viña Zaco Tempranillo 2014 (Rioja, Spain)
On Thursday nights I head over to my neighbor's house for our guilty pleasure Scandal night. She provides snacks, and I bring the wine. This was our Scandal wine a few weeks ago and we both loved it. It had nice rich black cherry mixed with red and black berries, violets, and just enough oak to add some spice and toasty notes, without being overpowering. Easy drinking with nice structure and textures.
It had a good balance of rich fruit and mild tannins, which make it a great option for summer bbq's, pizza, charcuterie, and more. It's also a nice value and can be found for under $12. Scandal night winner for sure!
14% abv | $15 (media sample)
---
Some of these wines were media samples submitted for review (others were purchased). View my sample policy here.