This was a pretty crappy week for music lovers, at least those with a soul! Prince made a huge impact on the world, and left us with a huge sad and vacant hole in our hearts. I had no idea how many people were such fans. I thought I was just a weird obsessive fan girl who never got over her youthful musical crush. Turns out I wasn't alone.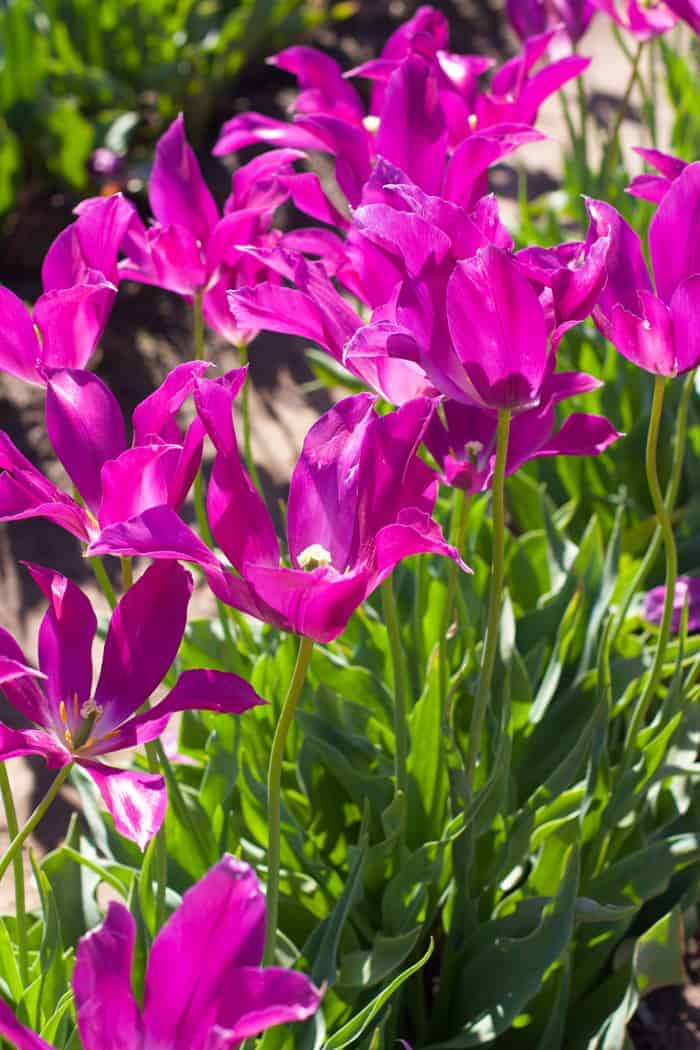 On Friday one of my favorite wine shops held a "Purple Wine" tasting to honor the legend. We usually become hermits on Friday, never leaving the vicinity of our neighborhood due to the ridiculously terrible Portland traffic. But for a Prince-themed wine tasting?! Hell yeah, I was willing to endure the torturous traffic! So we went and returned with some gems that I'm looking forward to sharing here… That is, once I open them, and pair them with something deliciously BBQ-worthy.
In the meantime I have a few other cool wines to share. After the Prince tasting we wanted to keep the momentum going, so I opened up a few samples I've been meaning to try, invited a group of taste-testers over to get their feedback, jammed some Prince on the stereo (do they still call it a stereo?), and had our very own wine-tasting-Prince-tribute-party. Only we didn't focus solely on Purple wines (which would have been very cool).
I wanted somewhat of a theme, for comparison sake, so I focused on (mostly) Chardonnay and Pinot Noir, with one Pinot Gris thrown in for good measure.
Here were the standouts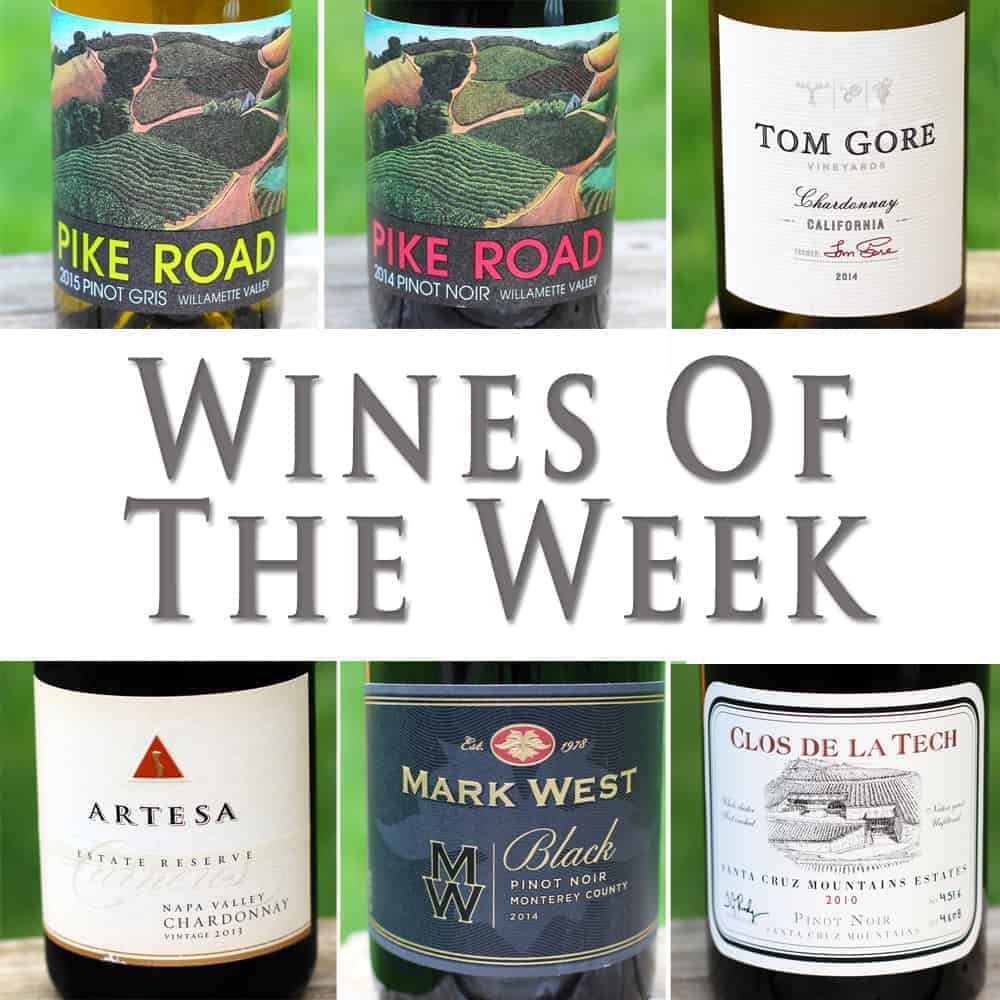 Pike Road is the sister brand of Elk Cove Vineyards. These wines represent the inaugural releases for their new brand focusing on Pinot Gris and a Pinot Noir. They're definitely off to a great start based on these two wines!
2015 Pike Road Pinot Gris (Willamette Valley, Oregon)
Bright fruit-forward style Pinot Gris full of juicy pear, some citrus, and tropical flavors. It seems to have a touch of residual sugar, but balanced nicely by crisp acidity. Pretty spot on for an Oregon Pinot Gris and will also be a great summer sipper for those long hot afternoons. Would even pair nicely with a fresh arugula salad with pear slices, chevre, and almonds. For the white wines in our lineup this was the favorite. And now I'm getting super impatient for summer!
13.5% abv | $15
2014 Pike Road Pinot Noir (Willamette Valley, Oregon)
Sourced from six different vineyard sites from throughout the Willamette Valley during the outstanding 2014 vintage. This is a bright, fresh, and fruity Pinot with dominant red berry fruits (cranberry was the standout), and some pretty spice notes. It's bright, a bit ripe (in a good way!), and easy going down. I can see this being a great summer red. Fruity and low in tannins, it would be a good choice for a warm day if you're craving red wine. And for an Oregon Pinot Noir I think this is a great value priced just under $20.
13.5% abv | $19
2014 Tom Gore Chardonnay (California)
This is the second vintage of Tom Gore Chardonnay I've had the chance to taste and this vintage was my favorite of the two, and the current release. It has a mouth full of tropical fruit, apples, some citrus, spice, and vanilla extract. Our group though it may have a touch of residual sugar on it. A couple of our panelists really enjoyed the richness and fruitiness of this one. I thought it was a straightforward creamy/oaky style of California Chardonnay, but totally drinkable, everyday wine.
13.5 % abv | $15
2013 Artesa Winery Estate Reserve Chardonnay (Napa Valley, California)
Oh I like this style. It's got the oak, that's for sure, but it's also quite savory with some fun spicy notes (like baking spices). All of the juice for this wine went into French oak barrels (50% new) for fermentation, and then 8 months of aging. The oak integration is nice and balanced, with some mild sweet citrus, baked apples, and a touch of vanilla bean. It's a touch steep for me at $40, but if you can find it on sale, and appreciate that oaked style, I say go for it.
14.4% abv | $40
2014 Mark West Black Label Pinot Noir (Monterey County, California)
Jammy, with concentrated berry fruit, this one was quite a bit bigger and much more intense than the Oregon Pinot we poured first. It was dark berry focused with some plum, sweet vanilla, toast, and dark chocolaty notes. One of our panelists said it was her favorite of the entire lineup. It has some dark intensity for a Pinot, but pretty smooth and solid for a $15 Pinot. A fun comparison of OR vs. CA Pinots.
13.5% abv | $15
2010 Clos De La Tech Santa Cruz Mountains Estates Pinot Noir (Santa Cruz Mountains, California)
I had to do a double take that this was their current vintage, but yes it was. Nearly 5 ½ years after vintage, the 2010 is what's currently available. It needed some time to open, which we gave it via decanting and an aerator for our first taste. It had some dark concentrated berry notes, and even some stewed notes (likely from its time in the bottle), but not intense or overbearing. They were actually quite shy at first, but slowly opened up and became more graceful. Some smoky notes evolved and some tannins became evident. One of our panelists descried it as simply a "Big CA Pinot." I agree somewhat, but it does have a lot of complexities missing in the other two Pinots, like its ability to constantly evolve and change. It's certainly big, but it was interesting to see what it was up to. I only wish we had smoked some tri tip to pair with it.
14.3% abv | $42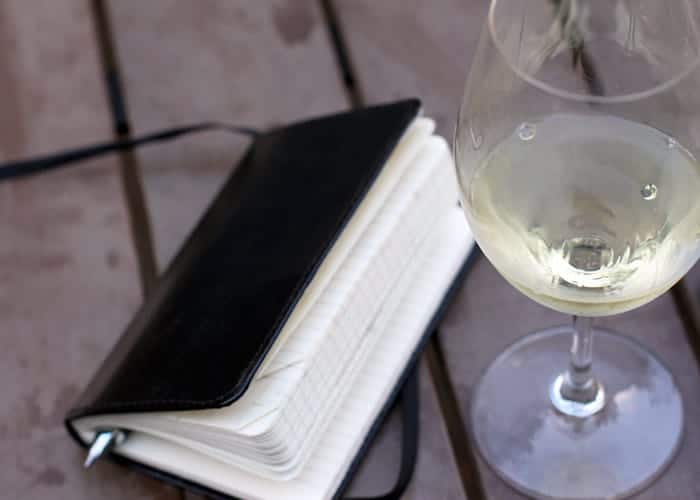 These wines were media samples submitted for review. View my sample policy here.
---