This is a sponsored post written by me on behalf of Albertsons. All opinions are 100% mine.
Surprise your friends, family, and neighbors this holiday season with a Wine Advent Calendar, featuring 24 glasses of wine, one for each day leading up to Christmas. These make for great host gifts or a treat for yourself during the holiday season.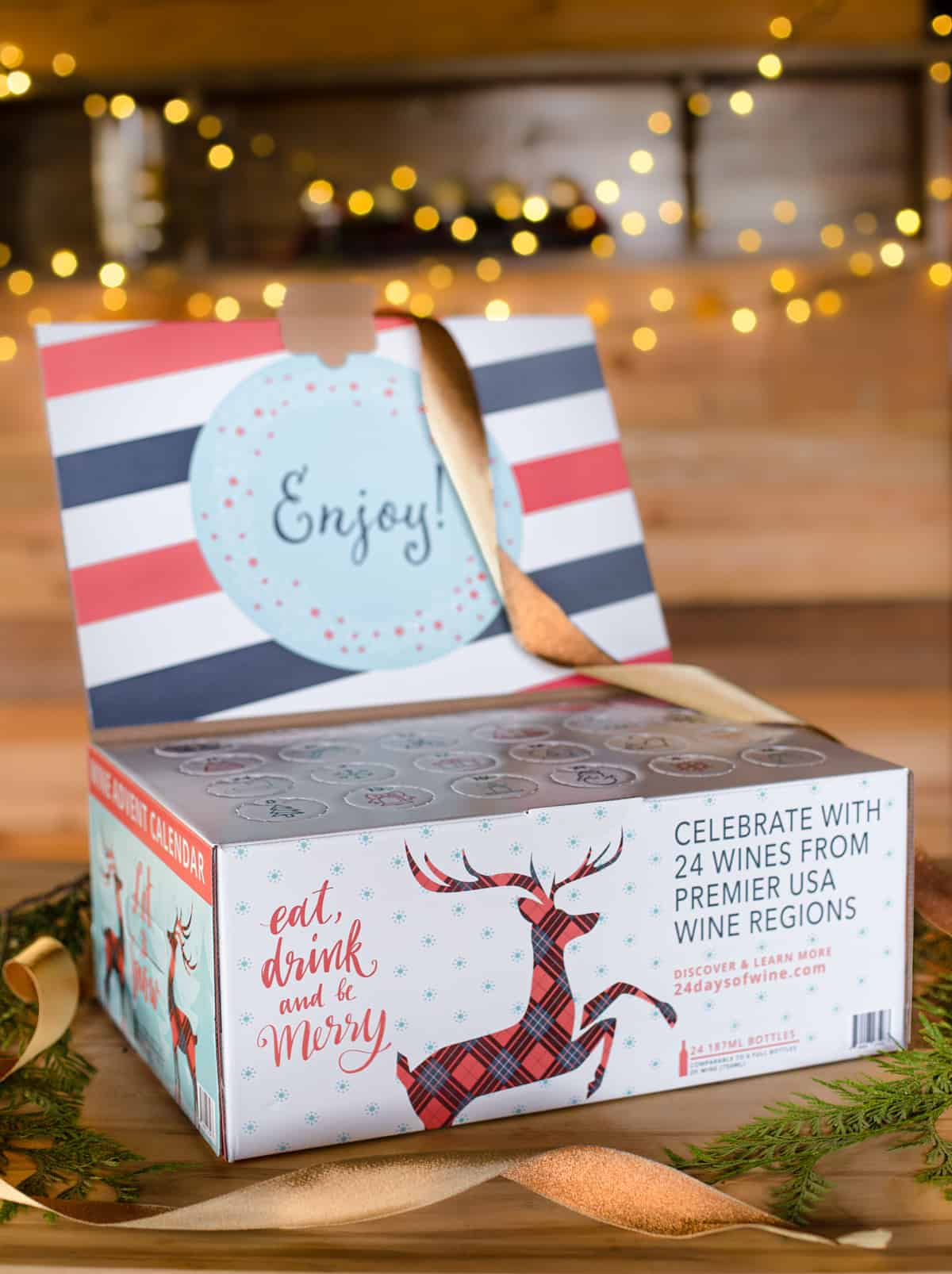 Let's be honest and say, woah, it's been quite a year. And as much as I enjoy the fall season, I'm truly ready to just skip ahead to the holidays. I'm really ready for some holiday cheer right about now! And with a year like we've had (so far), it's never (ever) too early to start planning for the holiday season.
One sure-fire way to way to get into the holiday spirit is finding a little something to look forward to leading up to the big day. You know, like a glass of wine!
As a kid I always looked forward to our annual advent calendar. The ones where you open up a little special surprise (usually chocolates) everyday while counting down the days to Christmas. But now you can find advent calendars with everything from candy, to socks, to yes, wine! That's my kind of advent calendar!
This limited edition wine advent calendar contains 24 windows that each contain a quarter-bottle (187ml), or a generous glass, of wine from around the world, one for each day leading up to Christmas. This package is exclusively available for a limited time at Albertsons.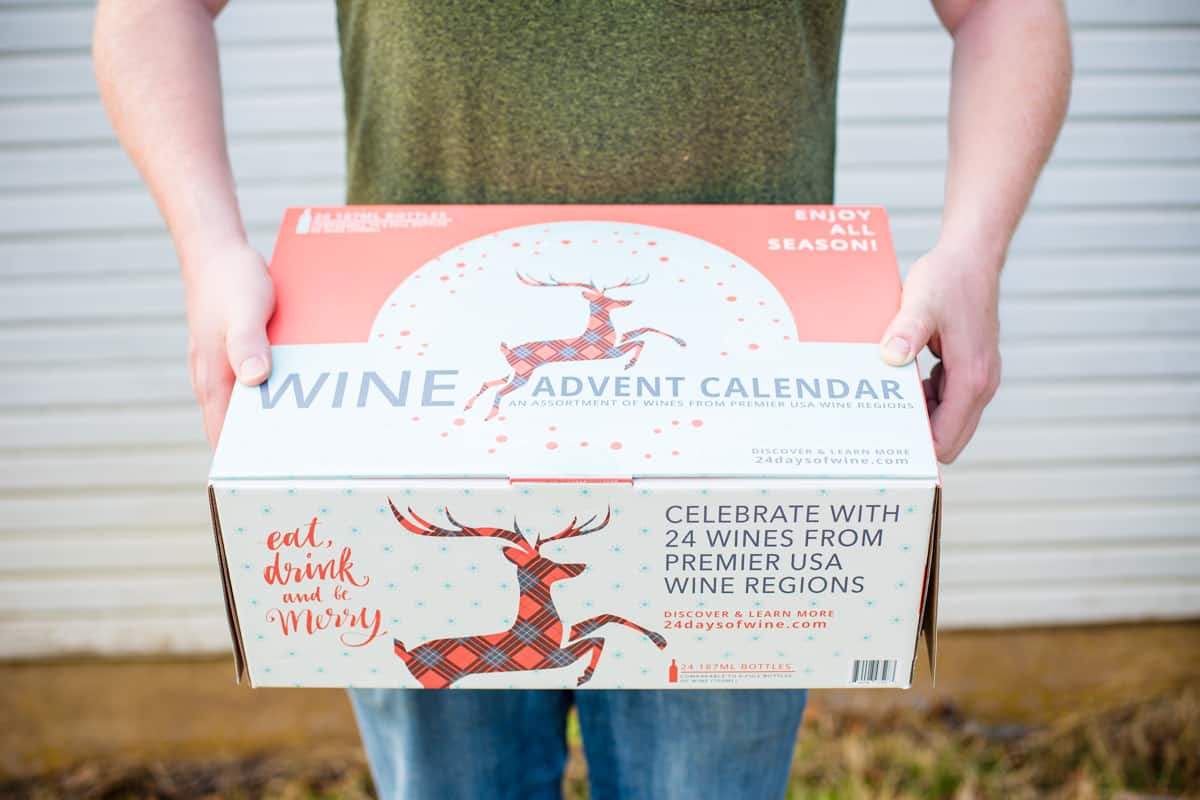 WHAT YOU CAN EXPECT FROM THIS WINE ADVENT CALENDAR:
24 – 187ml bottles of wine – one for each day in December leading up to Christmas. The mix includes 13 reds, 9 whites and 2 rosés. No duplicate wines within box, so each day will be a new experience.
Wines from around the world. Each wine has its own unique label and story.
Varietals: There are 17 distinct varietals included within advent calendar to suit every palate and drive experimentation – everything from Chardonnay, Cabernet Sauvignon, Pinot Noir and less known varietals like Gewürztraminer.
Each day you can Visit www.24daysofwine.com to learn more about the wine and region you'll be tasting that day. It's simple. Just click on a day, and you'll be sent to the website's wine information page with wine/region information, tasting/pairing suggestions and images of that particular day's wine.
You can sample the wine that day, or use them for cooking up a special recipe, like Smoked Coq au Vin, for example, or Wine Braised Short Ribs (yum!).
WHERE TO GET THE WINE ADVENT CALENDAR
I shopped at my local Albertsons Barrows, but you can also find the wine advent calendar at the Albertsons Companies family of stores, including Albertsons, Safeway, Jewel-Osco, Randalls, Tom Thumb and Vons.
HASSLE FREE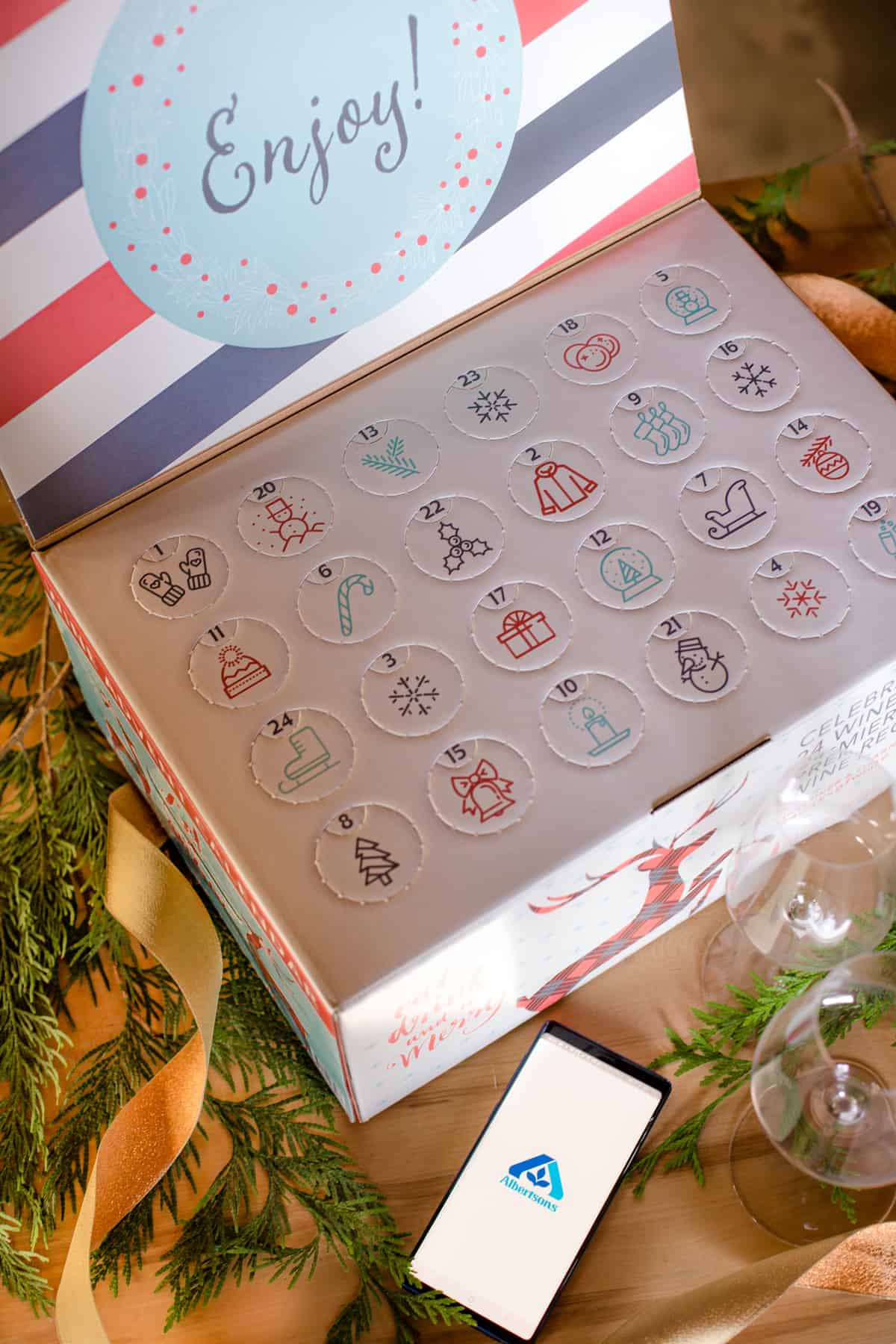 With the busy holiday season you don't even need to go inside the store to get your wine advent calendar. Albertsons Barrows also offers Grocery Delivery and Drive Up & Go™ for convenient ways to shop. I've found this service so incredibly valuable and time saving during this particular year, and with a busy season ahead I know I'll be using it more than ever to save time and enjoying the ease of car side pick up.
These also make for great gifts for your wine-loving friends or neighbors. Why not host a virtual wine tasting party with friends from other parts of the country? If you can't be together for your usual holiday parties this year, that doesn't mean you can't still have a virtual get together and drink some wine together.
So surprise some of the people you love this holiday season with some festive wine. These make for great gifts, or a treat for yourself at the end of each day. And of course, as always, drink responsibly!
Make that countdown to Christmas just a little merrier this year.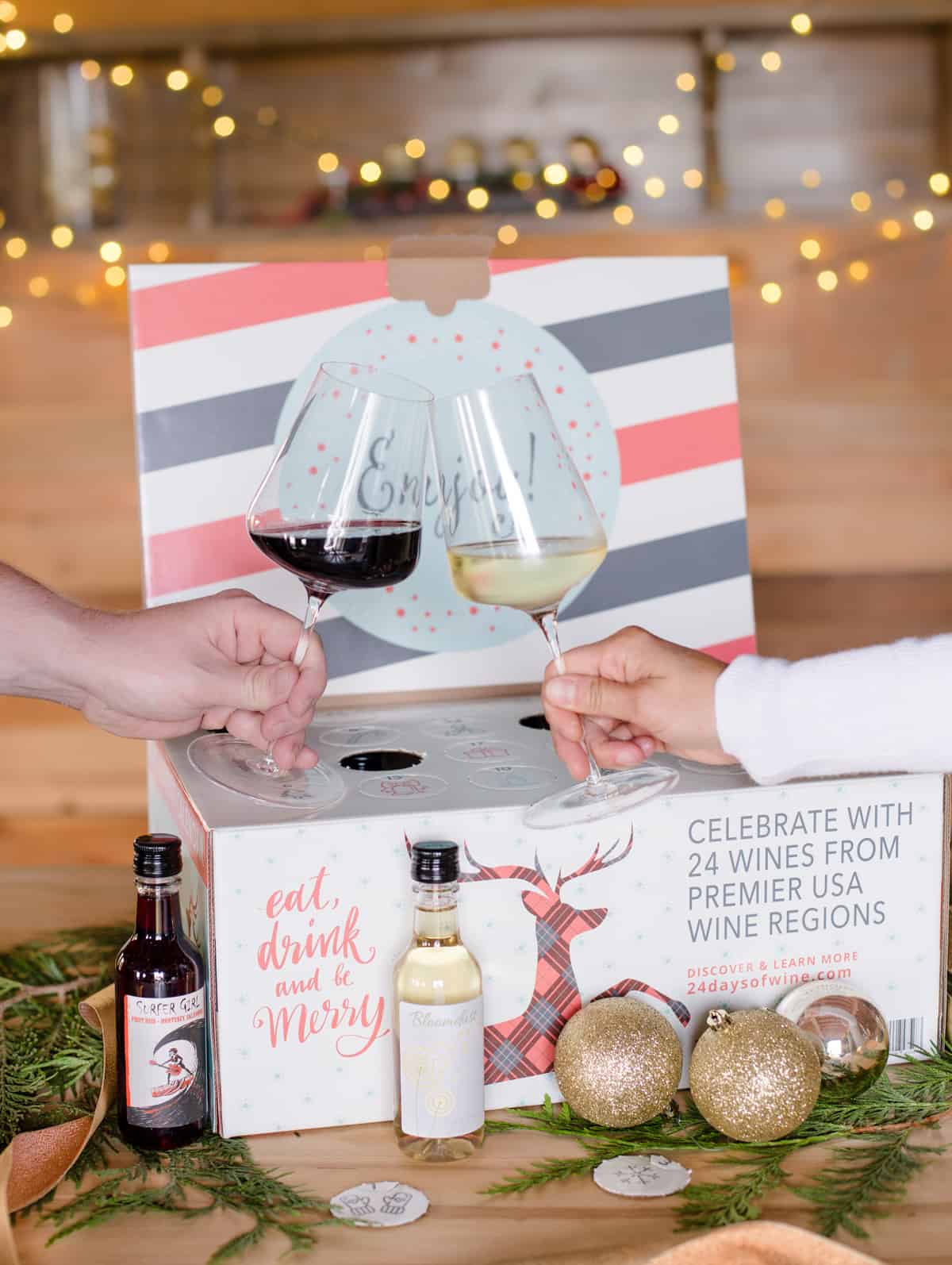 And in case you're looking for some ideas for all those little bottles of wine…
GREAT RECIPES THAT USE WINE
WINE AND FOOD PAIRING RECIPES