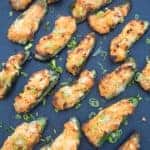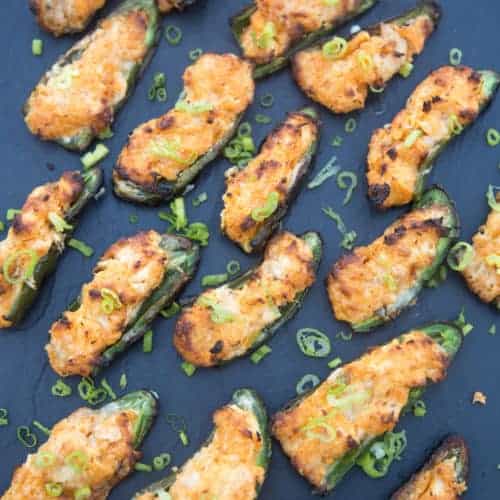 Print
Grilled Buffalo Chicken Jalapeño Poppers
Recipe for Grilled Buffalo Chicken Jalapeño Poppers. The perfect marriage of wings meets traditional poppers, grilled to perfection.
Set grill up for indirect cooking.

Slice jalapeños lengthwise, remove ribs and seeds, and arrange on a baking sheet or large plate.

In a large bowl add all filling ingredients (except for the blue cheese crumbles) and mix well.

Add about 1 tablespoon of the filling into each jalapeño half and then top with the blue cheese crumbles.

Place on the indirect heat side of the grill and cover the grill. Cook 6-10 minutes, until the jalapeños have softened and the filling has warmed up and become creamy.

Enjoy warm.