Vindulge is one of the top 5 largest independent grilling and BBQ websites in the world as rated by author and journalist Derrick Riches.
Here at Vindulge we focus on BBQ and grilling recipes with wine pairings. Our goal is to empower you to create fantastic wood-fired food and wine pairing experiences, while giving you the confidence and tools necessary to succeed!
Vindulge is a farm-based lifestyle brand that wants you to experience good food, good wine, and a great backyard cooking experiences with your family and friends.
Are you a brand interested in working with us? Email us for our Media Kit.
Who Are We?
We are a wife and husband team, led by Mary Cressler and Sean Martin, who create delicious ways for you to enjoy cooking and entertaining in your backyard with your family and friends. Combined, we have two decades of experience in recipe development, entertaining, writing, and professional cooking.
We also own the award-winning wine country based catering company, Ember and Vine, that was created as a result of the popularity of the recipes on the blog to you, the reader.
Our Recipes
Our Recipes focus on our passion for wood-fired cuisine (grilling, barbecue), combined equally with our passion for pairing wine and food. We live in Willamette Valley Wine Country and are truly living the wine country life on a 5-acre hazelnut farm, and want to share it with you.
We love to share original recipes, wine pairings, BBQ tips and tricks, tutorial videos and occasional food and wine focused travel related stories. Basically everything you need to create memorable backyard experiences for your friends and family!
Vindulge Awards and Recognition
You can see the full list of our portfolio as well. Vindulge has been featured as one of the best Oregon wine country caterers.
Find out how to work with us here!
Featured Chef Events
As one of the largest live fire cooking brands we are often traveling around the country as featured chef's in addition to local events in Oregon Wine Country.
Podcast Features
The team at Vindulge is proud to have been featured in some of the largest podcasts in the barbecue, content creation, and beverage industry.
About Mary Cressler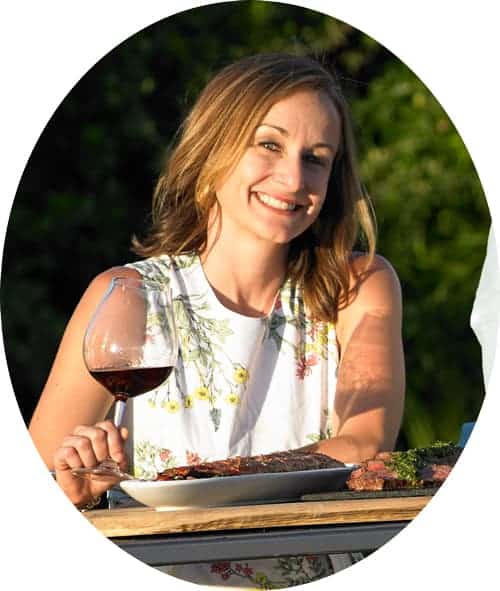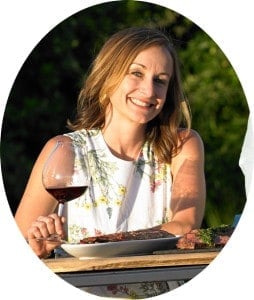 Mary Cressler is the creator of Vindulge. She is a food, wine, and travel writer, recipe developer, photographer, and author of Fire + Wine cookbook.
She is also the co-founder of Ember and Vine Catering, Certified Sommelier through the Court of Master Sommeliers, and President of the Portland Chapter of Les Dames d'Escoffier. Oh, she's also the mom of twins, Champagne fanatic, and former-vegetarian-turned-barbecue-fanatic! 
Her writing has been featured in Wine Enthusiast Magazine, Barbecue America Magazine, Serious Eats, Bottlenotes, The Daily Meal, The Gorge Guide, Palate Press Online Wine Magazine, Snooth, Oregon Wine Press, Wine4.Me, and many more.
A frequent tasting panelist and wine judge for wine competitions, she also participates as a featured chef at food and wine events throughout the country.
When she's not writing, cooking at events, or coming up with new recipes, you'll likely find her running, cycling, attempting to bake, exploring new wine regions, or playing with her twin boys and animals with her husband on her hazelnut farm in Oregon Wine Country.
About Sean D. Martin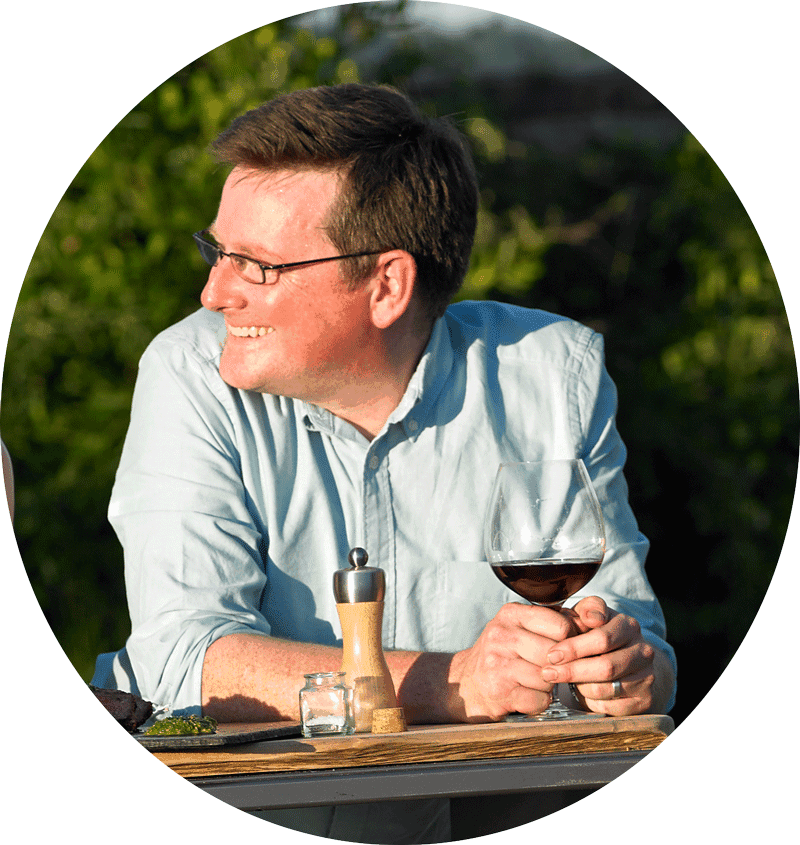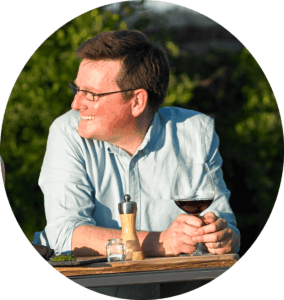 Sean Martin is a contributing author to Vindulge as well as co-author of the critically acclaimed BBQ cookbook, Fire + Wine. He joined his wife, Mary Cressler, as a full time Vindulge contributor in March of 2020 after leaving 19 years as an executive in property casualty insurance.
Sean is a chef and co-manages events, food, and beverage partnerships. He is also a member of the Big Green Egg "Team Green" and enjoys grilling and smoking on all forms of grills and smokers.
He's also fan of cycling, bourbon, and The Walking Dead.
Thanks for stopping by!
---
Please feel free to email me anytime at mary @ vindulge.com