Vineyard work can be dangerous. In fact it can be deadly. Every year around harvest time we hear about accidents either in the vineyard or winery. Some of them are freak accidents. Many of them are preventable. Some of them are health related. But what happens when the vineyard or winery employee has no healthcare? What happens if they are a seasonal worker and unaware of any resources available to them? If you're in the Willamette Valley of Oregon you're lucky. You have ¡Salud!
Celebrating its 25th anniversary this year, it's easiest to describe ¡Salud! as a mobile health clinic, but in fact this one-of-a-kind organization is so much more.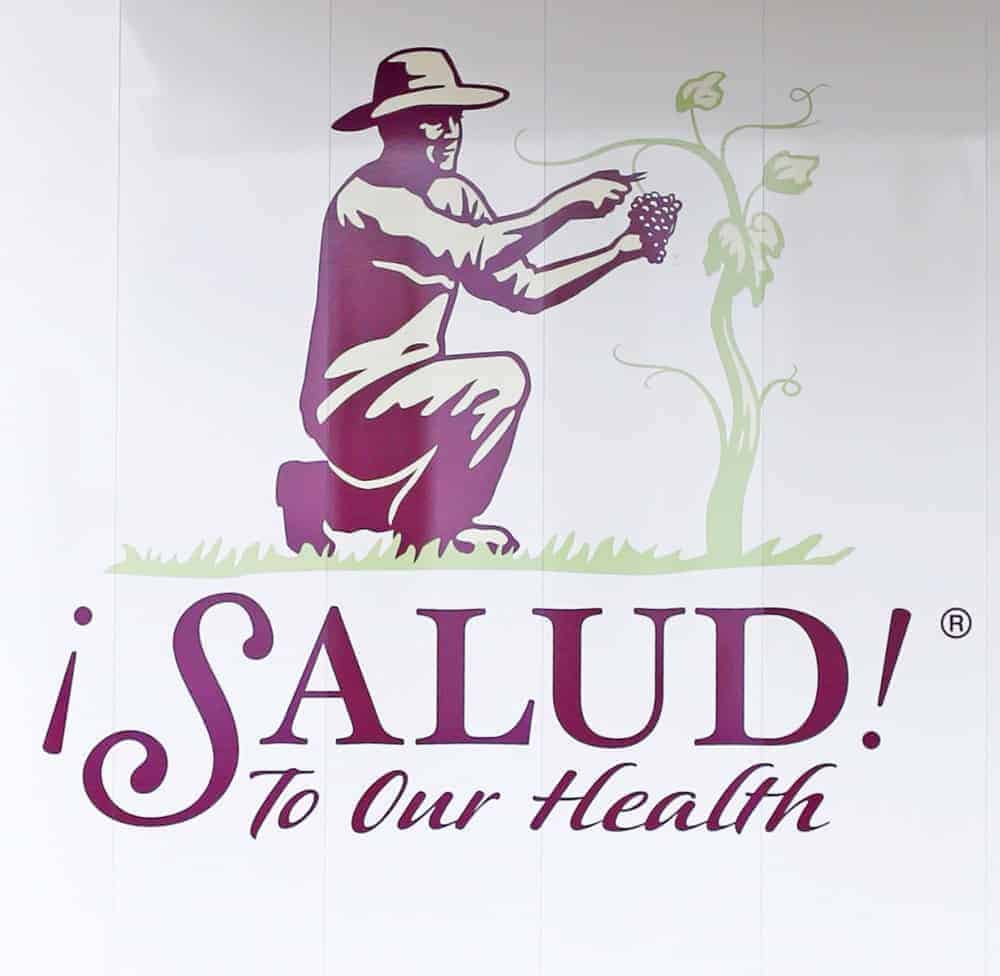 Maria McCandless, the organizations' foundation manager, explained that prior to 1991, "People were showing up to the emergency room for little things, things that didn't need to be seen in an emergency room. The workers didn't understand that's not the appropriate way to receive care." The majority of these employees are seasonal workers and do not qualify for healthcare. Because of this they were not being treated for minor issues, and were unaware of what resources were available to them when it came to larger issues. It was that year that a group of winery owners partnered up with physicians from Tuality Healthcare to begin assisting workers with both education, and also basic health care.
The idea was to create an event with the goal of raising awareness and funds to provide services addressing the healthcare needs of seasonal vineyard workers and their families. Thus the wine auction was born. In its first year, in 1992, the auction raised $127,000.
Last year's two-day auction raised a record-breaking $800,000.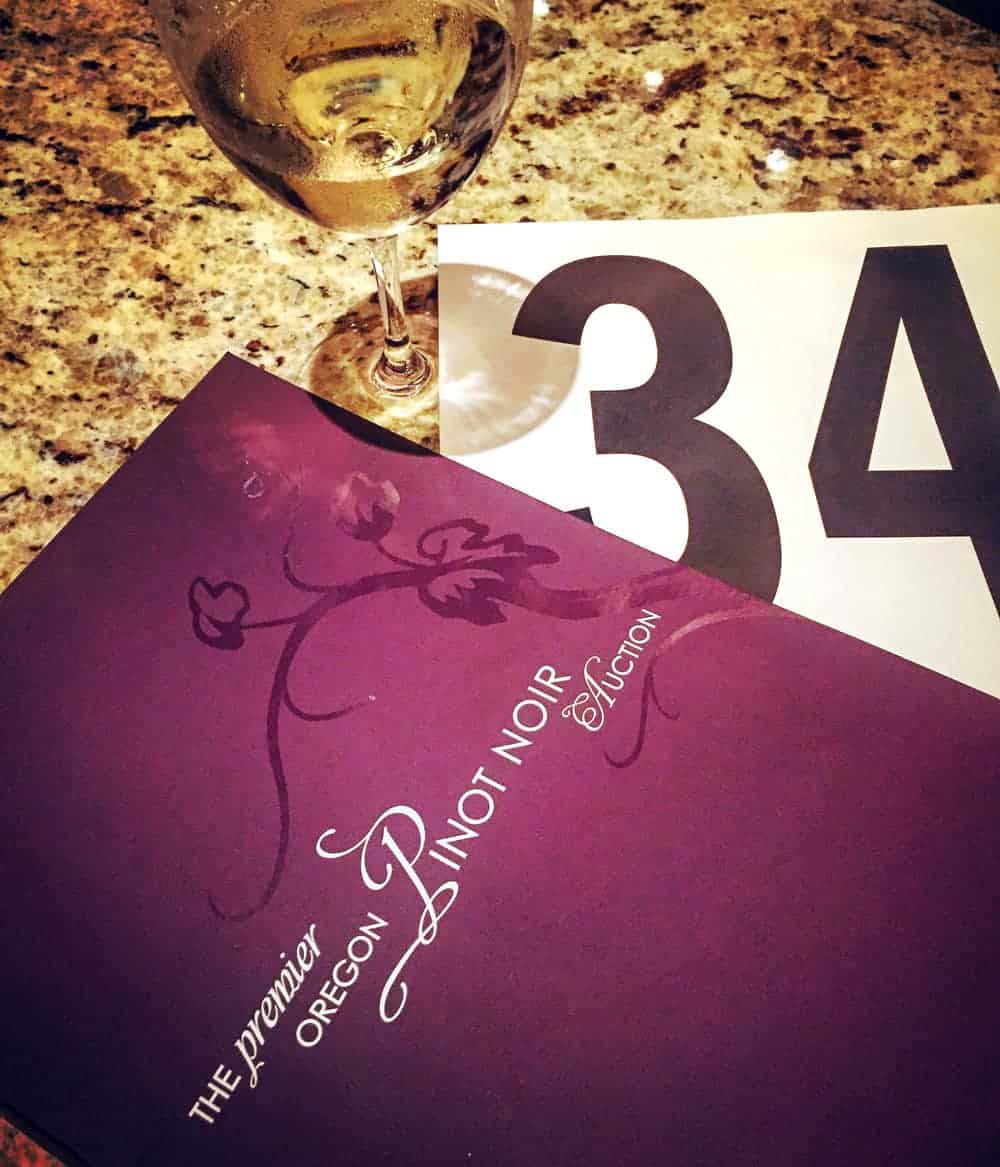 Since 1992, ¡Salud! has raised over $11.6 million to provide healthcare to Oregon's seasonal vineyard workers and their families.
And in 2015, 3,873 workers and their families were registered in the ¡Salud! Services program, and over 5,000 medical encounters were documented.
How do they do this?
That's a complicated question. One of the focuses of ¡Salud! is on prevention and education. They achieve this via their mobile clinic.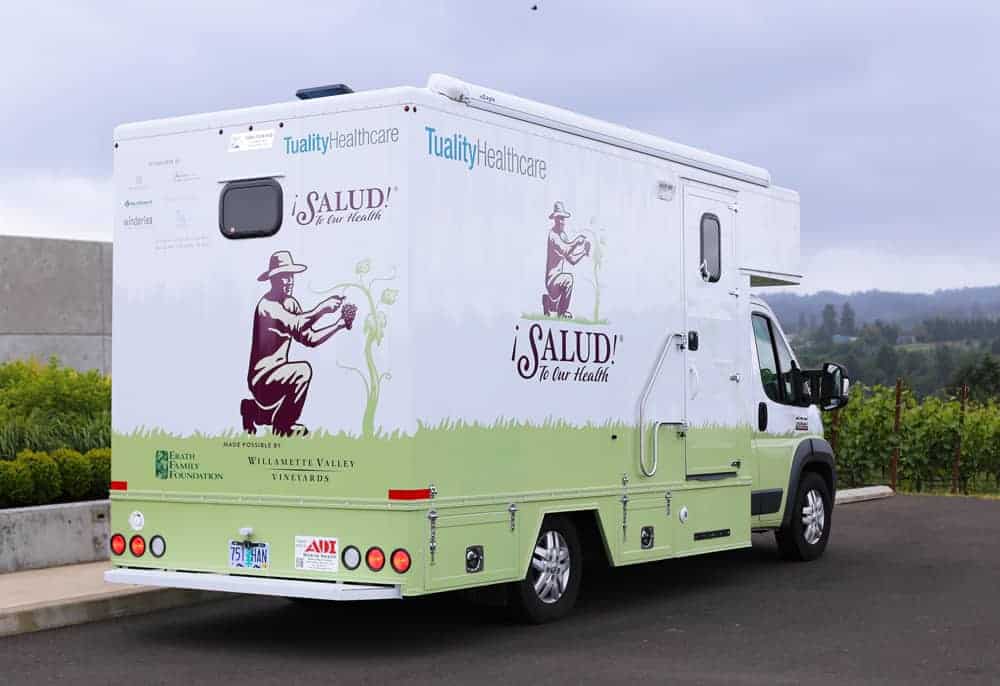 Inside this van, or "Wellness Clinic", patients can receive a wide range of basic health care services, including: cholesterol, diabetes and vision screenings, blood pressure checks, flu and tetanus vaccinations, and occupational health, nutrition and mental health information. Right on site the tests results are explained to patients and referrals are arranged if further care is needed. They also have a separate clinic that provides dental services.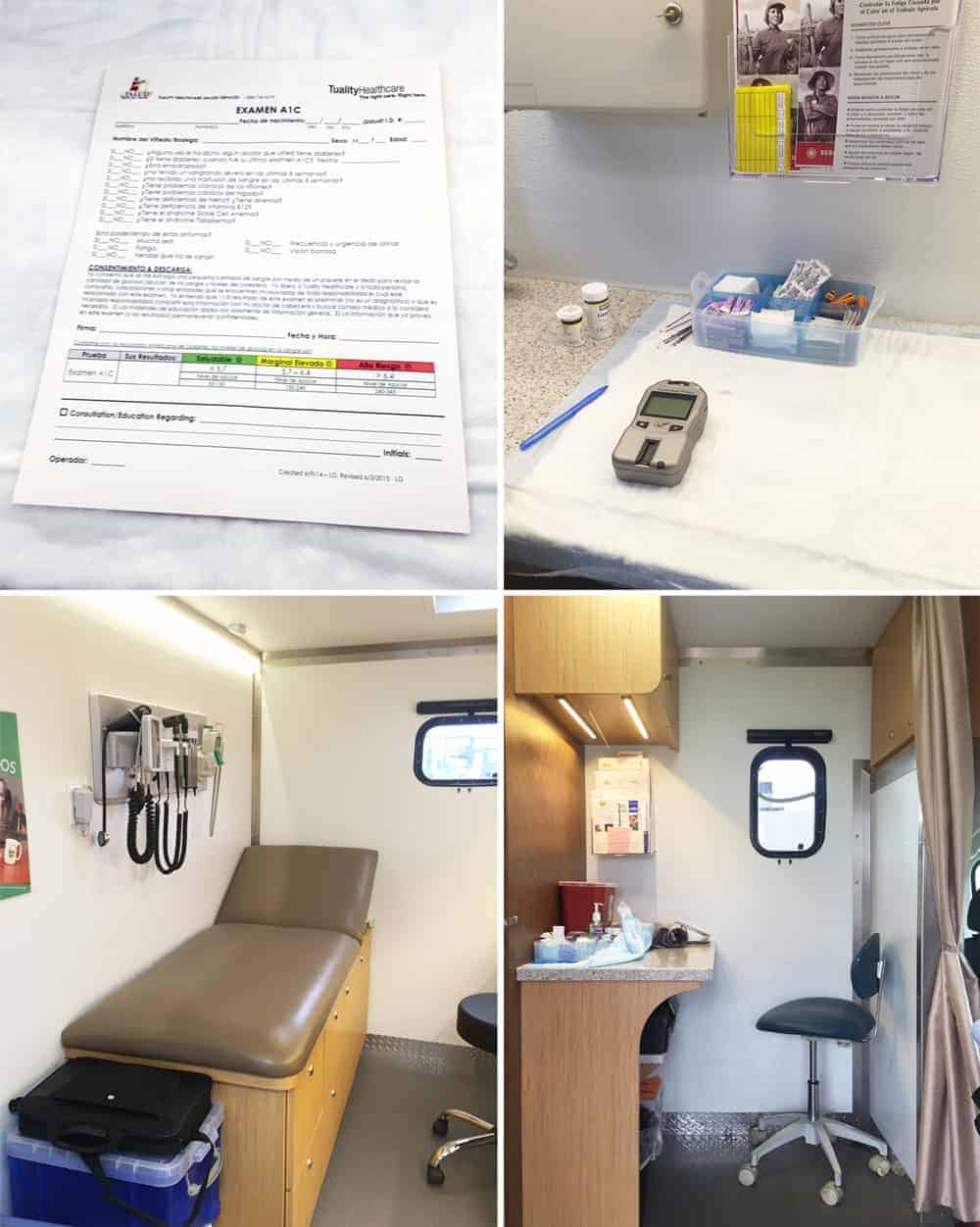 In 1997, due to the growth of the program Leda Garside, RN, BSN, MBA was hired on as outreach coordinator and services manager to become the liaison between vineyard workers, agencies, and doctors, to assist in their health care needs. Many consider Garside the heart and soul of the program.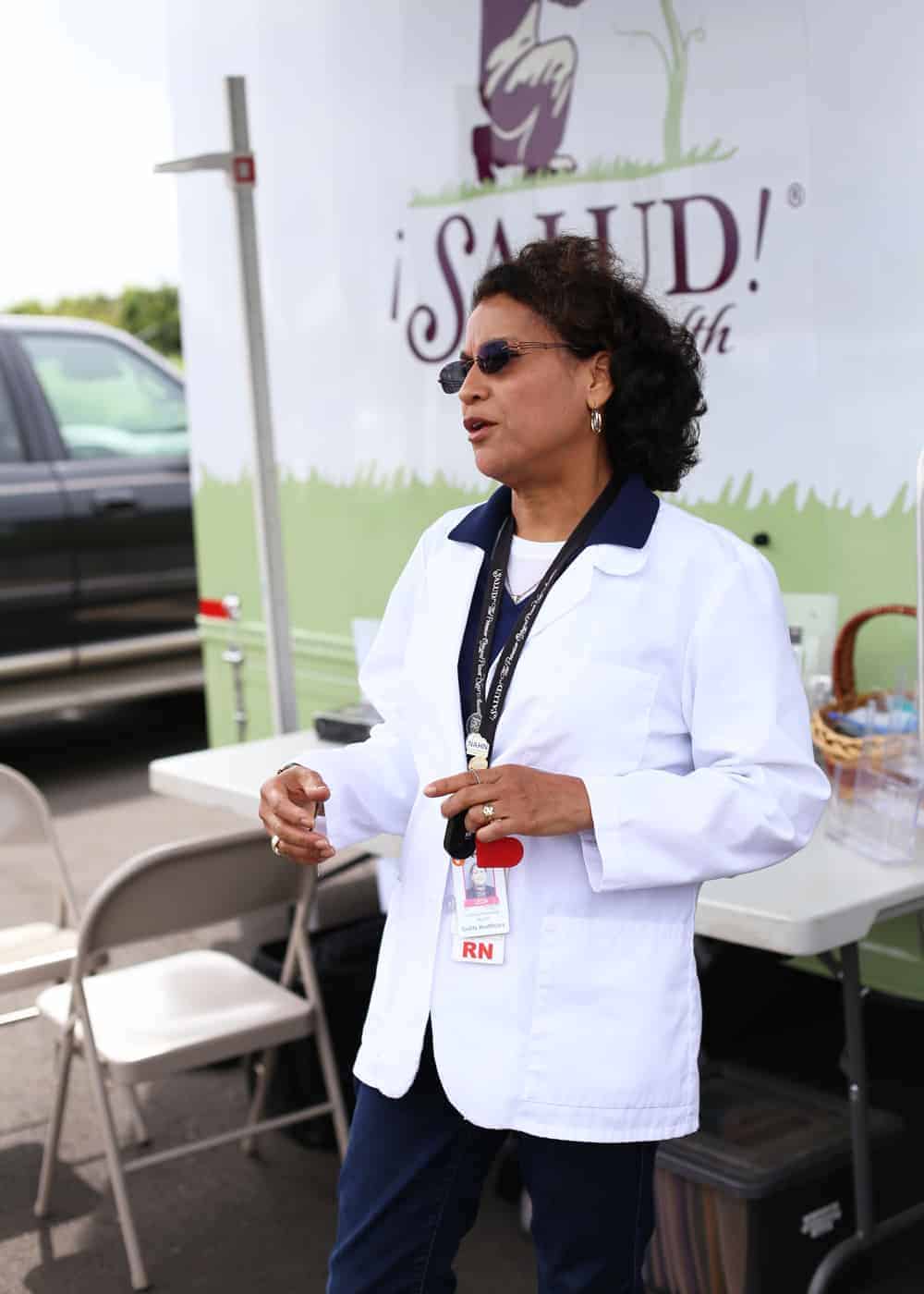 Garside explained that through these wellness clinics, "If we see someone that we've discovered a health related issue that warrants a referral then we do so." And they will work to find an appropriate health care provider to work with the patient.
She also shared with me that when she first came on board she met a family that had a child with severe dental issues. "I arranged for this child to be admitted to a hospital to receive proper treatment. This child now is a healthy adult and it's so great to see him. At the time he was five years old, and now he's twenty-something years old. It's very fulfilling to see him and many of the other children that we've helped through our programs."
The clinics are announced in advance and instead of workers taking time off work to seek out the clinic, the clinic comes to them. Many times onsite at the winery.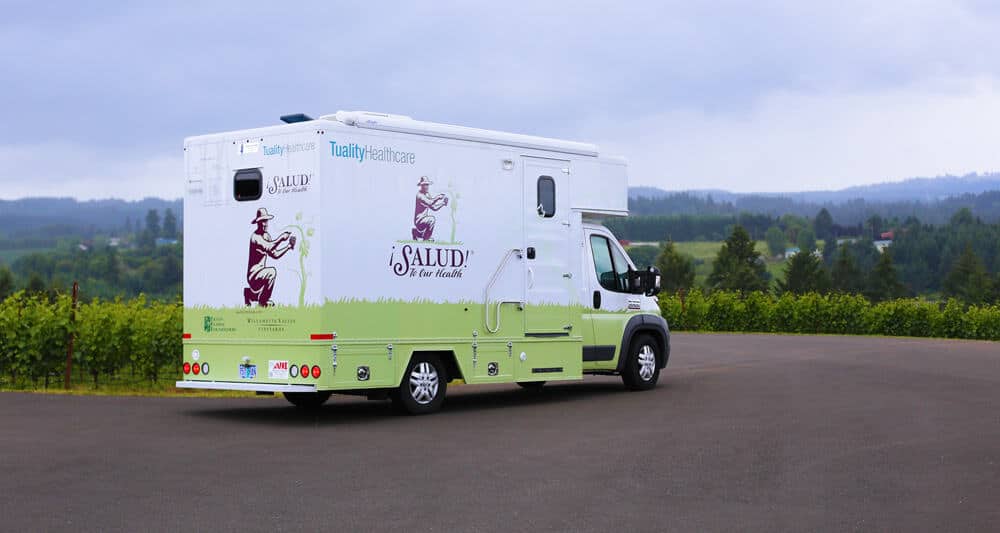 Garside explained that, "Wellness visits usually start from end of May through harvest. And we go 2-3 times a week during that period."
Up until recently ¡Salud! contracted with another health care organization to use their mobile unit and had to plan months in advance to create the clinic schedule.
But in 2014, ¡Salud! was able to fund the purchase of its own mobile medical unit, eliminating the need to contract with outside vendors for mobile medical services and thus providing better schedule flexibility. This means they can now take it out on a moments notice, which is a huge step forward for the organization.
¡Salud! still subcontracts with Medical Teams International and Pacific University dental clinics to provide the dental services.
The Challenges
Even though the organization has made many strides in the right direction over the last 25 years, there are still several challenges.
Garside explained her biggest challenge is, "To be able to provide daily services. That would be the ideal. Having the mobile unit has opened up a whole new positive experience in delivery of services. But trying to maximize that is what we'd like to see in the future."
Maria McCandless elaborated, "Right now we don't have anyone at the level of a nurse practitioner on our staff. Leda has a Master's Degree in public health, and she's a nurse. But she cannot prescribe medication, for example, which a nurse practitioner could. And to actually deliver that level of primary care, that's where we would like to head."
McCandless continued, "We're limited by time and resources on the funding side.
We are kind of close, but yet we're kind of far away. We're close in what we believe in and what we want, and we have people that can help us, but the limitations are still there." She further explained that, "We need to be able to afford those people on a sustainable long term basis. We can go out and get funding for someone for one year, but that's not going to make a difference down the road.
So what keeps ¡Salud! going?
Garside passionately explained that what keeps her going is knowing that they have and can continue to improve this system for everyone, "Especially for people that are providing such an immense service to all of us." She also mentioned these are the same people, those that she helps on a daily basis, who motivate her to keep going. "The workers, they've invited me into their homes and lives. I've seen their children be born and grow up. They've become family!"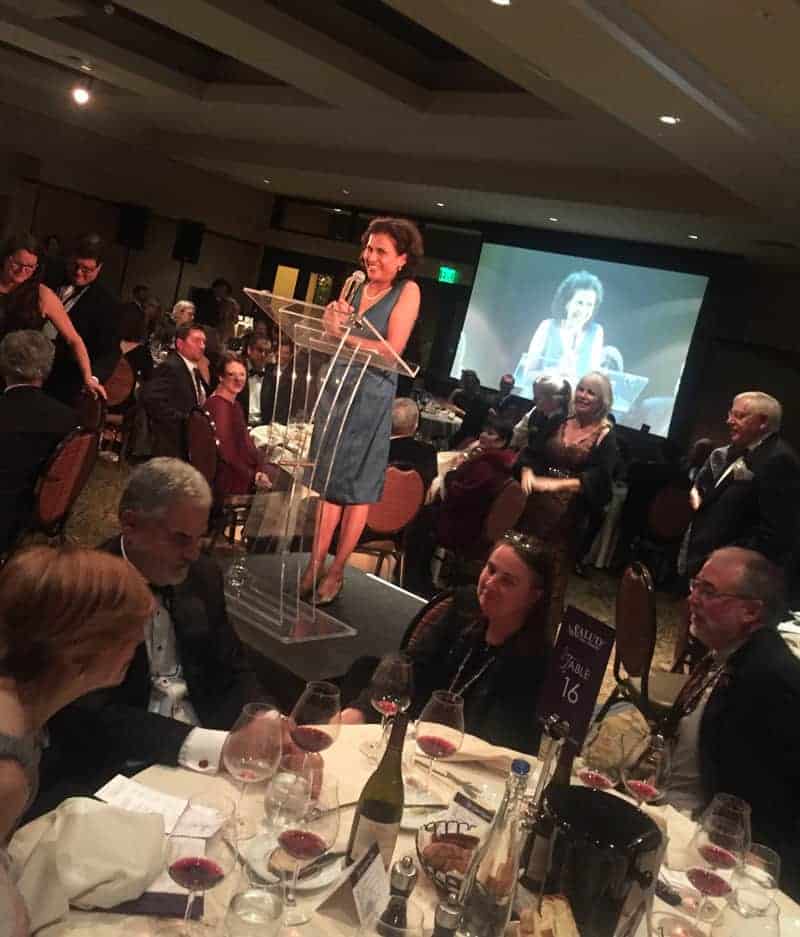 Garside finished our conversation by telling me about another child she helped. "There was one child, just a child, and he needed open heart surgery. We were there with the family through the entire process, at the hospital, and throughout the procedure. And we provided support when they went home. Now when I see that young man who just graduated from high school and just to see him now it's just, just so amazing. Thank God that surgery was able to correct the issue he was having."
To say ¡Salud! is just a mobile clinic is a complete understatement. This organization is a necessary part of the Willamette Valley community, and as it continues to grow it will continue to need funding.
How you can help ¡Salud!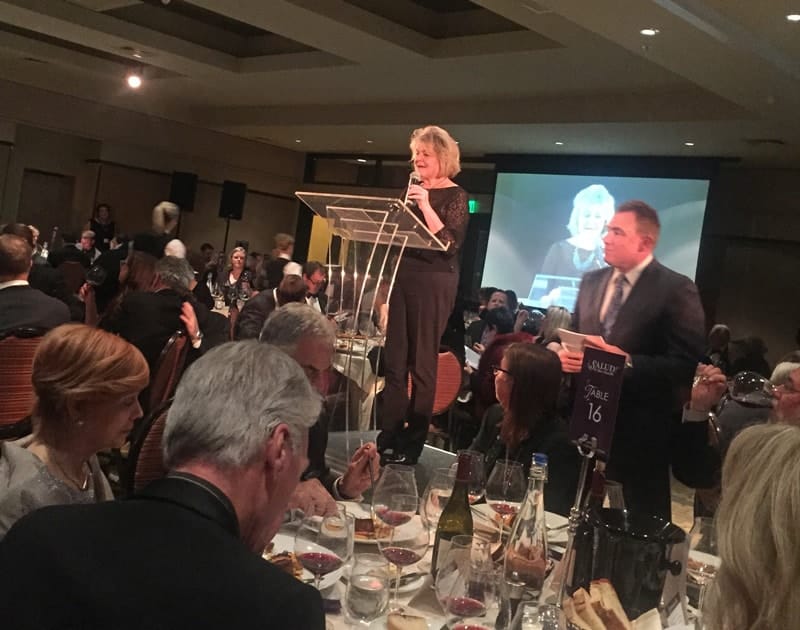 The biggest fundraising event of the year is coming up soon with the ¡Salud! Cuvée Tasting and Big Board Auction and 25th Anniversary Celebration Gala and Auction.
¡Salud! Cuvée Tasting and Big Board Auction
Friday, November 11, 2016
Ponzi Vineyards | Sherwood
3:00 – 6:30 p.m.
¡Salud! Cuvée Pinot Noirs are exclusive to the ¡Salud! auction — only five cases from each winery are sold at the event, and aren't available in stores, restaurants, or tasting rooms.
25th Anniversary Celebration Gala and Auction
Saturday, November 12, 2016
Sentinel Hotel | Portland
5:00 p.m.
Contribute to ¡Salud!
If you can't make it to these events, you can still contribute.
"A direct monetary contribution to ¡Salud! is the most effective way to aid us in our mission to provide healthcare outreach and education to Oregon's seasonal vineyard workers and their families. Please visit our website to make a secure donation and see how our collaborative relationships with partner provider organizations allow us to use your generous contributions as effectively and efficiently as possible." Click here to contibute.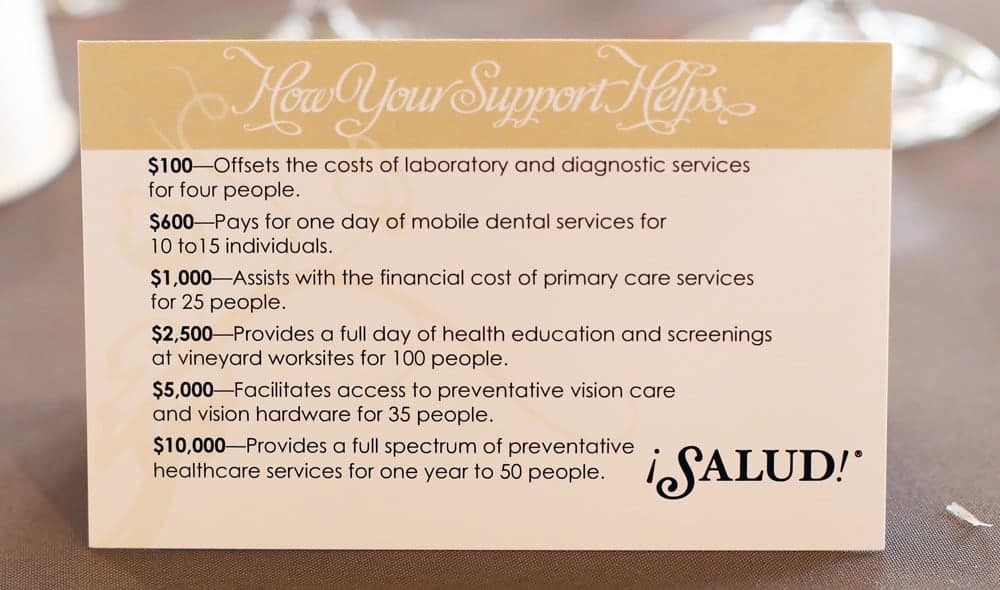 ---
A very special thank you to Maria McCandless and Leda Garside for taking the time to speak with me about this incredible organization, and for also inviting me to come out and learn more about the mobile clinic. You are amazing and I am in awe of the work you do!